The James Agency (TJA) is a full-service, tourism and travel-focused marketing agency with an office space that ditches the corporate gray for a welcoming hospitality feel. The two-story office offers plenty of natural light with an abundance of glass and an open floor plan devoid of cubicles. A family-style kitchen, multiple meeting rooms and a large open collaboration space help foster creativity and build deeper connections among employees.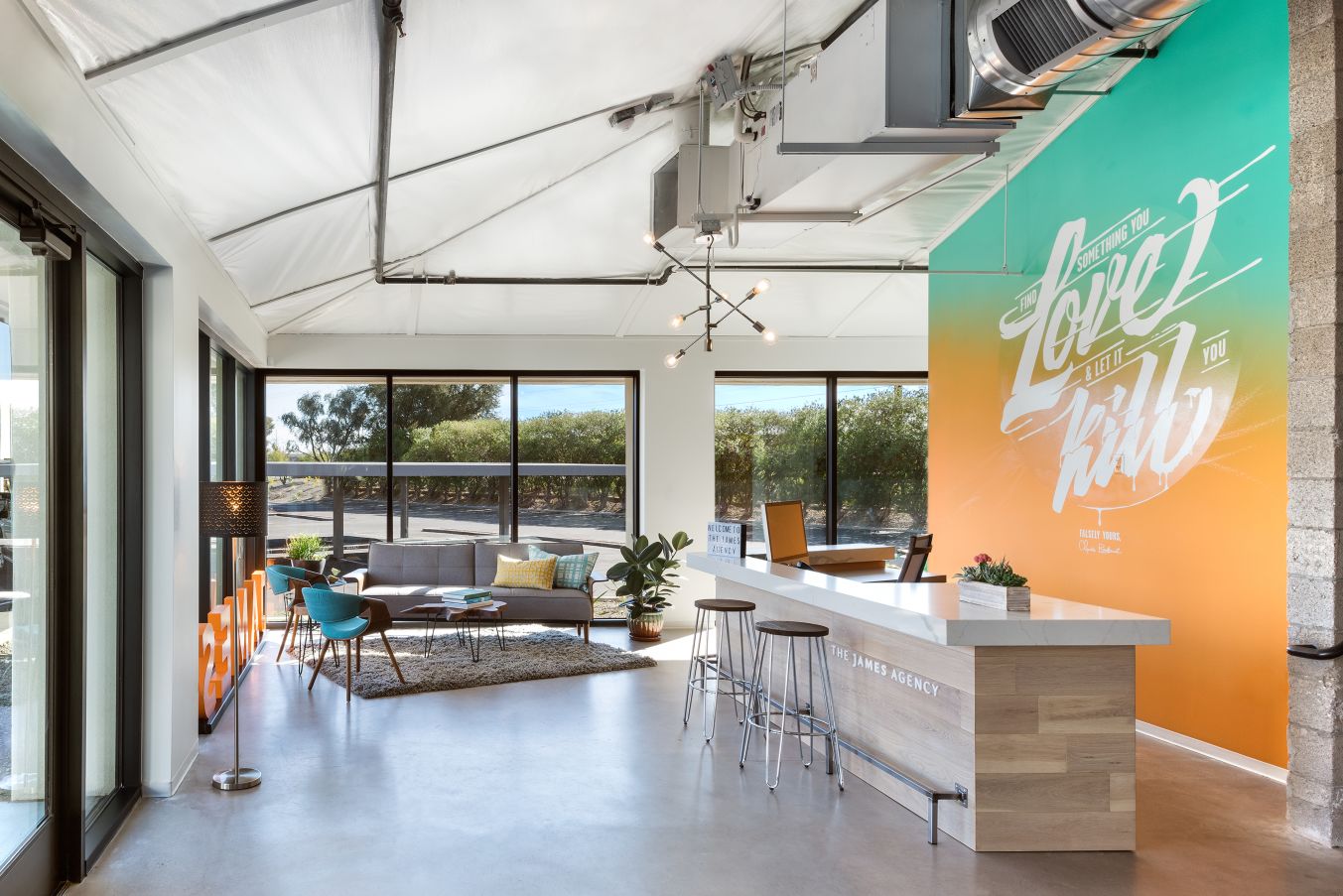 How does this space drive productivity, collaboration, and connectivity?
The spacious kitchen accommodates our growing agency's daily lunches and brainstorms, while a large open meeting space, called "The Park" is home to weekly Monday Morning Hustles and quarterly team meetings. The open-concept office provides the team with a space to collaborate and produce epic work for our clients.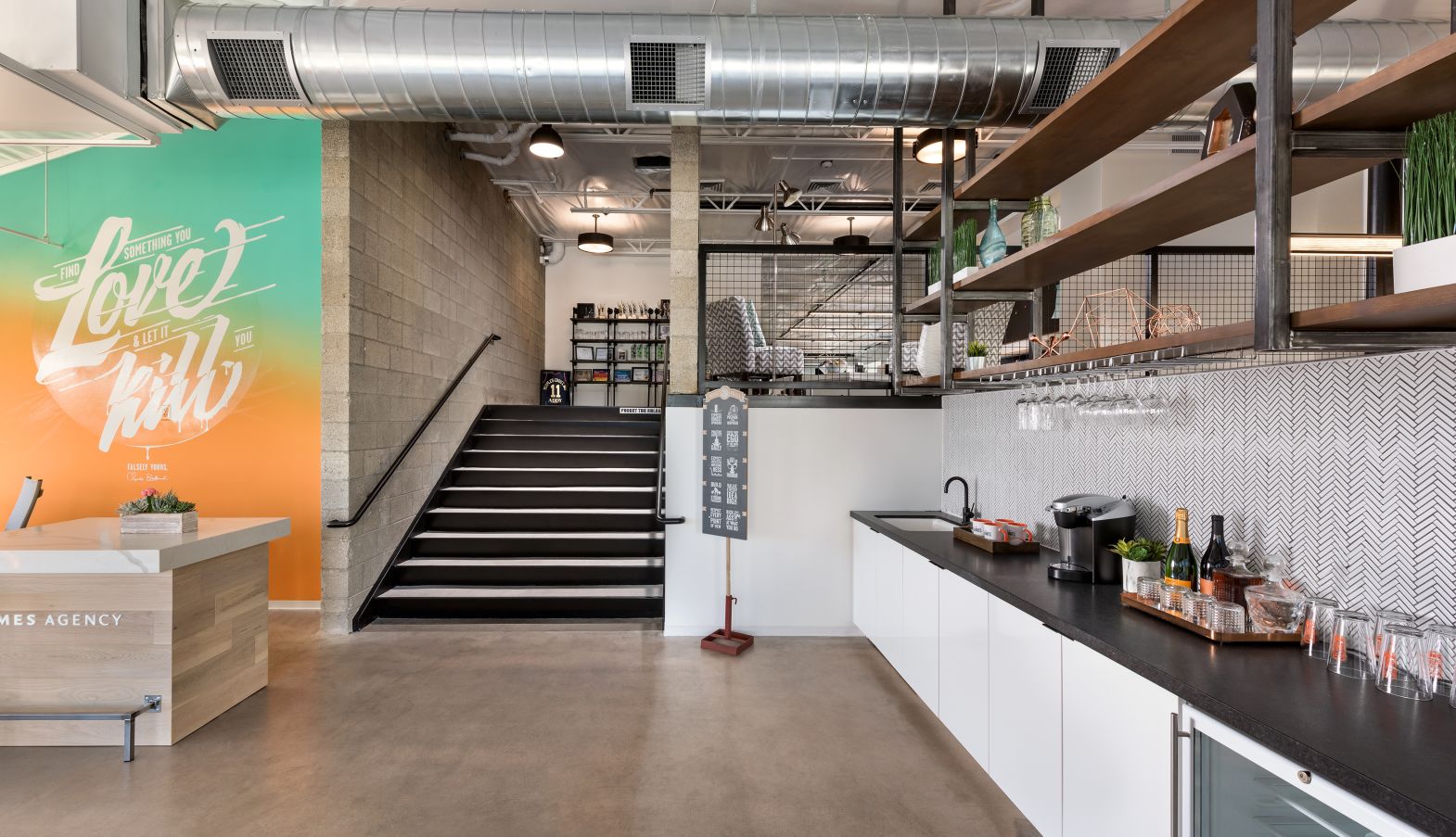 What is one thing that is unforgettable when someone walks through your space?
TJA's creativity is written in the walls – literally. Nearly every wall is covered in designs made by in-house talent or by local artist partners. The most memorable piece is a huge hand-lettered mural of the Charles Bukowski quote that says, "Find something you love and let it kill you."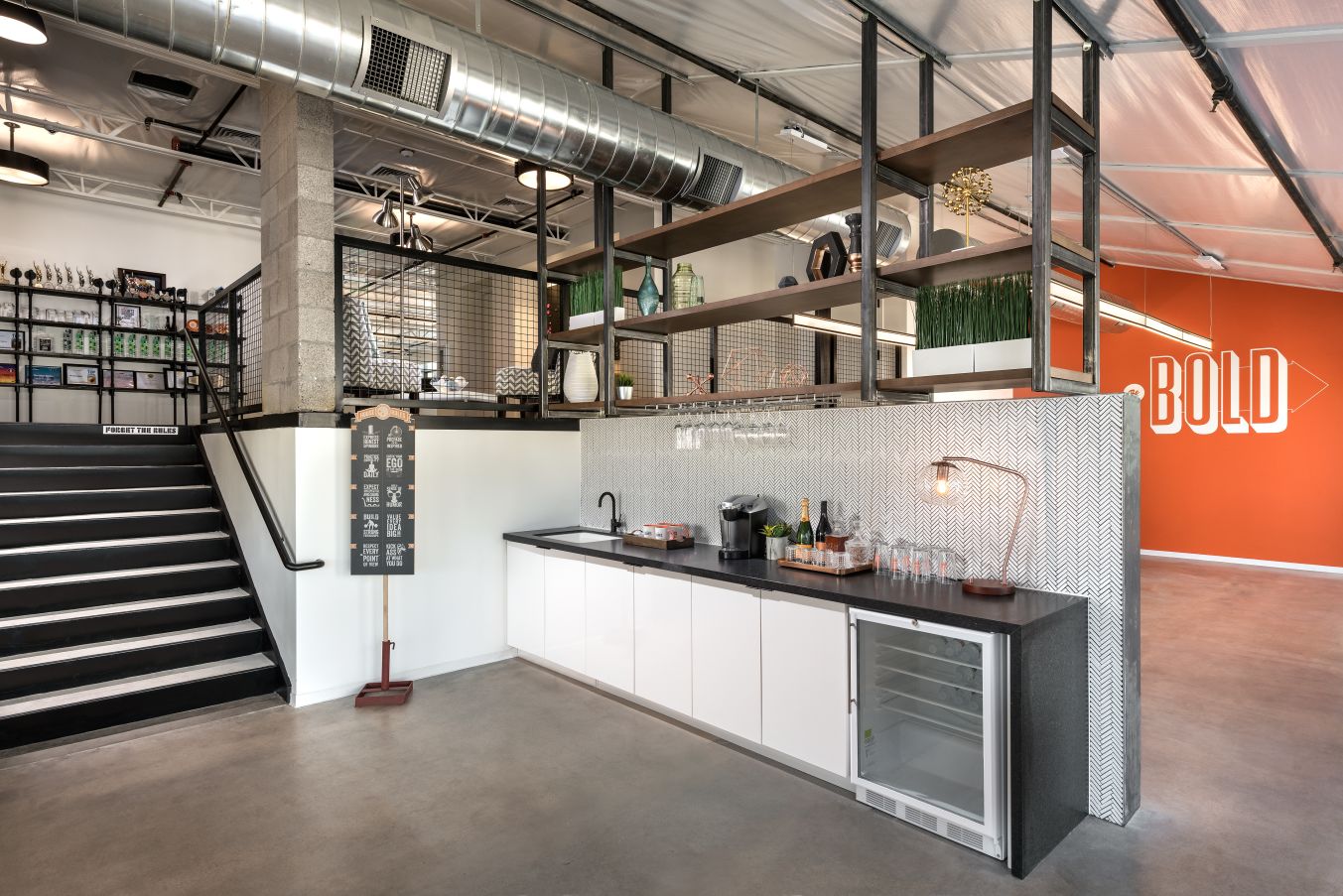 How does your space tell your company's story and reflect its brand?
Our mission is to create rad sh*t for our partners, maximizing their impact-per-dollar and giving them time to relentlessly pursue their purpose. Our workspace is a constant reminder of that. When you first walk in the door, you see our front desk, which was styled after a typical boutique hotel desk to reflect the type of partners we collaborate with. Up the stairs, our awards wall display is a celebration of our creativity over the years. In the open meeting space, we covered a drab structural beam with a non-traditional vinyl design that displays our mission statement and manifesto, serving as a constant reminder to be valuable partners to our clients. Finally, our signature TJA orange is used throughout the entire office.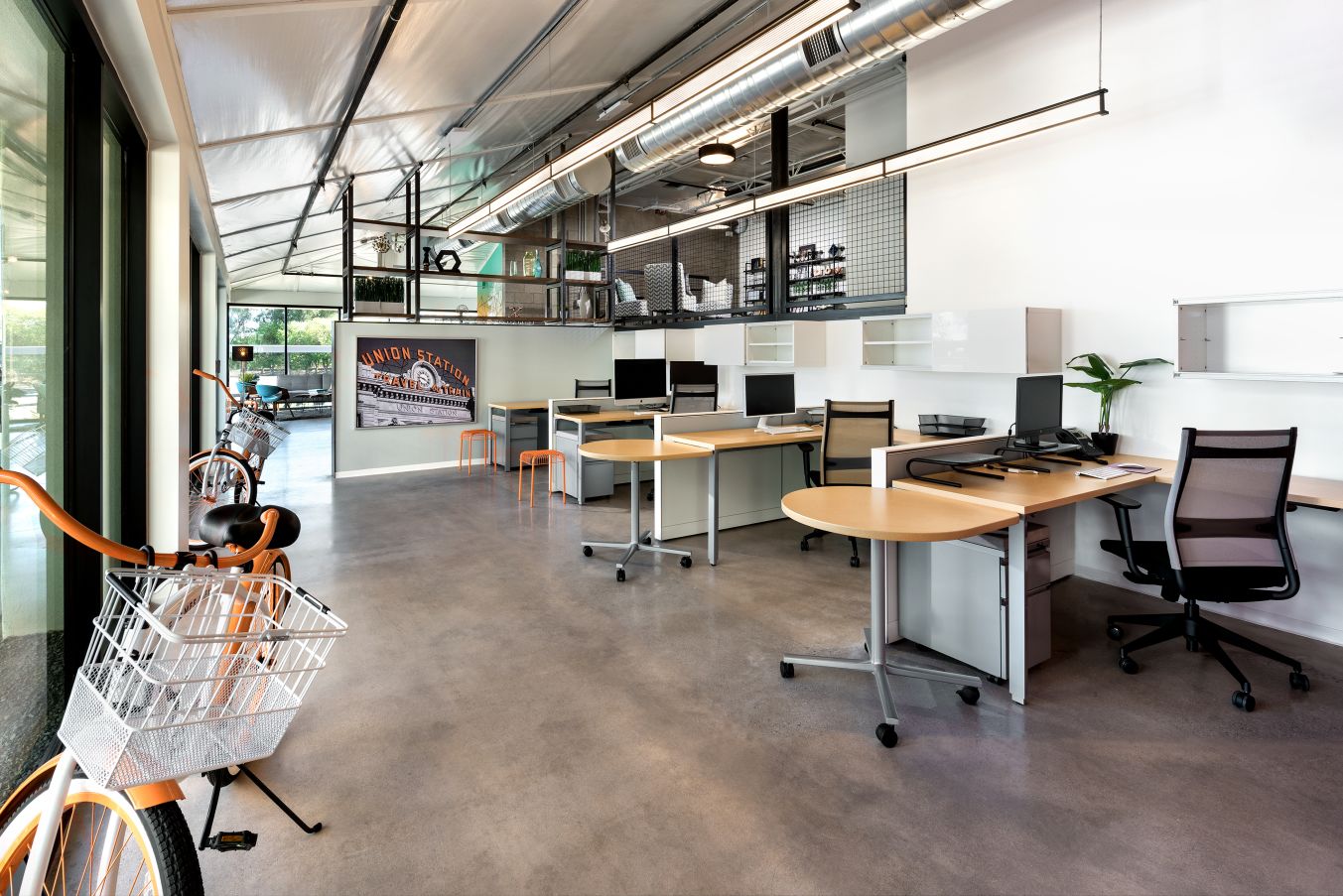 How does your space engage your employee base?
In our old office, each department was separated from each other. Now, the creative, web, digital, public relations and social media teams work together in an open-concept office space. Four meeting rooms and a designated quiet room provide ample space for brainstorming or privacy. The TJA culture also supports a kid- and dog-friendly environment, and most days you'll find at least one four-legged friend in the office. The recently renovated office complex also offers multiple on-site dog parks, a restaurant, fitness center and weekly fitness classes, all free to tenants.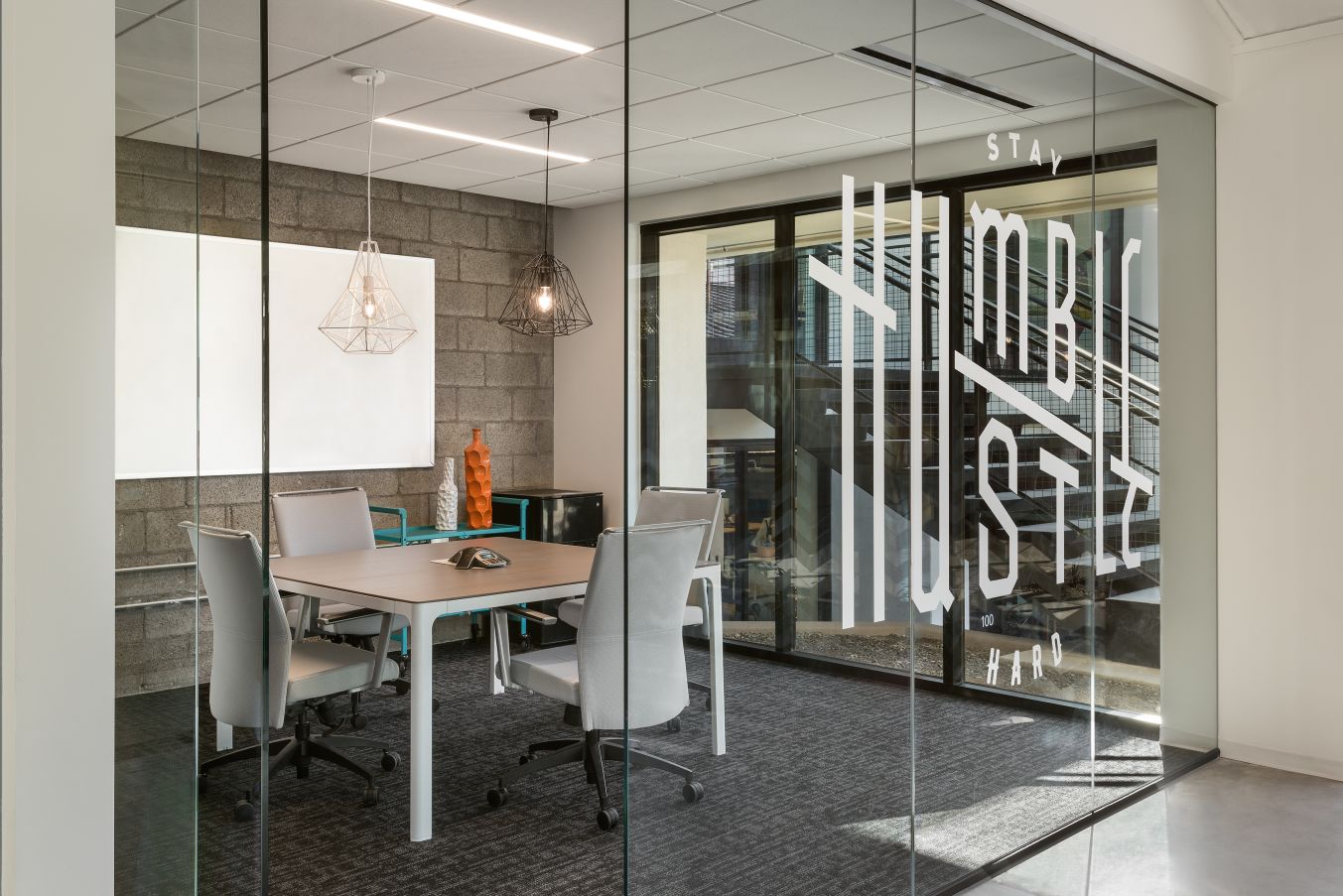 The Box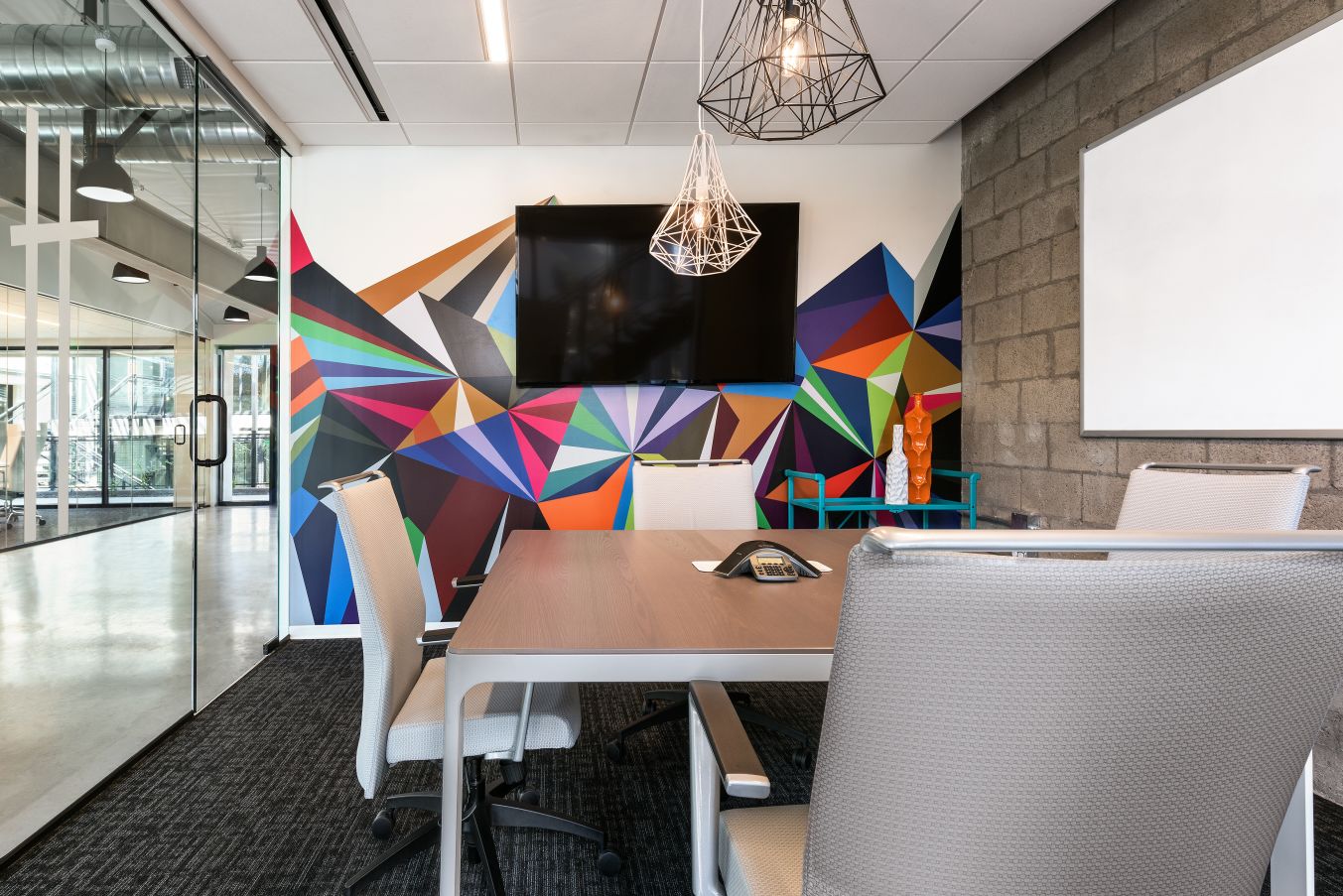 The Box Artwork
The Garden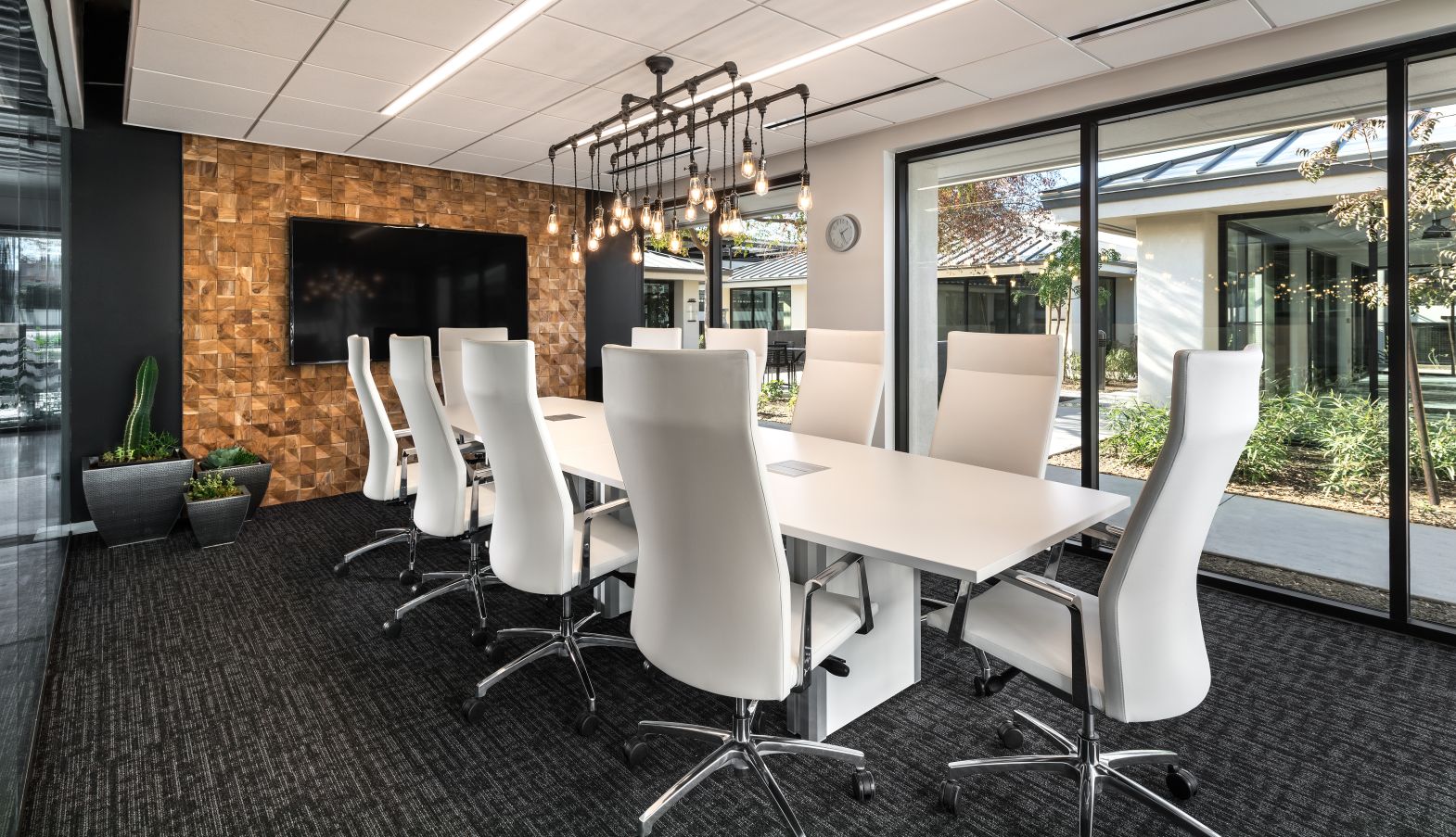 The Milly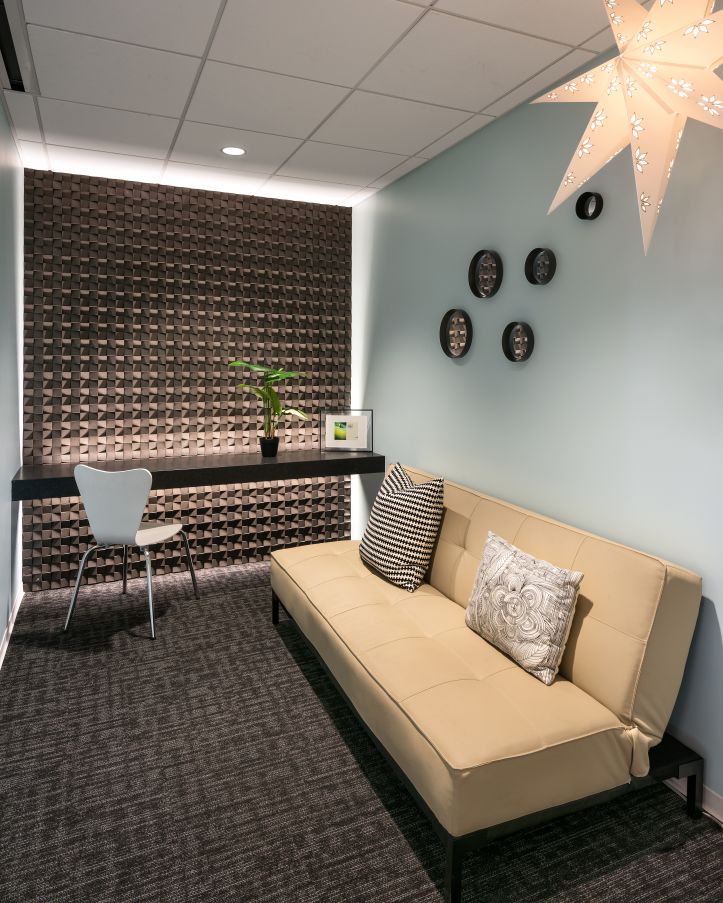 Quiet Room
The Creative Floor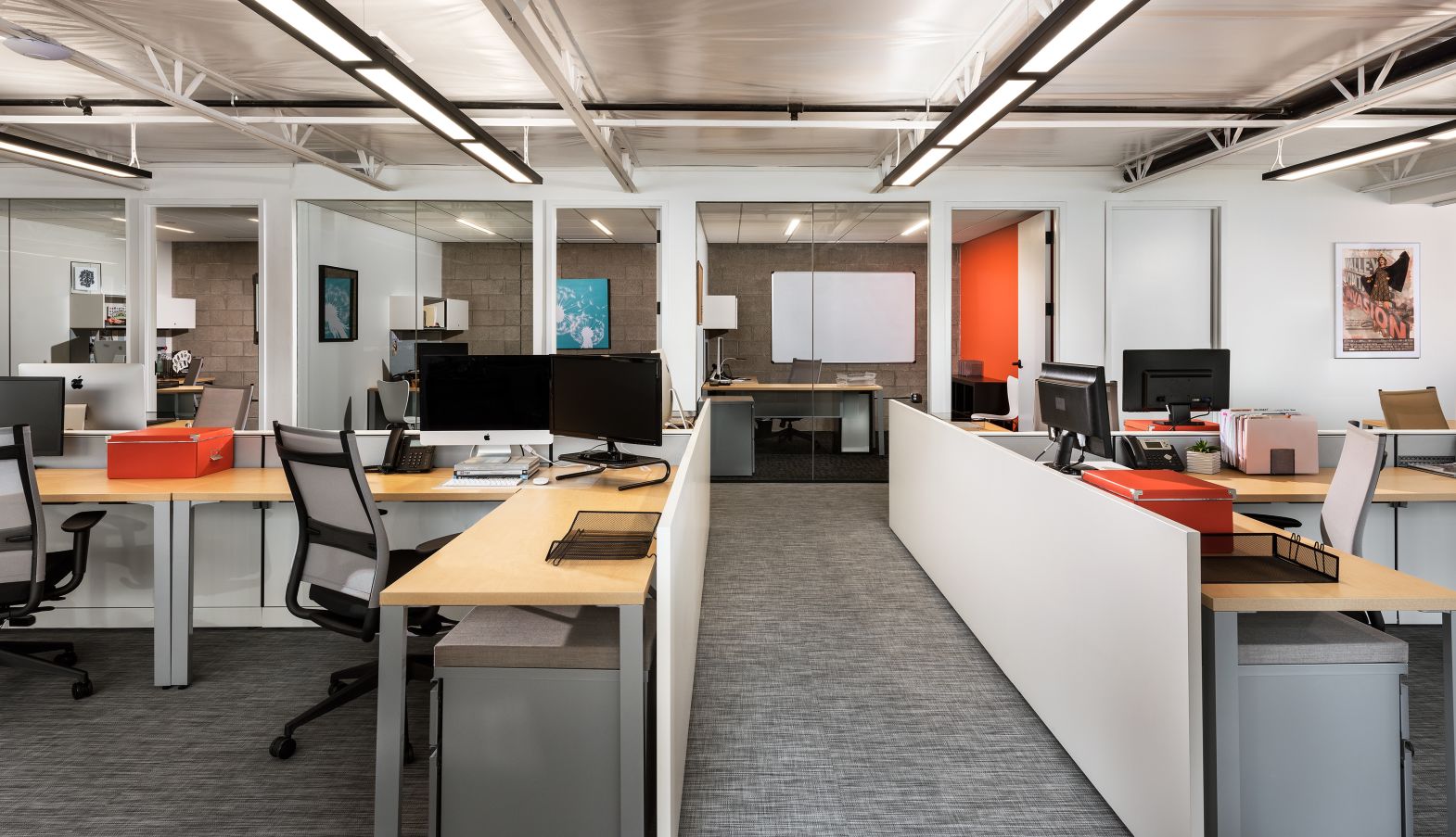 Workspaces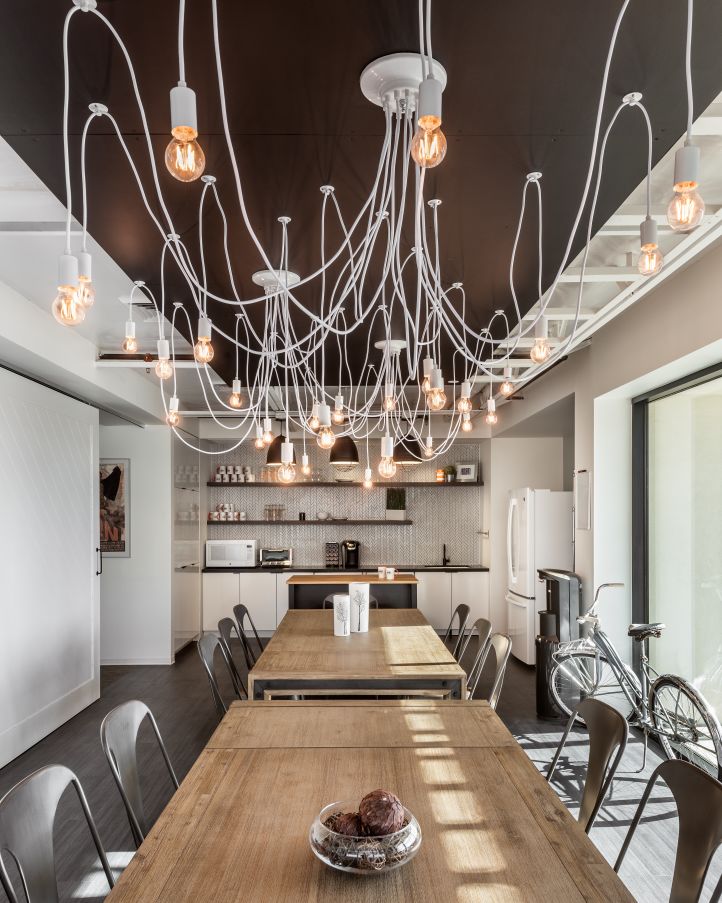 The Kitchen