SEI's Indianapolis office was intentionally designed to be a reflection of who they are as a company; showcasing energizing features throughout, such as open collaborative spaces and huddle rooms. A purposeful decision was implemented to go without closed doors, as their stimulating design underlines the importance of their unique culture, which fosters complete openness and transparency. The fresh European-inspired and forward-thinking space features SEI branding, bright pops of color and colorful artwork throughout, inviting both energy and an eager millennial workforce that believes in their mission.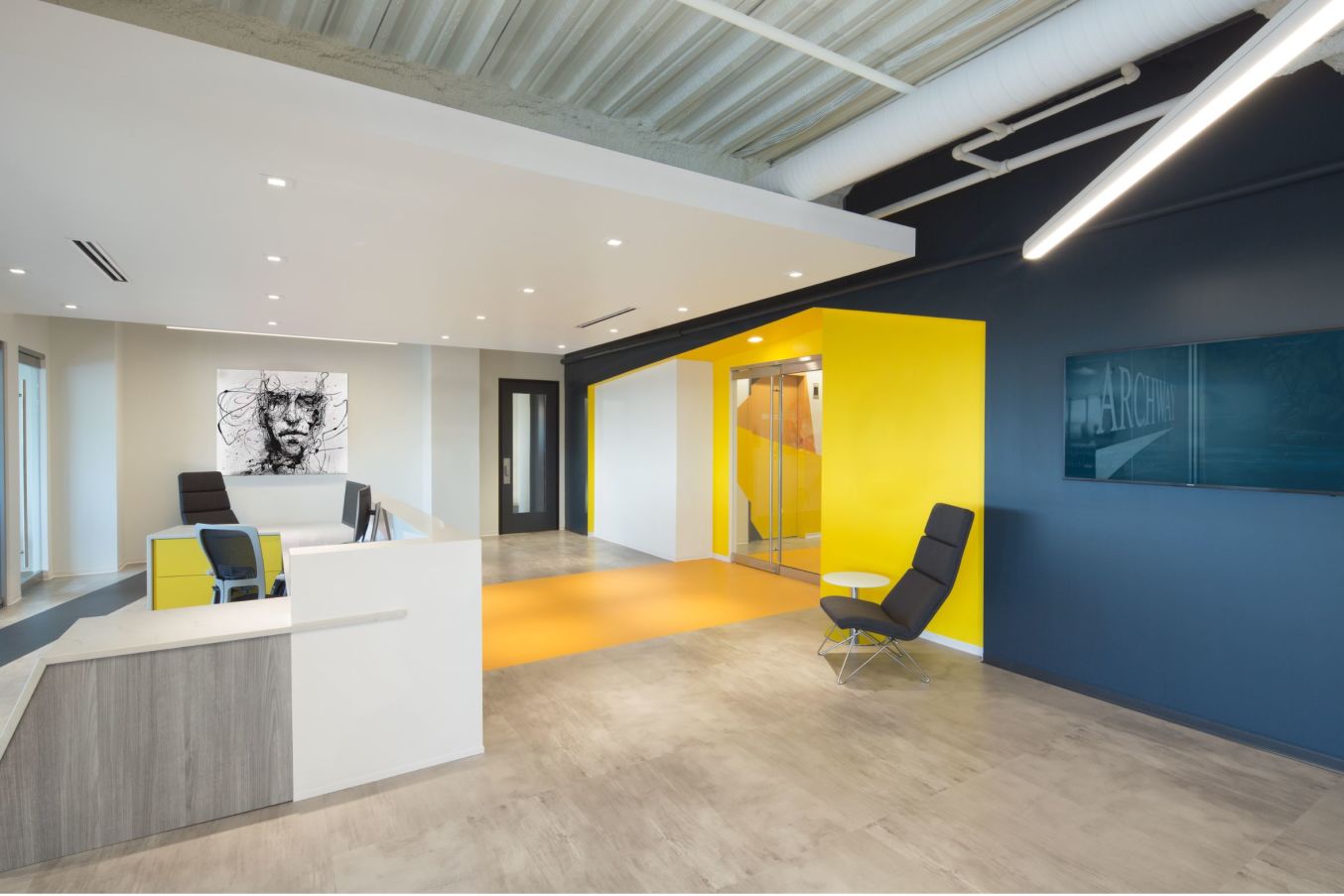 How does this space drive productivity, collaboration, and connectivity?
Specific heads down spaces with privacy allow employees to be productive during the work day at the newly designed SEI Indianapolis offices. To solve for collaborative and connective areas amongst staff, the spaces have intentional open areas that are flexible and invite conversation and team-building throughout.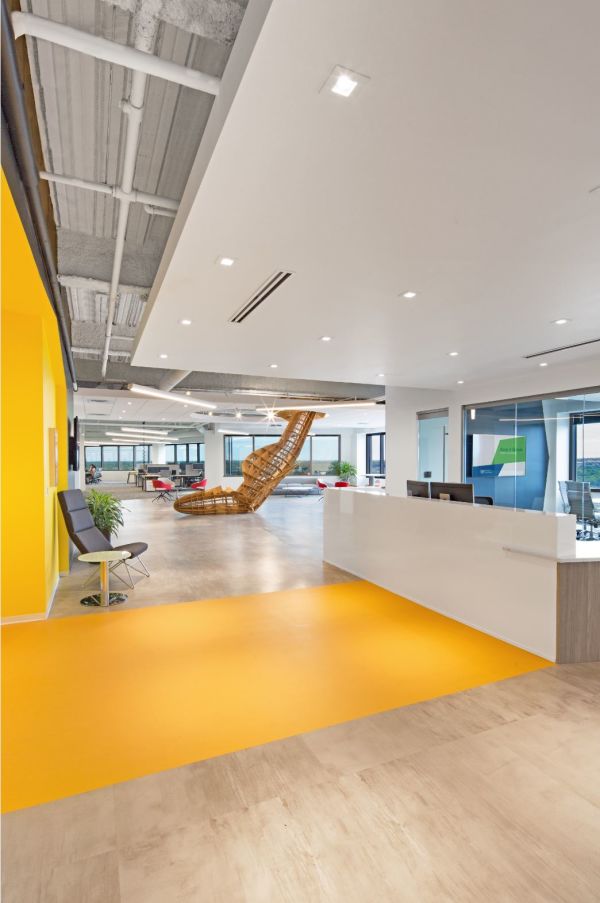 What is one thing that is unforgettable when someone walks through your space?
To share inventive work of emerging artists with SEI audience and public, SEI has displayed over 3,300 contemporary art installations in their offices worldwide. Parallel was dedicated to continuing this initiative in the Indianapolis office, by incorporating impactful and unique pieces right into their design. Upon entrance to the space, guests are immediately greeted by a 12' tall cardboard sculpture of a plane crashing through the ceiling, an artistic portrayal of how symbolic objects from society and history evoke personal stories and issues in a viewer's mind. 21 contemporary pieces are displayed throughout the Indianapolis office, including custom mural "Color Harmonies" by local muralist, Shawn Causey.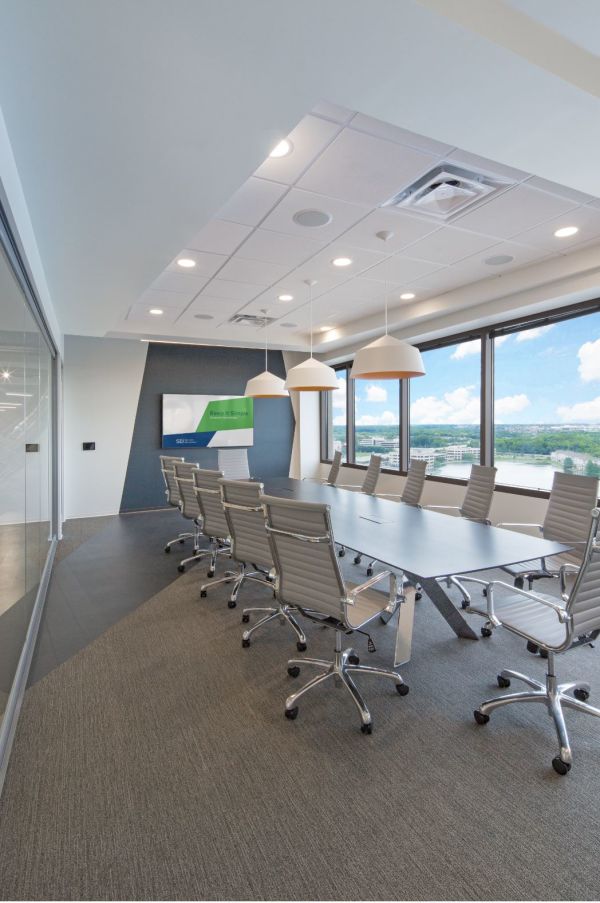 How does your space tell your company's story and reflect its brand?
SEI values being open and transparent in business, so naturally their new office is outfitted with open office benching systems for team members, flexible collaboration spaces, and semi-private internal spaces with glass fronts for additional light penetration and an open feel. True to their brand mission and vision, their physical office space follows suit.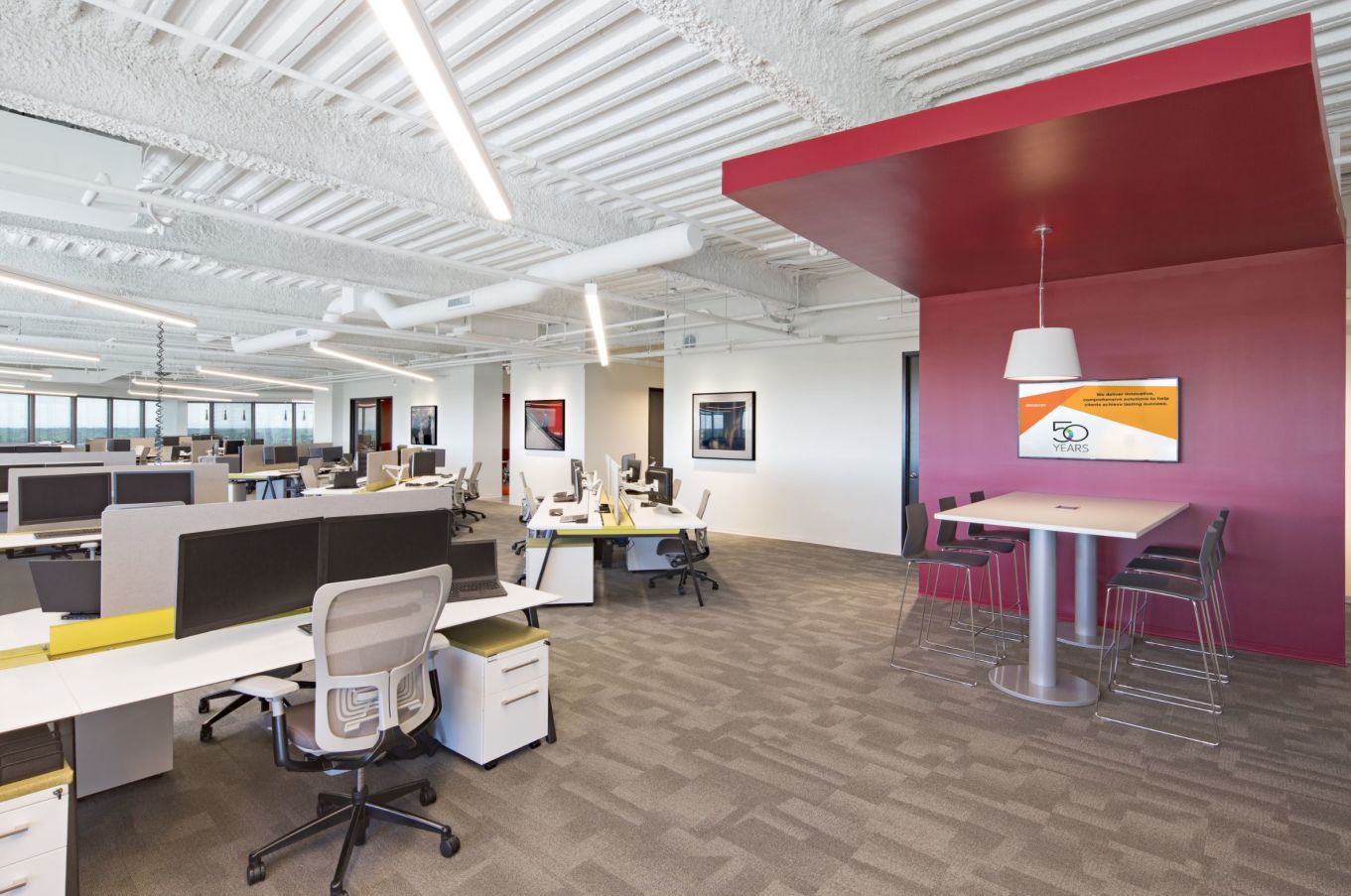 How does your space engage your employee base?
SEI's philosophy is corporate culture should support and fit team member's personalities. SEI's new space is big, bright, open and artful, helping foster connection in open areas, as well as intelligence, creativity and confidence amongst all team members.
Brainstorming Room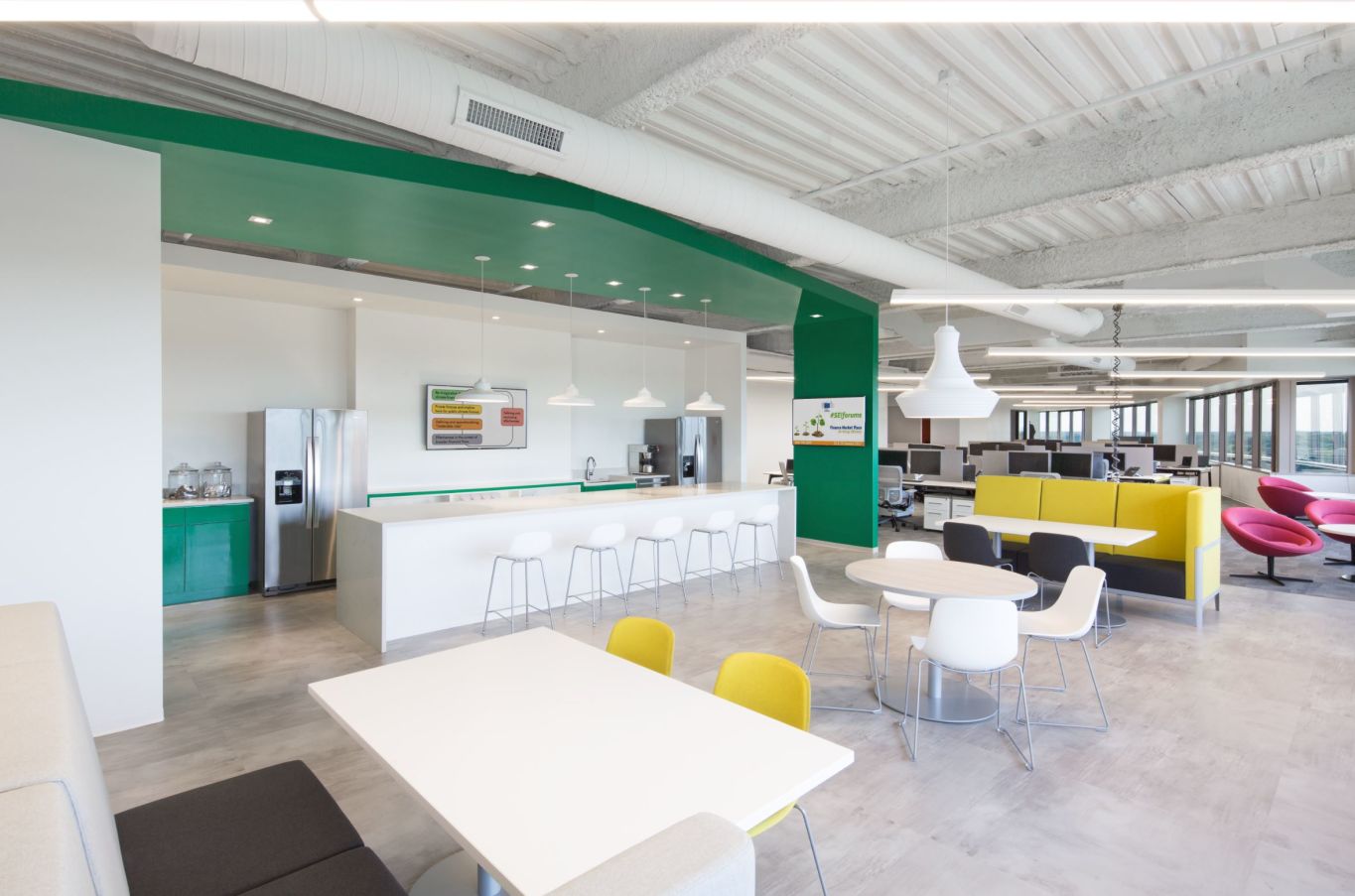 Kitchen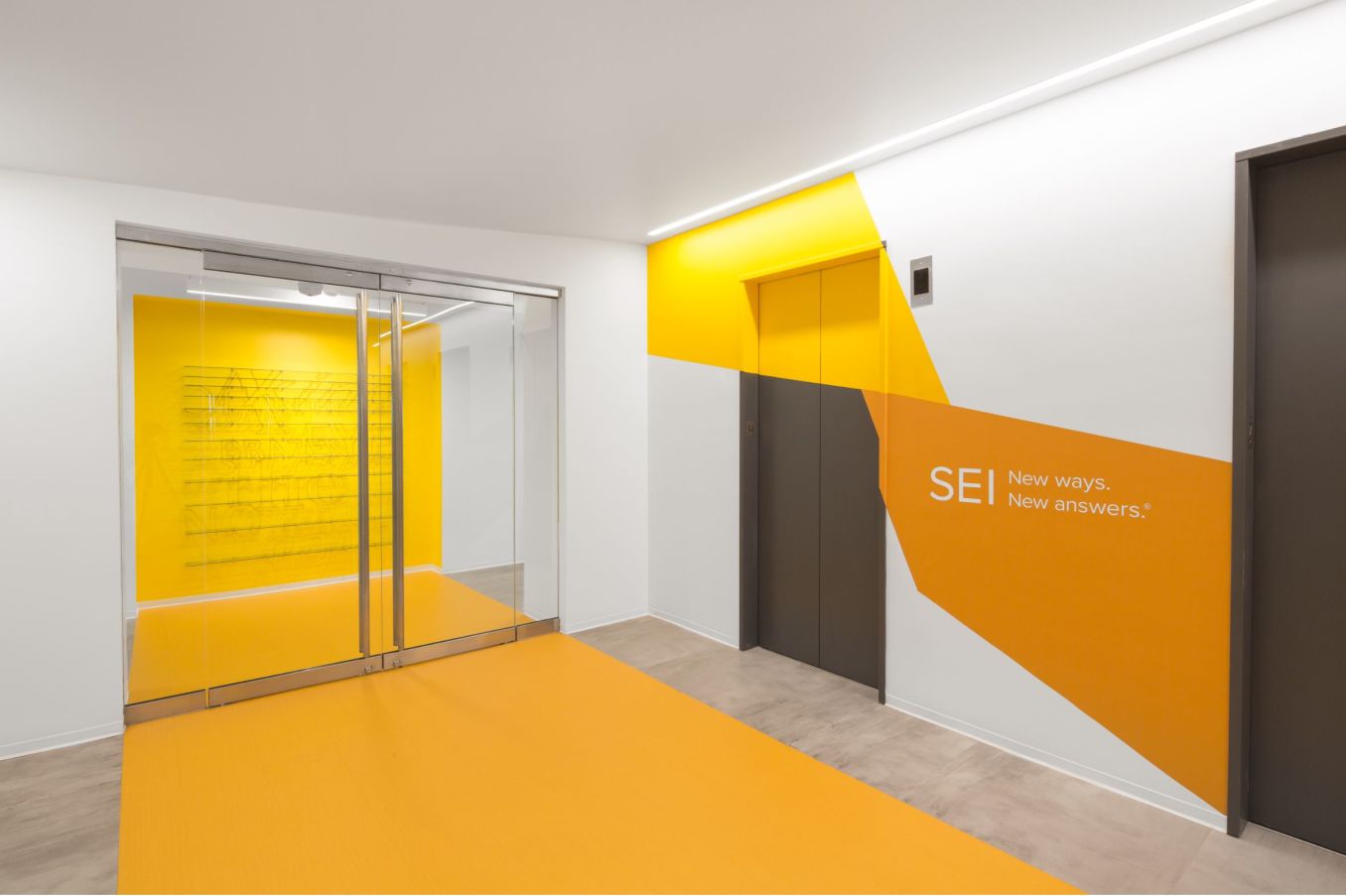 Lobby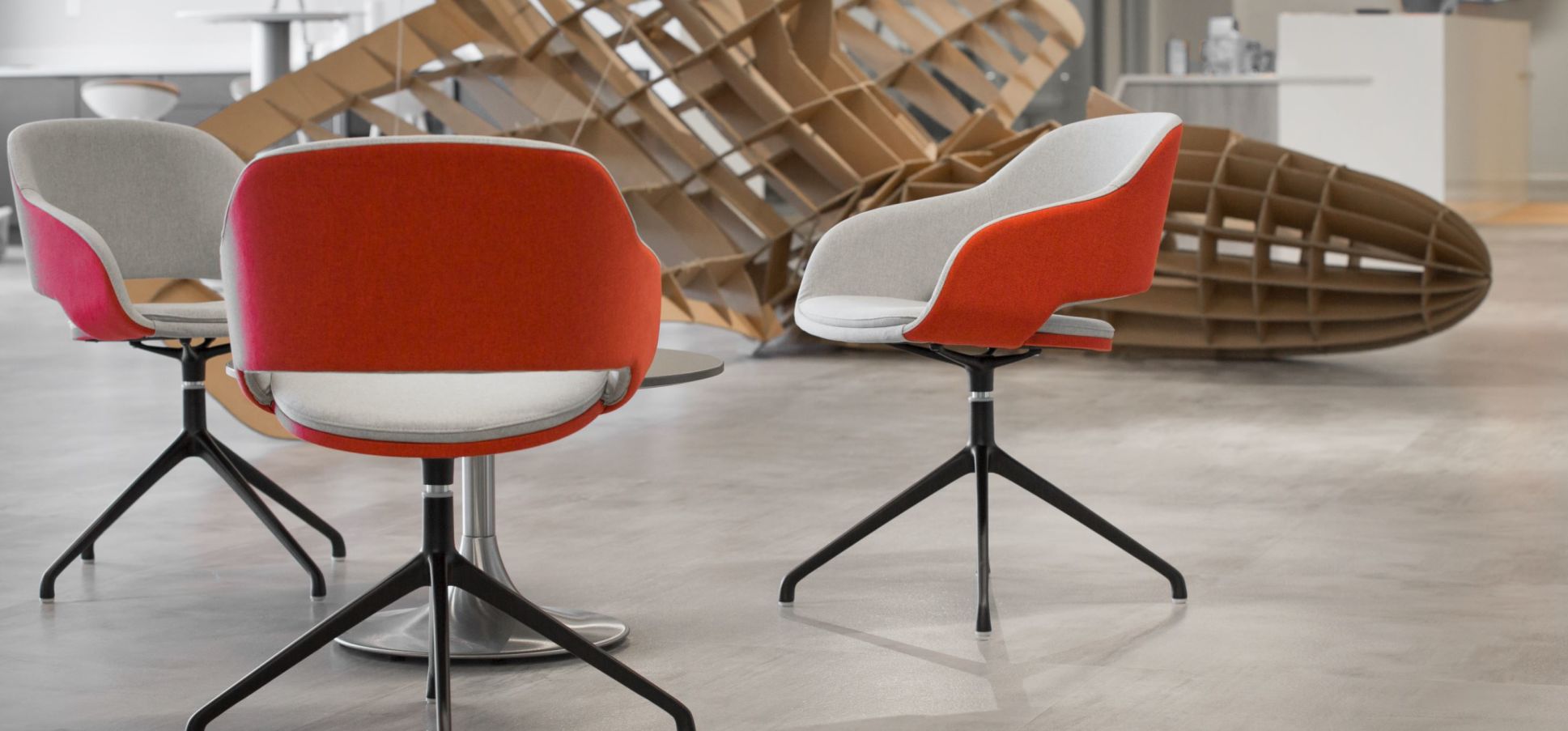 Reception Area
Common Area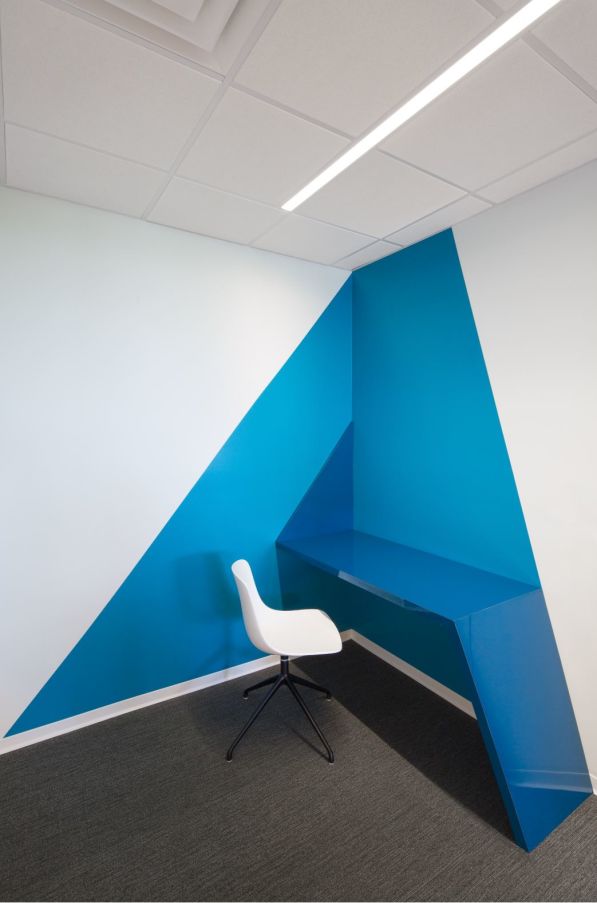 Phone Room