An open and inviting space, Pigott's Des Moines showroom features white exposed architectural elements contrasted by warm wood neutrals and vibrant furnishings. Visitors are able to see the entirety of the first floor from the entry which features a variety of settings including individual workstations, collaboration spaces, meeting rooms, and a centralized plaza.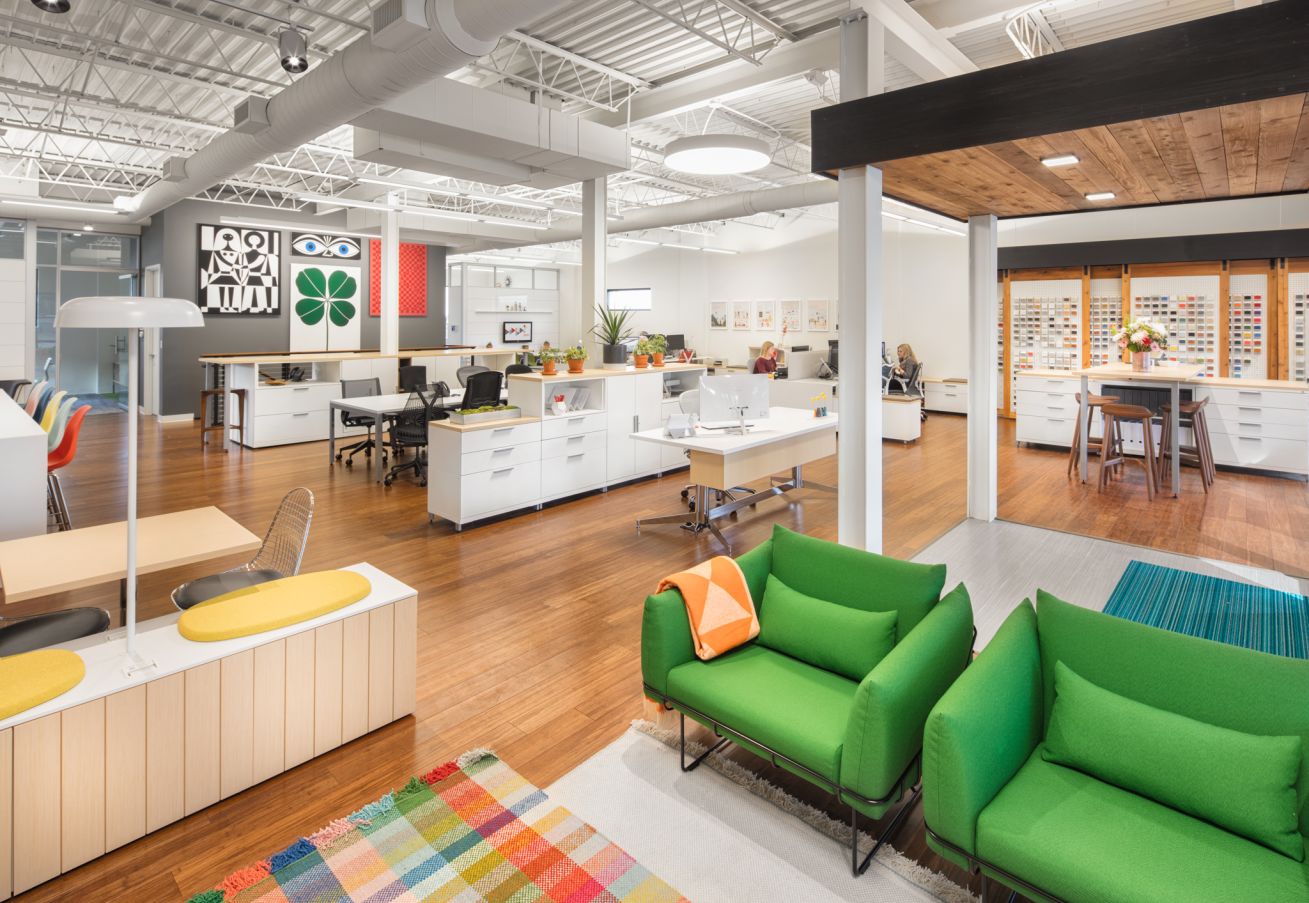 How does this space drive productivity, collaboration, and connectivity?
By utilizing Herman Miller's proprietary Living Office design process, Pigott designed a space that features a variety of strategic settings for the activities taking place by staff throughout the workday. Open work areas paired with smaller, more efficient meeting spaces increases staff connectivity while maintaining the team member's needs for individual, heads down work.
What is one thing that is unforgettable when someone walks through your space?
From the iconic furnishings to the bright colors, the space is as inviting as it is inspiring.
How does your space tell your company's story and reflect its brand?
The vibrant, open space, has many features that reflect the brand including iconic furnishings, artwork and materials. From the fully-functioning finish wall at the front of the space to our welcoming plaza for entertaining, the space not only functionally reflects the team and our brand but also aesthetically.
How does your space engage your employee base?
By tearing down the walls between departments and teams, staff are able to more clearly engage with one another. Cross-functional team collaboration can happen more spontaneously through the implementation of more meeting spaces, both opened and closed. Partial implementation of a free-address strategy has also allowed team members to reside wherever makes sense for the task at hand.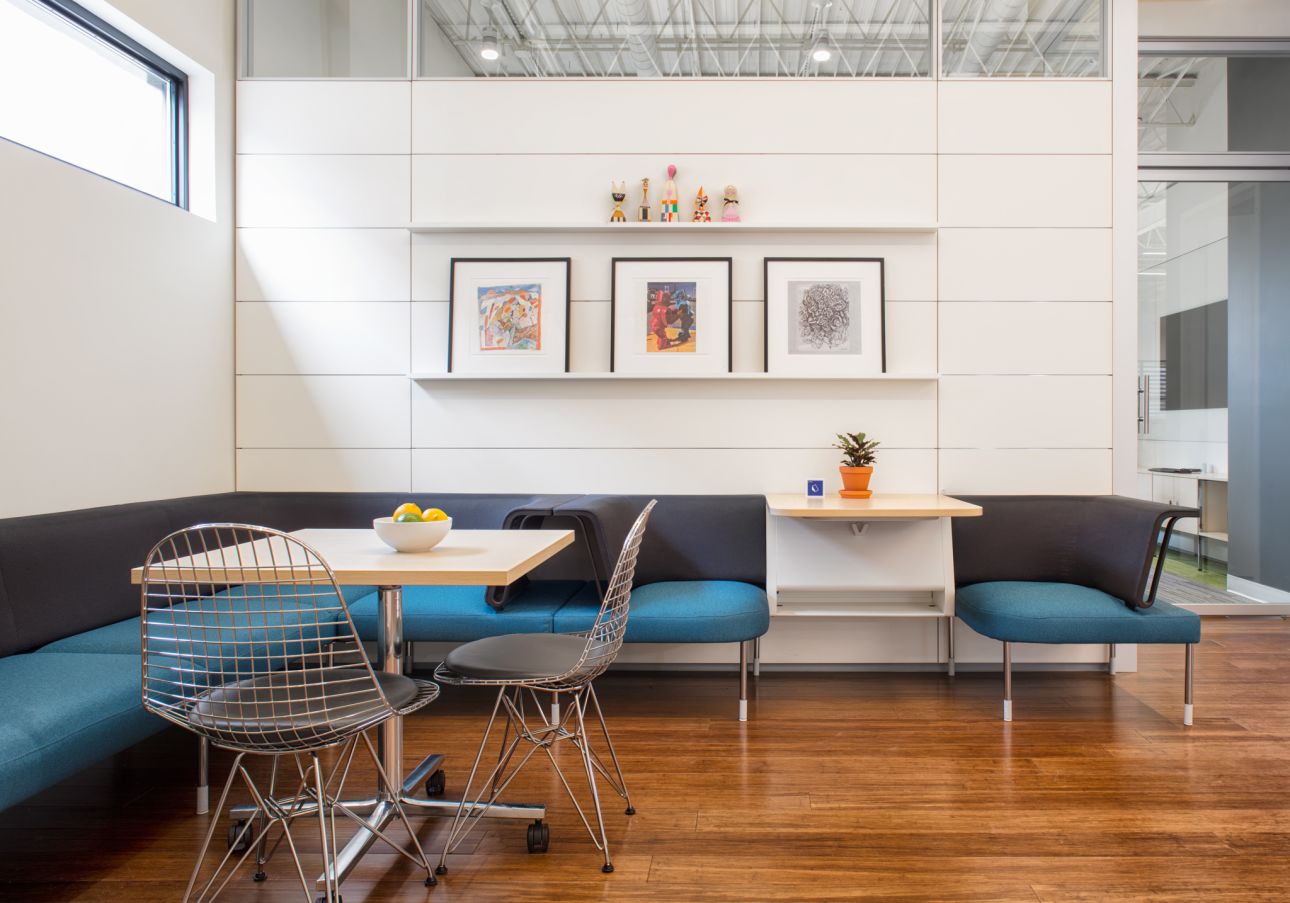 Pigott Showroom
Pigott Showroom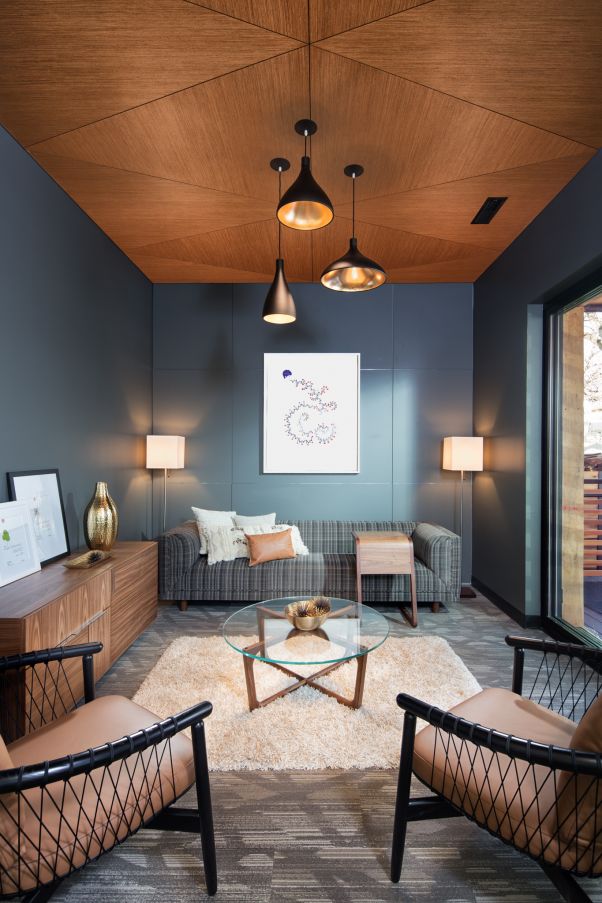 Pigott Showroom
Pigott Showroom
Pigott Showroom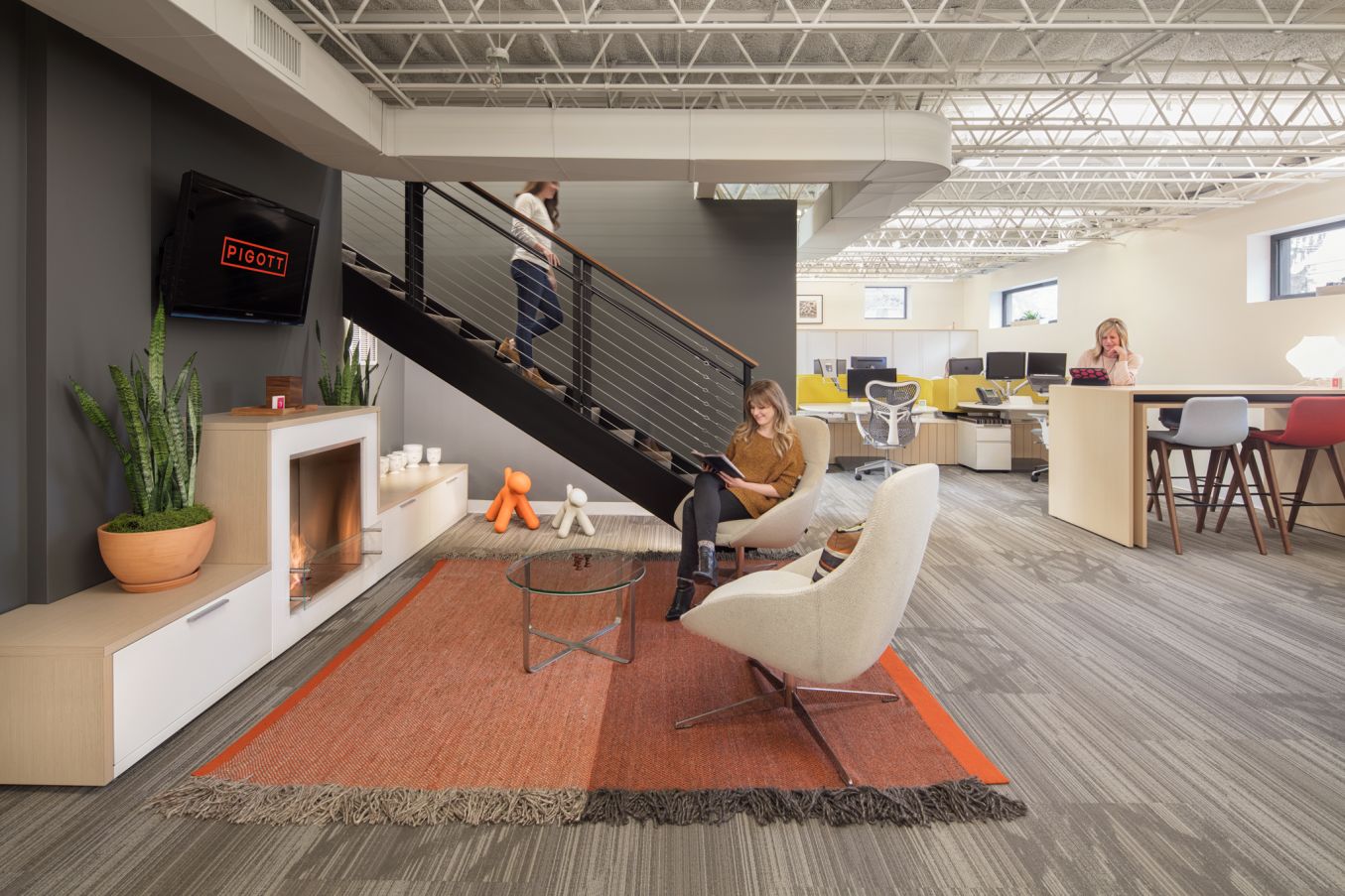 Pigott Showroom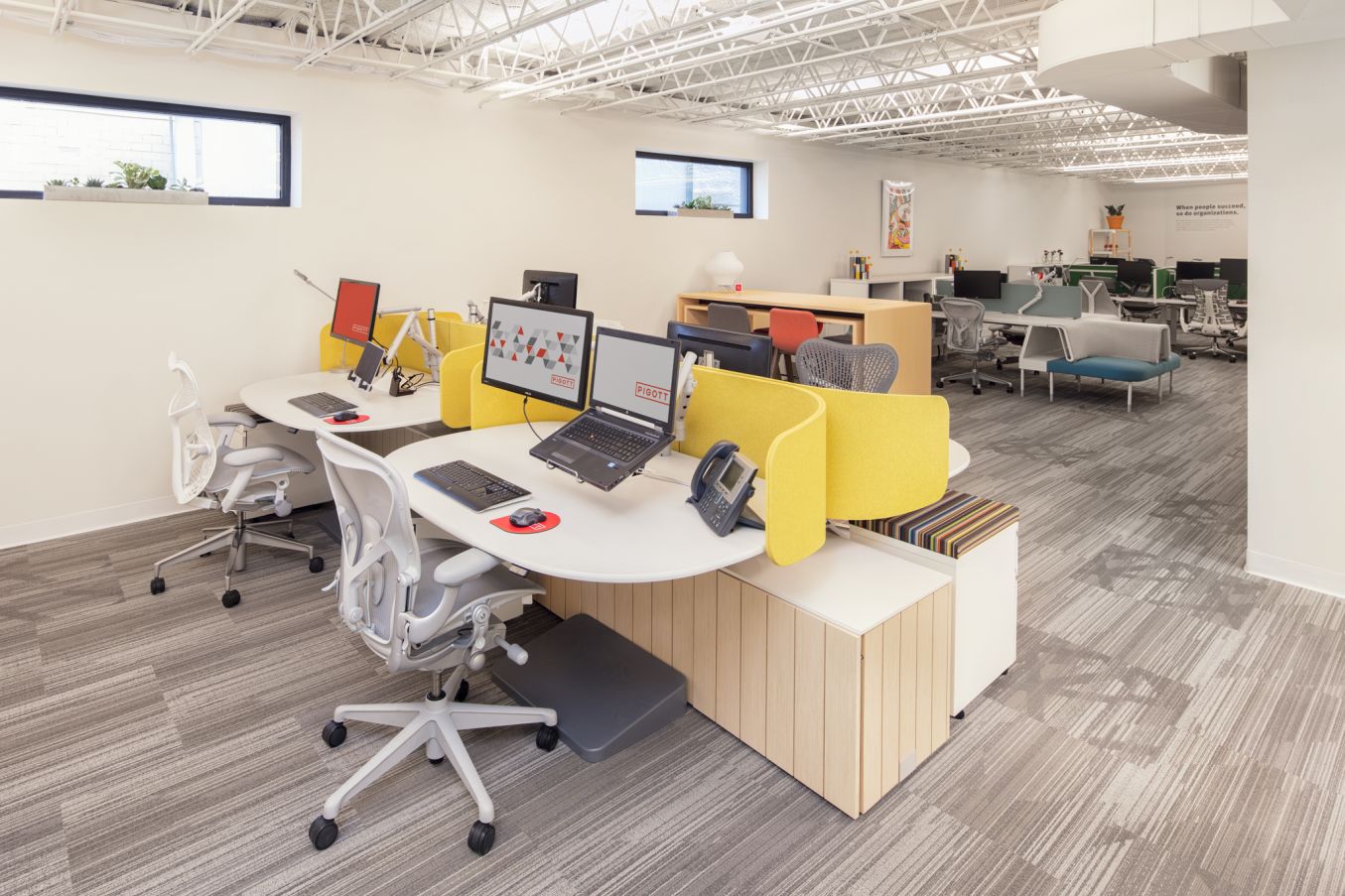 Pigott Showroom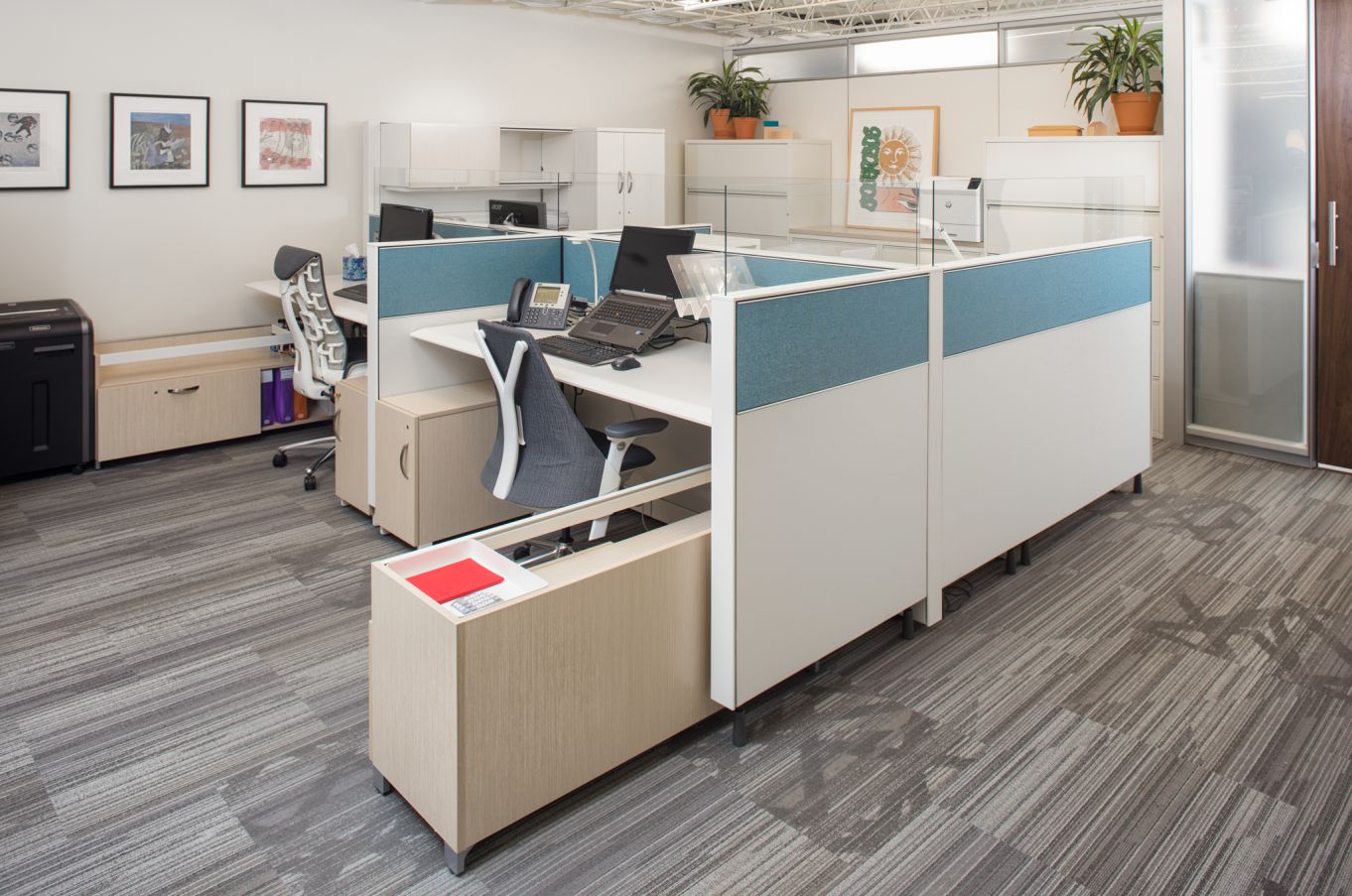 Pigott Showroom
Pigott Showroom