Our mission is to provide financial security and peace of mind through our insurance, annuity and investment products and services. We act with integrity and humanity in all our interactions with our policy owners, business partners and one another. Grounded in both confidence and humility, we serve as stewards for the long term. We are here for good, reflecting both the permanence of New York Life and over commitment to do the right thing in business and society. Everything we do has one overriding purpose: To be here when our policy owners need us.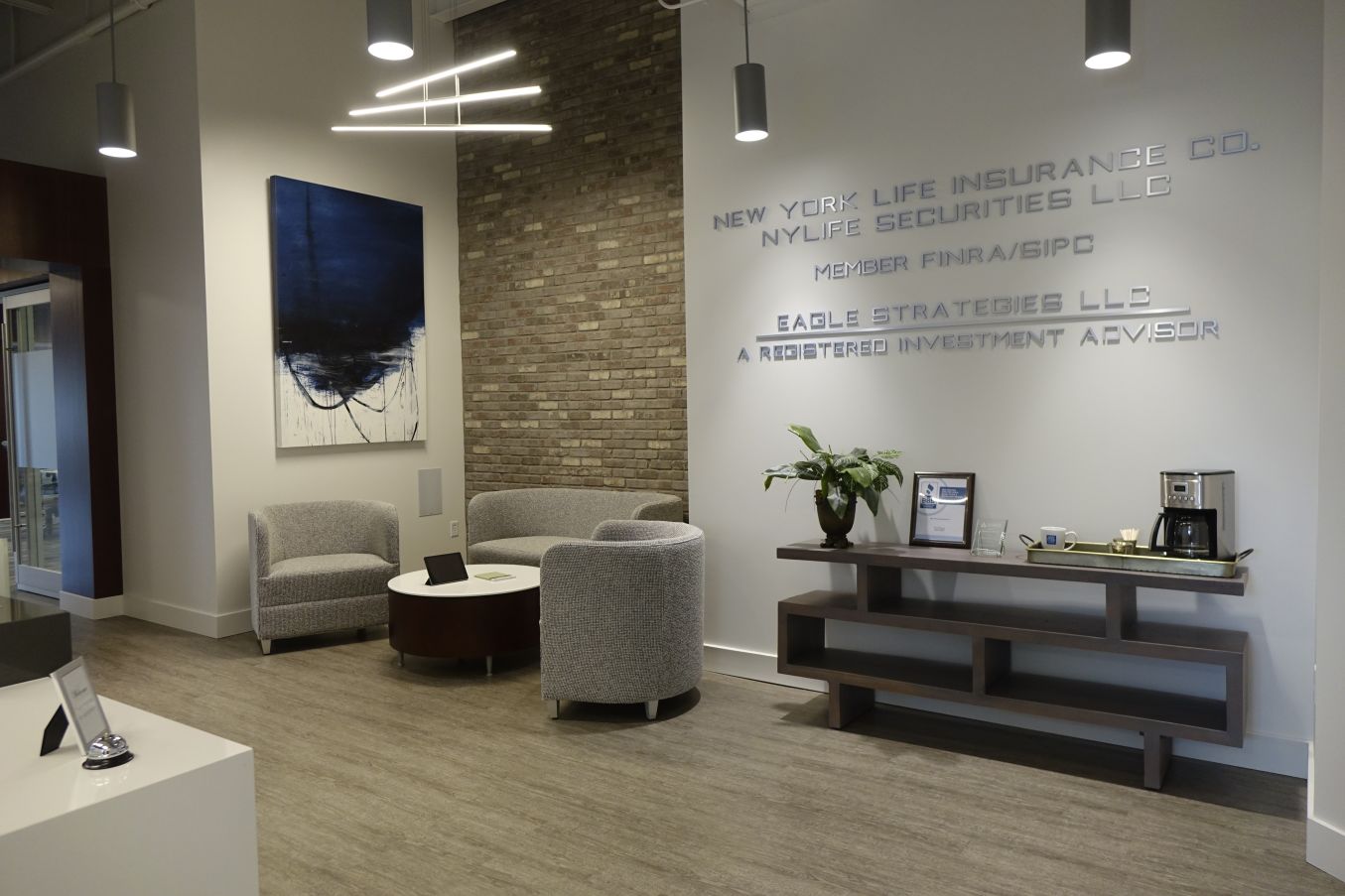 How does this space drive productivity, collaboration, and connectivity?
We designed our space to be modern, sleek, and state of the art. It has an appeal to our agents, staff, and customers. Working in a space like this makes you happy to walk into everyday, it helps create daily, positive attitudes that carries over in all that we do.
What is one thing that is unforgettable when someone walks through your space?
Our entrance immediately creates that "wow" factor!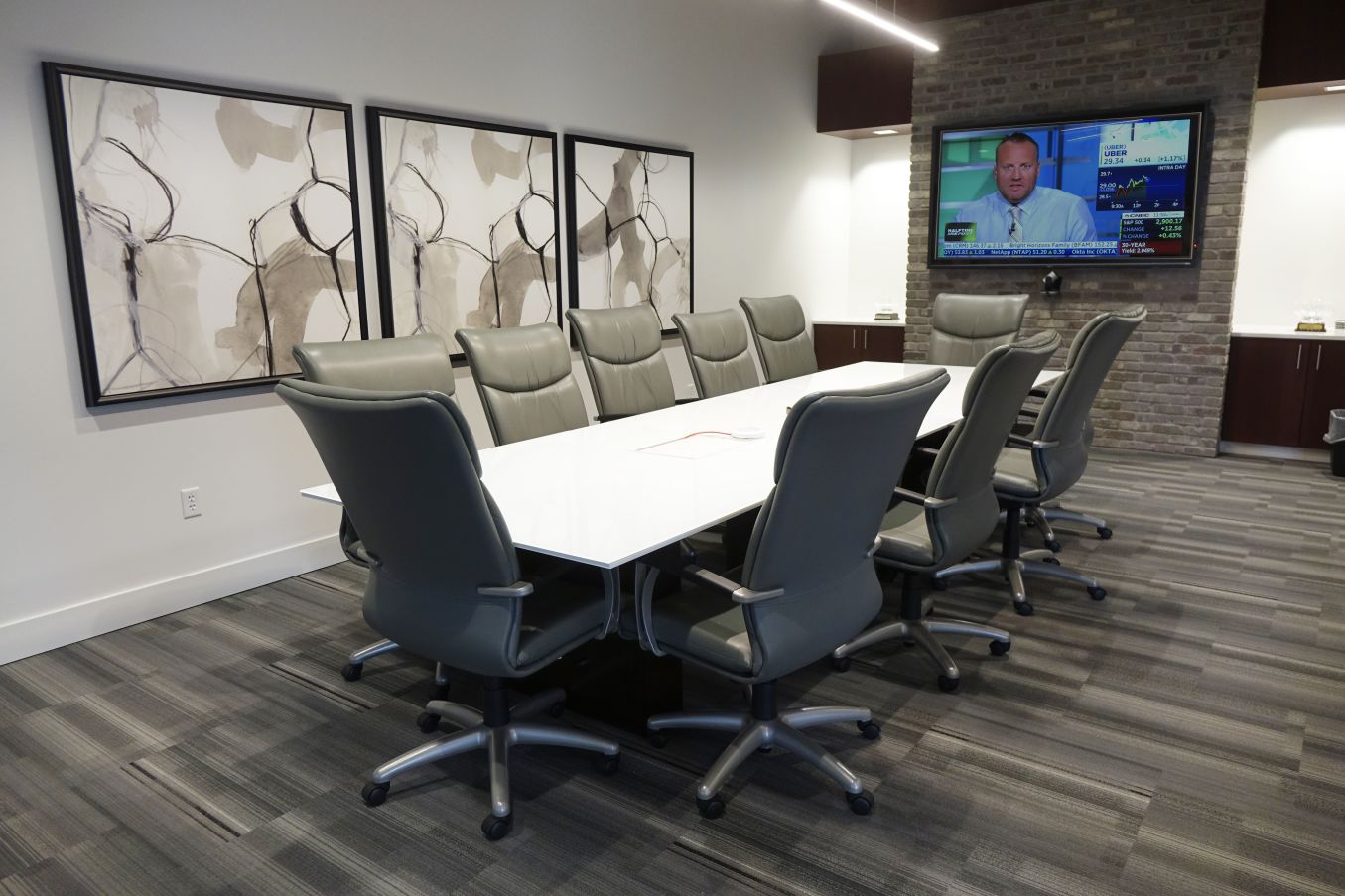 How does your space tell your company's story and reflect its brand?
We're the company you want to work for or work with and our space helps inspire that feeling.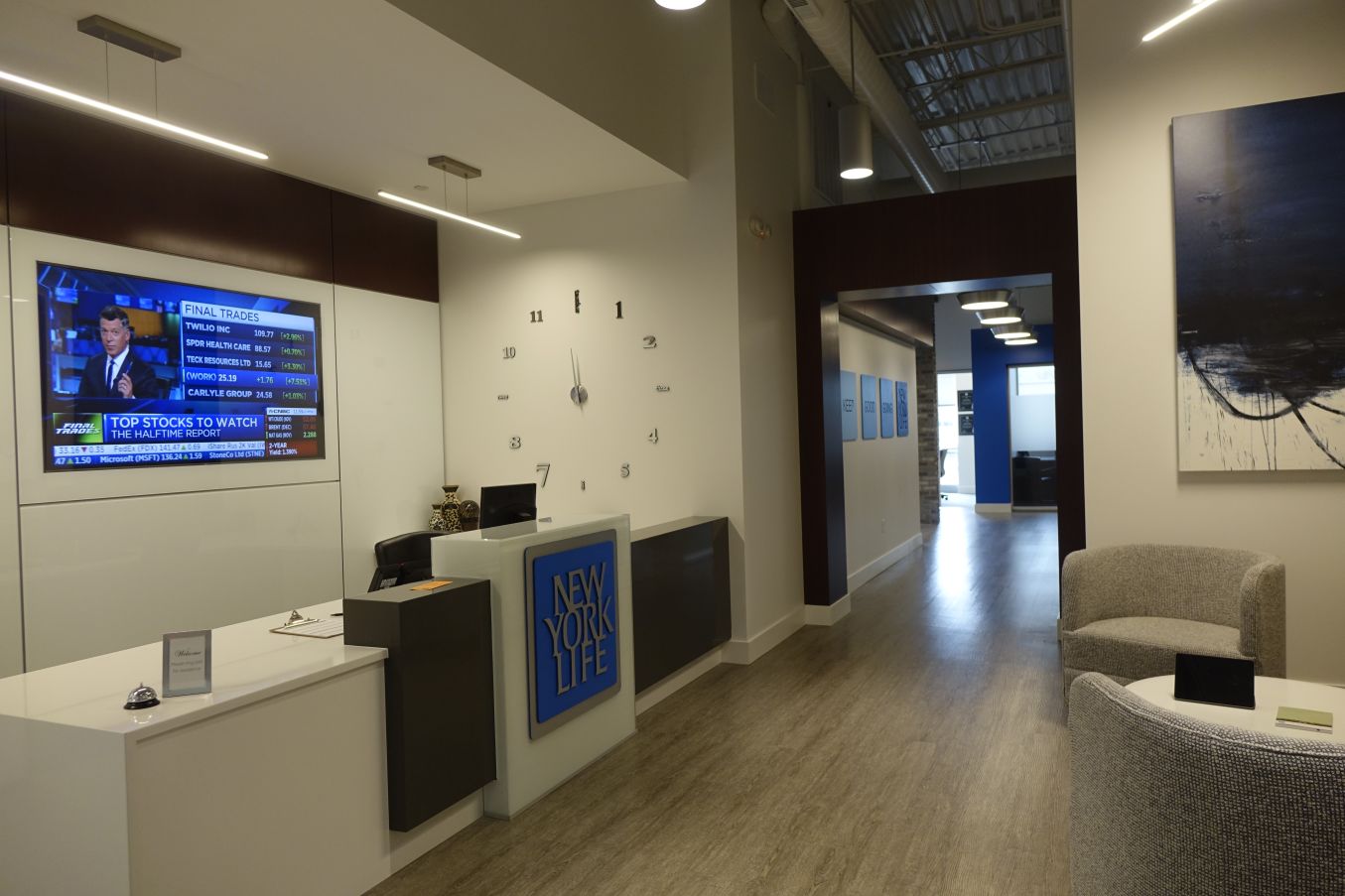 How does your space engage your employee base?
Everyone loves to be there, a great space can influence happiness in your employees. When people are happy a lot of great things can happen!
New York Life Des Moines