Indiana United Ways: The Future of Innovative Impact and Thriving United Ways – Live United! OUR VISION: Indiana United Ways is the leading voice to advocate, engage, and partner with a strong United Way network and key stakeholders to advance human well-being throughout Indiana.OUR MISSION: A future where Indiana's United Ways thrive.OUR CREDO: United Way fights for the health, education, and financial stability of every person in every community.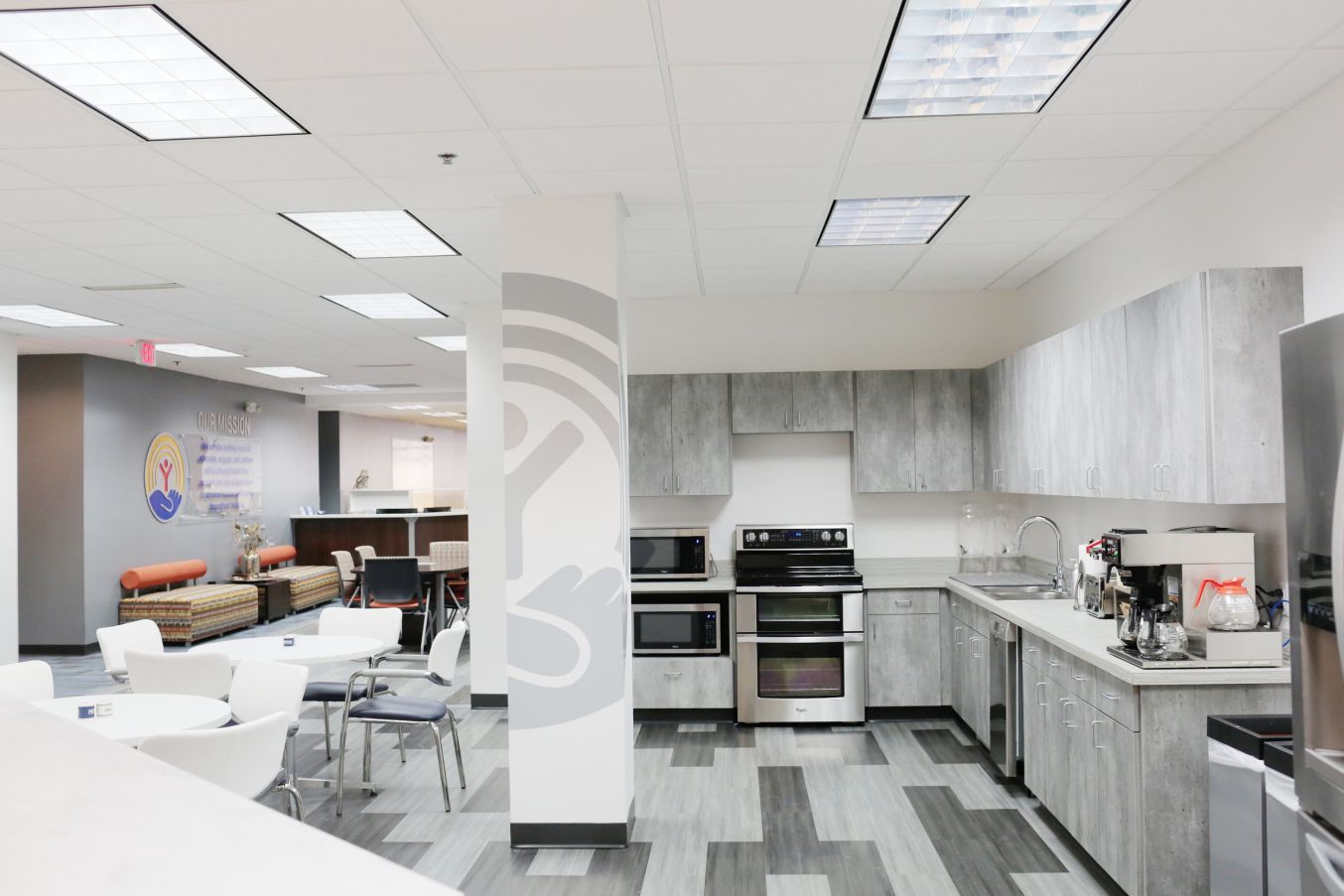 How does this space drive productivity, collaboration, and connectivity?
First, our space makes it clear it's a lively place, ready for ideas and engagement. It's open, bright and colorful and has a wonderful welcoming presence. It starts with a gathering space with a high counter that doubles for event and meeting registrations as well as staff breaks – inviting staff to connect with each other often and easily. The kitchen/break area has a café look that adds to the inviting atmosphere. We've exceeded our goal to have greater collaboration and increased staff alignment in support of our strategic priorities – in large part due to the open concept so thoughtfully planned. We have all size meeting rooms ideal for small and quick or formal meetings that make it super-convenient to break out of silos and keep work moving forward. The Innovation Space has couches equipped with laptop connections across from a large white board for strategy sessions or just debriefing an important meeting. In fact, large whiteboards fill many walls ensuring great ideas are captured. A webinar room is just right for recording and connecting with members across the state or for smaller meetings. To balance privacy the open concept, we have a small phone room (complete with a British telephone booth theme) and a unique Serenity Room perfect for a short quiet break, nursing Moms, or just to decompress from the natural stresses of the day. Our United Way members and our partners love coming to IUW meetings and training events. The flexible meeting room configurations have allowed us to host 70+ participants in one room plus 4 breakout room options for small group work. It's an ideal place to learn, collaborate, connect and enjoy.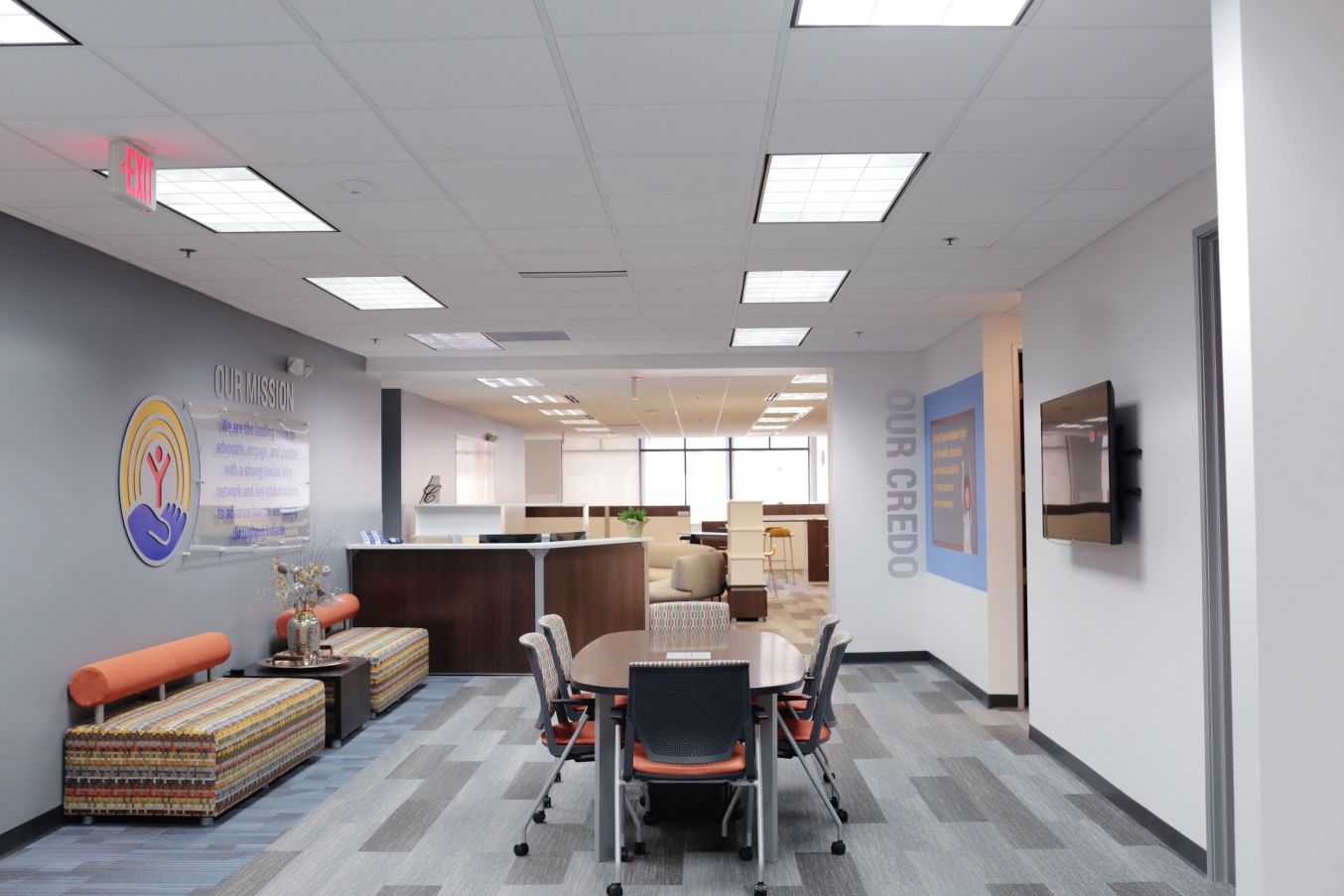 What is one thing that is unforgettable when someone walks through your space?
It's a colorful joyful and welcoming space. It exudes a vibrant spirit so important for a forward-thinking organization. Every room reflects the United Way brand colors from the furniture to the art while also being enormously comfortable and organized.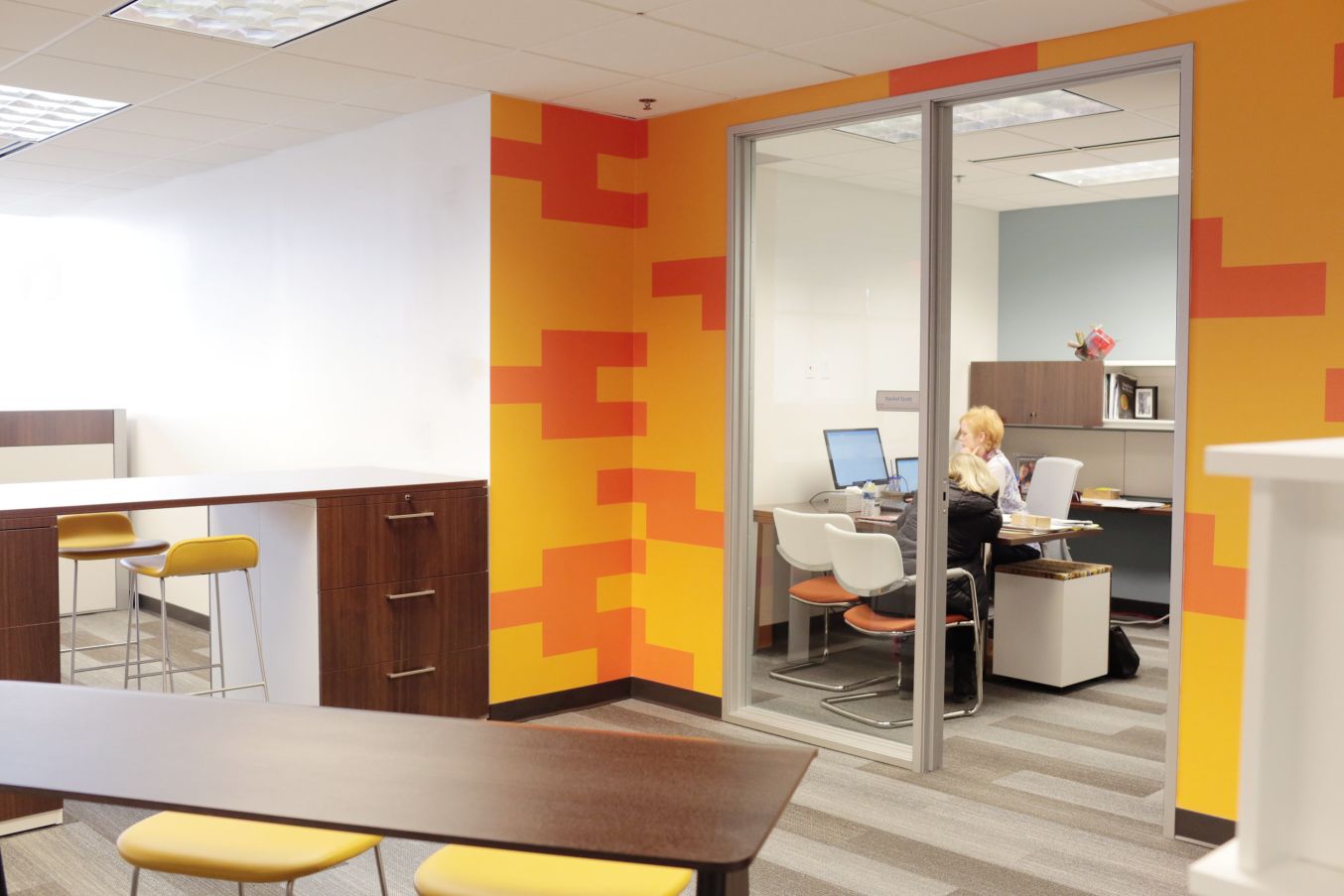 How does your space tell your company's story and reflect its brand?
Our vision and credo fill the entry walls with bold and colorful graphics telling our story and making our purpose clear. United Way logos cover posts in subtle ways, too.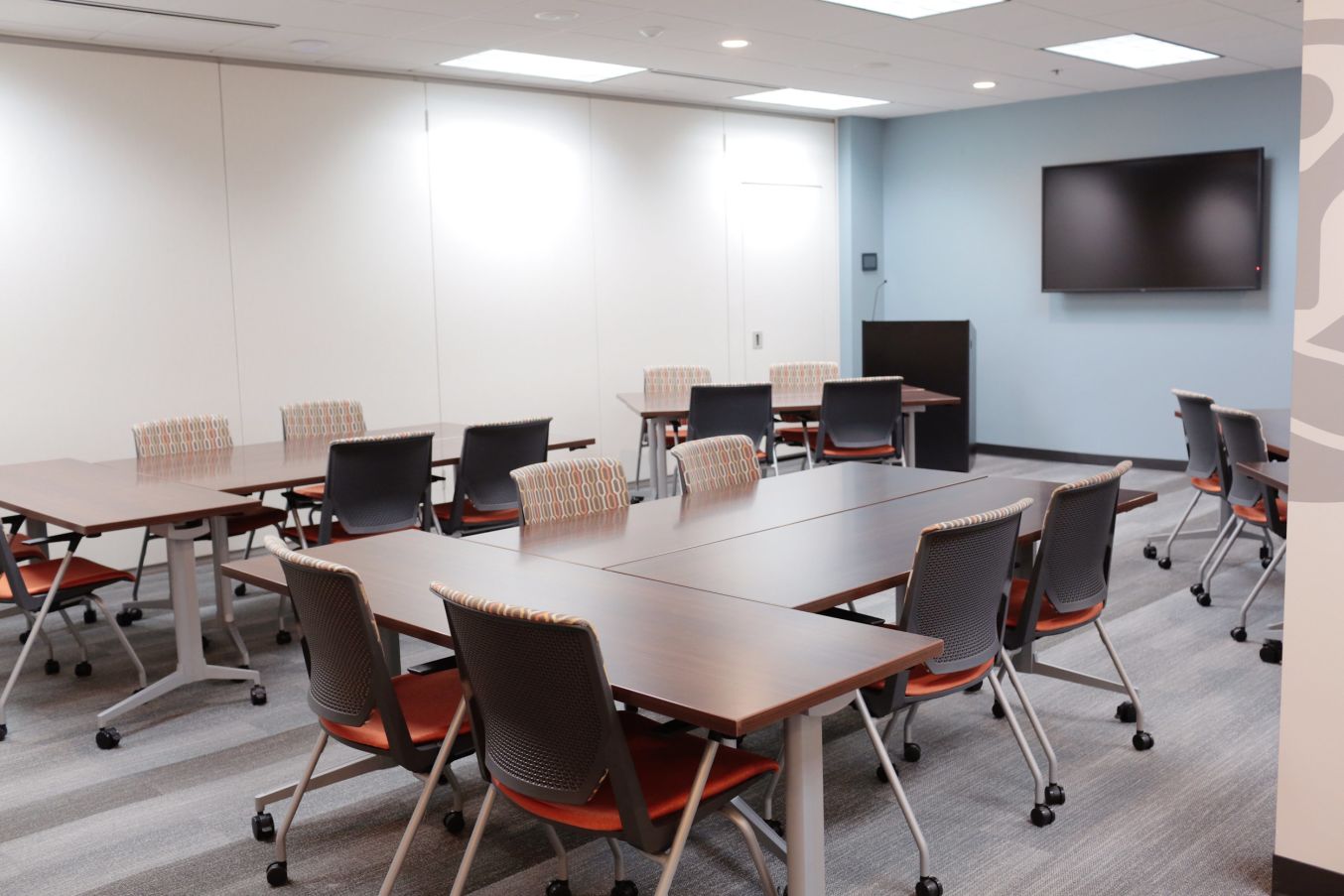 How does your space engage your employee base?
We're an engaged team cranking at maximum capacity now. We eliminated structural barriers between departments sending a very positive and inclusive message to each and every staff person. Large cubicle quads are surrounded by windows and natural light and have seats for others to stop by for strategic chats. The configuration includes team leaders next to their teams for daily connection and support.