Hyde Park Venture Partners is a venture capital firm that focuses on investing in high-growth technology startups across the Midwest. They love to invest in early-stage, fast growing companies that have the passion, creativity, and execution to achieve inspiring business breakthroughs. Utilizing their mix of operating experience, domain expertise, and investing knowledge, they believe that they can help drive these companies forward to successful outcomes. With offices in Chicago and Indianapolis, they get excited about supporting the impressive growth of the Midwest tech community, and are committed to helping all entrepreneurs accomplish amazing results with their tech startups.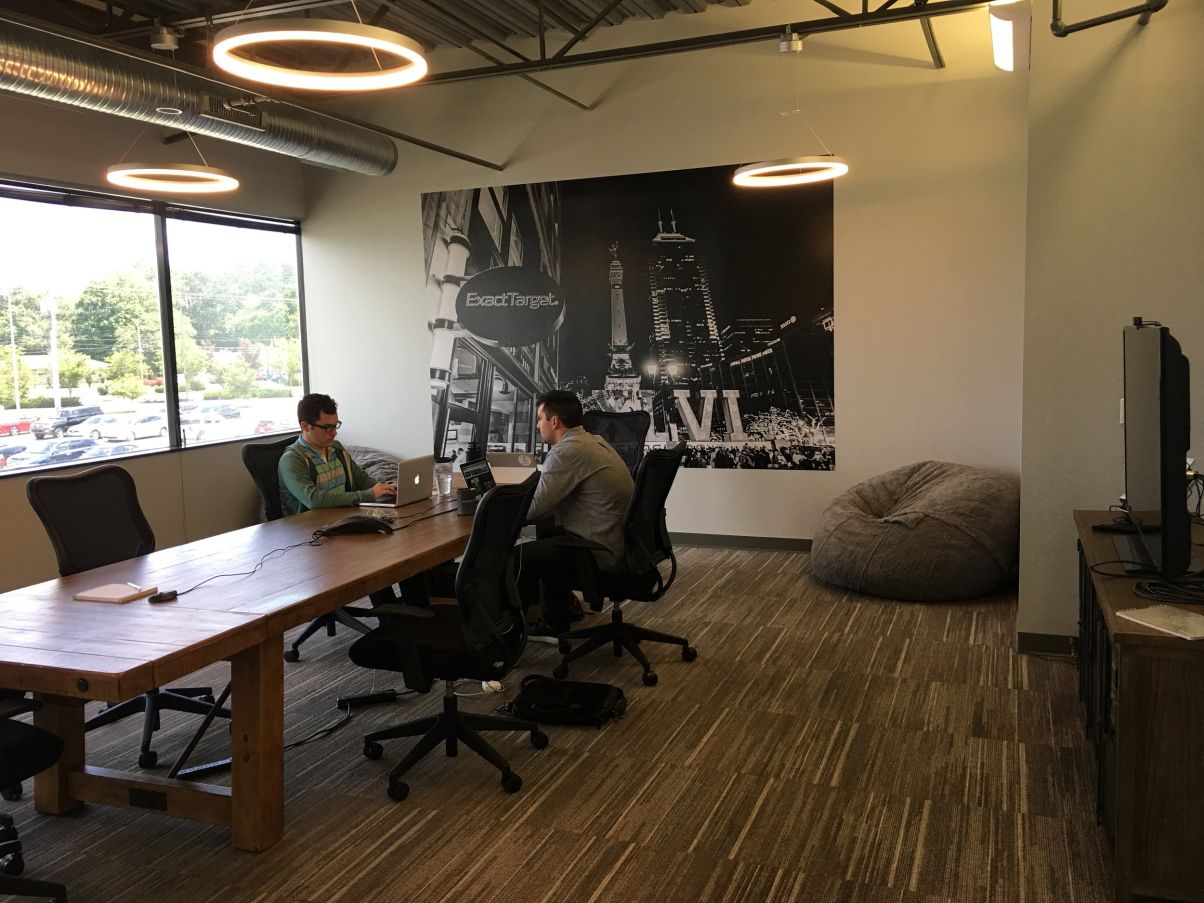 How does this space drive productivity, collaboration, and connectivity?
Our business is all about human to human relationships, and our space reflects that. Our employees, from general partner to intern, spend a majority of the day sitting around our team table, an area receiving tremendous natural light throughout the entire work day. Internally, this cultivates collaboration and ensures a healthy team environment, but it also carries benefits when we have one of our frequent guests visit the space. They are immediately welcomed into the space by the entire team - no intimidating inner offices or waiting areas - and are given a seat at the table to be treated as part of the family. Such openness breaks down communication barriers and allows our group to be efficient, productive, and connected as we find common ground, solve problems, and seek to better understand the opportunities before us. Additionally, we have top-notch technology for video conferencing with team members in other offices and entrepreneurs across the Midwest - a necessity for our firm. Video Tour: https://www.youtube.com/watch?v=PzDZE1k5FBs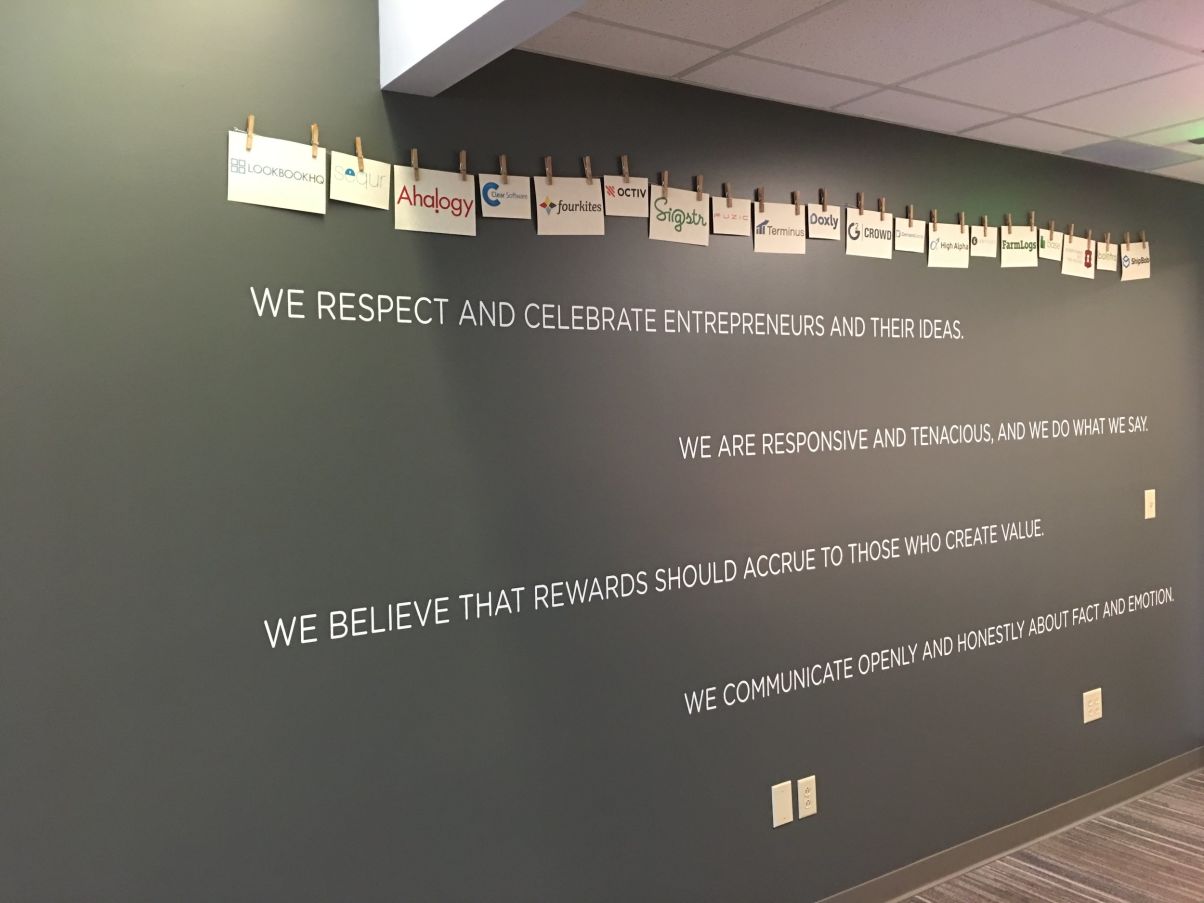 What is one thing that is unforgettable when someone walks through your space?
At HPVP, we have deep roots in the Indianapolis tech community. Our DNA is stamped with the incredible success created through ExactTarget. We have a mural highlighting Indianapolis as it hosted the 2012 Super Bowl, with the city buzzing and the ExactTarget logo making a subtle entrance. This massive mural image captures our past, specifically Tim Kopp and some of our fund advisors, who were a big part of ExactTarget's successful journey. It also symbolizes what we chase – the impact of what a business like ExactTarget can do for any market we are investing in – from Cincinnati to Minneapolis. The mural is also our creative way of bringing the city to us. It serves as a constant reminder of what hard work, compelling vision, and togetherness can achieve. Another key feature of equal importance that you will see as you enter and exit the office is our "Portfolio Wall" which pays tribute to the future we are helping to create. Our portfolio companies are displayed prominently, along with our core values - our promise to help do our part for those companies to become the next tech breakthroughs. In this way, our office highlights the value chain of Indy tech: past successes like ExactTarget paving the way and creating opportunities for the next generation of startup success stories.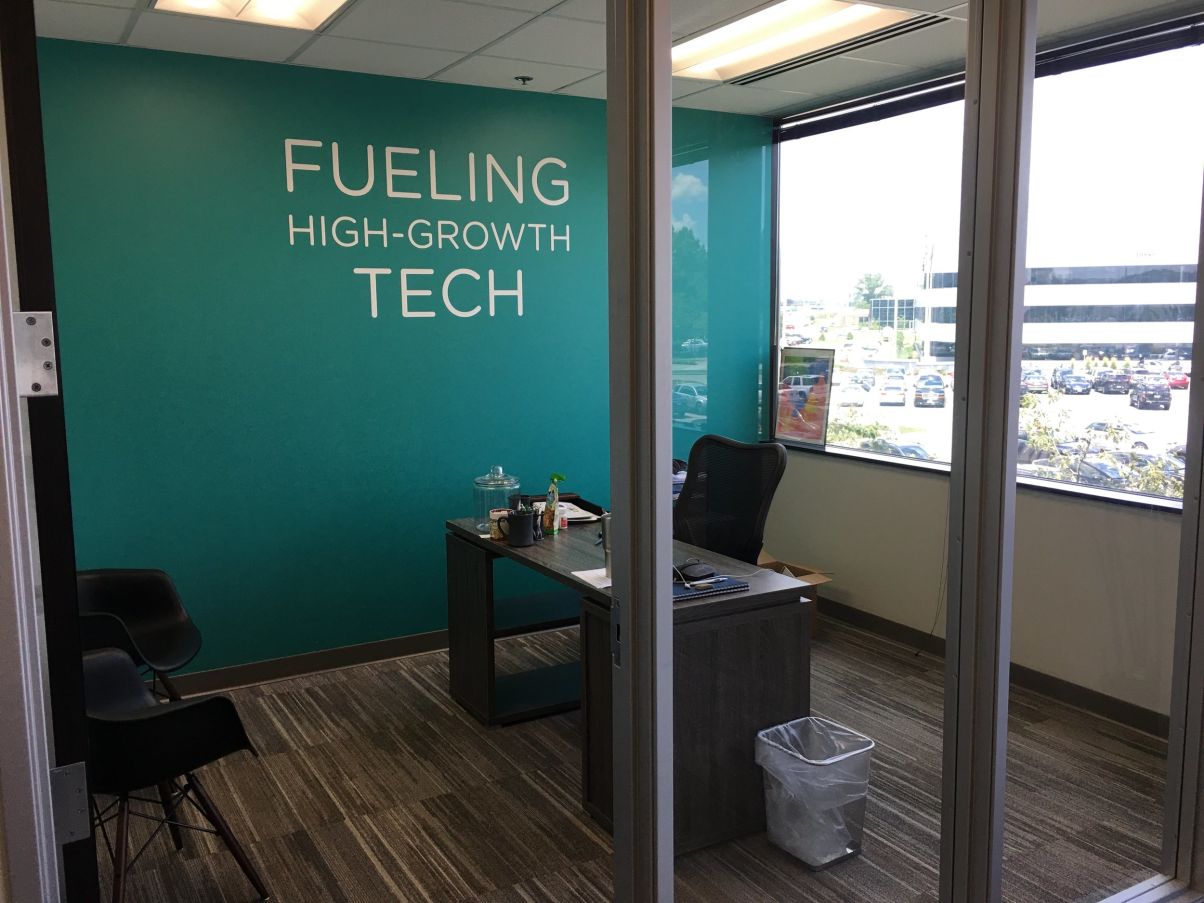 How does your space tell your company's story and reflect its brand?
For a venture capital firm, we take our brand seriously at HPVP, because in venture brand is everything. As we say, "money is money", and our brand is what sets us apart. Our brand is made up not only of the physical aspects, but the people in our company and our portfolio companies. The physical nature of brand is visible through our company colors of teal and gray, which accent or dominate every wall. Additionally, our brand name and tagline, "Fueling High-Growth Tech", are prominently displayed on our walls. The heart of our brand is really our entrepreneurs, and we shine the spotlight on them through our portfolio wall immediately as you walk into the space which showcases the logos of our companies. Finally, a unique combo of rustic furnishings within a modern office represents our established knowledge and talent as a firm investing in young, growing startups.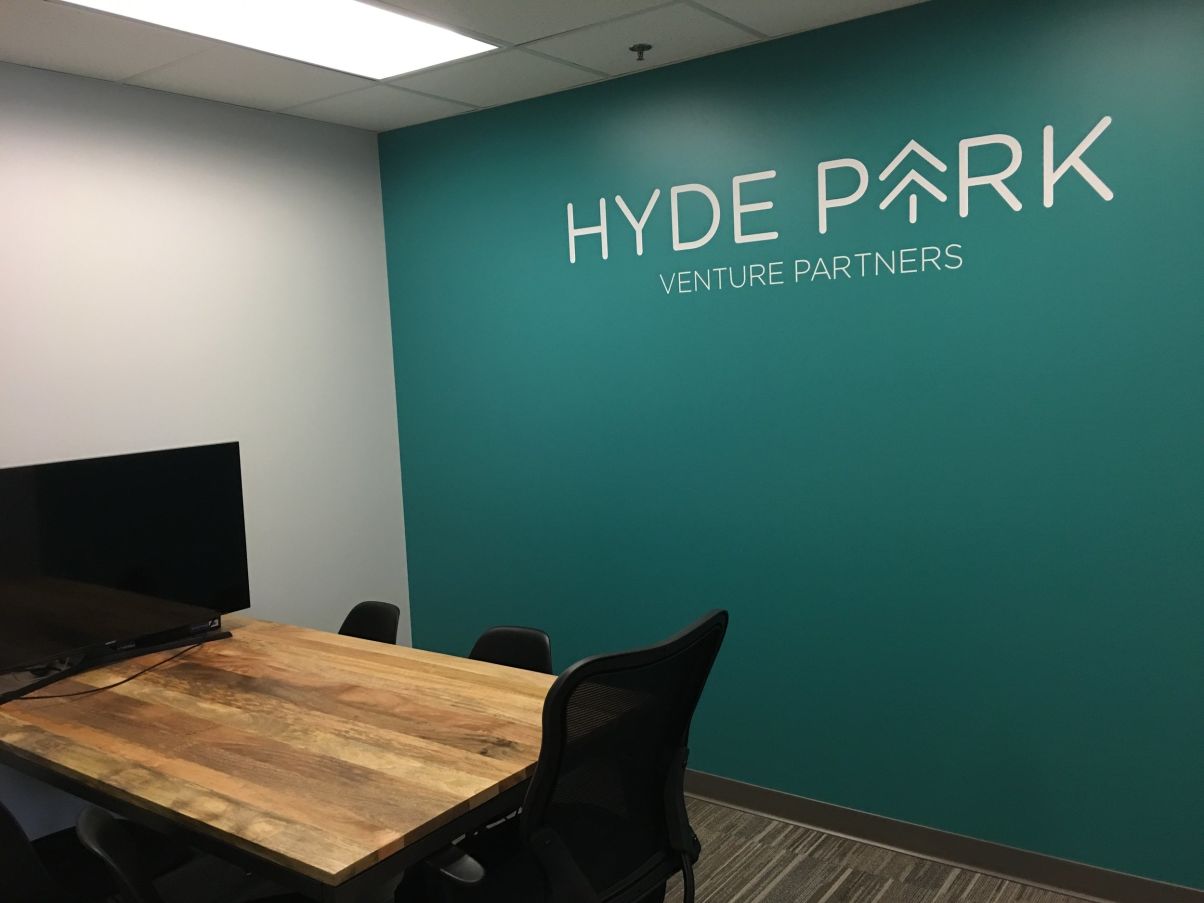 How does your space engage your employee base?
Our gargantuan table (seats 14) differentiates HPVP from normal office environments, and reflects our culture of welcoming new ideas and innovation as we essentially invite employees, entrepreneurs, and guests to the "family table" to converse and interact. The unique element here is that we actually repurposed what was meant to be a dinner table for our office table because we wanted it to be the prominent piece of furniture for our office space. The space itself encourages free-flowing discussion and feedback, and everyone in the office - top to bottom - feels like they can and should be comfortable voicing their opinions. In an ever-changing field often driven by new ideas, our space fosters a two way flow of information that is crucial to who we are as a company. Young members can learn via access to the vast experience and knowledge of our senior partners and leaders, and those junior members are encouraged to engage in conversations and voice viewpoints that may provide insight for experienced members.