GlobalTranz's 70,347 square foot space nurtures collaboration and innovation among its team of industry-leading technology and logistics experts. Located at the Riverwalk in Scottsdale, GlobalTranz's headquarters boasts an open floor plan, community kitchen, full-service gym, and indoor basketball court, among other employee-friendly amenities. From modern furniture to shipping pallet art installations, GlobalTranz's space reflects GlobalTranz's status as a technology and 3PL company.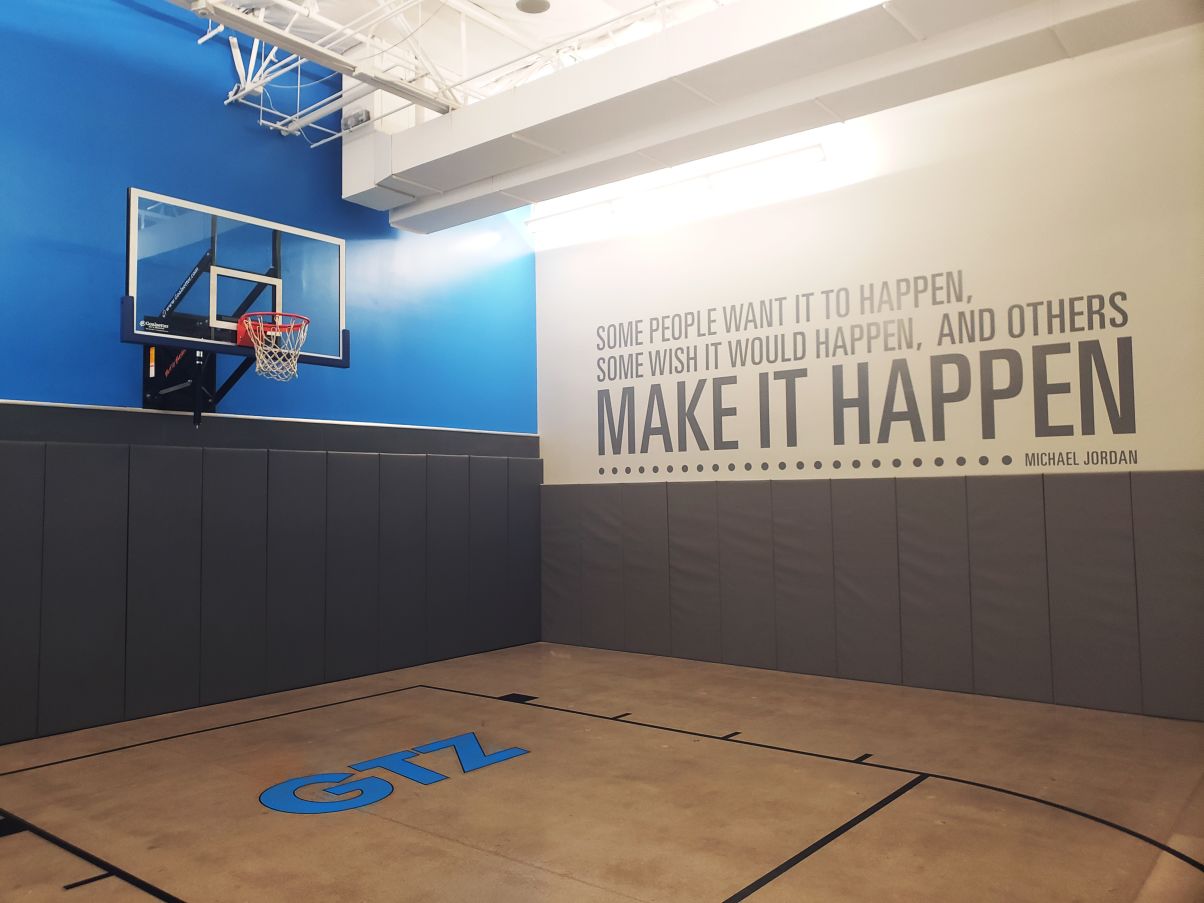 How does this space drive productivity, collaboration, and connectivity?
We designed our Scottsdale headquarters to reflect our commitment to cultivate an innovative and collaborative company. Our open floor plan drives collaboration across departments while our full-service gym and indoor basketball court foster camaraderie among our teammates. A vibrant color palette flows throughout our open space, creating a connection within all departments and setting the stage for a work environment filled with experimentation, innovation, and teamwork. On any given day you will find GlobalTranz teammates sharing a meal in our kitchen, socializing in our outdoor space, or working out together in our gym.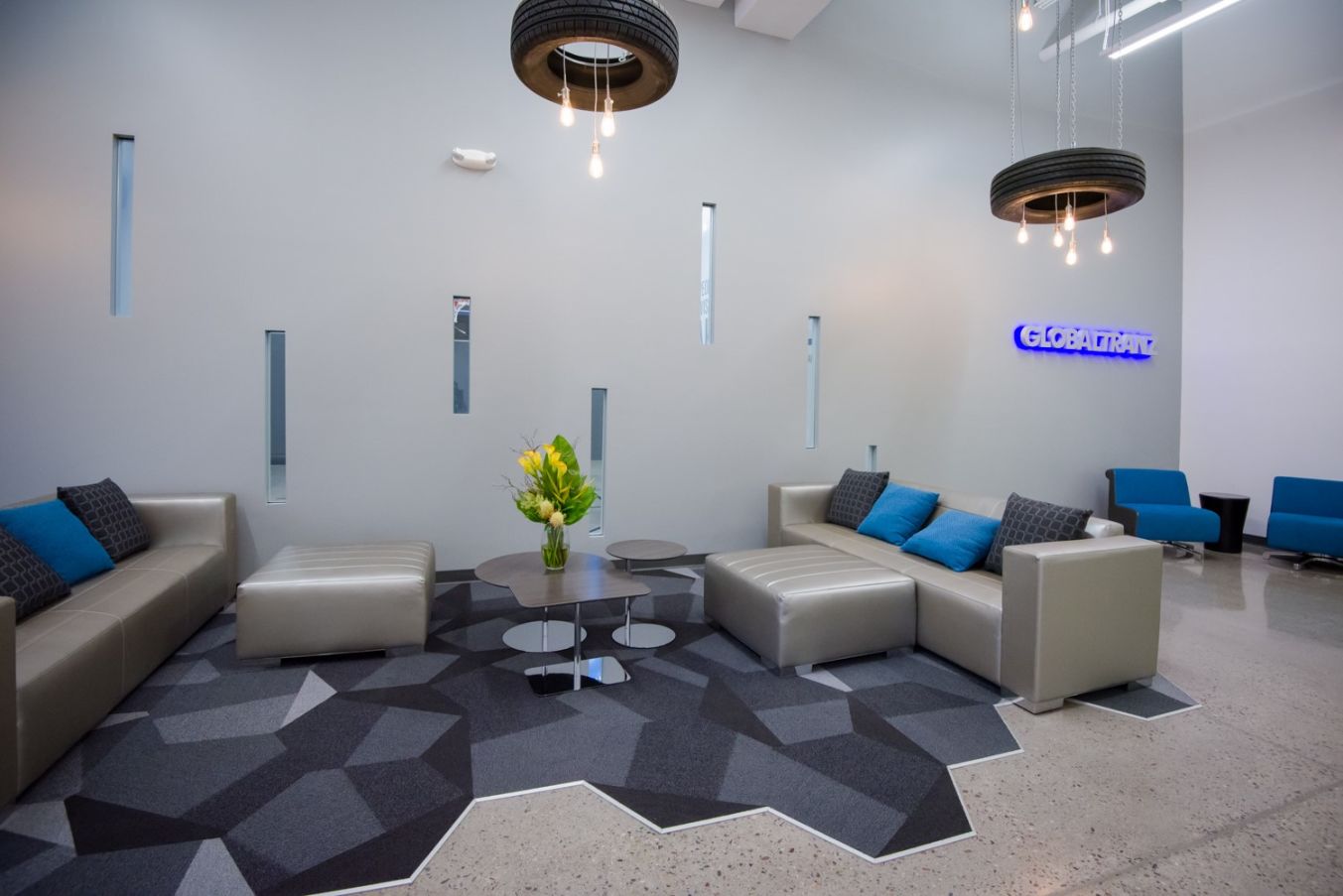 What is one thing that is unforgettable when someone walks through your space?
A visitor to GlobalTranz would certainly notice many inspired touches, from the inspirational quotes which grace our walls, to the reclaimed shipping pallets that serve as design elements throughout, to our gym, complete with basketball court, and the custom chandeliers crafted from truck tires and Edison lights. But it is really the collaborative energy amongst our employees that the space facilitates that is most memorable about a visit to GlobalTranz.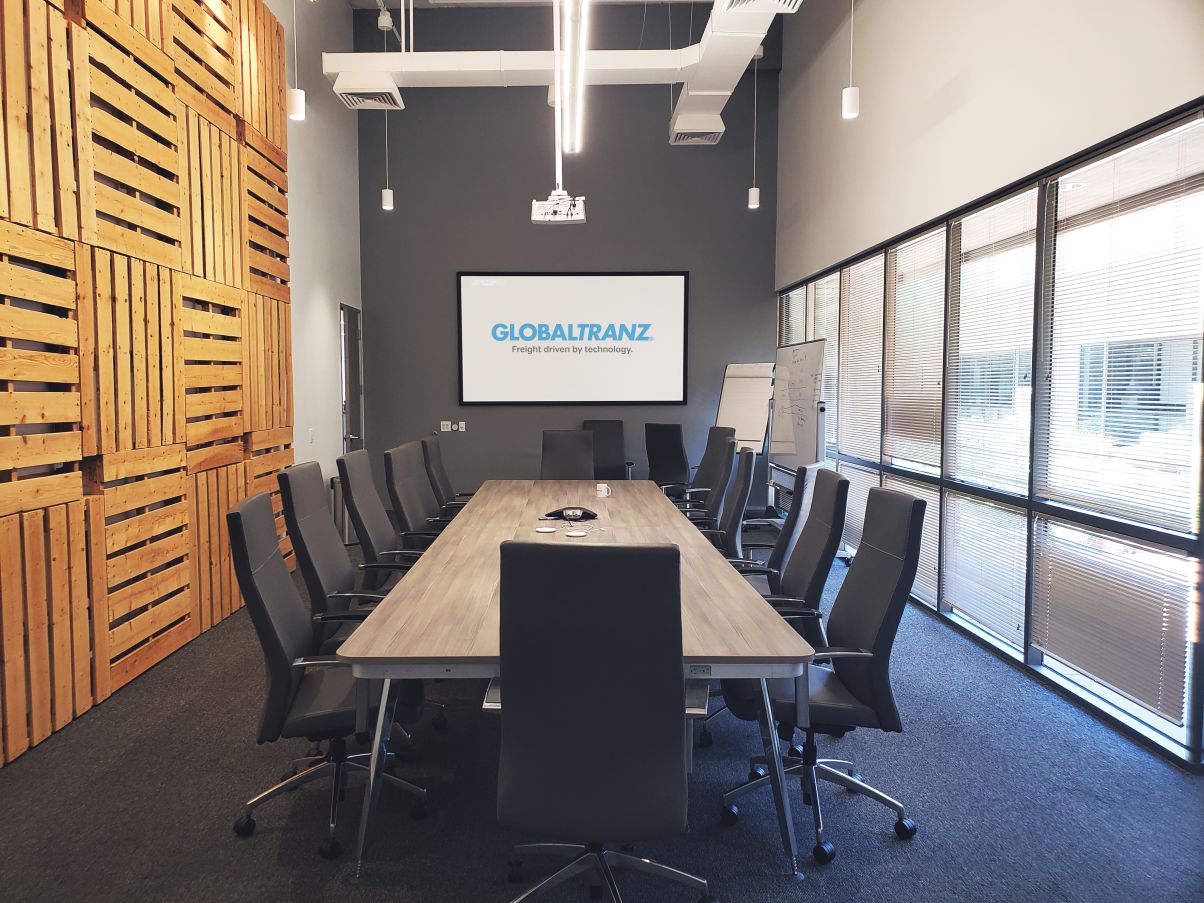 How does your space tell your company's story and reflect its brand?
Our workspace symbolizes GlobalTranz's drive to collaborate and pioneer a revolution in the logistics and technology industry. Open workspaces outfitted with modern furniture offers GlobalTranz teammates the opportunity to gather, work, and cultivate innovative solutions within our industry. The natural flow of our floor plan unites all departments throughout the company and encourages collaboration. From our floor-to-ceiling glass conference rooms to our outdoor space, our office space reflects GlobalTranz's drive to be the best in the industry.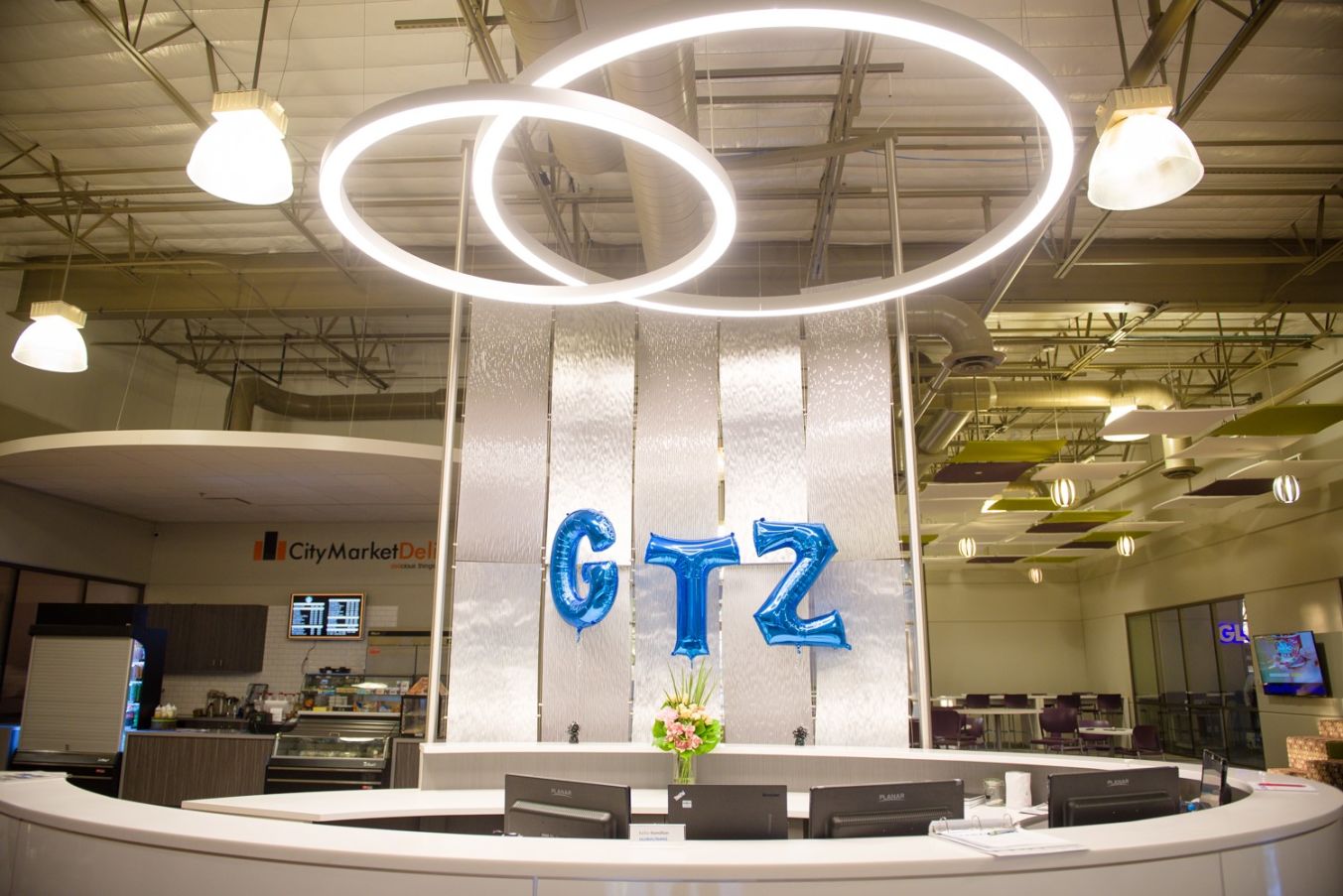 How does your space engage your employee base?
At GlobalTranz, we are driven to give our employees everything needed to succeed at work and that begins with the workspace we provide them. GlobalTranz teammates can grab a cup of coffee, relax in our open outdoor space, get in a round of pick-up basketball game, or even receive a medical check-up, all without having to leave our space. Our goal is to provide our employees with a work environment that encourages a happy and healthy lifestyle at work and home.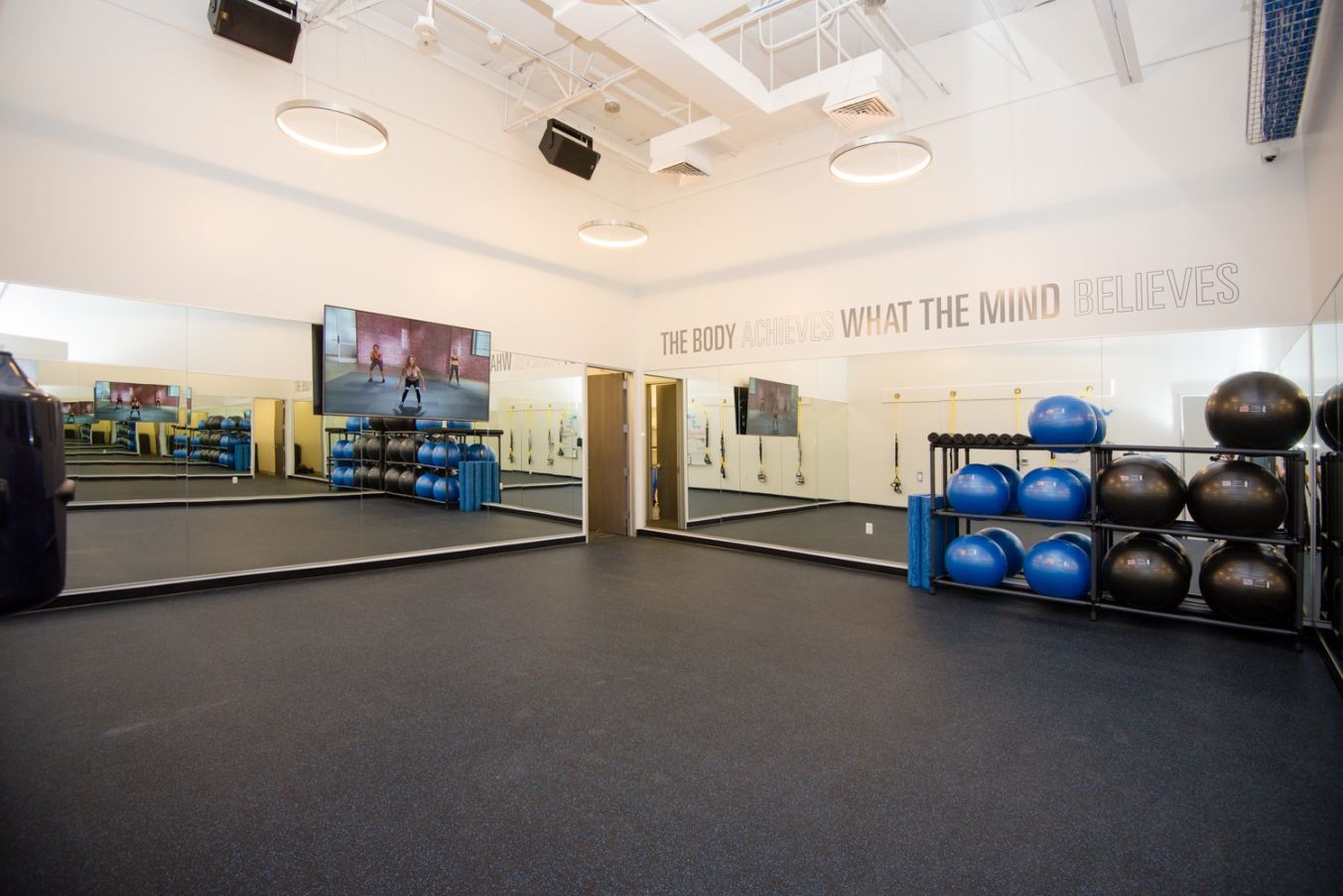 Group Fitness Room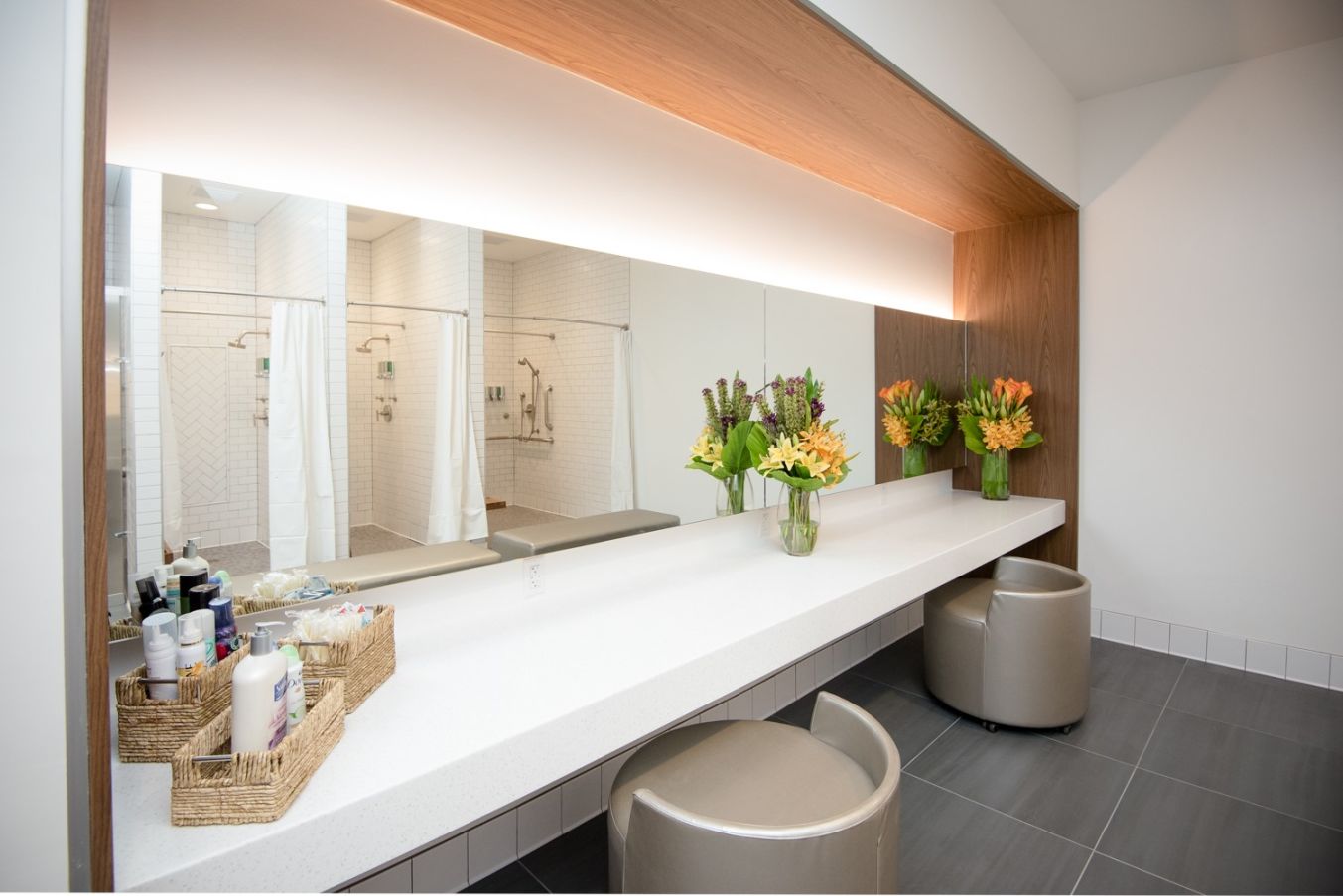 Fitness Facilities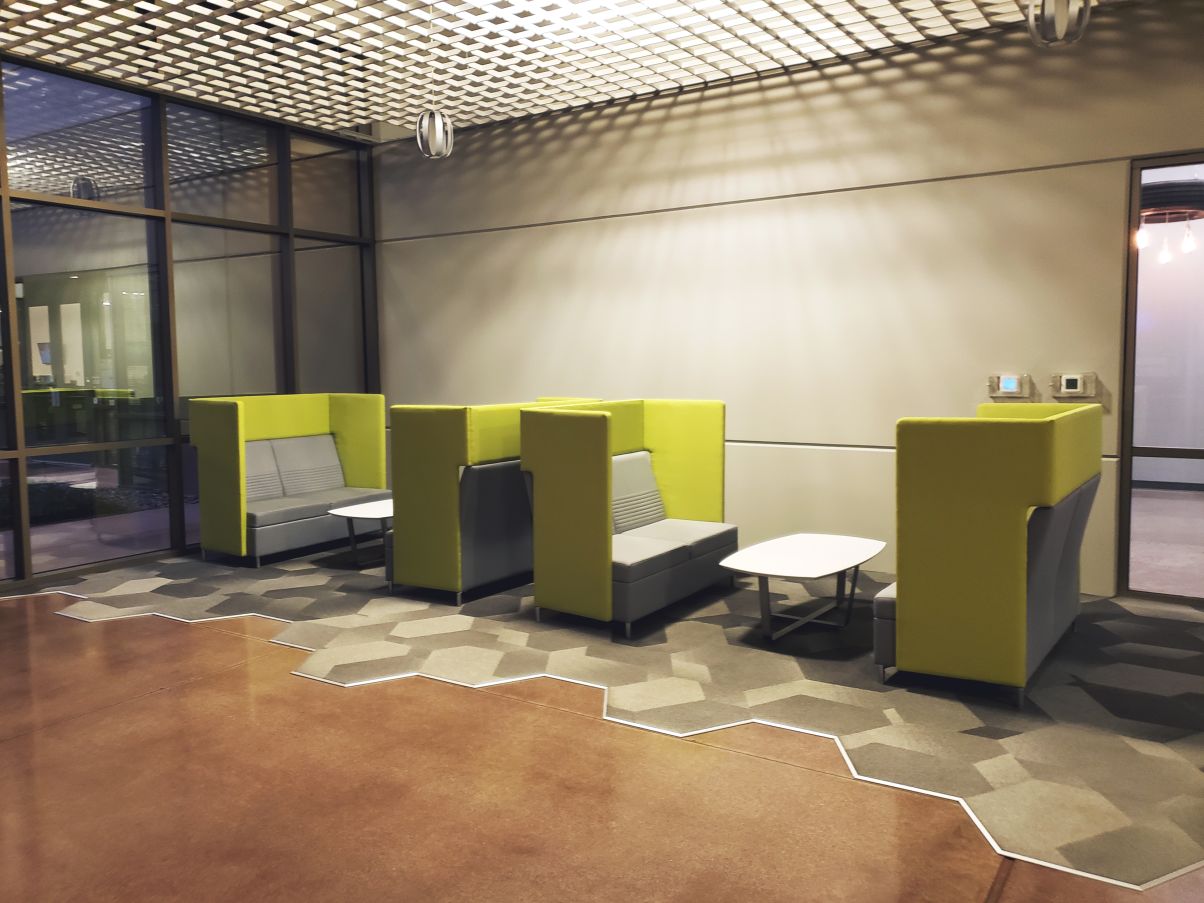 Dining Area