Gershman Partners, an Indianapolis family-owned firm, leads in the development and management of innovative properties, in addition to creating smart real estate decisions that enable businesses to flourish and succeed.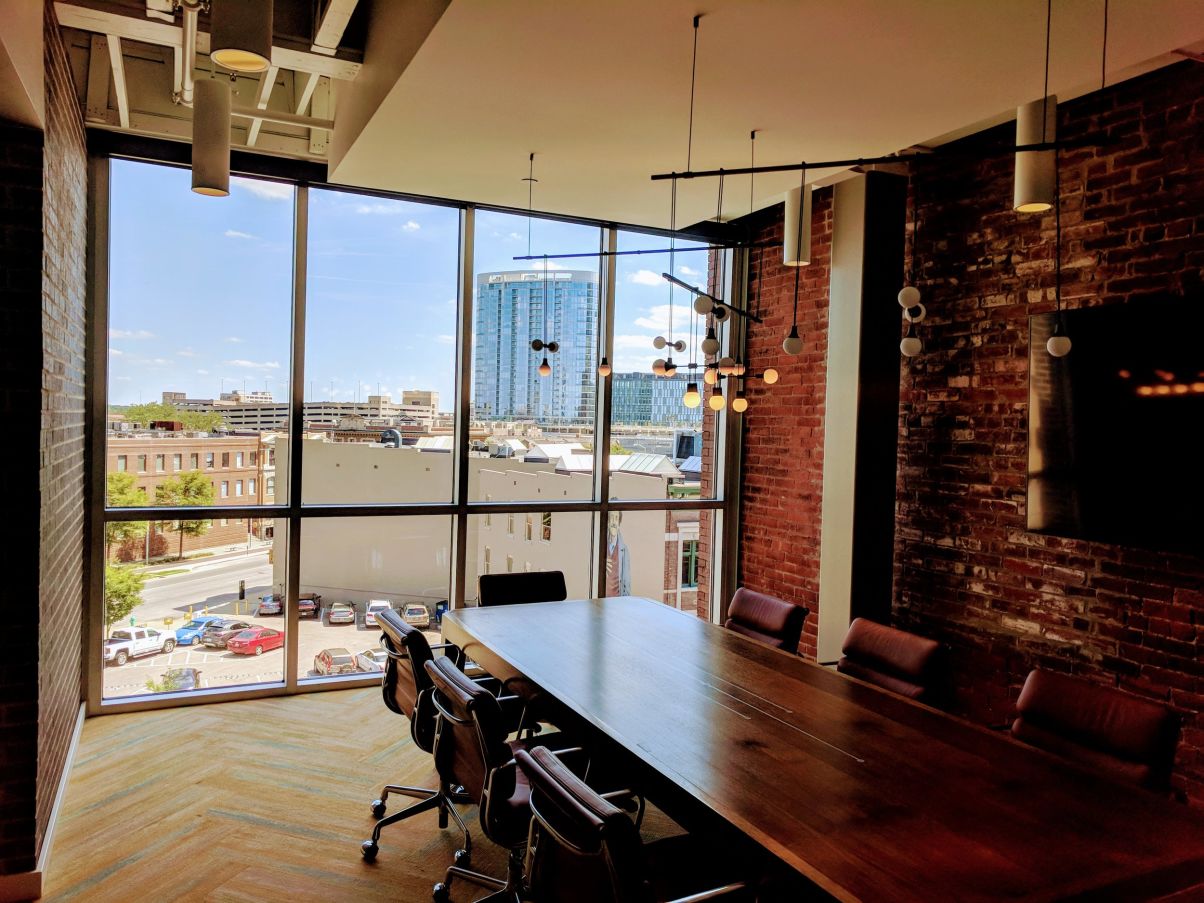 How does this space drive productivity, collaboration, and connectivity?
The second clients, guests, and new visitors step foot into 350 Mass Avenue, let alone Suite 400 --- they are in awe. The use of space, the innovation, the structure itself is something to be proud of every single day. The vibe is powerful, positive, and extremely productive within these beams.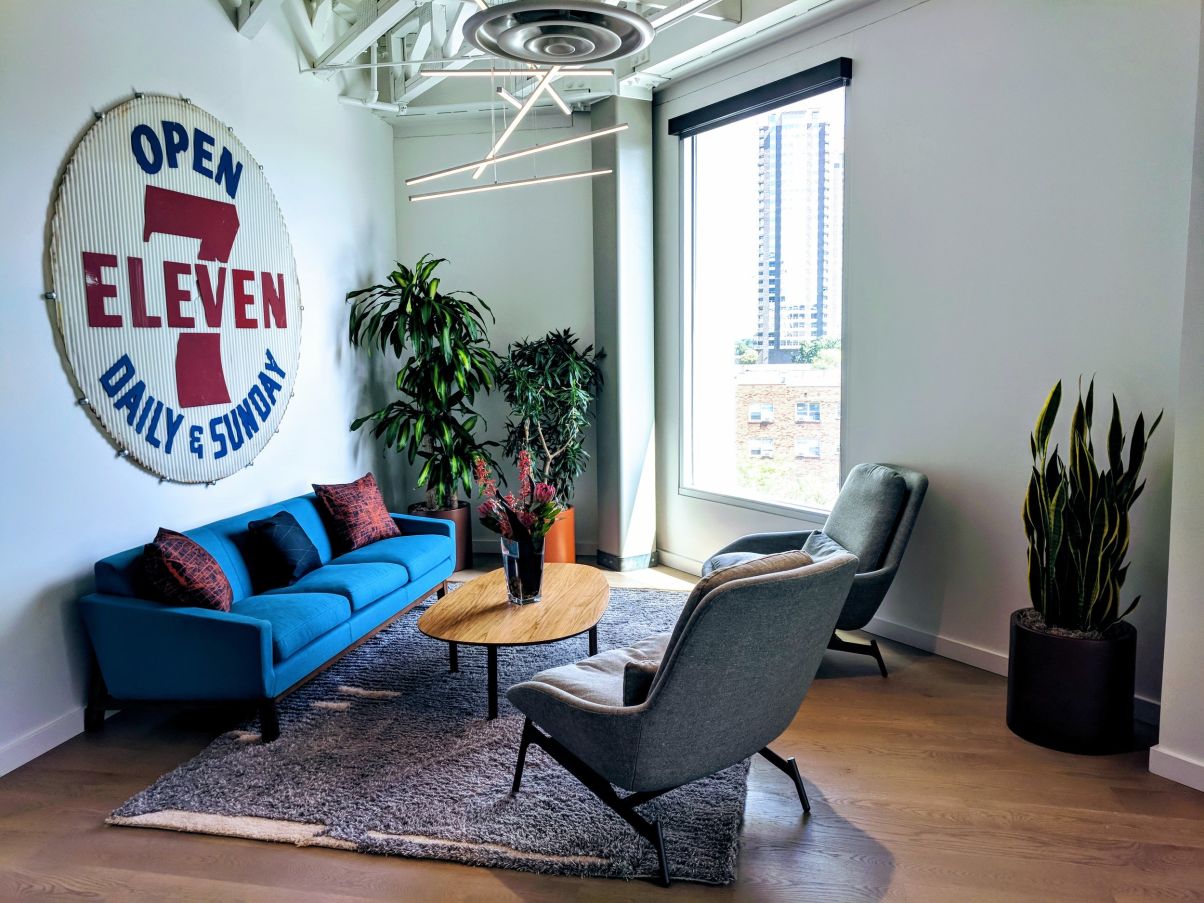 What is one thing that is unforgettable when someone walks through your space?
Our main focus when you walk in is the handmade custom pieces beginning with the front desk, continuing to the cafe, our closet doors, and conference room tables. They are literally a work of talented heart & soul.
How does your space tell your company's story and reflect its brand?
Gershman Partners space directly mirrors who we are: strong, mindful, sustainable, innovative, creative, modern, sleek, and successful. All of the characteristics within Suite 400 showcase a part of each person working here. All of the projects within our portfolio are a direct representation of our name. There are no shortcuts and no loose ends. This is displayed locally and nationally with our modern structure, design, & developments. Each employee has their own office along the Mass Ave and Vermont Street birds-eye-view spots. Most of our walls are glass-enclosed space, including both of our conference rooms. Technology is key --- we 're WiFi-live in the entire building, including our rooftop: the Marietta Terrace, which is just a staircase away!
How does your space engage your employee base?
We blush walking in the door. It 's extremely inviting to walk into such a cool, modern building, and up to our suite it just gets better and better. We have so much going on every day that it 's hard to sit back and enjoy our "new " space (we moved in on May 1, 2017), however when the moment arises, it 's so nice to be able to appreciate the dedication, time, and personalized energy that was put into this work environment for all of us. What a wonderful feeling to love what you do and where you work!