Gainsight's innovative customer-centric technology is driving the future of customer success. The company's Customer Cloud offers a powerful set of solutions focused on customer success, product experience, revenue optimization, customer experience, and customer data, that together enable businesses to put the customer at the center of everything they do. Gainsight is the platform of choice for many leading companies like Box, Adobe, Workday, and more. The company believes the best way to put culture first is by having it be a part of Gainsight's official purpose statement, which is, To be living proof that you can win in business while being human-first. In this sense, "Human-first" means always thinking about people in the decisions you make about business, from treating everyone equally, regardless of their background or position in the company, to placing the needs of employees' families ahead of the company's.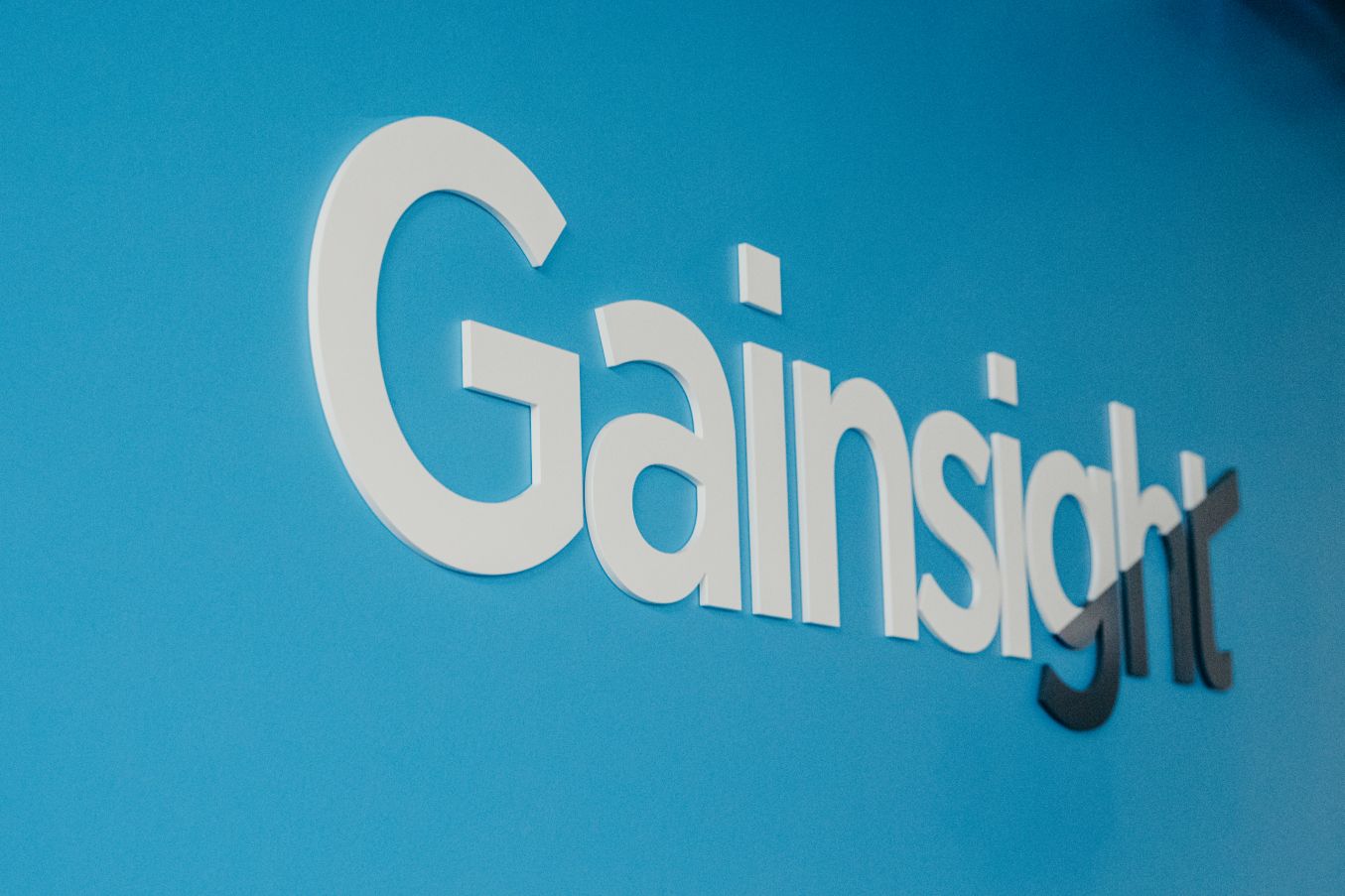 How does this space drive productivity, collaboration, and connectivity?
Gainsight's Phoenix office supplies employees with the resources they need to work in whichever way suits them. Understanding that everyone works differently, we ensure employees have a number of options for their working environment. From standing desks to comfortable couches. We also offer free, healthy and preferred snacks and beverages. Specifically, a Bevy drink station, various non-alcoholic drinks, an assortment of healthy bars and nuts, a weekly catered lunch, Freshly meals, and more. In addition, the large open windows give employees more exposure to natural lighting - which studies have proven to impact productivity. Employees are given many options to collaborate and connect with teammates in the office and with other remote employees. If they need a private meeting room for conference calls, they have quick and easy access to webcams, phones, and TV screens. If they need space to brainstorm ideas, there are multiple boards in the office, inside and outside the meeting rooms.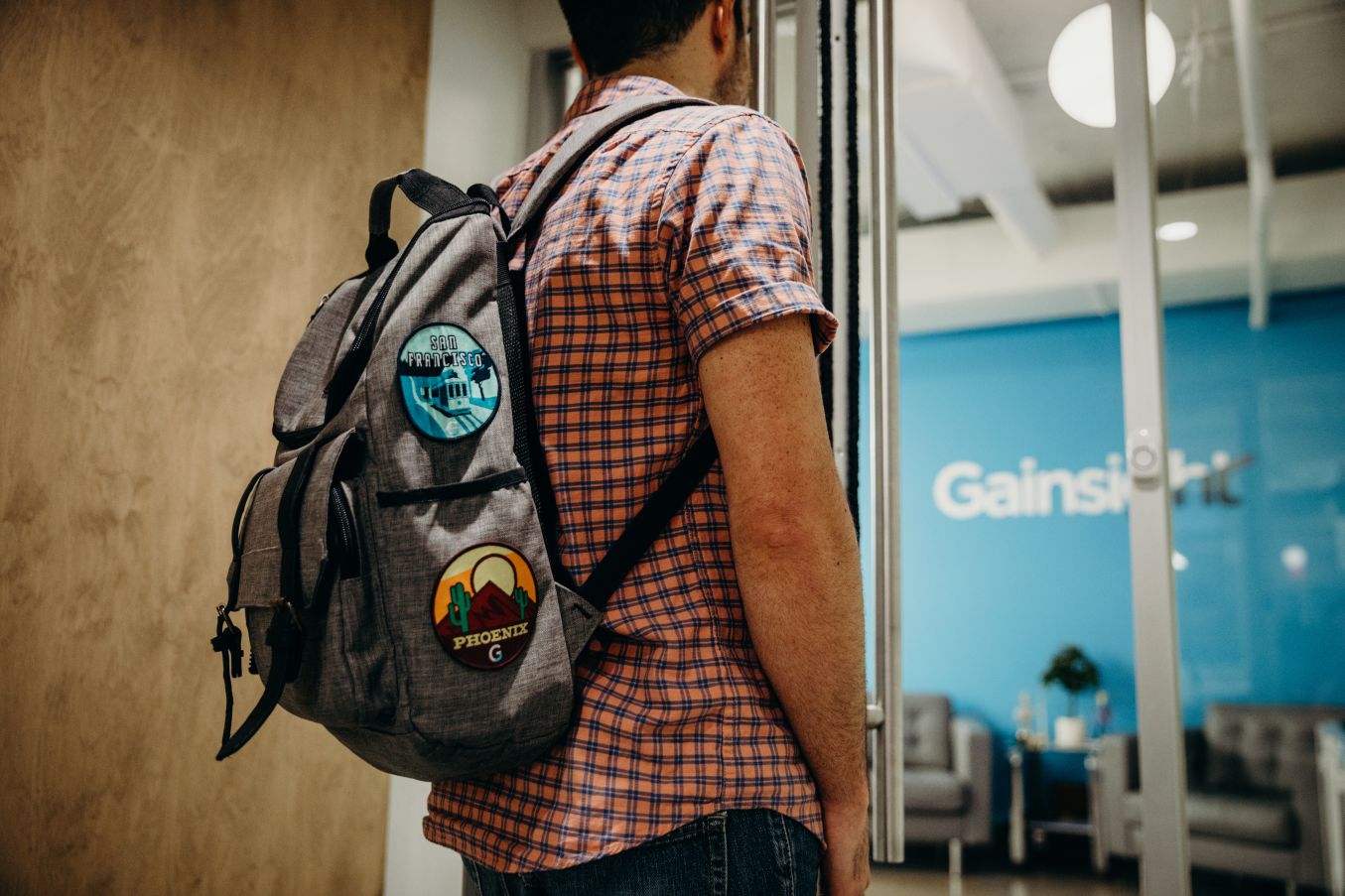 What is one thing that is unforgettable when someone walks through your space?
It is not uncommon for visitors and employees from other Gainsight offices to be impressed and call attention to the level of engagement in the office. The open space lets the visitor see just how engaged employees are - from hearing them openly collaborate on projects, to sitting together at lunch, and much more.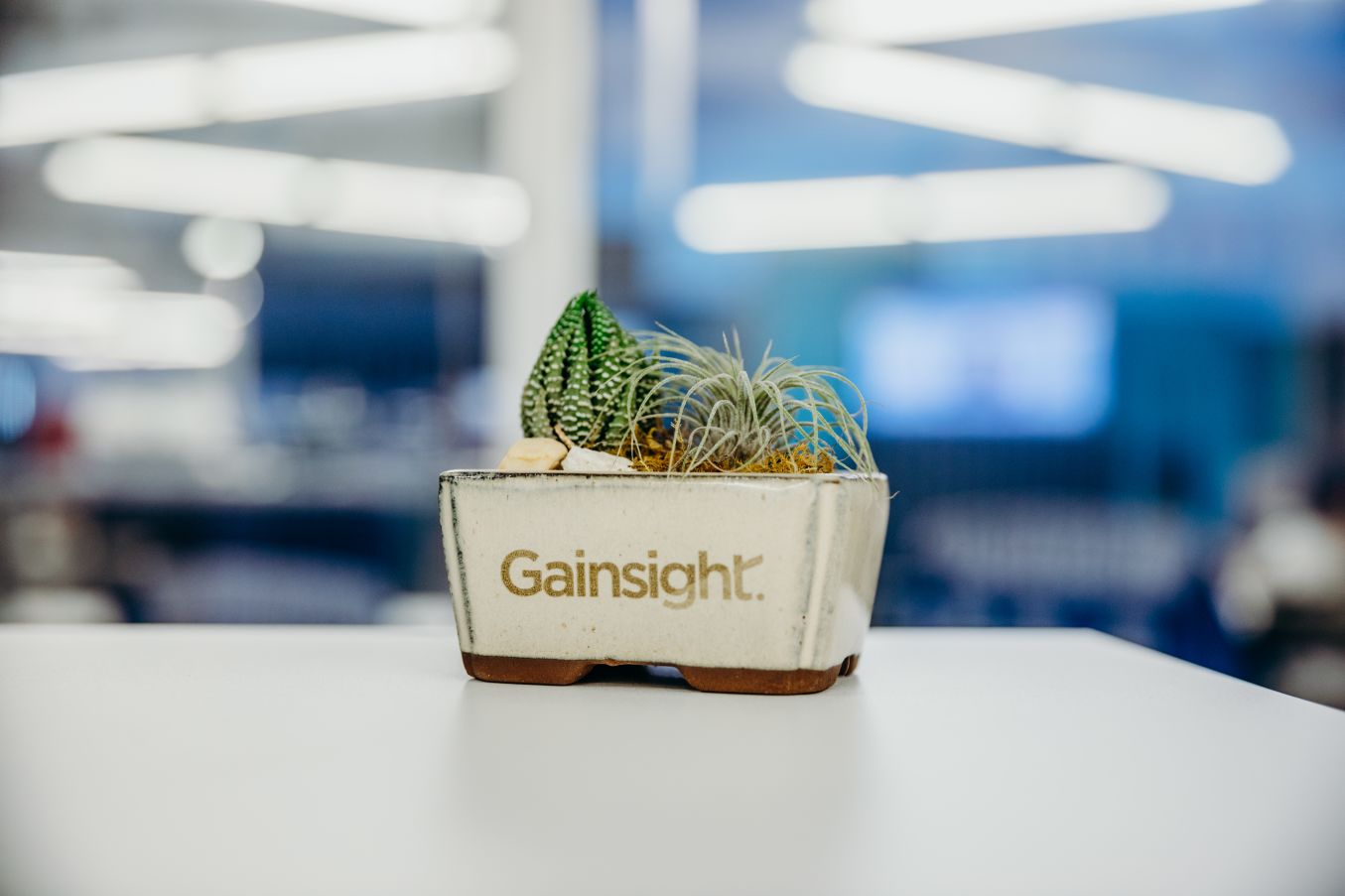 How does your space tell your company's story and reflect its brand?
Gainsight's values are framed on the wall; Golden Rule, Success for All, Childlike joy, Shoshin, and Stay Thirsty. There are also various items around the office that symbolize those values and company culture, such as relevant industry books, chew toys for visiting office dogs, company award trophies and walls painted in company-branded colors.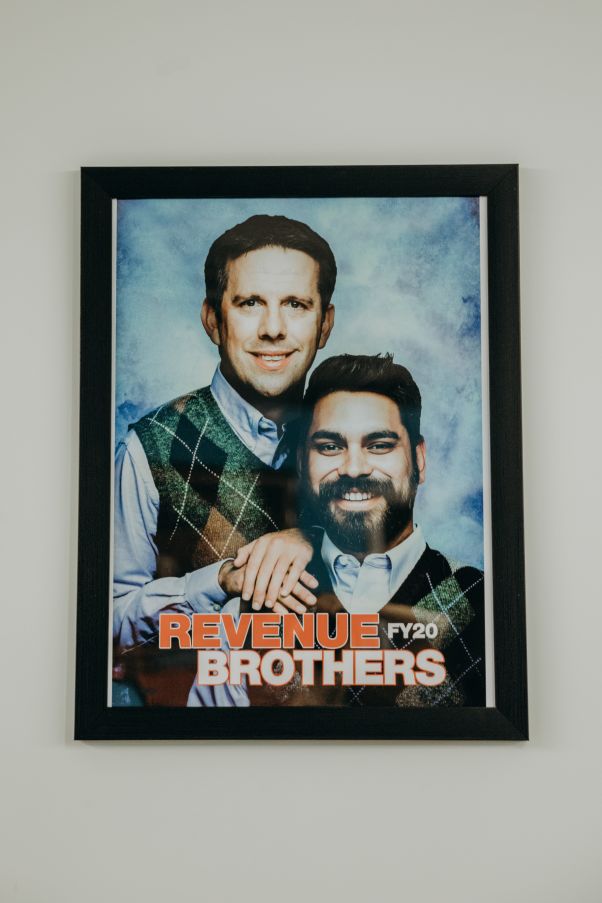 How does your space engage your employee base?
There are many ways in which our space increases employee engagement. The office is a vibrant, animated office space with lots of natural lighting and company branding - a design that has a subtle and implicit effect on productivity and engagement. The office also provides resources to get as much face time as possible, whether that be in-person or through conference call webcam. In addition, weekly catered lunches have prompted employees to sit and eat lunch together in our Huddle area.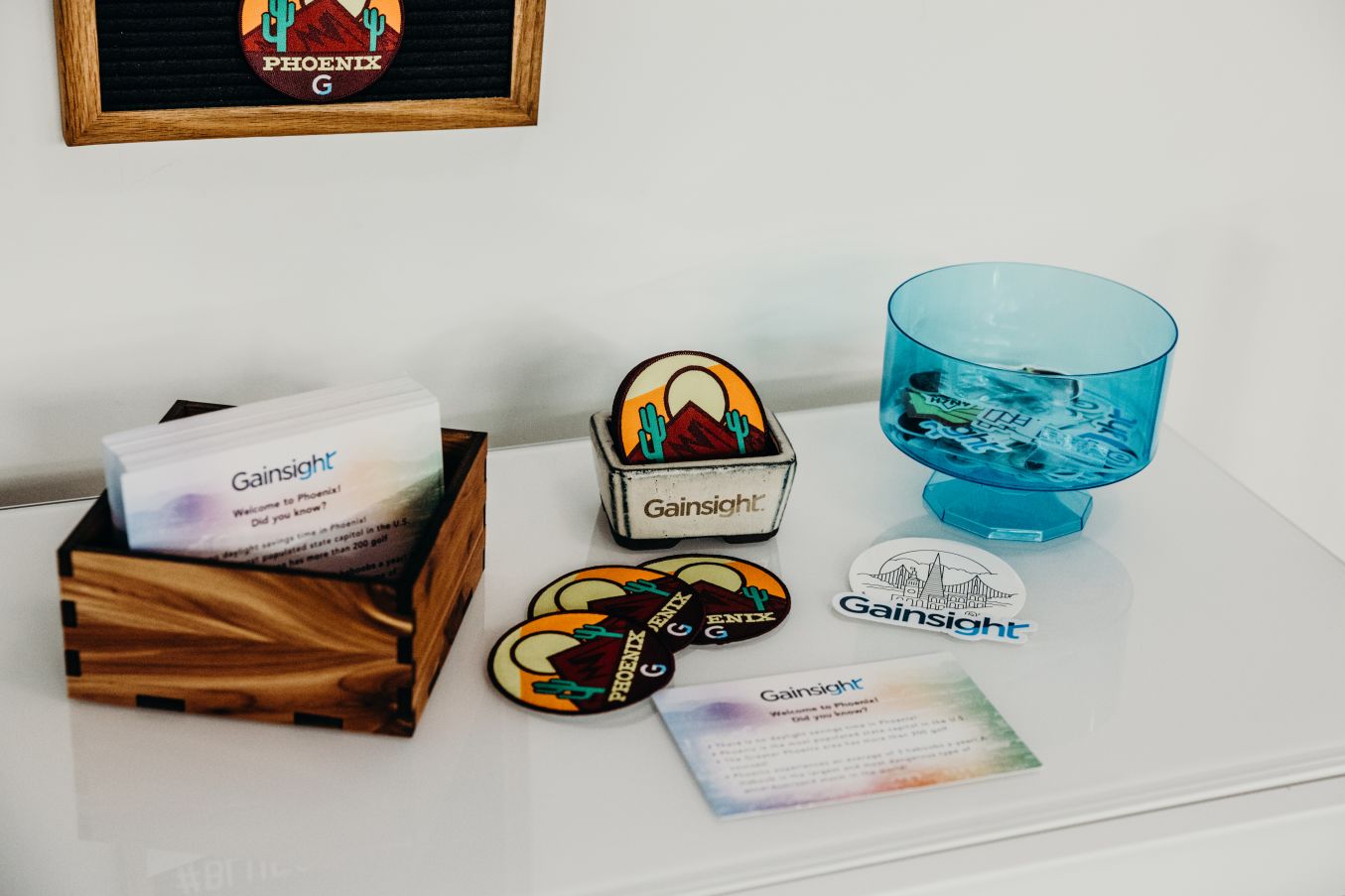 Photo 5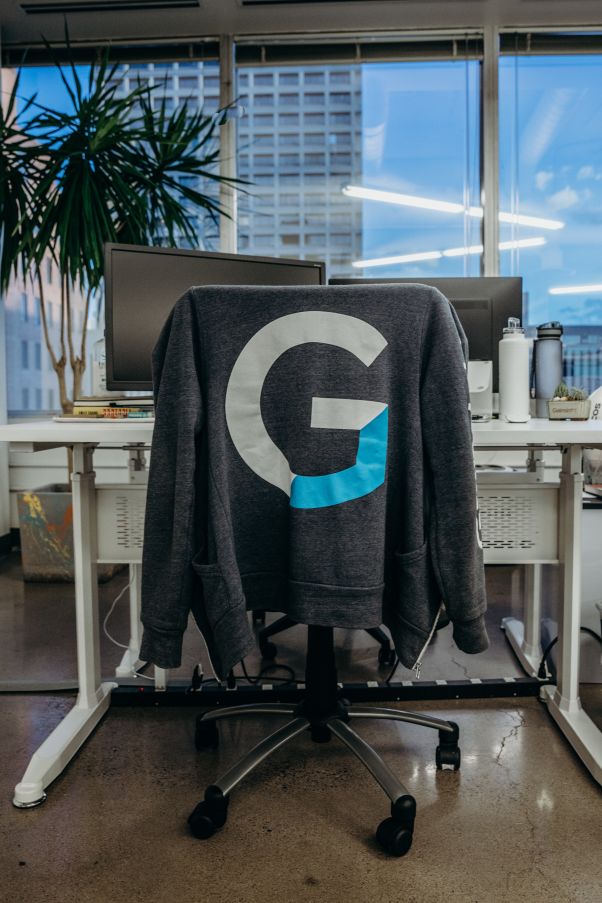 Photo 6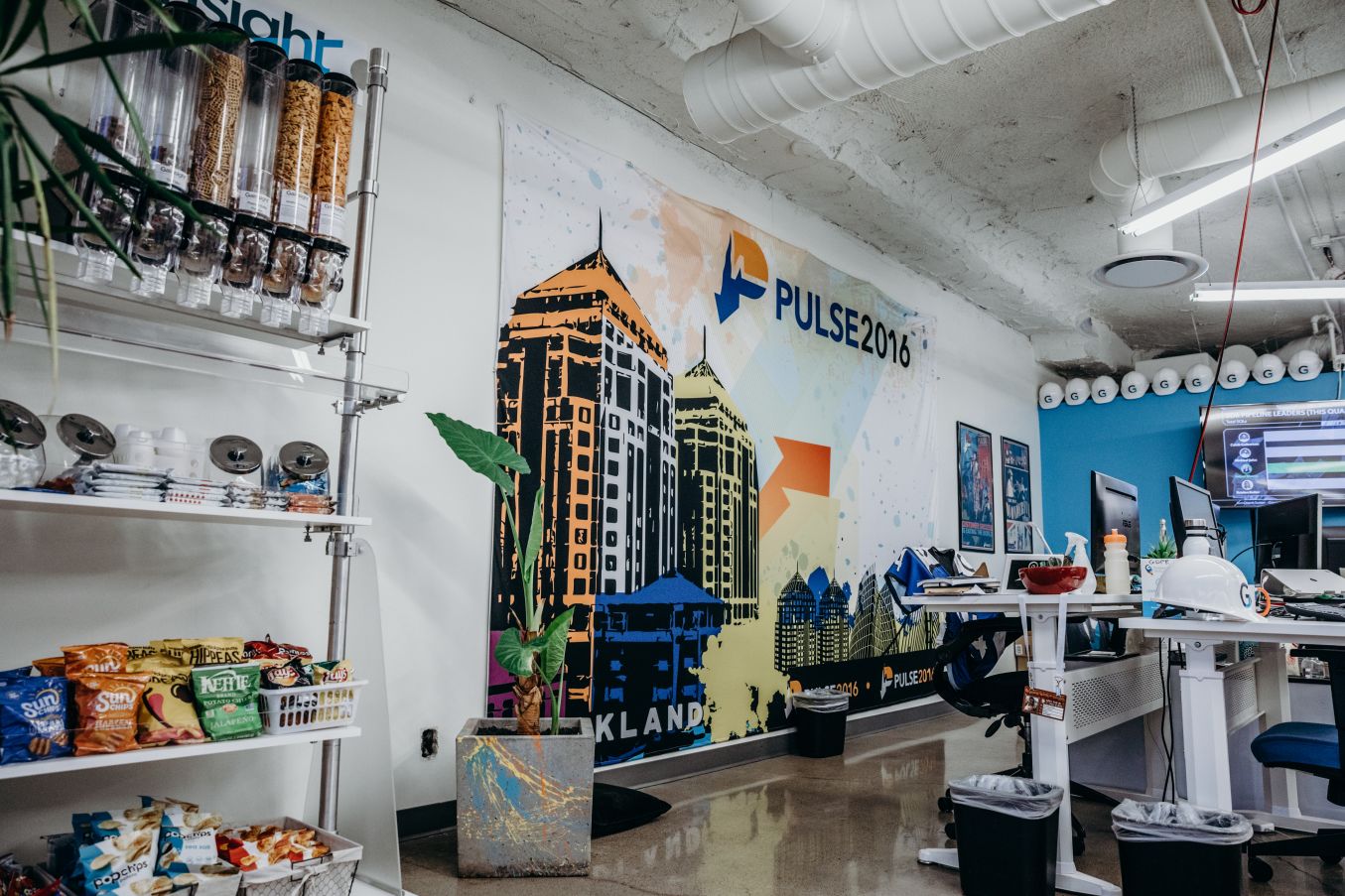 Photo 7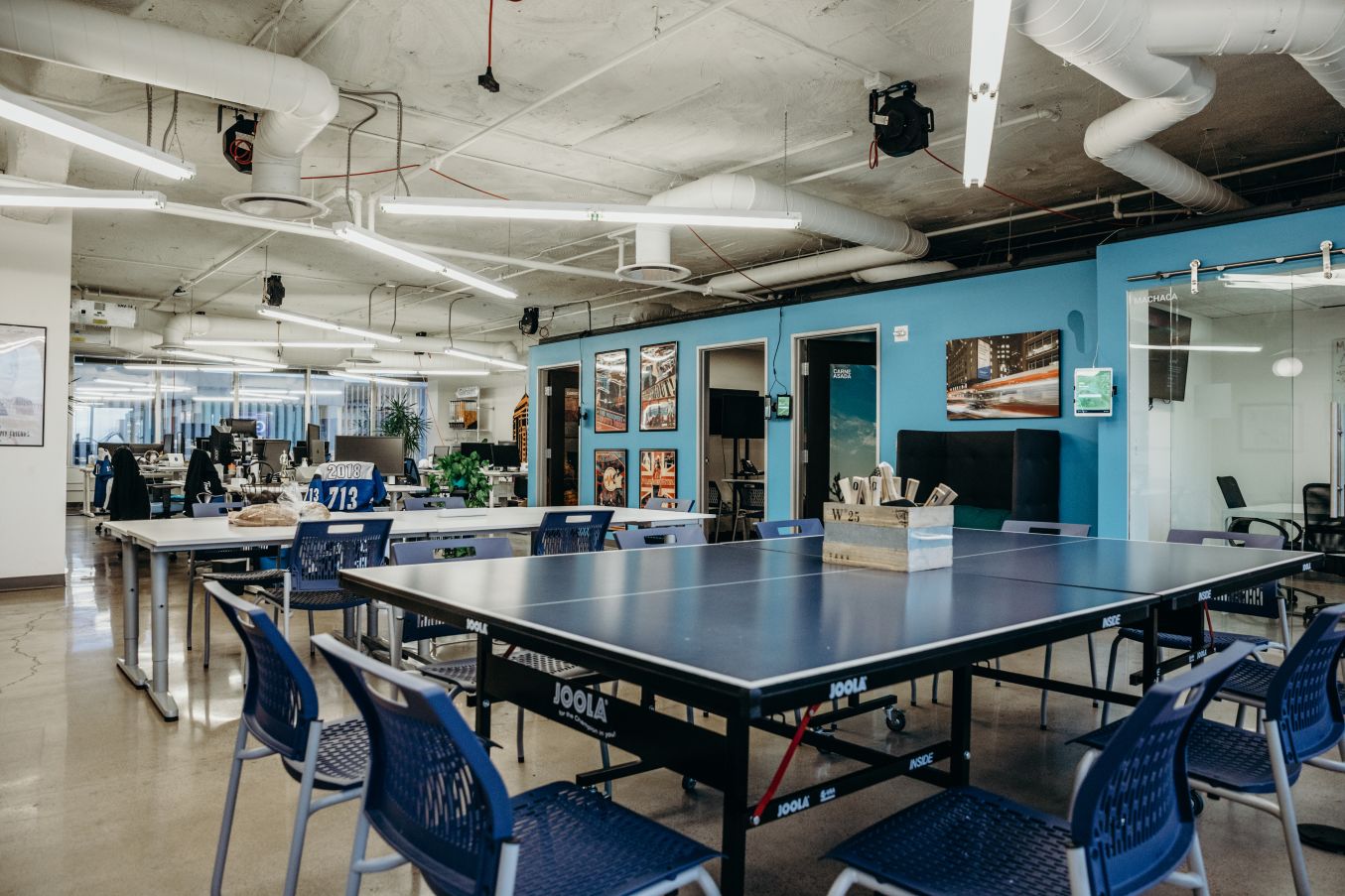 Photo 8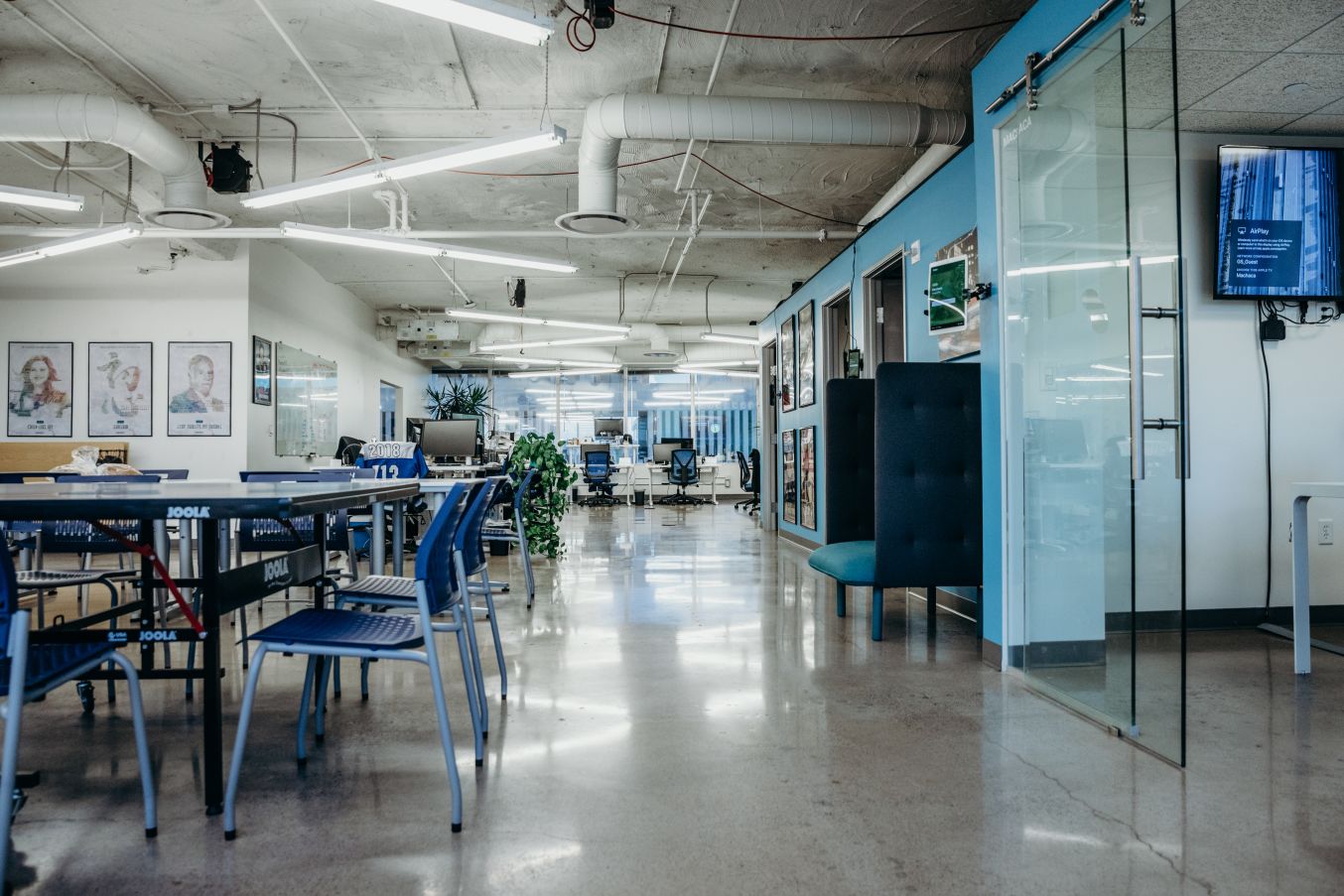 Photo 9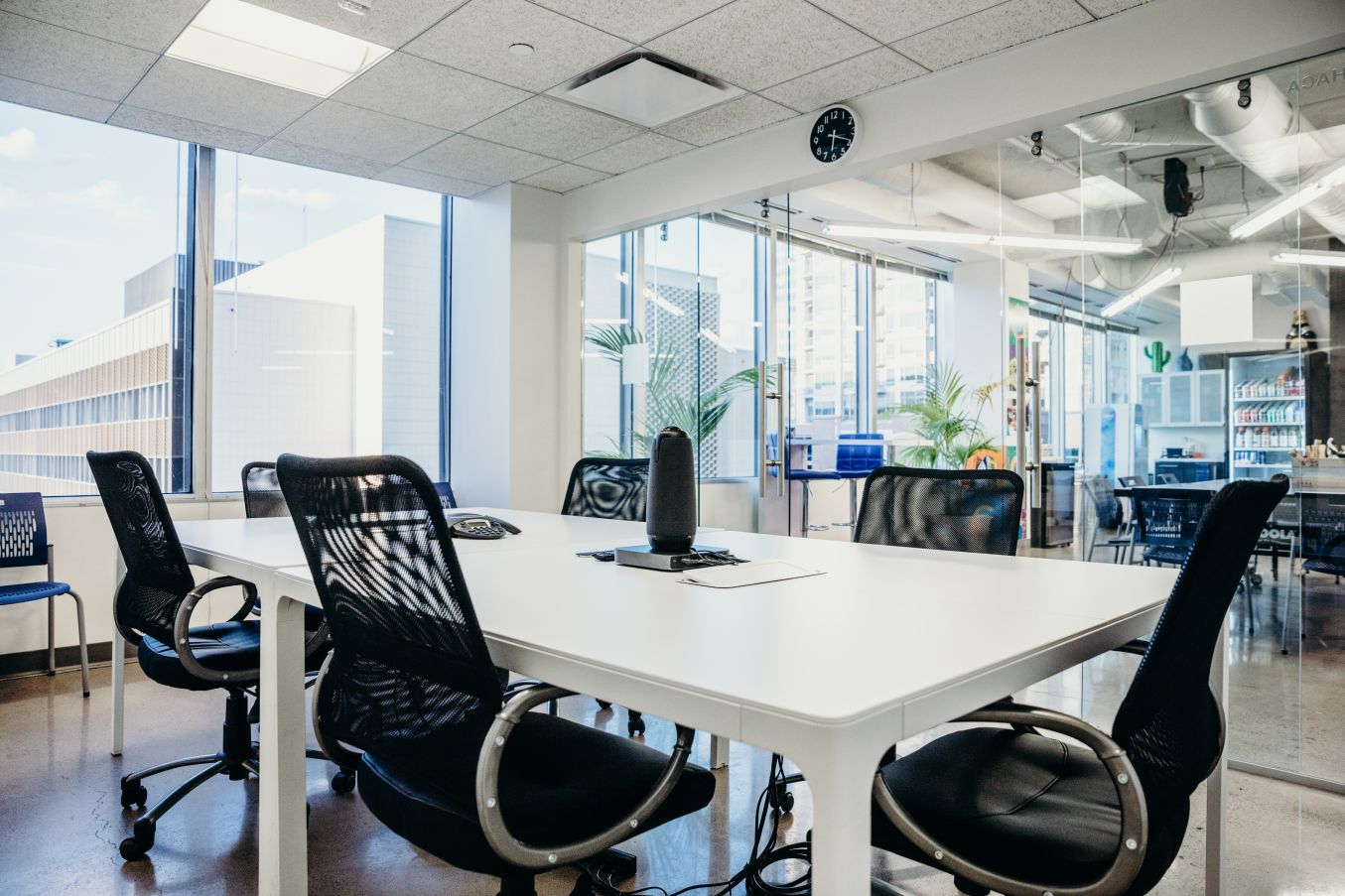 Photo 10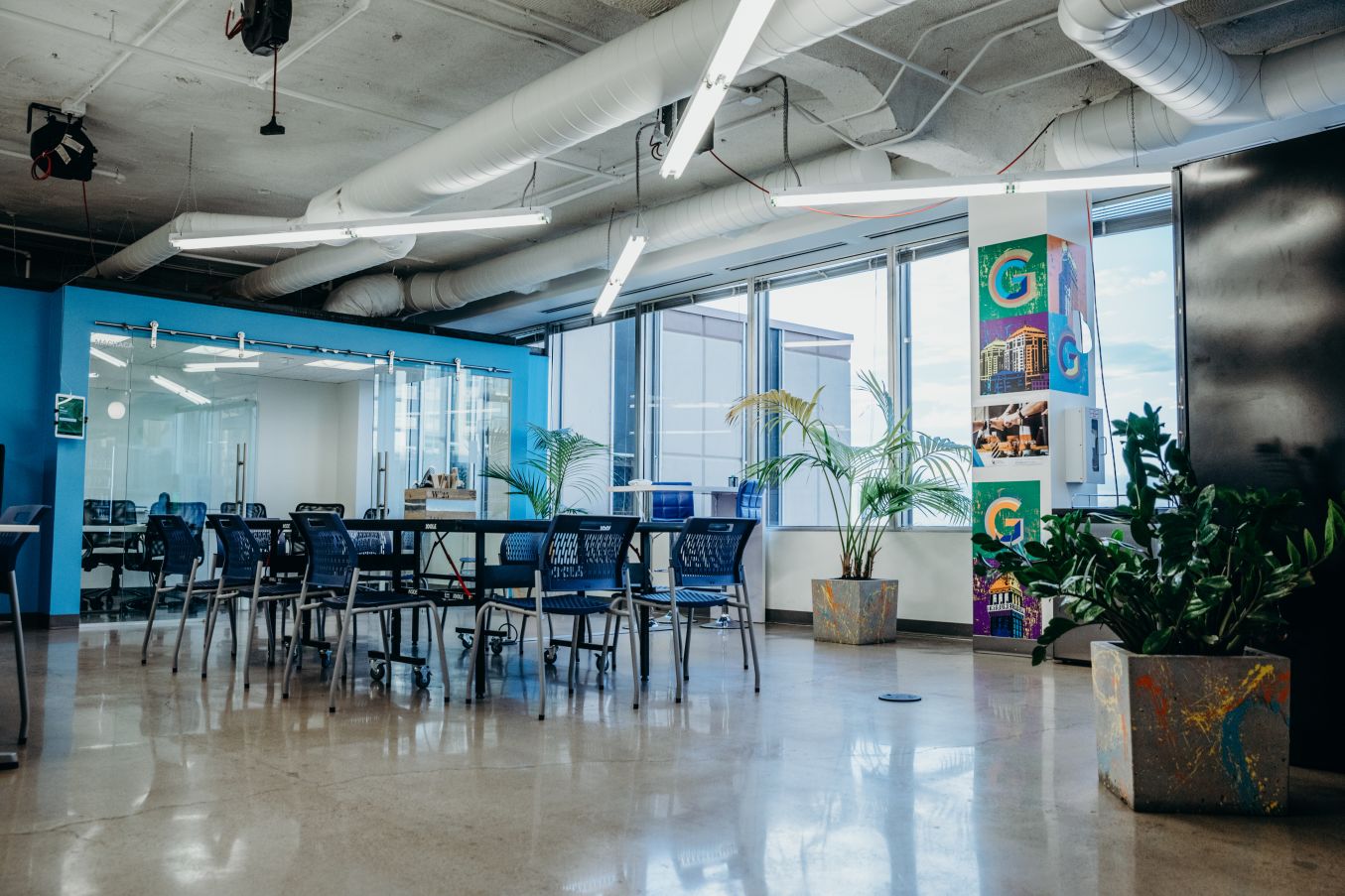 Photo 11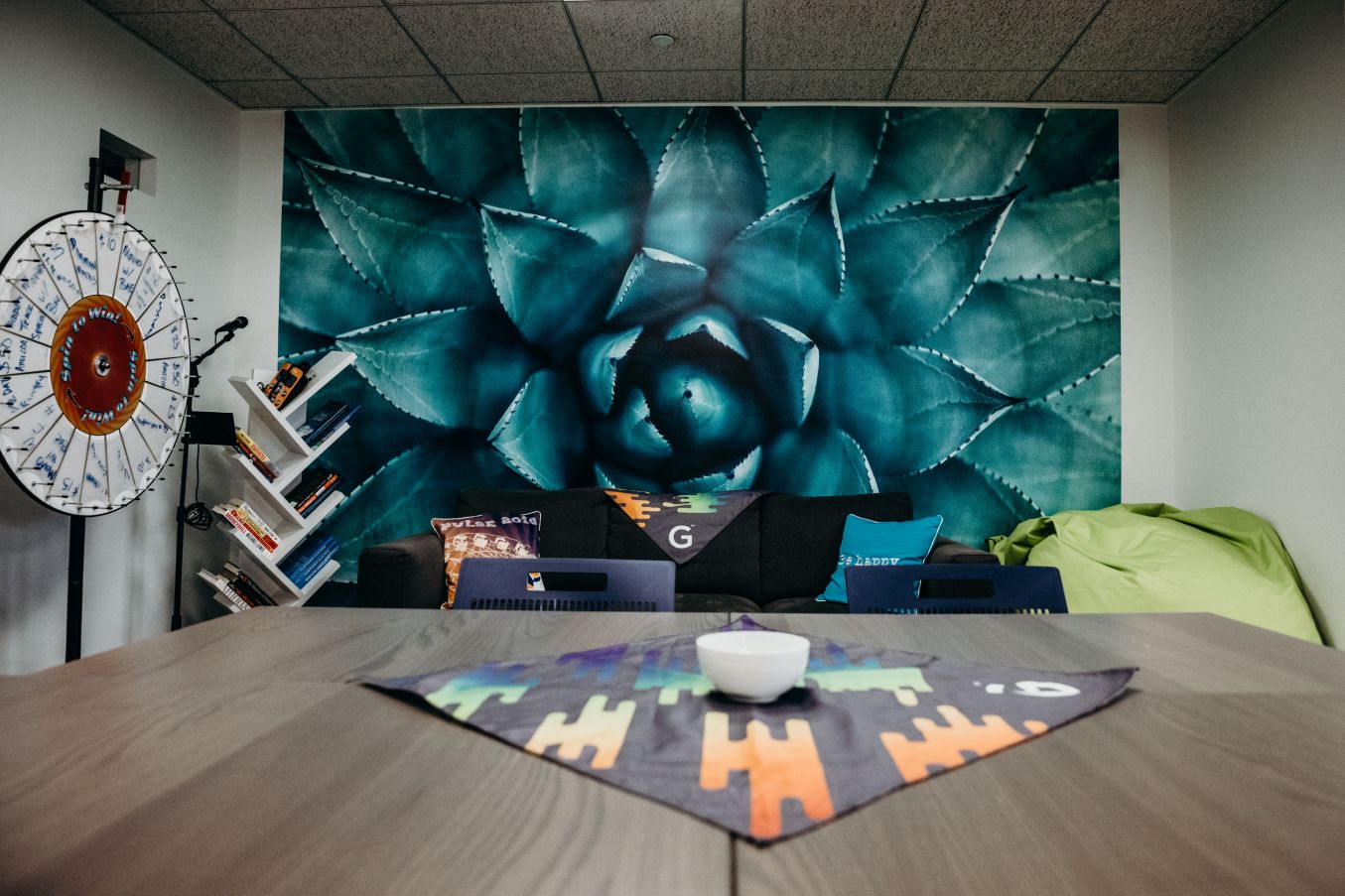 Photo 12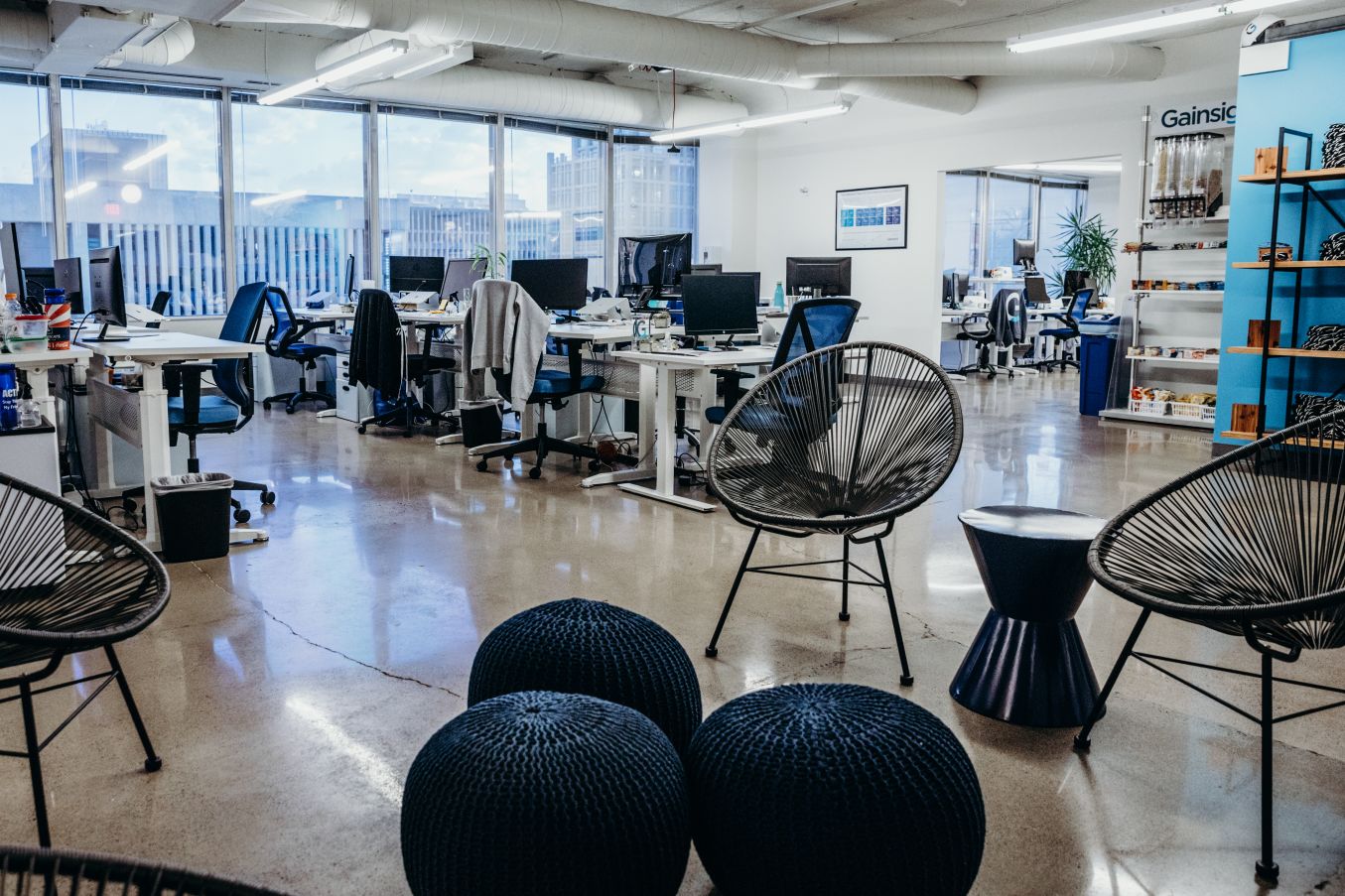 Photo 13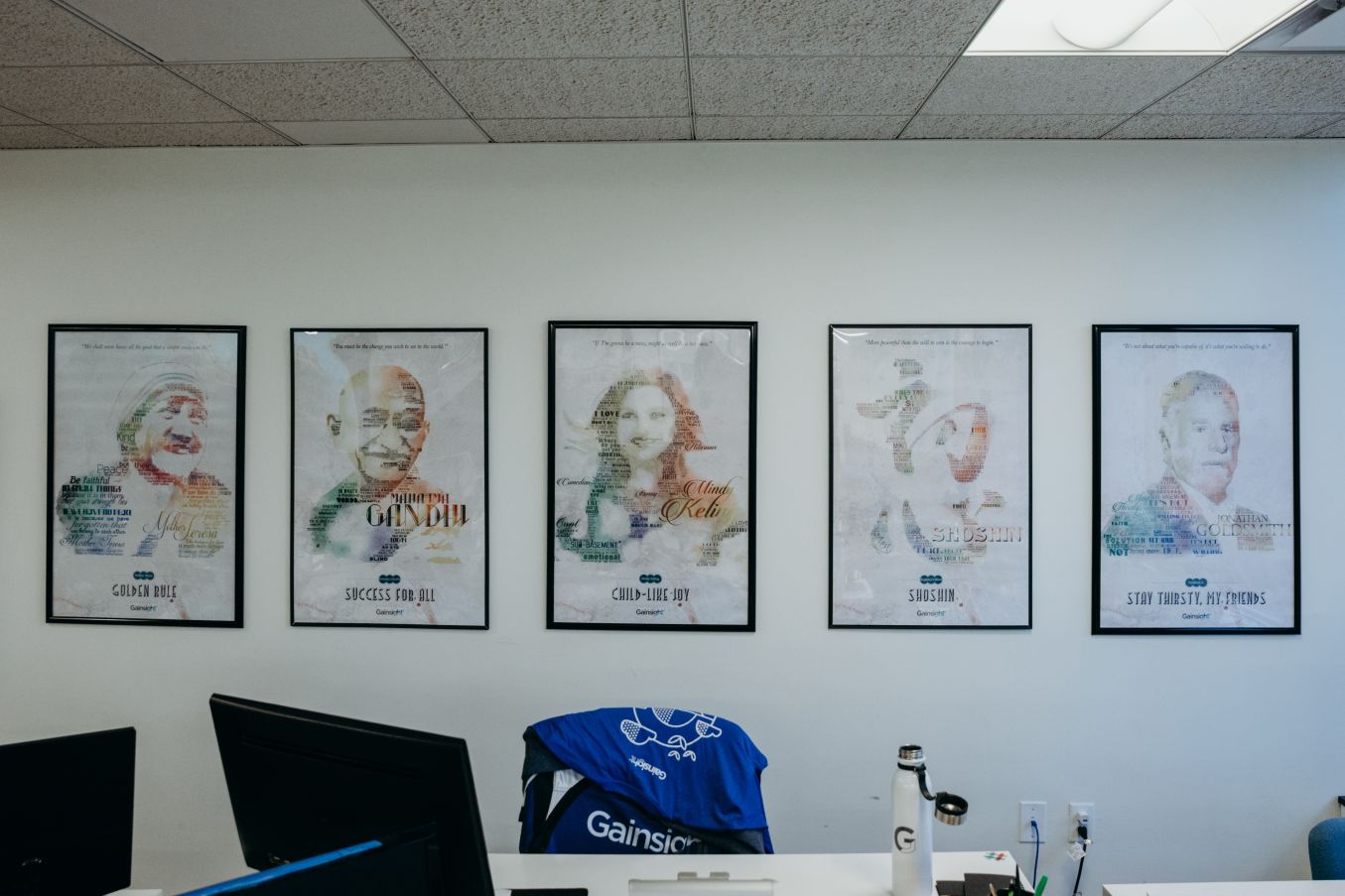 Photo 14