Fusion Alliance delivers holistic solutions fusing together data, digital and technology to redefine customer experiences and move your ideas to execution. That's why businesses across multiple industries have relied on Fusion's expertise and partnership for over 25 years.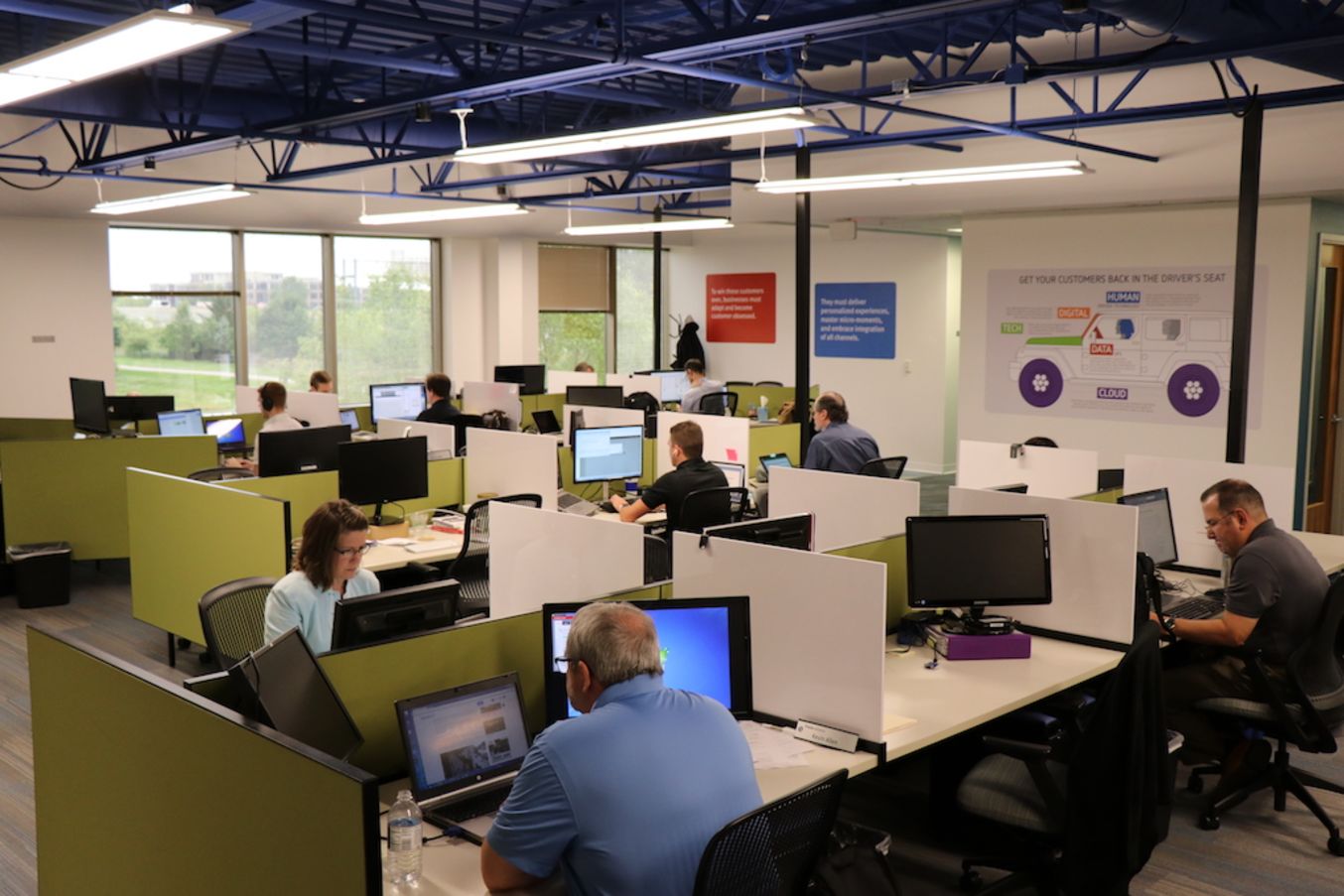 How does this space drive productivity, collaboration, and connectivity?
Our mobile, technical workforce is constantly interacting with other employees and client teams to develop technology innovations that solve business problems. We wanted a modern, functional space that is conducive to this kind of collaboration and activity, and the new office is a perfect match for our needs," says Doug Brown, CEO and co‐founder of Fusion Alliance, a leading IT‐solutions provider in Indianapolis. Brown said most Fusion Alliance consultants spend a majority of their time offsite with clients, so the new location features high‐tech meeting spaces, plenty of extra work areas and quiet huddle rooms where new ideas can take shape between remote and local teams.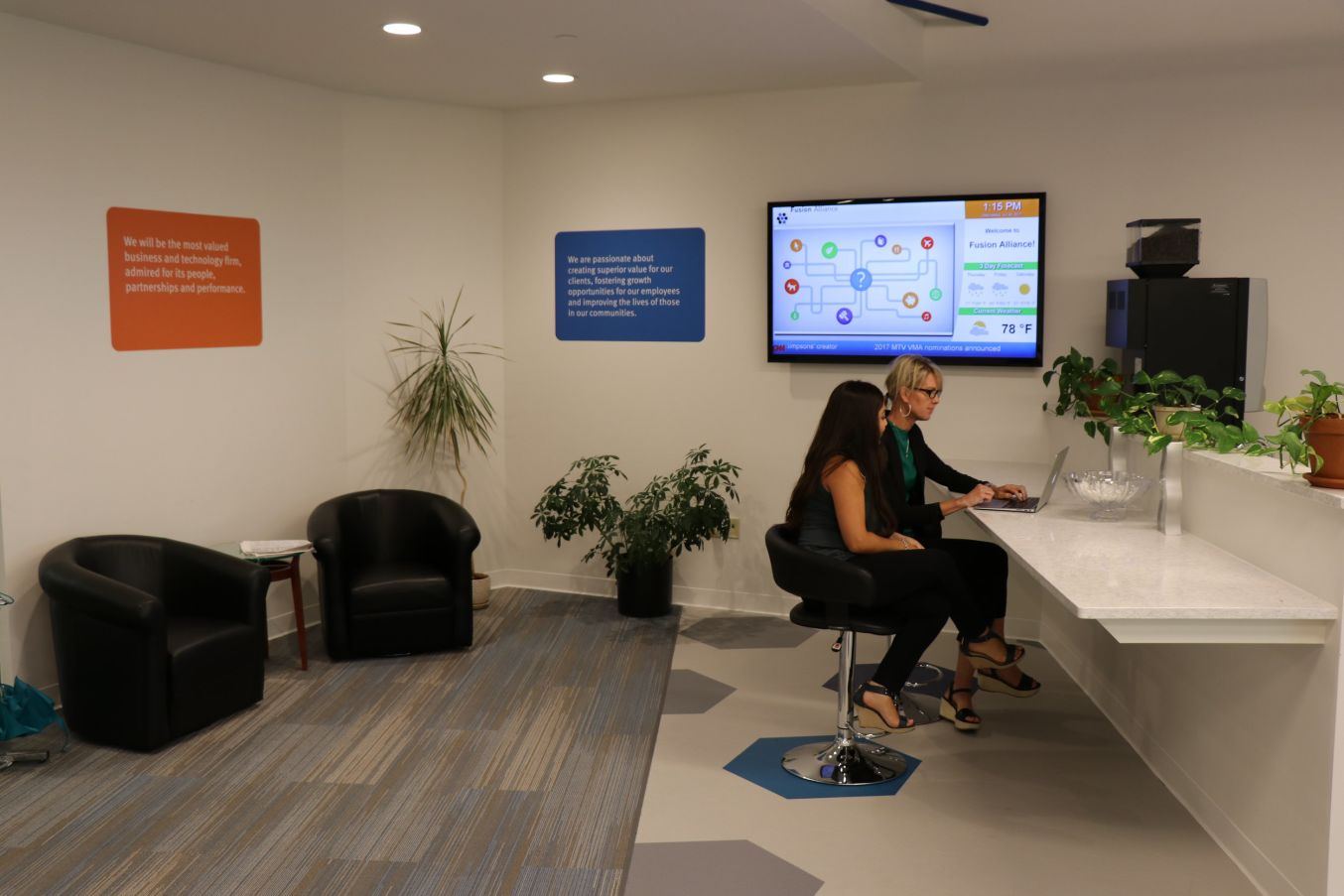 What is one thing that is unforgettable when someone walks through your space?
The space is the illustration of our culture of open communication, collaboration and creativity, while maintaining a balance for privacy and quietness.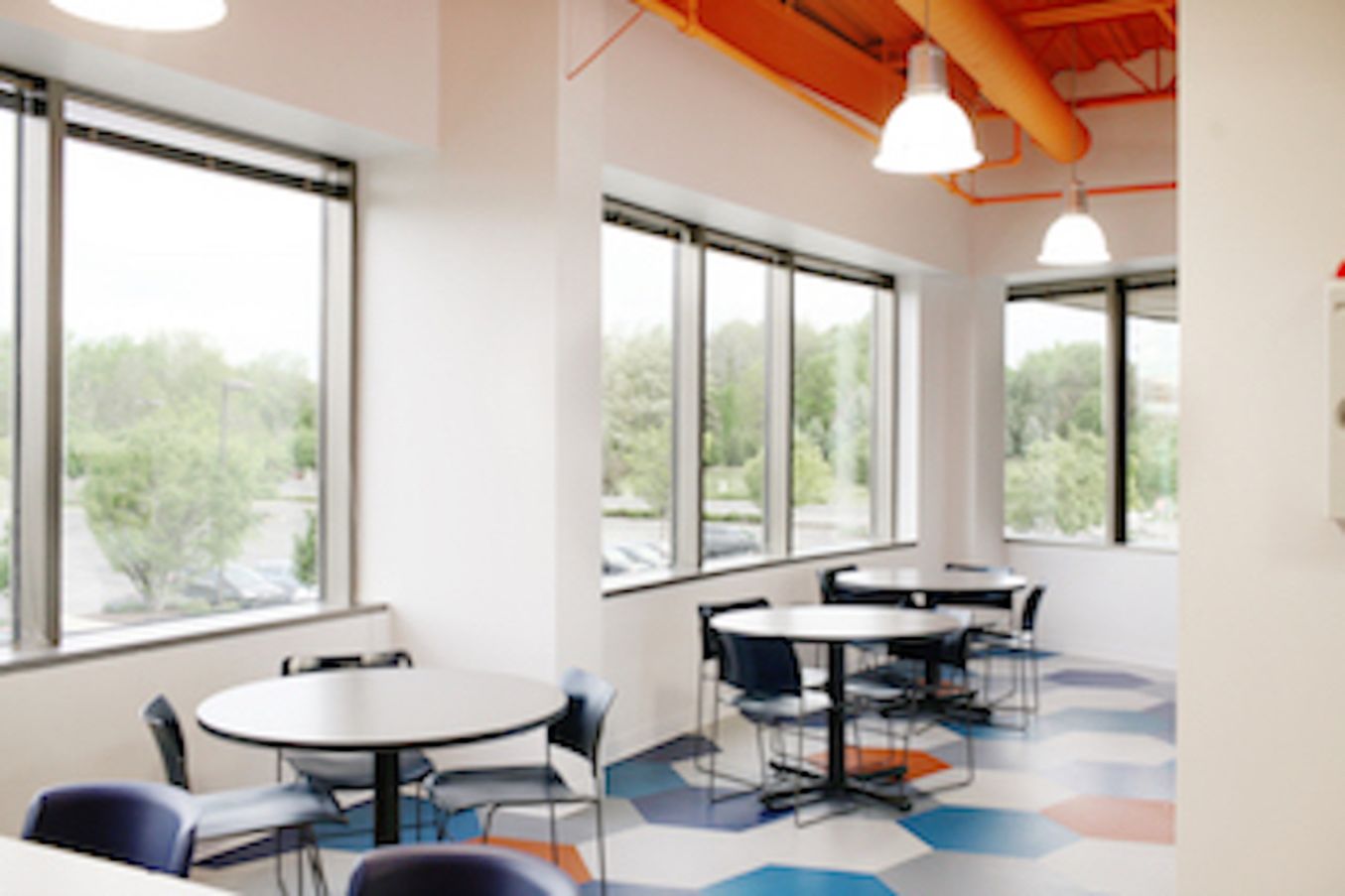 How does your space tell your company's story and reflect its brand?
Wall graphics throughout the office reinforce our core messaging around company 's vision/mission/value/employer brand statement/our promise to our customers/our customer obsession/client success stories.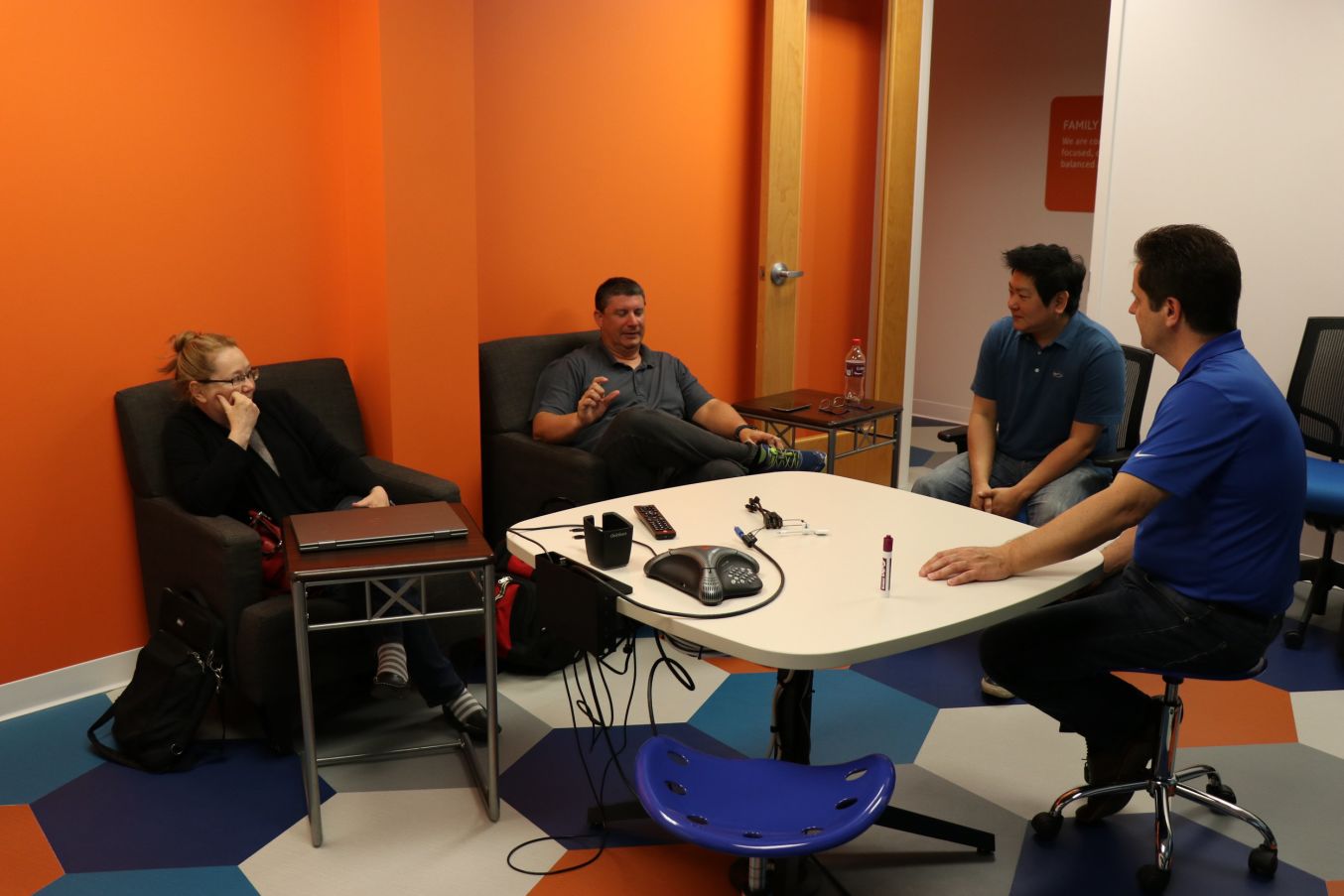 How does your space engage your employee base?
Fusion was named among the Best Places to Work in Indiana for eight years and among the top midsize companies in Central Indiana's Top Workplaces for nine years, and that's part of why we chose this site. We strive to create a positive environment where we can all enjoy our jobs and each other. If we can make our employees lives easier, they, in turn, can better help our clients do great things for their own customers.