Freedom Healthworks is powering the rise of membership medicine by empowering independent physicians and connecting them to patients in need of real health care.
How does this space drive productivity, collaboration, and connectivity?
The hybrid open and private work space concept allows the free flow of information between employees. We have multipurpose rooms that double as meeting space, quiet space, and studios. A core value of transparency is shown through the glass forefronts on executive offices and meeting rooms. Our reception area high table doubles as a healthy stand up desk. Our desk are able to be switched around to accommodate work groups.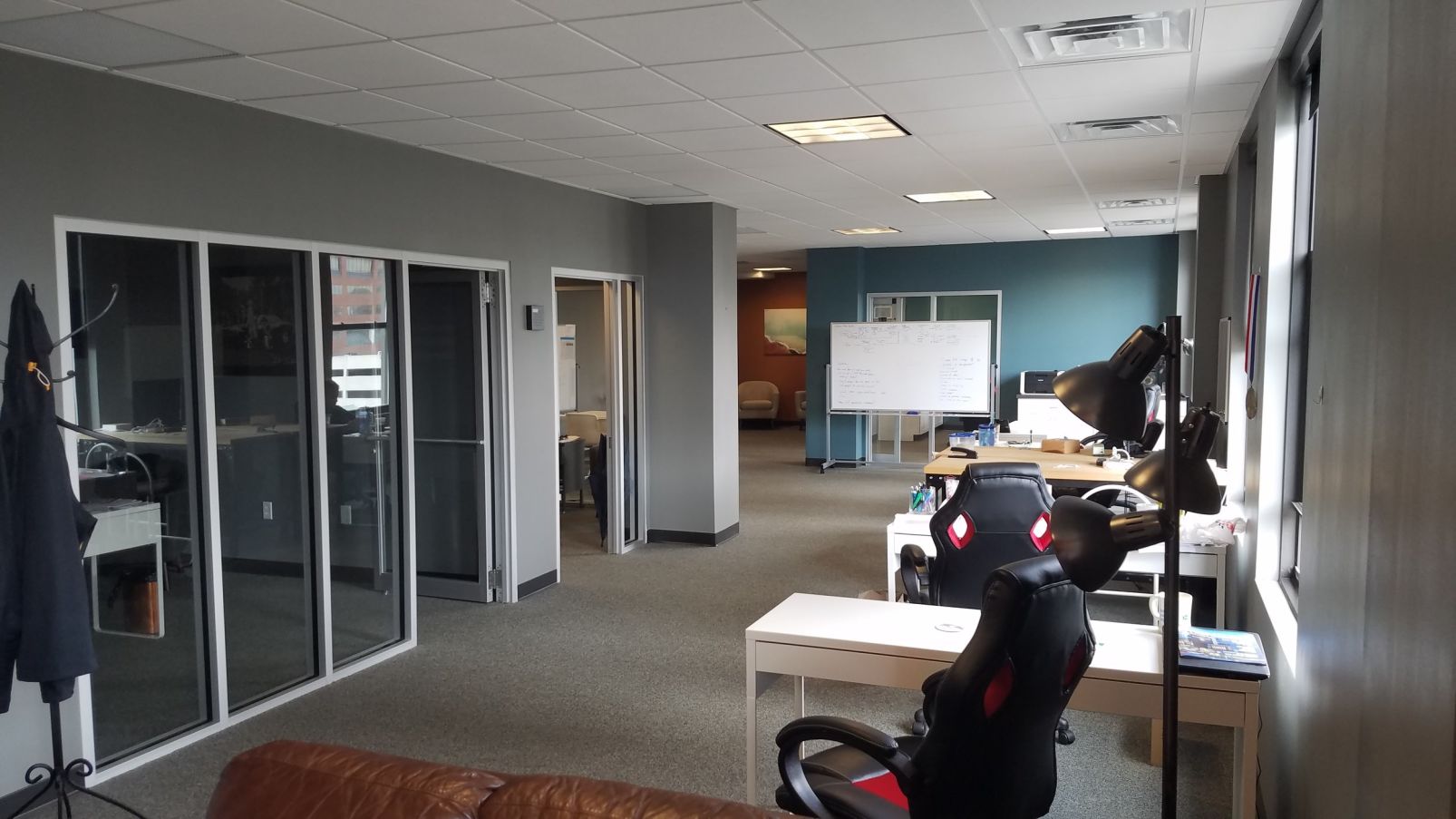 What is one thing that is unforgettable when someone walks through your space?
The amount of natural lighting coming through the wall of windows highlighting our 8th floor view of city market and the city county building.
How does your space tell your company's story and reflect its brand?
The space reflects our story by blending classical elements with the new. Healthcare is a very established and conservative industry. We have traditional elements of an office that our clients see and that provides structure and warmth. We also like to push the envelope with clients by introducing them to new business and care models. This is reflected by the amount of glass and aluminum used in the office as well as the "fast " desk chairs we use. Our brand is about lighting the spark of change and introducing transparency into medicine. These elements permeate throughout the space.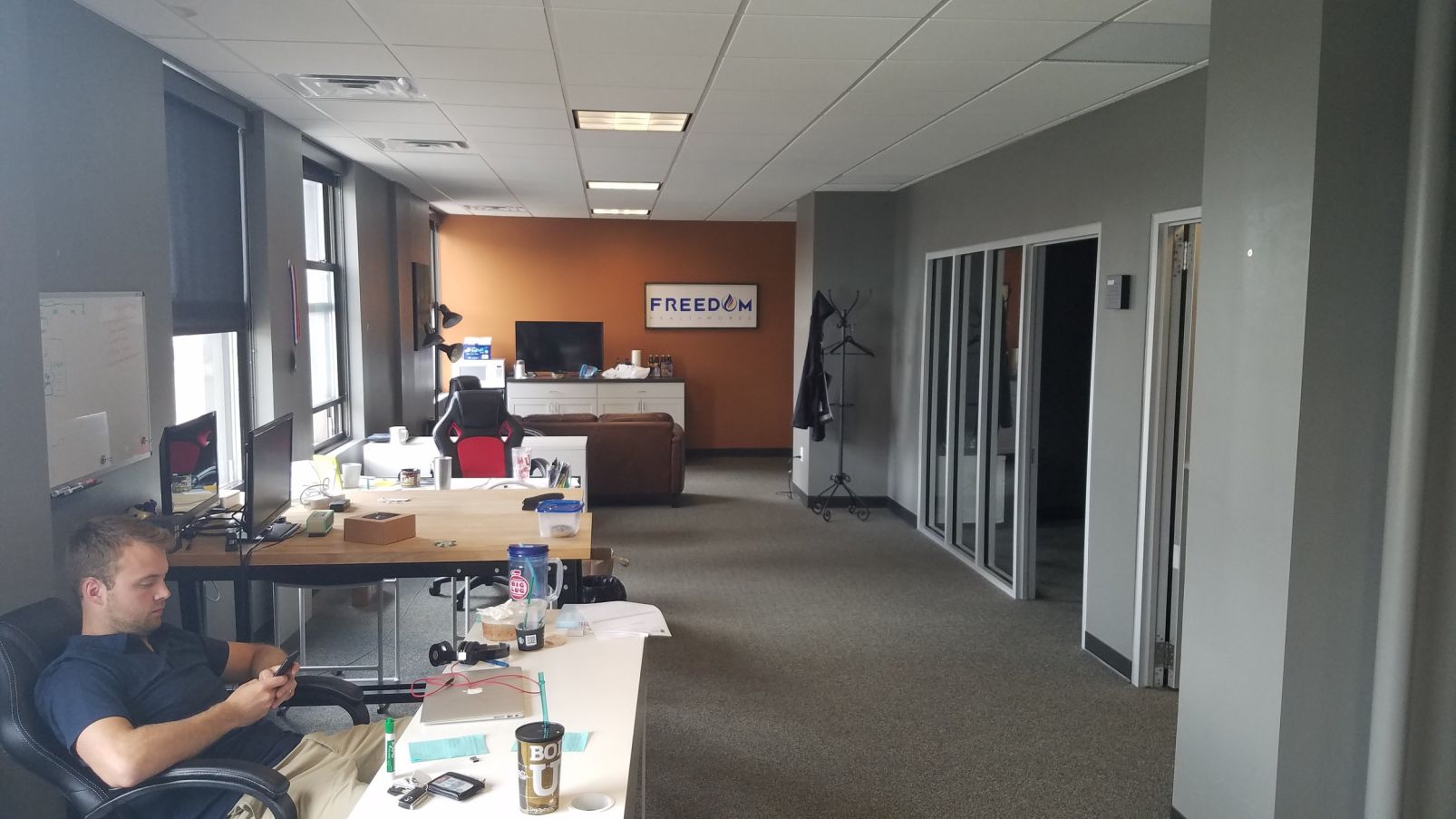 How does your space engage your employee base?
We push to drive results through teamwork and working together. Our exec level offices are extra breakout space for everyone. We are flexible and adaptable in the setup and arrangement which helps small teams work together since we all have a handle in a myriad number of business functions. It is a small space but we are able to have private space to rest, relax, or get some quiet time to recharge.