Fizziology is the leading global audience insights firm in media and entertainment, serving studios, networks, production companies, talent and brands. Through proprietary social media data and applications, they uncover audience trends and insights so their clients can make better, faster decisions.
How does this space drive productivity, collaboration, and connectivity?
Our staff collaborates on each client and project separately, sometimes changing teams multiple times in a day. While our space has enough workstations (a sit/stand desk, adjustable chairs and monitors), our seating is not assigned. Each person has a file cabinet of their own, and they move around to the work station that best suits them for the moment. There are several different types of spaces to collaborate- at their desks, in our living room/brainstorm area, our screening room or the open banquette seating space. And being inside of a larger coworking facility at The Hatch, our staff also has the opportunity to work around new people to gather new energy, or find a quiet place to work alone away from the team.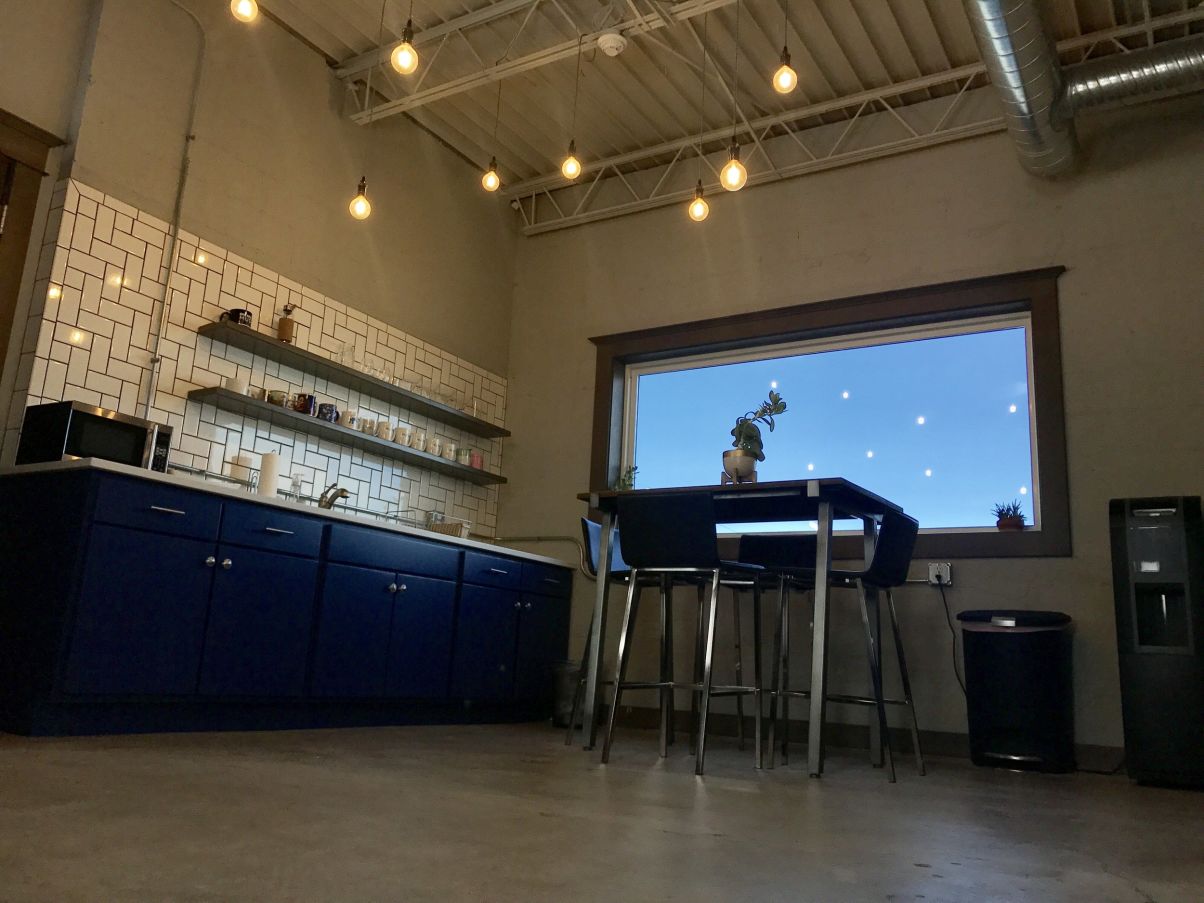 What is one thing that is unforgettable when someone walks through your space?
From our lighting, to use of natural light, to non-traditional office furniture, to colors and textures, we're functional and comfortable at the same time. This is a nice parallel to the way Fizziology operates. With clients in multiple time zones and often a non-traditional schedule, our team's work is high pressure and often requires long hours. We try to balance that out with unique benefits, a great company culture and a comfortable environment. Our office has various options for seating- from cozy to more formal, sitting, leaning and standing. And the access to the amenities in the rest of the building- including a creative studio and cafe with local offerings as well as phone booths, well-lit and well-designed work spaces- offers a unique benefit as well.
How does your space tell your company's story and reflect its brand?
We have a strong brand that is directly tied to our work in the entertainment business. As we provide social media insights and analytics to movie studios, our conference room is called the "Screening Room" and doubles as our gathering place to view trailers and advanced screenings. We encourage our team to share the funniest social posts they find, with the best ones being printed in gold foil, framed and hung on our "Fizz Fav" wall of fame. And with offices in 3 of the 4 U.S. time zones, we have clocks in our meeting space. But more than just to tell time, the clocks are all reflective of either our Fizziology office locations (LA, Nashville, Louisville) or places where we do a lot of business (NYC, London).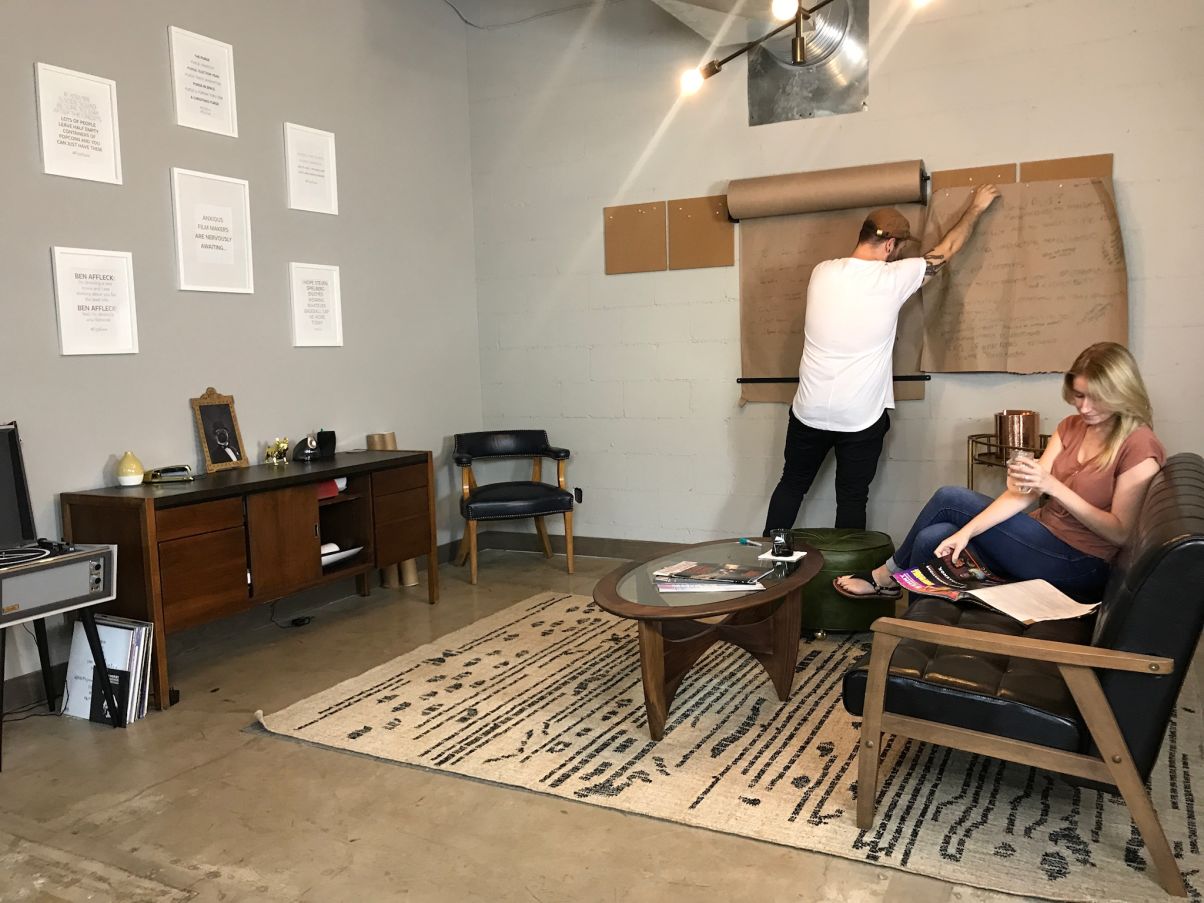 How does your space engage your employee base?
We are built on a culture of accountability and individuality, and we encourage our team to construct their work days based on this approach. Some days they need to sit with a group at a desk with a monitor, other days they may want to sit at the cafe counter around other non-coworkers for a more "coffee shop" vibe. As long as they're getting their work done well and on time, we want them to work in the environment that is best for them at any given moment. If that means they need to pop down to the studio to record a podcast or experiment with the building 's photography equipment for an hour, we encourage that.