Founded in 1968, FinishMaster has grown to be the national leader in the automotive aftermarket. FinishMaster 's vision is to be the leader in creating value in the automotive and industrial paint refinishing industry by distributing products, services and technology that are recognized by our customers as key factors in their success.Our commitment is to continually earn our customers; loyalty through exceptional service provided by dedicated employees who are rewarded for their personal and professional growth.Our final measure of this achievement will be the selection, by our customers, of FinishMaster as their preferred supplier.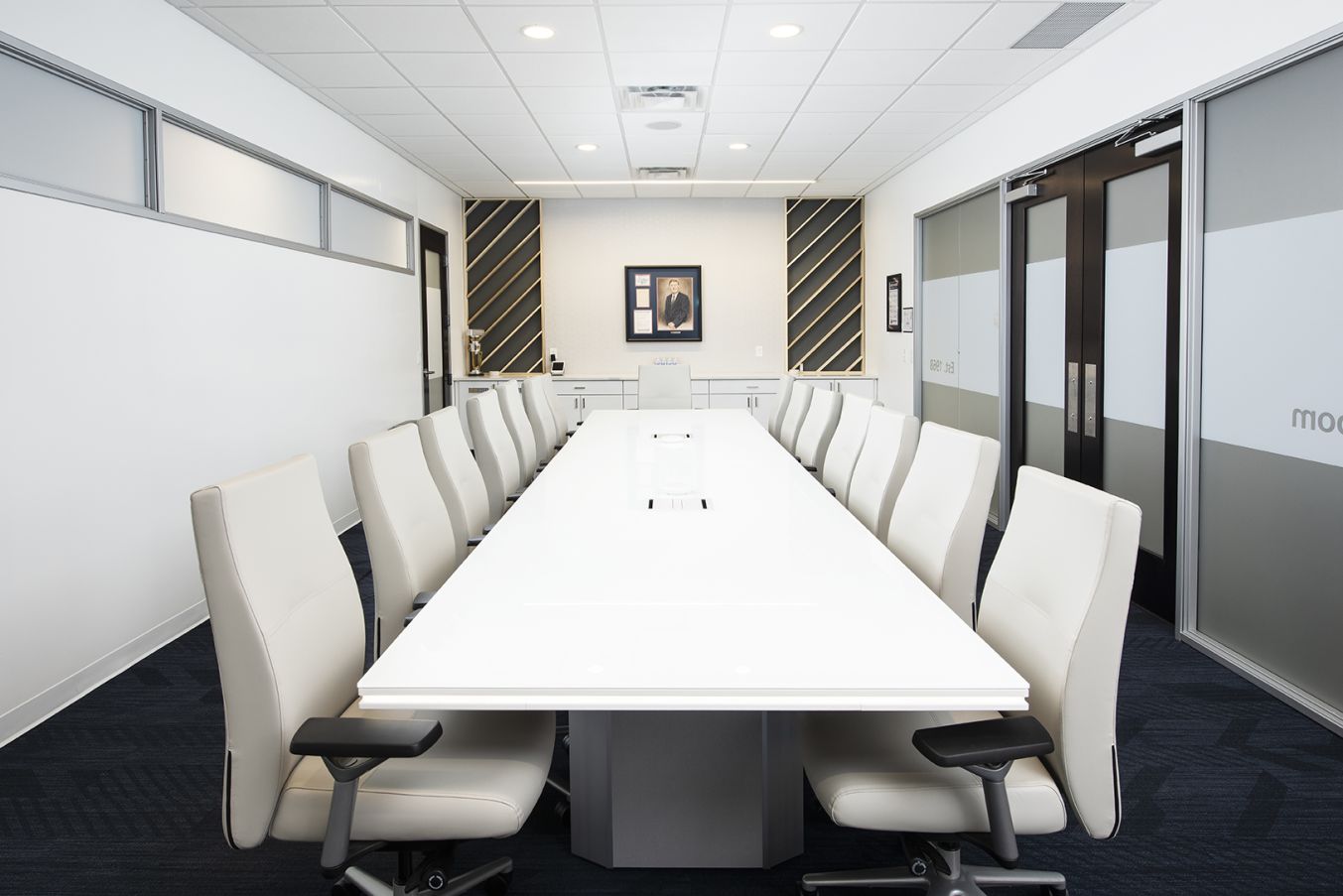 How does this space drive productivity, collaboration, and connectivity?
The newly designed space allows collaboration amongst our entire team – allowing relationships to form in a more organic way than before.
What is one thing that is unforgettable when someone walks through your space?
The entire FinishMaster home office is overall an open concept environment. Because there is no distinct division or closed off rooms for each department, this allows the entire team to walk freely through any open area. Thus encouraging team members to chat and mingle with those who are not in their department and connect where they were not able to in the previous suite layout.
How does your space tell your company's story and reflect its brand?
All that walk off the elevators into the Elevator foyer and Reception are impressed by our FM branded sign and functional garage door. They are a fantastic first impression for all guests and team members who walk into our space.
How does your space engage your employee base?
The space is reflective of the FinishMaster brand in its simple, classic design. Pops of color and unique design elements give the space dimension. The combination of classic design with eye catching elements is similar to the experience we try to create with our customers and partners. We promise consistency and reliability while working to infuse unique service elements and ideas to help grow the business.