We work for and with clients to provide comprehensive accounting services with dedication, enthusiasm and effective communication in order to achieve personal and financial goals.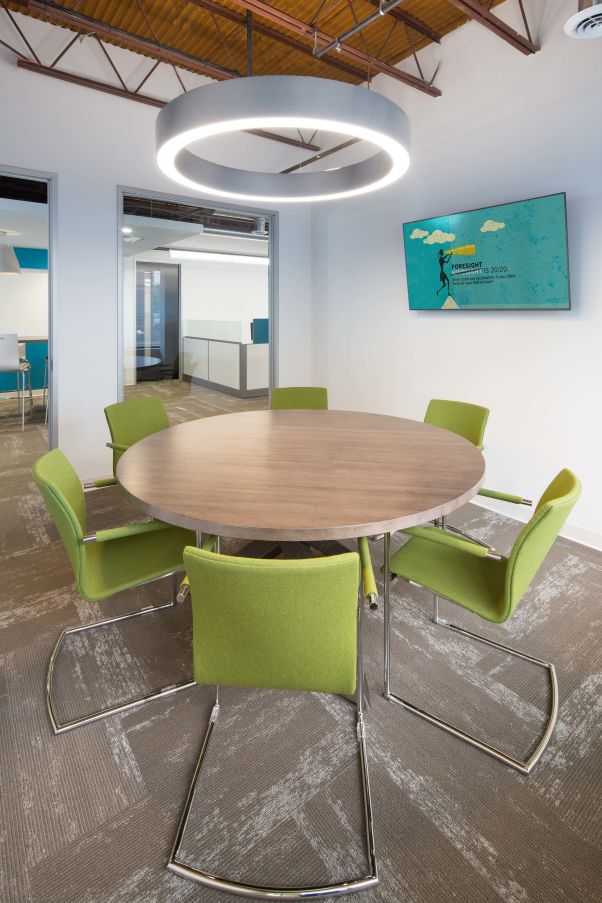 spaces/dev/36/Donovan-CPA-1
How does this space drive productivity, collaboration, and connectivity?
With our exposed ceilings, glass walls and open concept work spaces, we are driven to collaborate within our team by the sense that we aren't separated by walls. We work together as a comprehensive team, and it's easy to communicate with one another in this open workspace.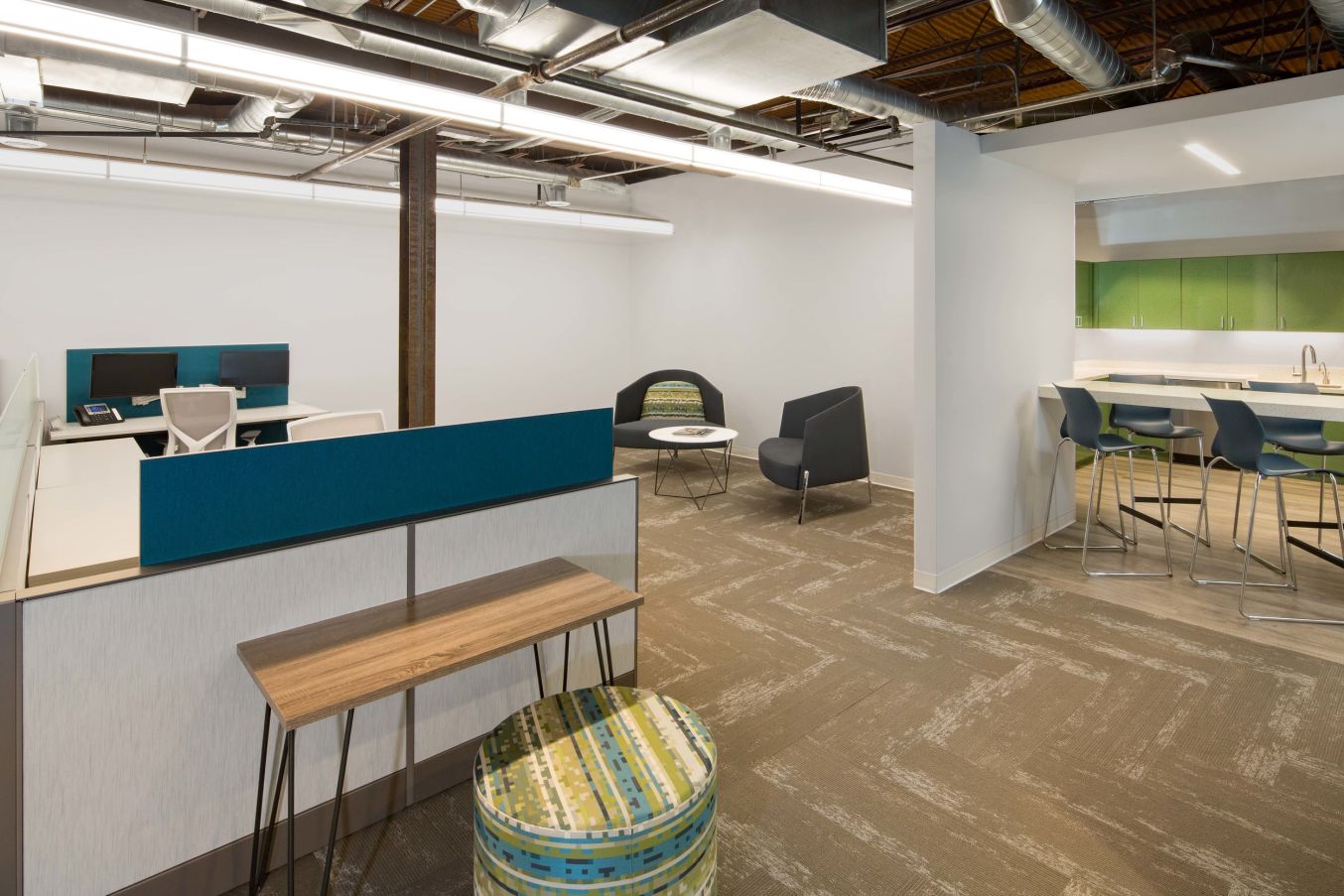 spaces/dev/36/Donovan-CPA-2
What is one thing that is unforgettable when someone walks through your space?
It's clear to see that no one in our office is separated by four walls. Every person who works here is open and accessible. The collaborative spirit is visible and undeniable.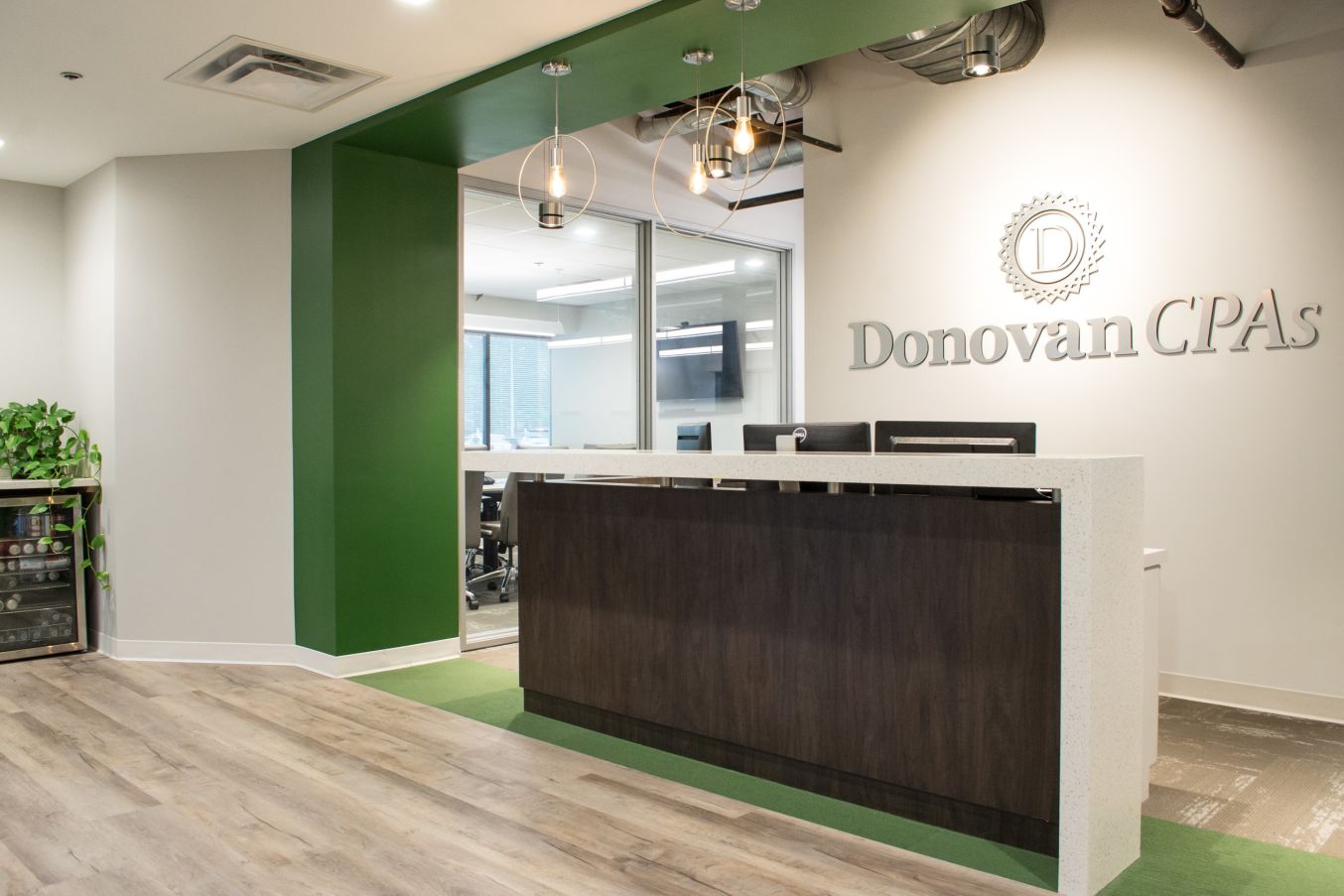 spaces/dev/36/Donovan-CPA-3
How does your space tell your company's story and reflect its brand?
Donovan CPAs is a forward-thinking, modern company that helps clients plan for the future, so we wanted a space that reflected those ideals. We achieved that with our modern, open concept design full of natural light, exposed ceilings and glass walls.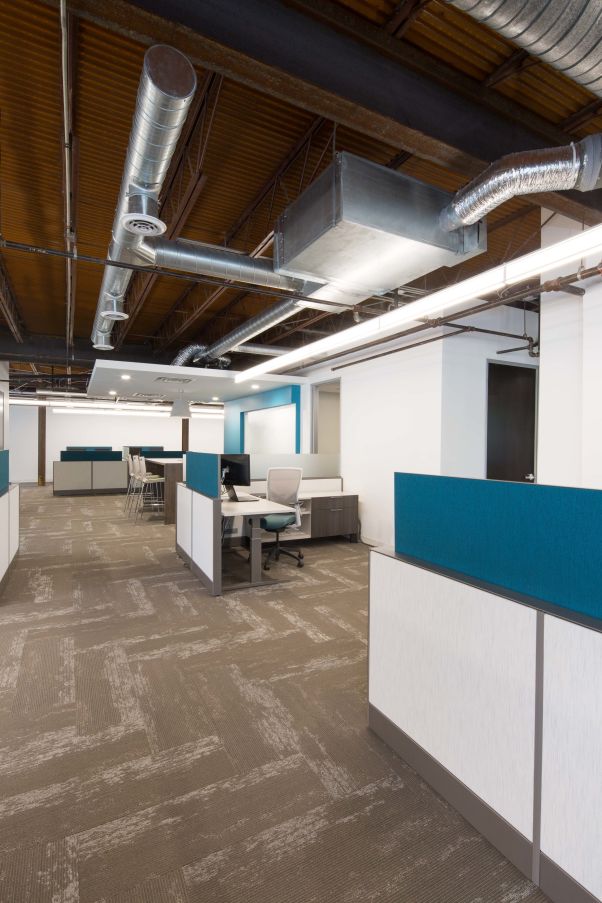 spaces/dev/36/Donovan-CPA-4
How does your space engage your employee base?
Our open concept design allows for a collaborative spirit, as it encourages forward-thinking and open-dialogue for all of our employees.