DeveloperTown is a SaaS consulting firm that helps entrepreneurs and enterprises design, develop, and launch new web and mobile products.
How does this space drive productivity, collaboration, and connectivity?
Every employee has a "tiny house " on wheels that serves two purposes: to allow for deep, focused creative work and an atmosphere of togetherness. Each house has a porch light, which when on, signals other employees that they are not to be disturbed. We organize the houses in "project neighborhoods " which have "cul-de-sacs ", creating a collaborative space for project teams to gather and work together.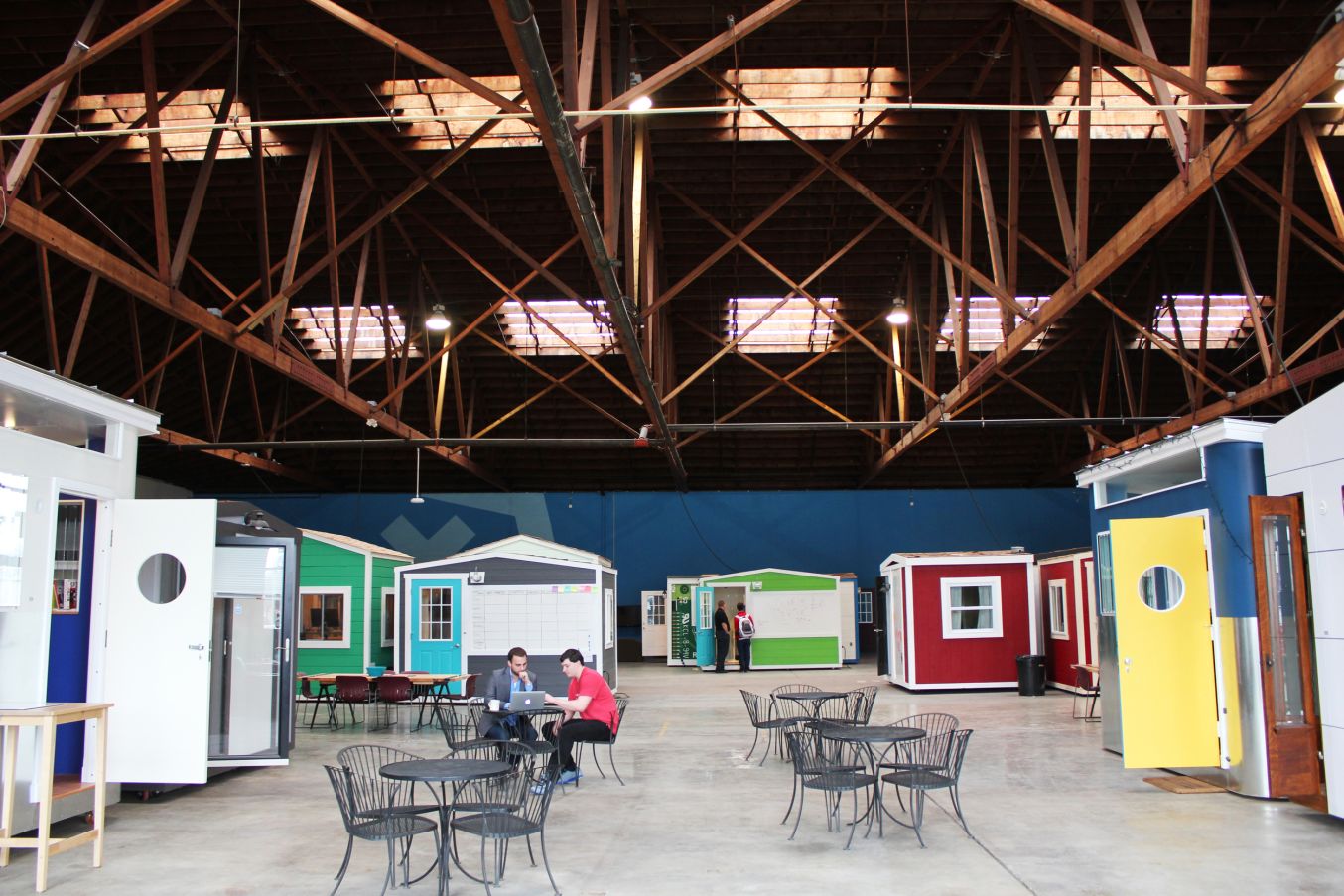 What is one thing that is unforgettable when someone walks through your space?
The uniqueness of each house reflects the melting pot of talent and character that is DeveloperTown. Employees have customized their houses - from in-house AC systems to fish tanks to hammocks - making the space feel like a conglomerate of highly creative and slightly quirky artists.
How does your space tell your company's story and reflect its brand?
DeveloperTown 's brand is all about ingenuity, courage, and openness. The open layout and project neighborhoods highlight the collaborative aspirations of our teams and. The unique houses really are a testament to the creative risk-taking spirit that our partners established the firm upon.
How does your space engage your employee base?
The houses and cul-de-sacs create both a collaborative and quiet space for our employees to engage their work and one another. While we do offer the "tech company standards " of beer and ping-pong, the space also serves as a meeting place for employees to create and attend events such as Creative Mornings, DT Board Game night, and Verge.