Curran Architecture is a creative, full-service architecture firm based in Central Indiana. From design to materials to execution, they believe in delivering unparalleled service and results. This philosophy drives their success. Their team has worked extensively with retail, franchise, office, medical, and industrial clients throughout Central Indiana and across the country.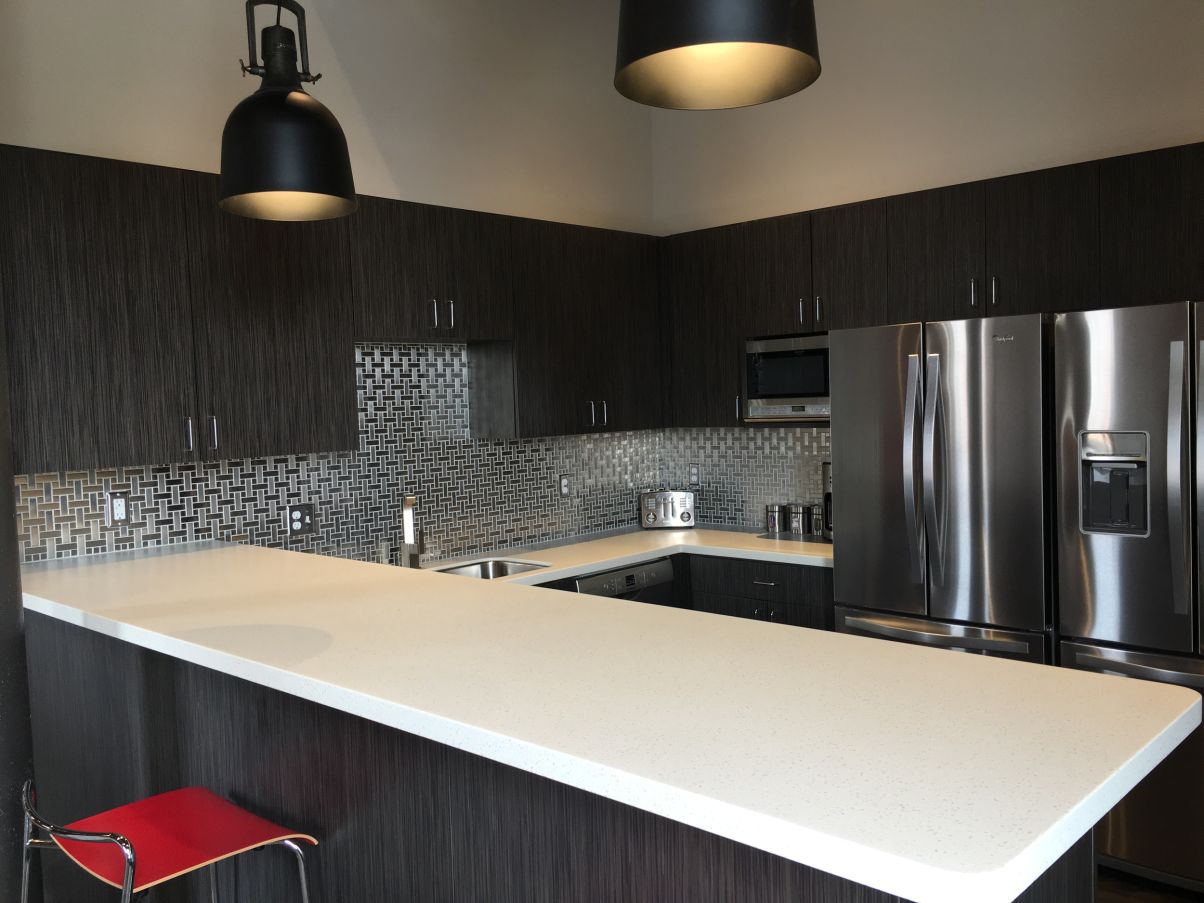 How does this space drive productivity, collaboration, and connectivity?
The design of our office was based on providing an inspiring space for staff. The open plan with individual workstations along the exterior walls gives everyone the opportunity to engage with the historic character of the building as well as provide an abundance of natural light. The workstation configuration allows for staff to collaborate and bounce ideas off each other easily. For times when a staff member needs a quiet space for conference calls, we have 2 phone booths to allow them to focus on the call and not be distracted by others. 3 conference rooms and an open team meeting area all provide additional space for both internal collaboration as well as client meetings of various sizes.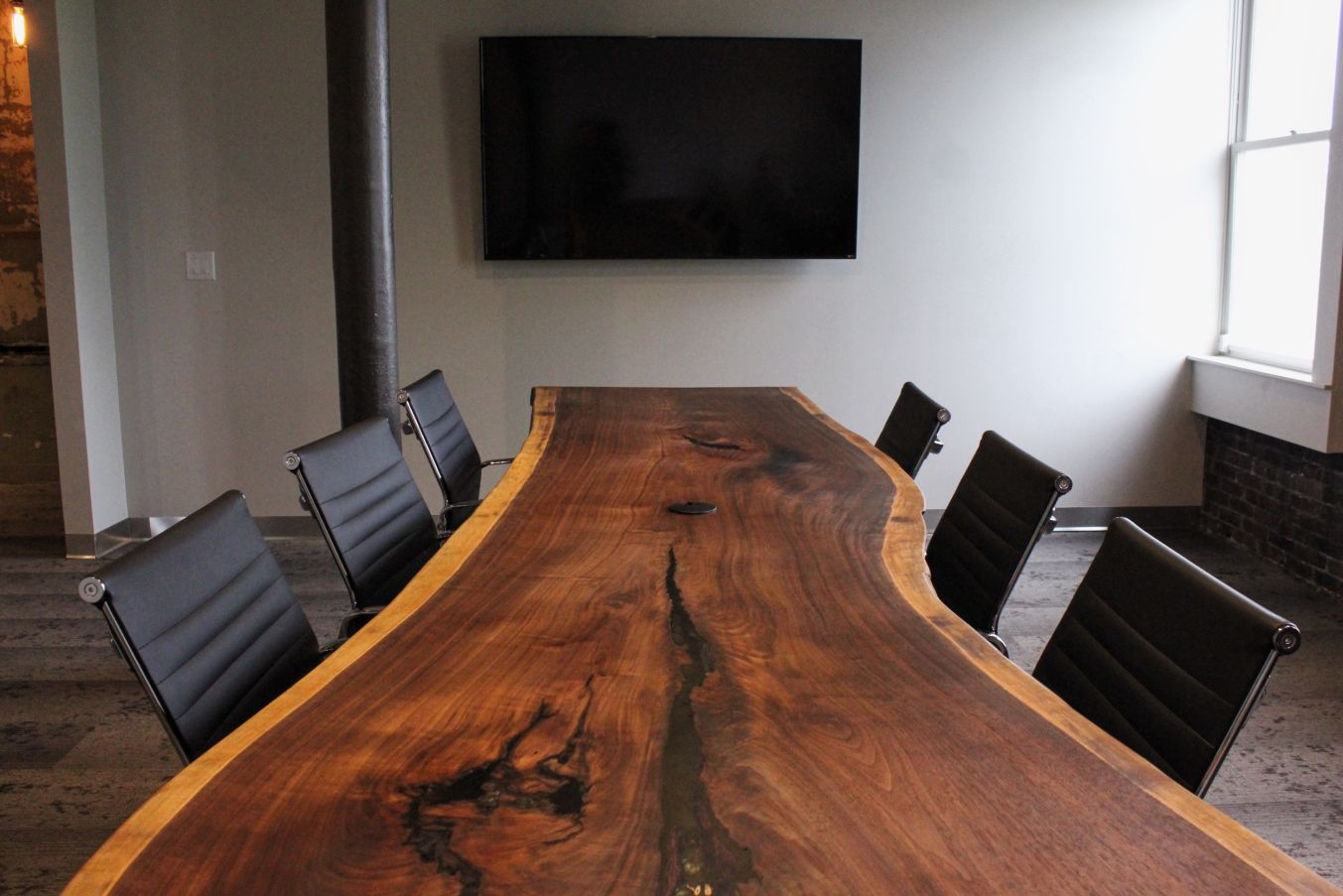 What is one thing that is unforgettable when someone walks through your space?
One of the common comments we hear from clients is that our space "feels like an architect 's office. " It 's not everyday that people have an opportunity to visit a former army barrack built over 100 years ago. So the exposed brick, wood ceiling joists and steel columns are front and center for all to see. Once they see how we were able to weave our space within these elements, they frequently comment about the reclaimed barn wood in the lobby and our conference table. This piece is a custom 14 ' live edge slab of Walnut that provides a great statement piece for the office.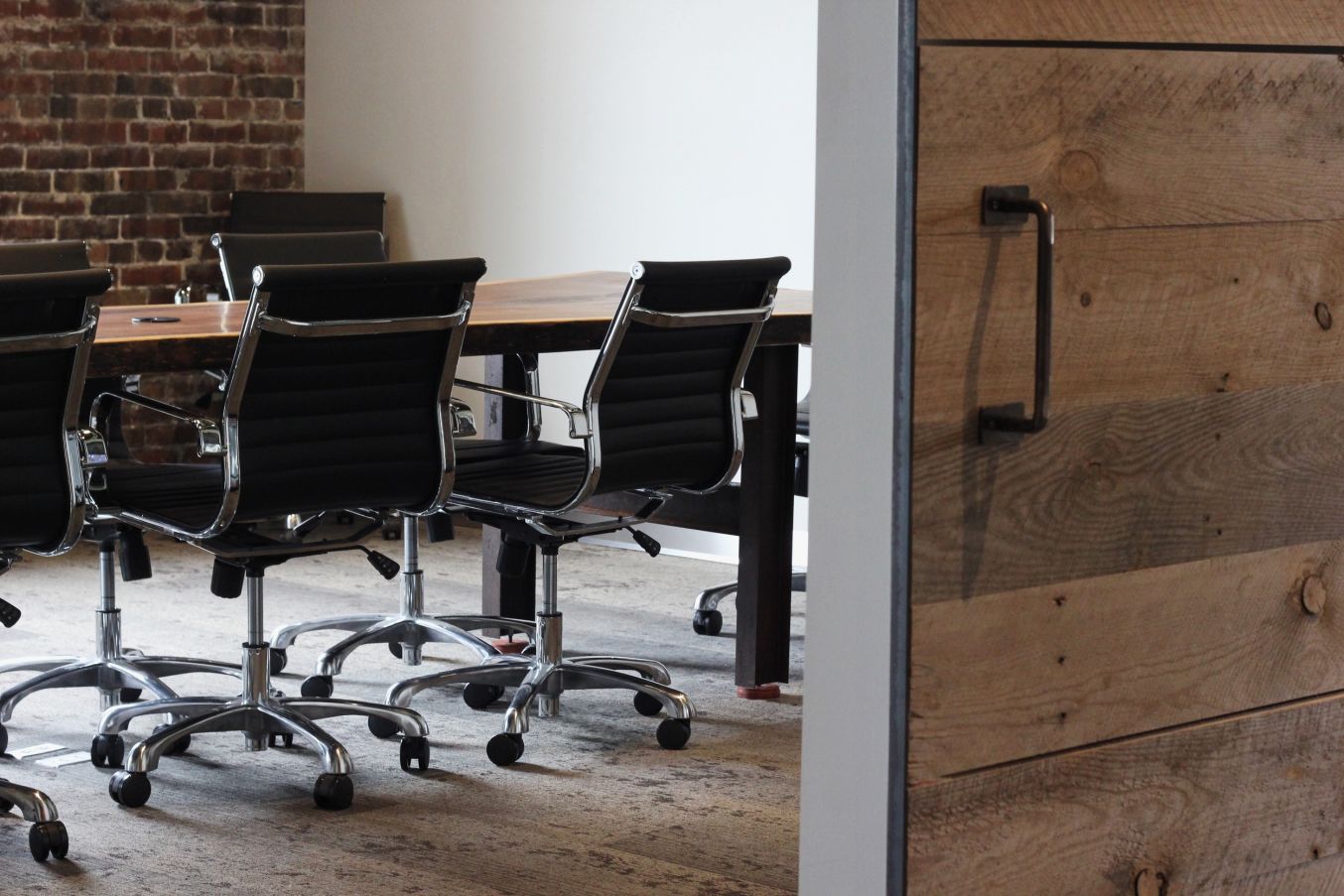 How does your space tell your company's story and reflect its brand?
Our company story really is about creating spaces for other people, so having the opportunity to create our own space really shows our clients what the possibilities are with design. We feel that by showing how we "live " in our space reflects what opportunities are out there for our clients. Our "Brand " is reflected in this in the same manner.
How does your space engage your employee base?
As architects, we look for those characteristics in buildings that are unique, expressive and visually appealing. When we found this space in our search for a new office, it spoke to all of those. So when designing the space it was important to let all of the history of the building show through. By doing that, the space provides so much more visual inspiration to our staff than plain gyp. board walls and acoustical tile ceilings of a traditional office. The layout of the space within the four brick walls provides the ability for everyone to collaborate and learn from each other as well as meet with clients. it also gives them the satisfaction of working in a space that "feels like an architect 's office. "