Cummins Inc. is a global power leader that designs, manufactures, sells and services engines, generators and related components and technology.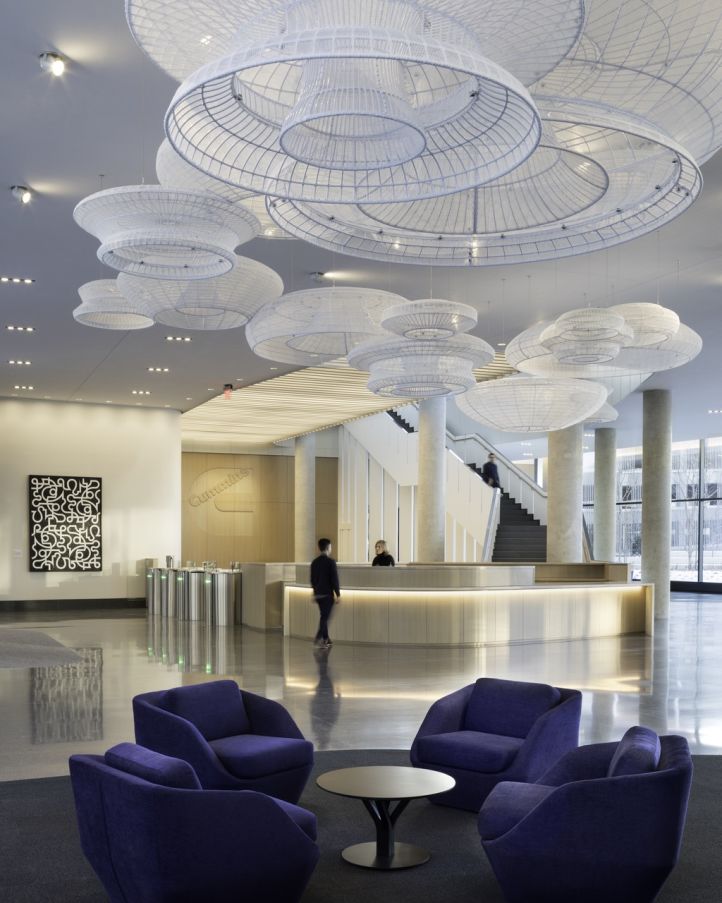 How does this space drive productivity, collaboration, and connectivity?
This space reflects Cummins' model of work, focused on collaboration and employee choice. A combination of different spaces and furniture groupings – communal areas, private spaces, semi-private team rooms, both indoor and outdoor areas – support many different styles of working and collaboration. These spaces are outfitted with the latest technology to support the vital connectivity that drives Cummins' global business. Narrow floorplates ensure that everyone has access to views and natural light, reinforcing the message that each employee is equally valued and essential to the company's success.
What is one thing that is unforgettable when someone walks through your space?
Cummins' professionally curated art program is a primary attraction to both visitors and employees, with works from local and internationally known artists in a variety of scales and mediums. The pieces help provide a welcoming, creative, and innovation atmosphere within the building. The building's double-height social hubs (each with unique features and aesthetics) connect floors and bring employees together, contributing to the dynamic, social, and collaborative nature of Cummins' work.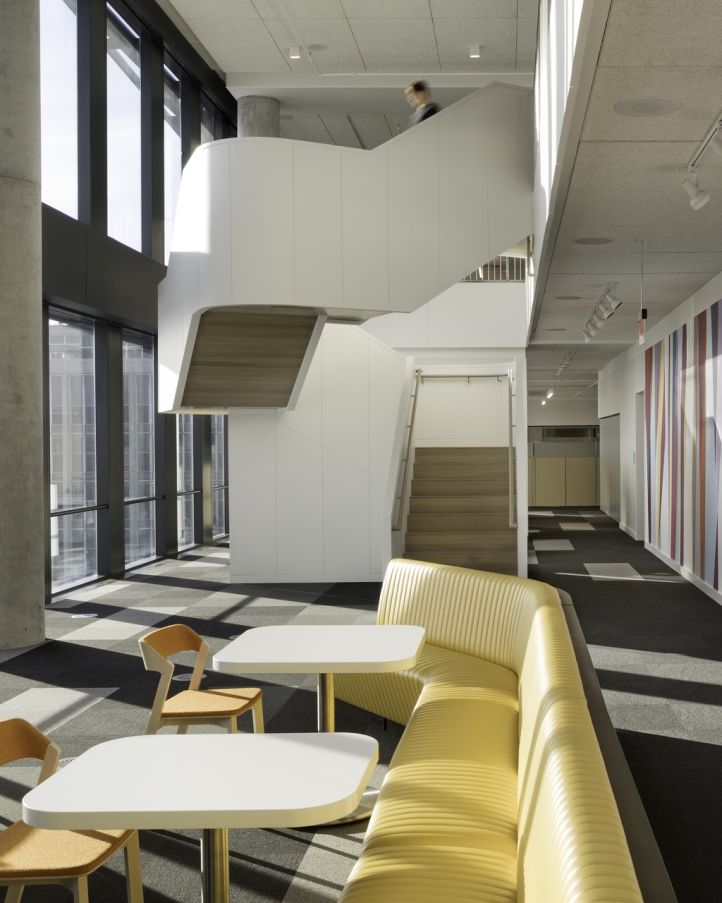 How does your space tell your company's story and reflect its brand?
This project is the latest in Cummins' well-known legacy of iconic corporate architecture. As a global engineering and manufacturing leader, Cummins takes pride in creating well-crafted, highly sustainable environments that reflect the quality and design excellence the company is known for.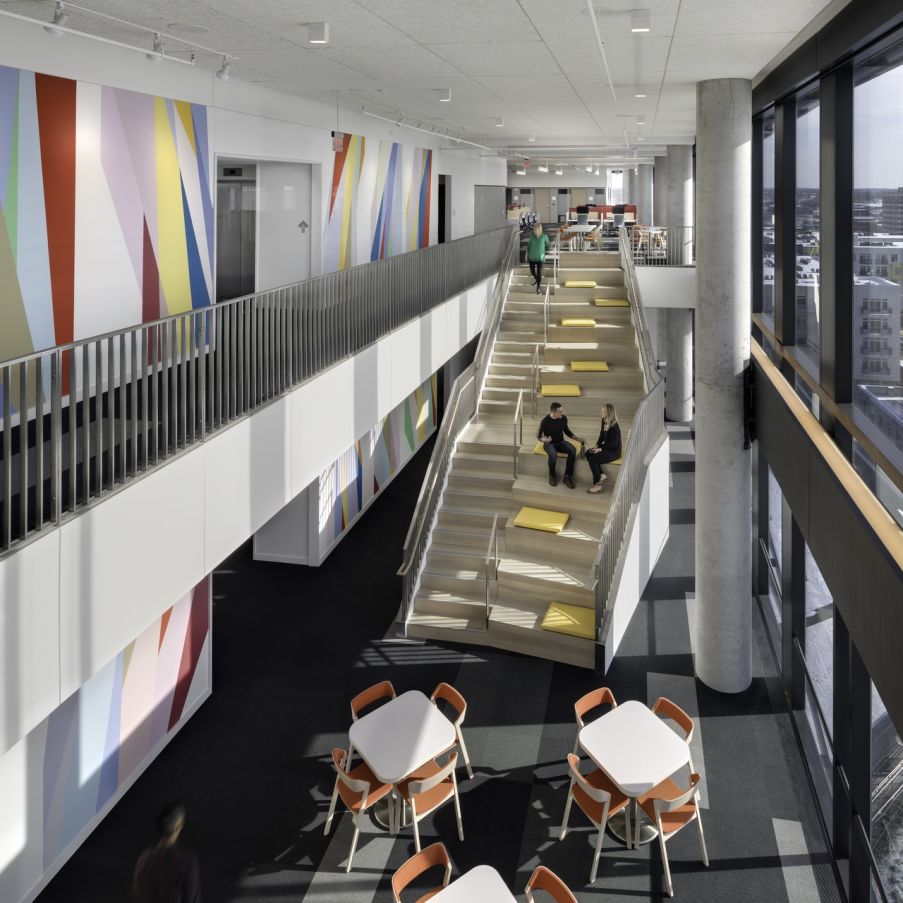 How does your space engage your employee base?
This space is all about providing a healthy and attractive environment that supports many different generations, personalities, and styles of work.