CREA's newly designed office is the spot-on mix of productivity, collaboration, and connectivity. Their diverse workspaces meet the needs of their employees to provide a warm welcome to guests, collaborate at a moment's notice, integrate seamlessly with technology, buckle down in private focus rooms, and gather in community spaces designed for connecting and enjoying a job well done.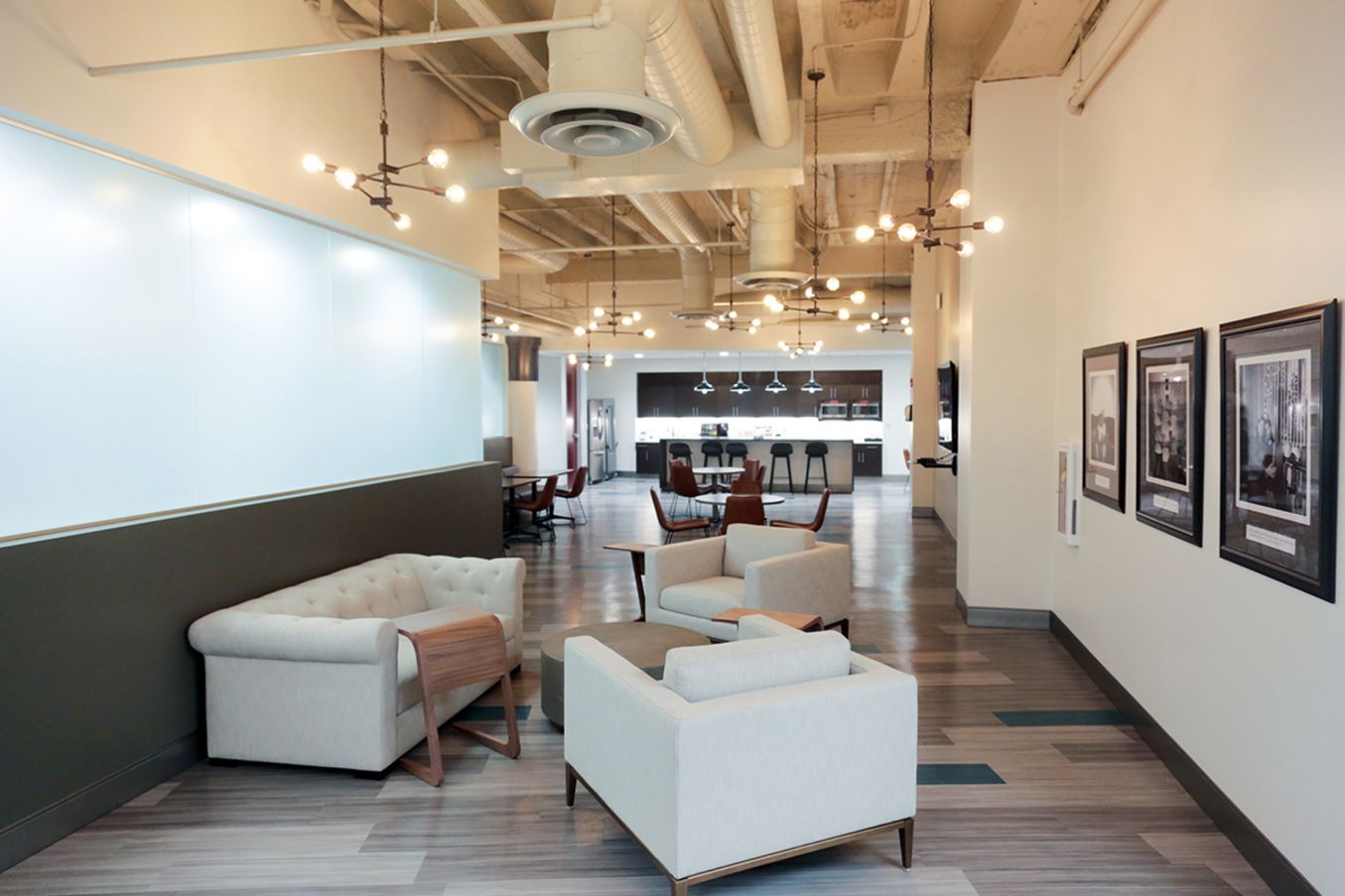 How does this space drive productivity, collaboration, and connectivity?
Employees say it best: "I love having the open concept in the café area. It makes for a great meeting space when all employees are in attendance, it seems more personal, less business-like and an over-all more friendly environment". " I like the layout of the departments in the new space. It is easy to communicate with departments we work closely with. The modern look and great lighting also help me feel more refreshed throughout the day. I like the new spaces with 4 employees per island of cubes. If we need quick information we can simply talk over our wall, share work and even personal stories. It just helps us communicate more quickly"!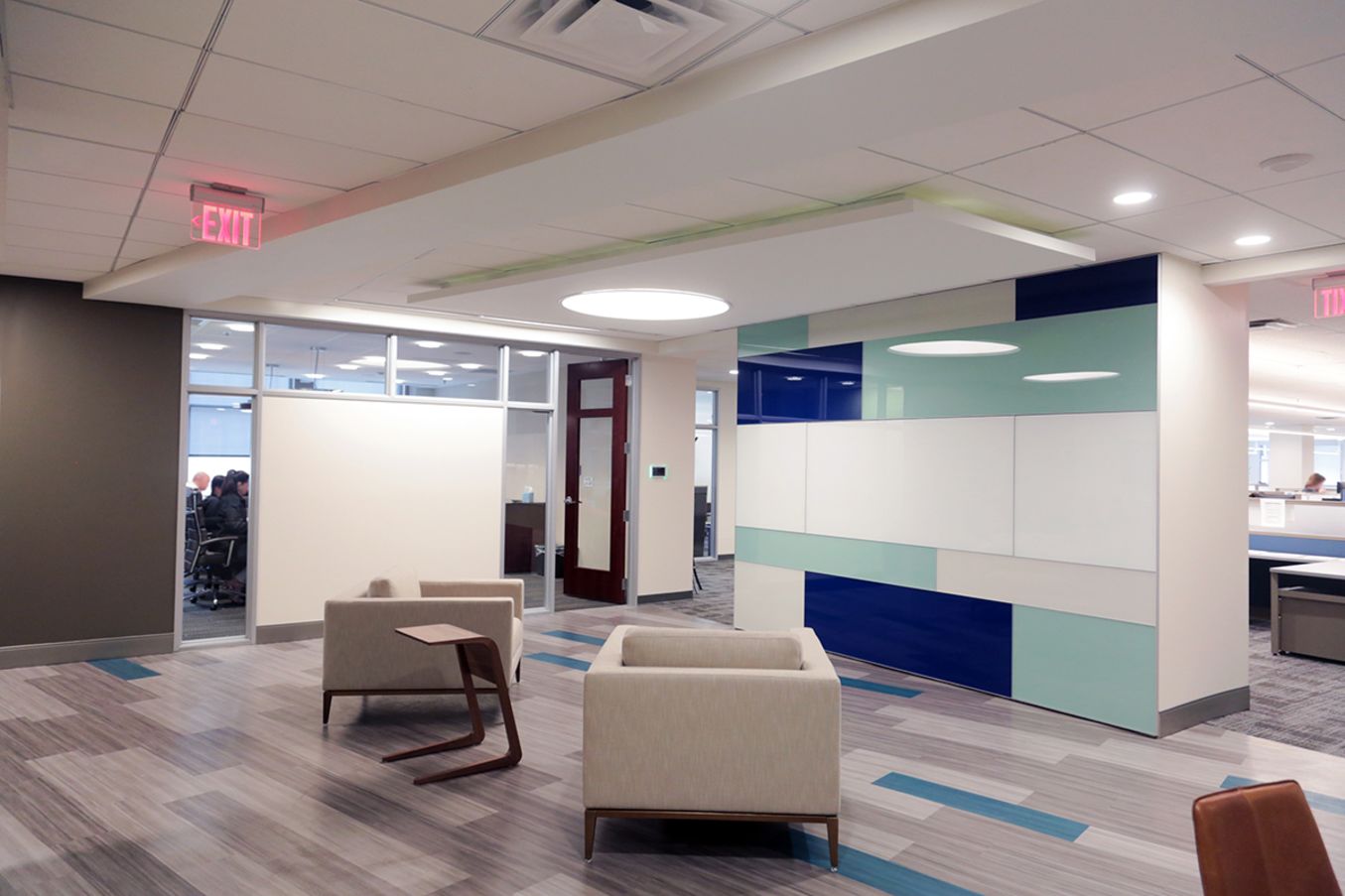 What is one thing that is unforgettable when someone walks through your space?
"When you step off the elevator onto our floor, you are greeted by an eye-catching modern reception. Walk a few steps further and you'll see the beautifully updated kitchen and café – a rather new spin on what it may have felt like to visit the famous L.S. Ayres Tea Room our building boasted for 85 years" "I think the openness is something that catches a guest's eye. Being able to see out the windows and having the direct light enhances the work area. Also, the height adjustable desks are definitely trendy and a plus! "The open ceiling concept and new lighting in the café are eye-catching and a real treat for all employees and visitors alike".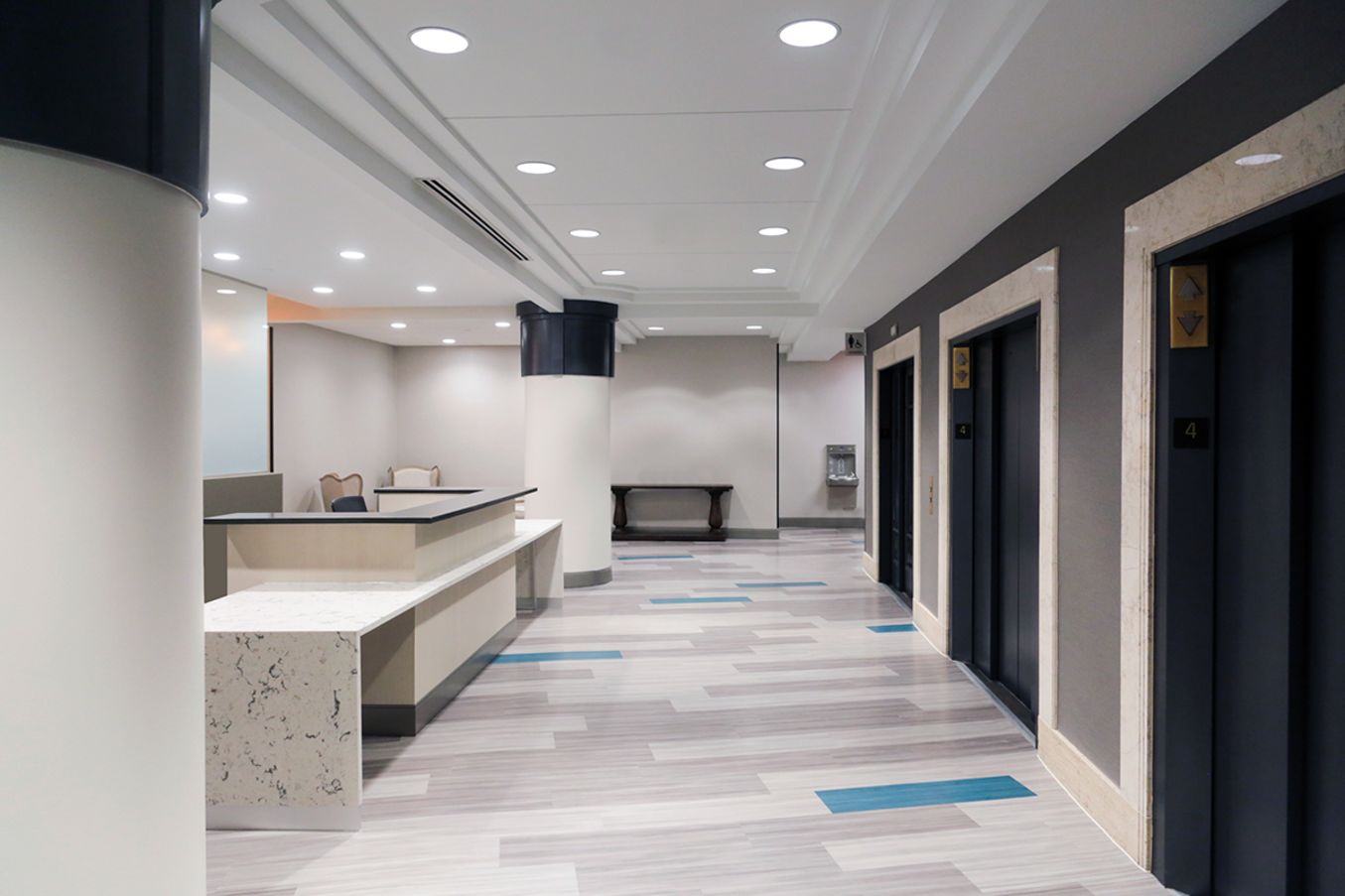 How does your space tell your company's story and reflect its brand?
"CREA is a trusted and forward-thinking brand. We value relationships, collaboration, and approachability – and we are committed to making a difference. Our inviting workspace showcases these values with a bright and open aesthetic and a sharp eye for detail". "I have one word when I think of our floor design…..Family…..just like CREA".
How does your space engage your employee base?
"Our space increases engagement by meeting employee's manifold needs. CREA cares about its people and helps its staff strike a healthy work-life balance, making our time spent at work not only comfortable, but also gratifying". "Our environment allows us to walk over to people instead of calling or emailing. It causes great conversations to help find solutions to things". " The office space is inclusive and invites collaboration and open communication. The café area is large enough to accommodate all employees, but designed for smaller groups to gather as well in a comfortable, setting."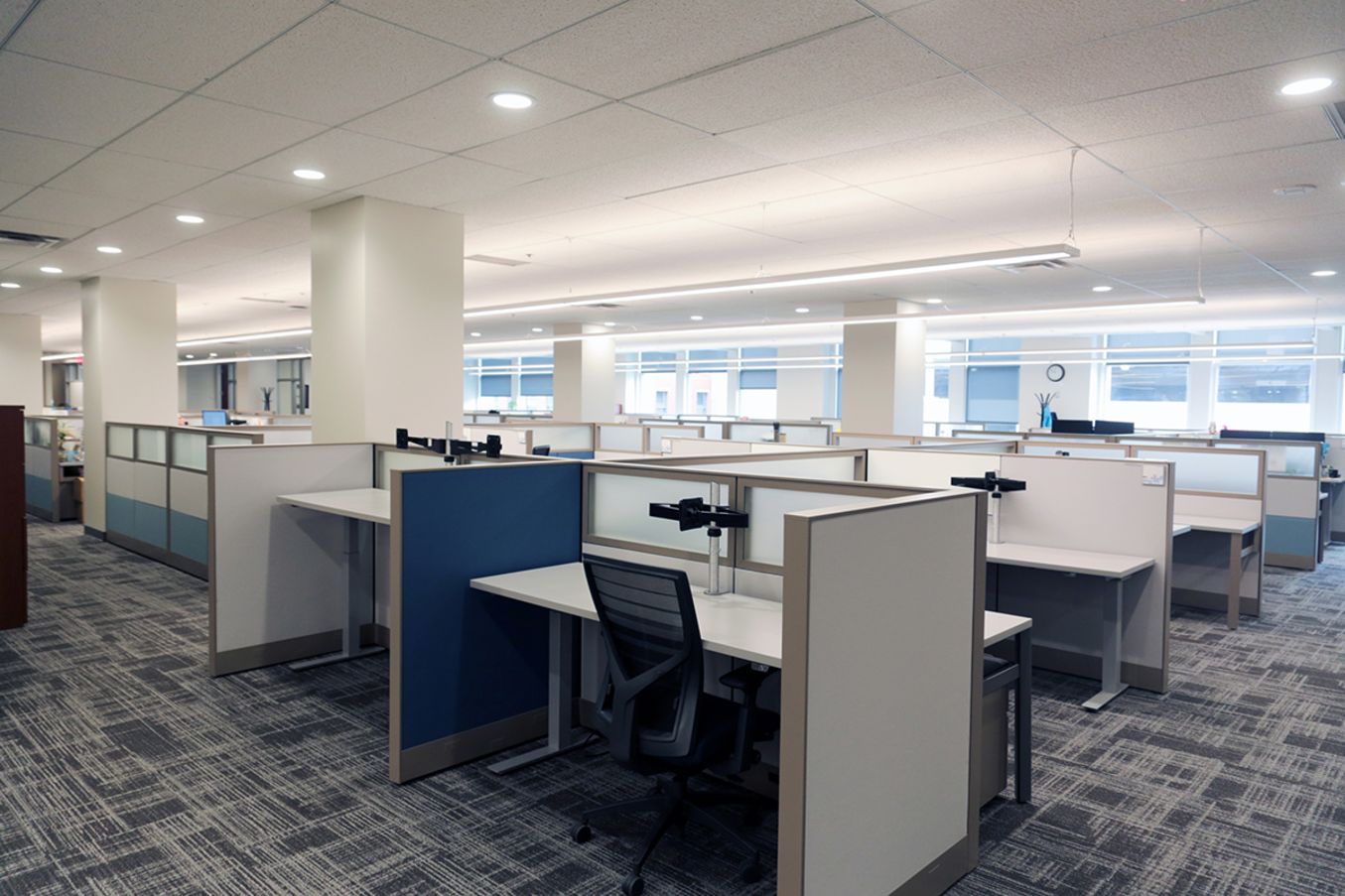 CREA | Open Office