Connor Reporting is a certified court reporting agency. They provide a unique combination of experience, technology and service to deliver professional court reporting, videography, document management and trial presentation services locally and worldwide.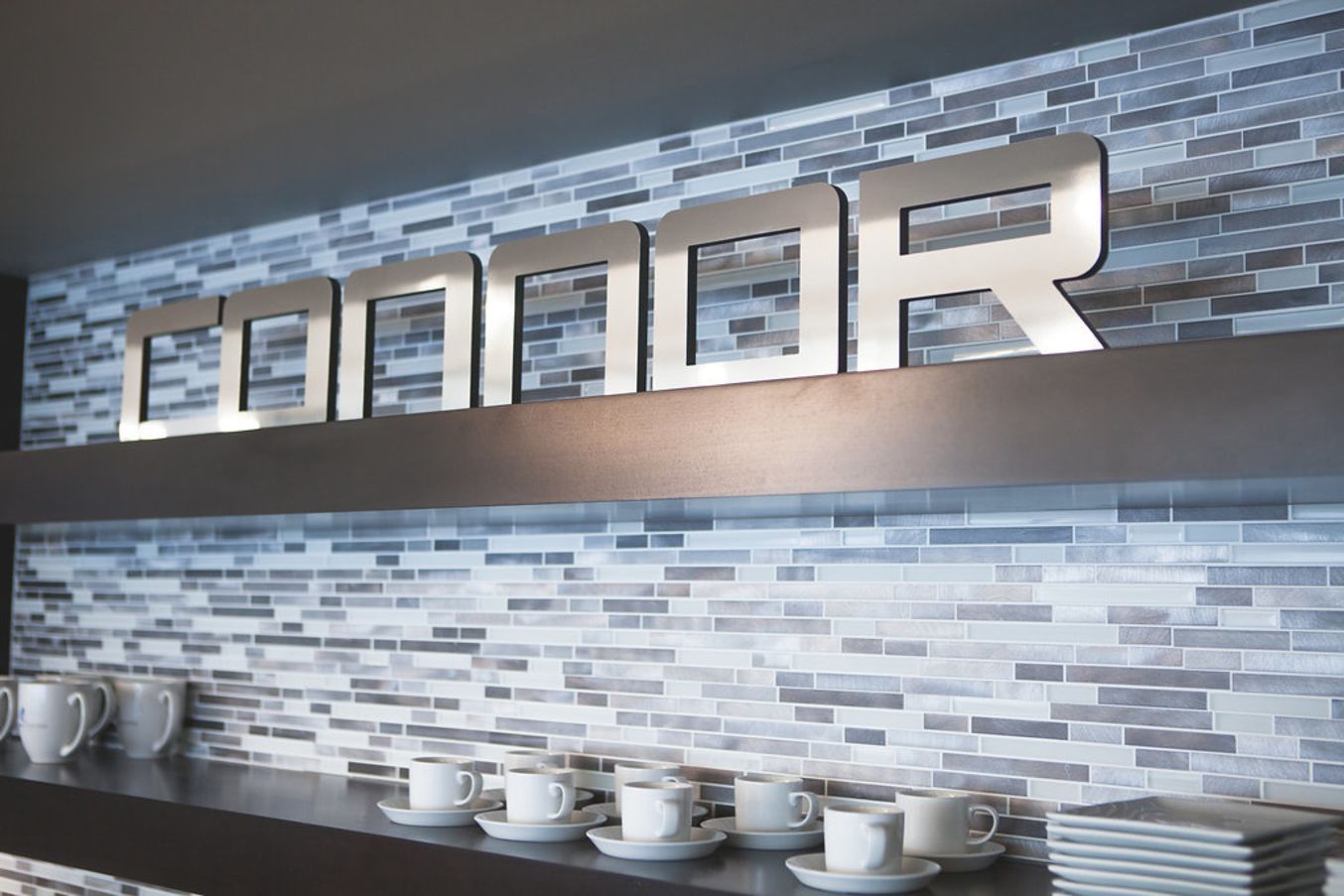 How does this space drive productivity, collaboration, and connectivity?
The kitchen has become the central hub of the office and client areas. It is immediately visible when you first walk into our space and is readily accessible off the conference rooms and our private work areas. The space has energized our staff with the bright and collaborative open space. Happy and energized staff is a productive and creative staff.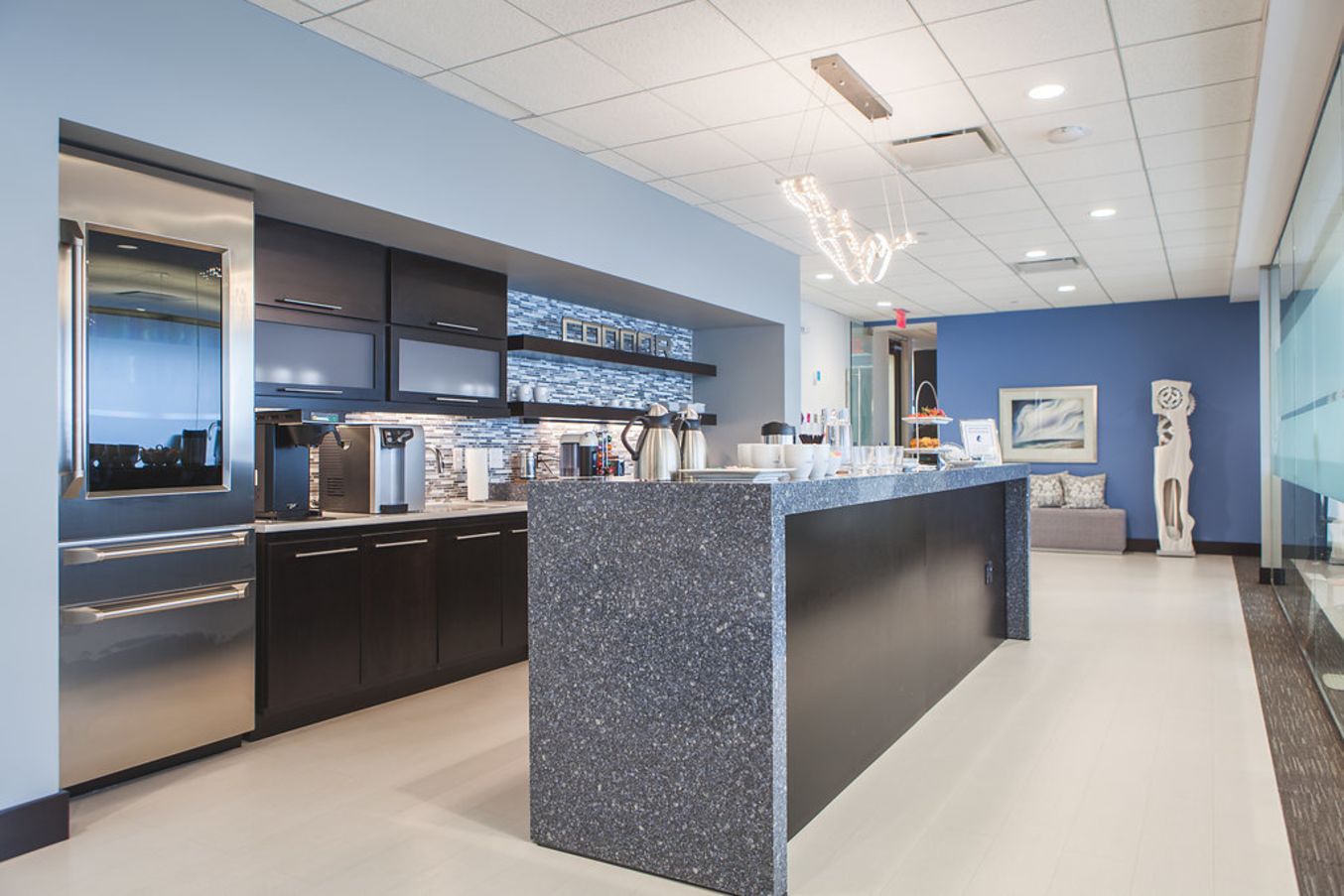 What is one thing that is unforgettable when someone walks through your space?
Kitchen: Our clientele love the conference facilities surrounding a beautiful kitchen where they feel at home to help themselves to cold drinks/coffee and tea and snacks. The conference rooms' glass walls to the kitchen give it a bright atmosphere and allows light into the inner parts of the office space even on gloomy days.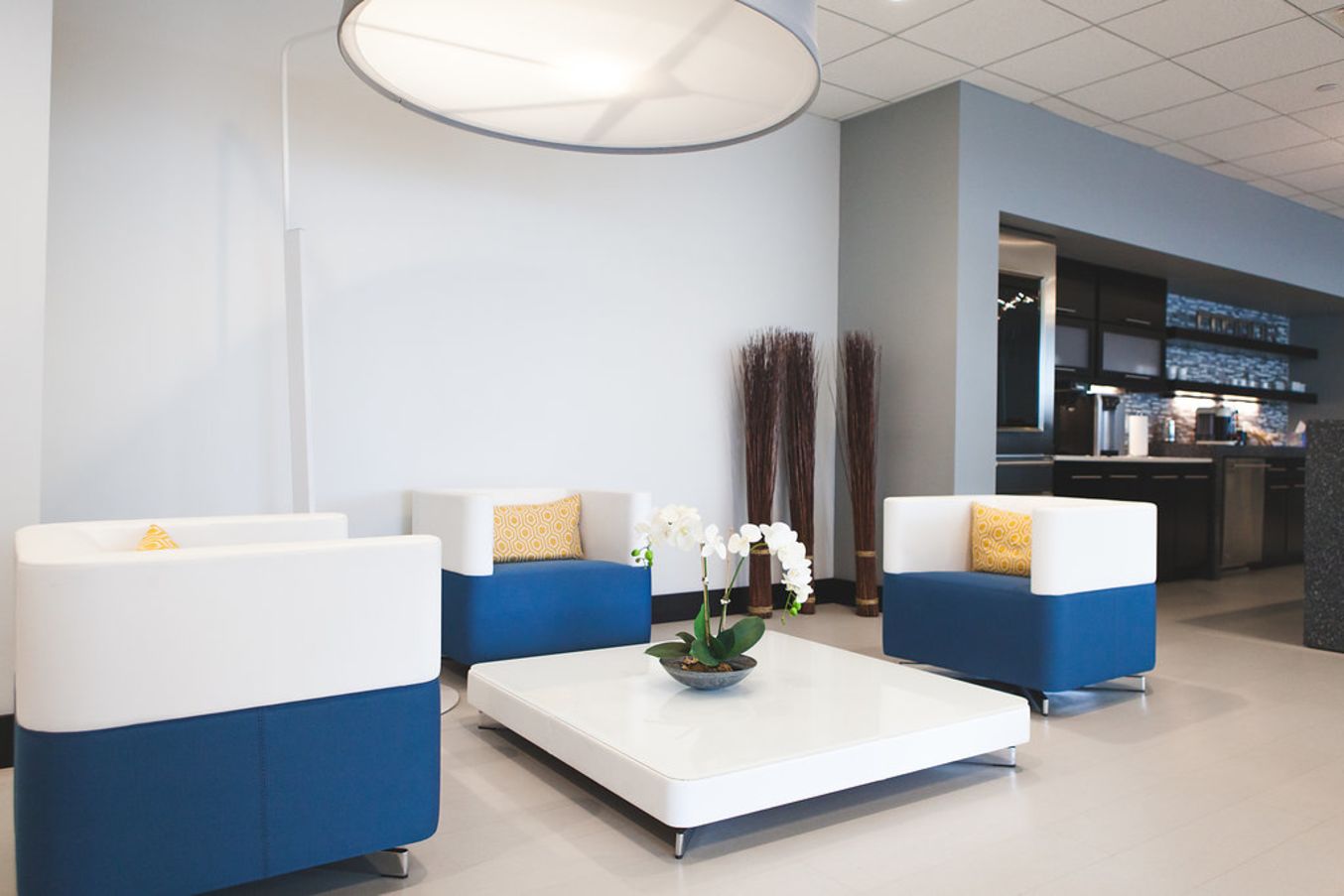 How does your space tell your company's story and reflect its brand?
The theme of our brand is hi-tech modern, and this office space exudes that feel from the reception area throughout and expands to the administrative offices. With the sleek and modern lines of the space, you feel that the minute you enter our space and see the mix of surfaces used in countertops, flooring, and walls, along with the lighting.
How does your space engage your employee base?
The look and feel of the office is a boost for our employees coming to work each day. The atmosphere is upbeat, which engenders a feeling of caring. The staff takes ownership of the office cleanliness and maintains their personal space in better fashion. The space also encourages collaboration among staff, often inspiring spontaneous open discussion of the day's tasks and/or issues.