Cognizant wanted a new model for their latest workplace which will ultimately hold a diverse group of tech clients, all with their own identity. In order to embrace this diversity, Cognizant collaborated with Gensler to create the design concept which was centered around the idea of a spectrum as the guiding principle of the space. Much like a prism refracts the full array of color, this Fortune 500 technology giant provides technology services for a full spectrum of clientele. This informed the tenant improvement design concept of prismatic color blocking for Cognizant's new 52,000 square-foot office at Mesa Waypoint. Bold colors are used throughout the interiors to both reflect this theme and act as a wayfinding tool. Additionally, special attention was given to materials that reinforce the idea of light reflection and refraction, including dichroic film and mirrored and translucent surfaces. The open office was intended to be highly-flexible. Diverse space types were created to help support the employees' daily tasks and working needs. It was important for Cognizant's new space to not only be tailored to their employees and culture, but to be adaptable for their frequently fluctuating user groups who also utilize the space. An elastic program strategy was implemented early in the design phase to accommodate for those future needs while maintaining the original design intent.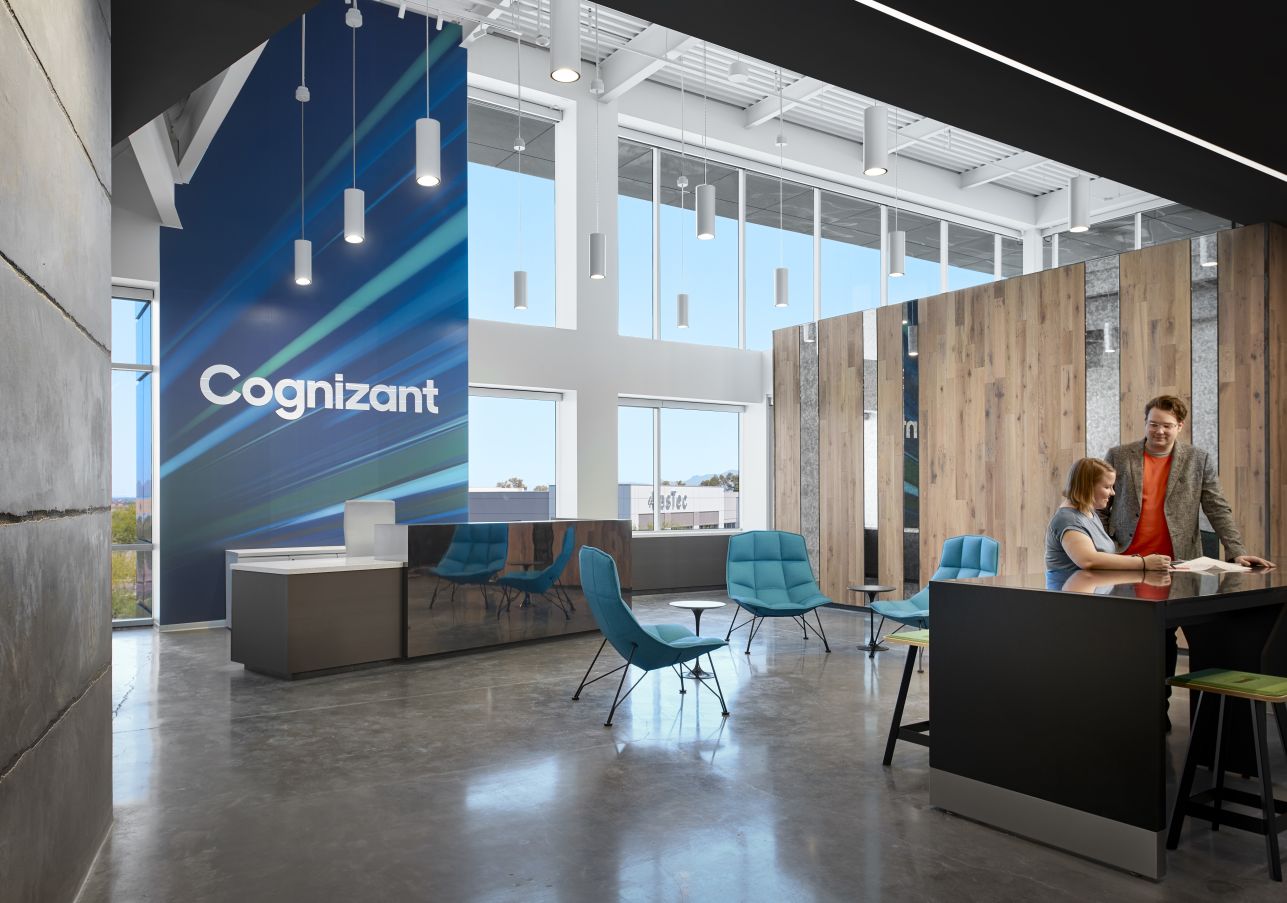 Guest entry portal and communal lobby.
How does this space drive productivity, collaboration, and connectivity?
Designed to accommodate a variety of users, the new Cognizant Waypoint workplace is forward-thinking, flexible and aimed at attracting highly sought after tech talent. Employees are encouraged to utilize every space type to best fit their needs for productive and effective work day. Varying space types have been valued for their offering of choice of experience employees would like to have throughout their day and offer opportunities for social connections.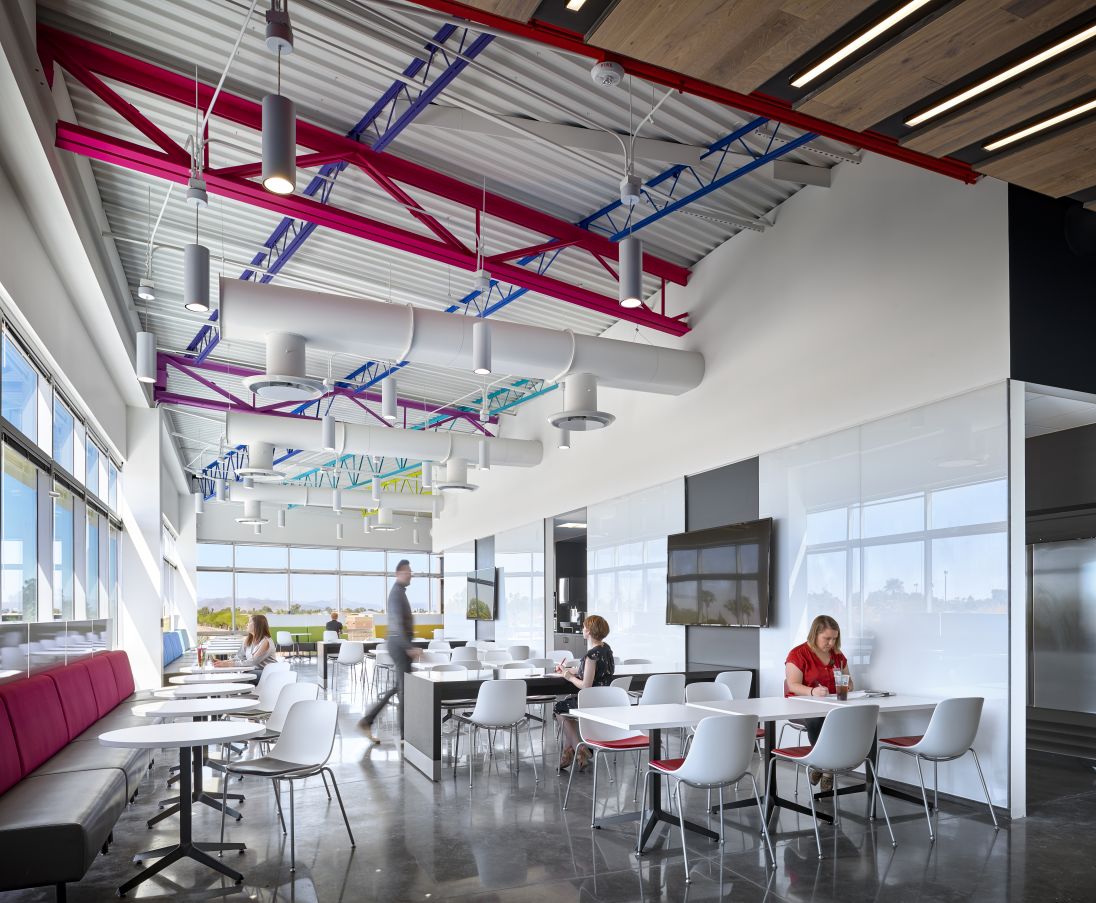 Working cafe and social zone
What is one thing that is unforgettable when someone walks through your space?
The prism-inspired color palette adds an electric energy to the new space. Using the variation of bold color connects to the playful side of Cognizant's culture and the linear lines of painted space elements gives a subtle nod to the maze-like orientation of a circuit board.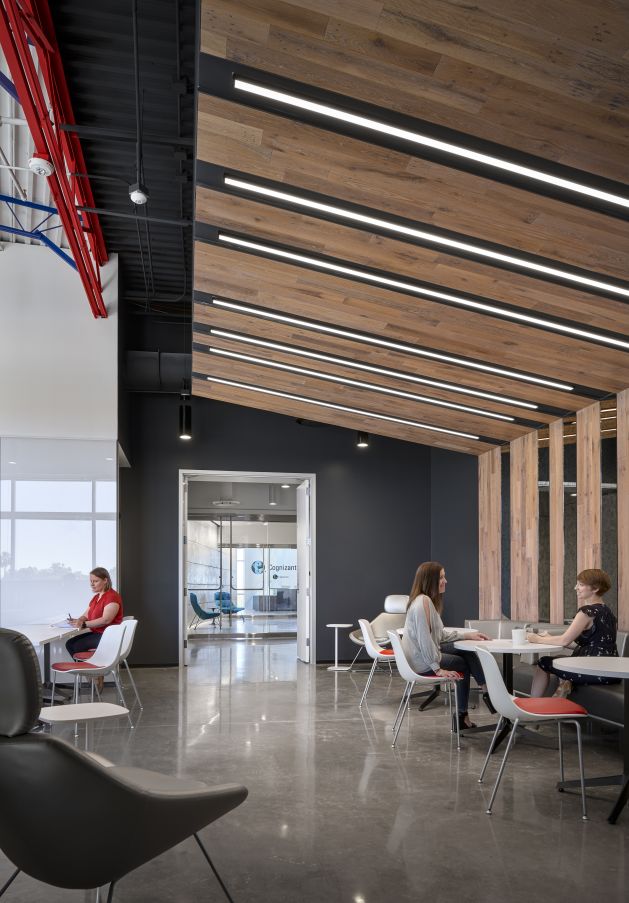 Employees can use this as a working cafe or dining experience center.
How does your space tell your company's story and reflect its brand?
Cognizant's brand is centered around 'Innovation with Purpose'. They produce cutting-edge technologies for their clients and the new space had to reflect their company's mission. Innovative elements such as the dual purposed space types and high-tech security solutions were utilized throughout the space. Much like Cognizant's ongoing search for innovation and learning, the design decisions applied to the interiors were derived from the latest workplace research.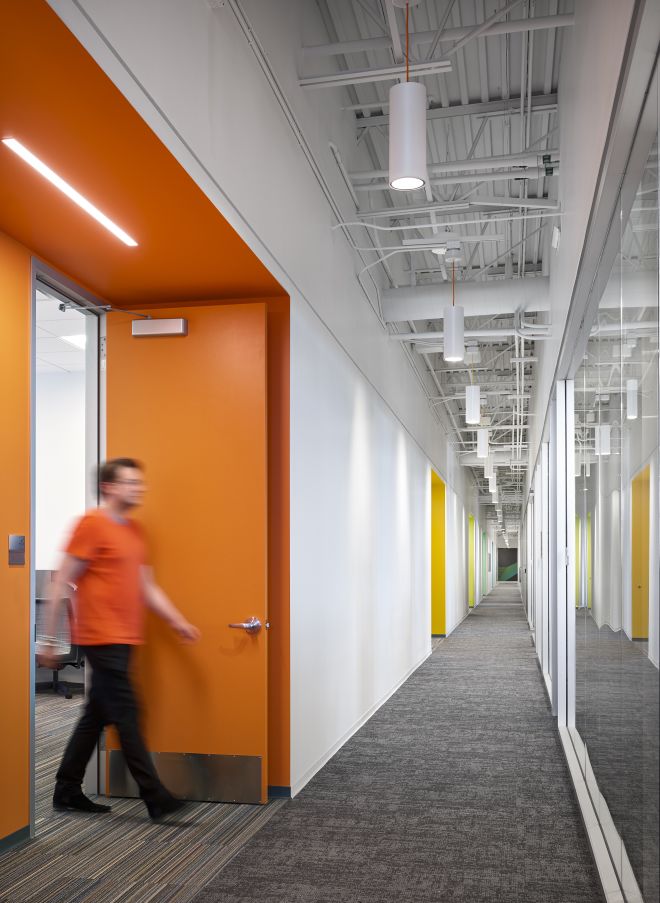 The vibrant hallway shares access to private conferencing centers and shared work areas.
How does your space engage your employee base?
In a market that is seeing a war on attracting the best talent, it was important for Cognizant's new space to encourage engagement and enhance the overall user experience. Through activated space types such as the collaborative conferencing centers, flexible working café, classrooms, and open workstations employees level of engagement has increased along with productivity levels. The high energy amenity zones have helped to build community and provide an outlet for socialization and collegiality.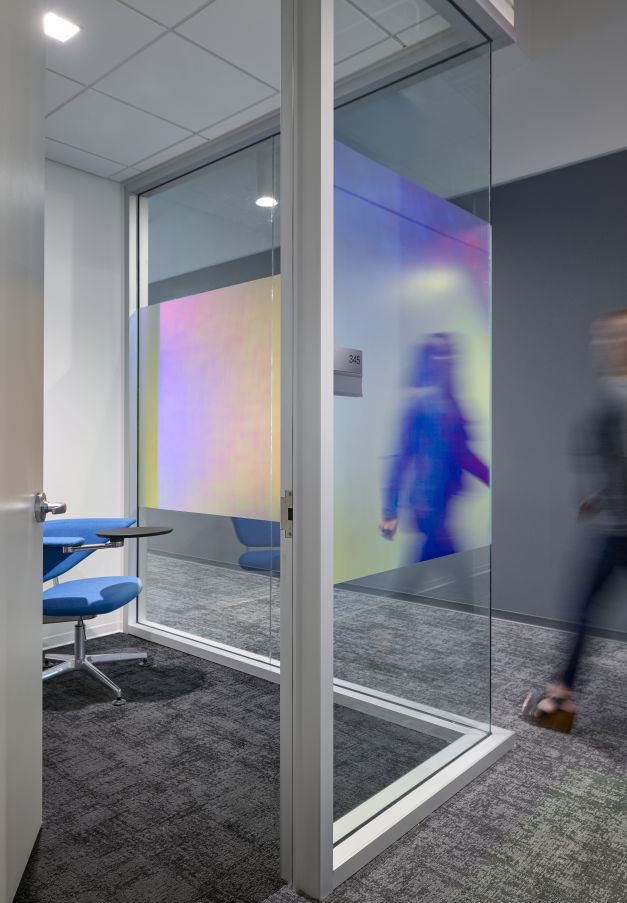 Cognizant Waypoint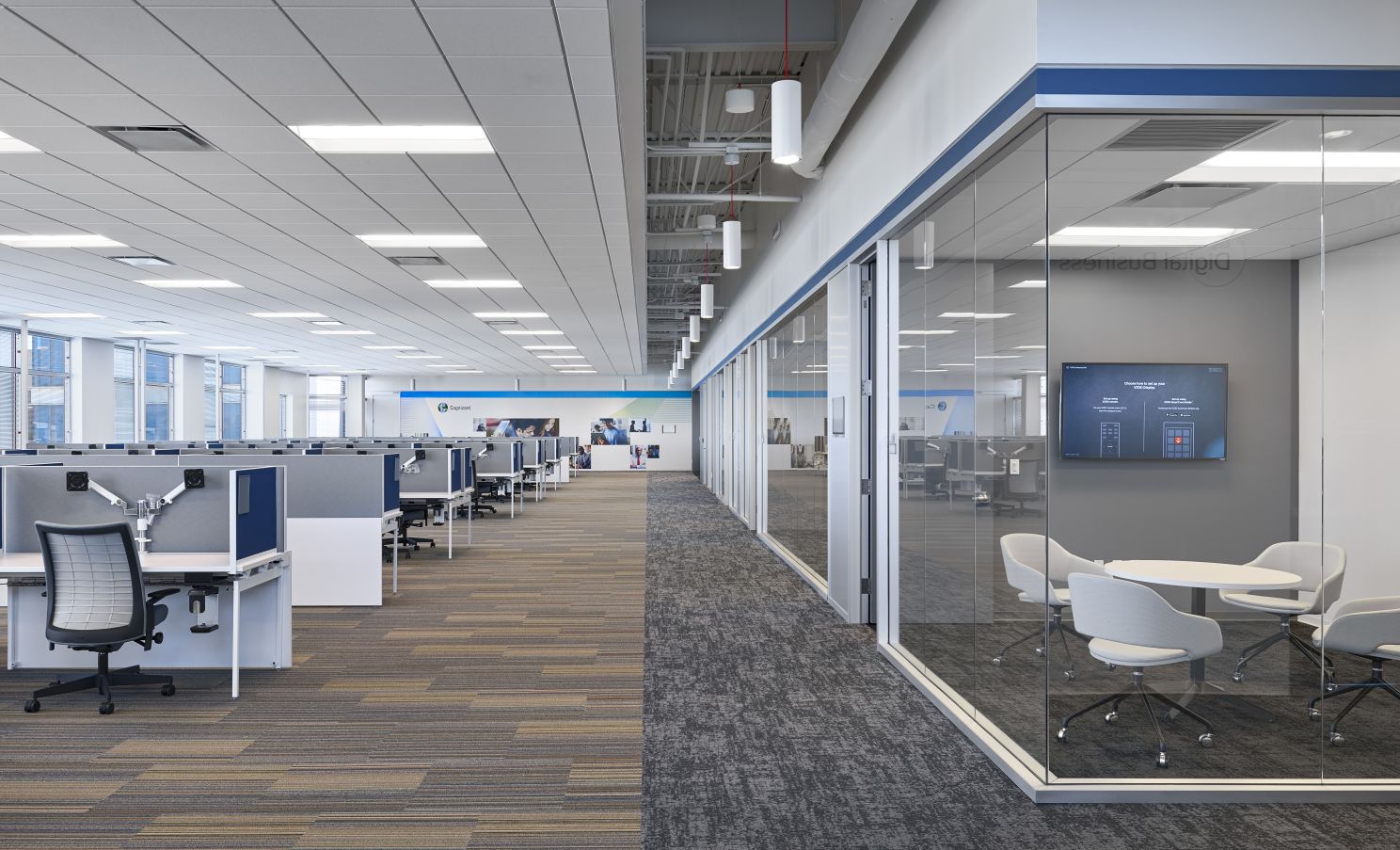 Cognizant Waypoint