Coastal Credit LLC is an Indianapolis based auto finance company focused on assisting credit challenged consumers purchase automobiles. The company relocated to Indianapolis in 2015 due to the favorable Indiana business climate and capable workforce after being headquartered in Virginia for nearly 30 years.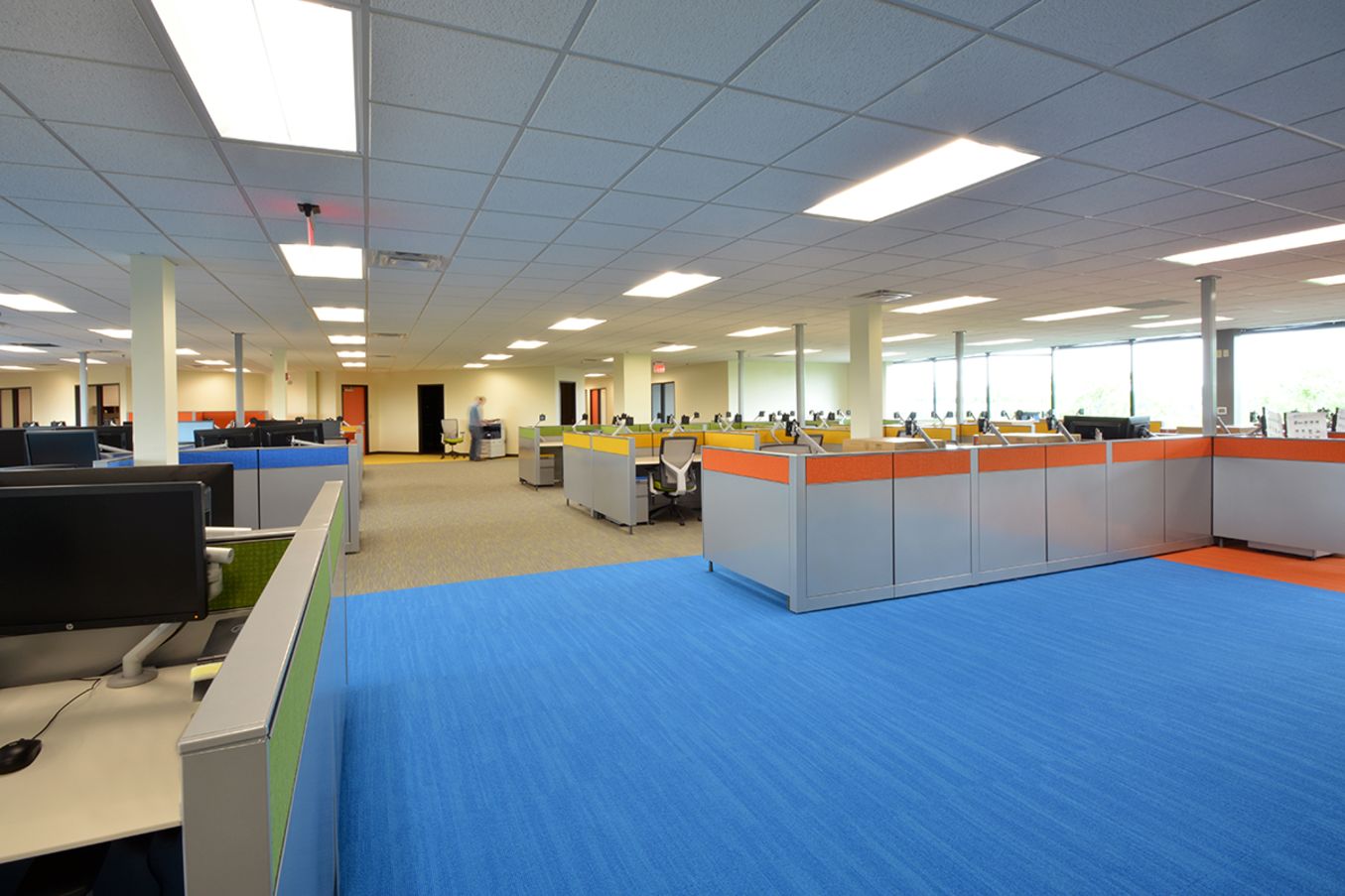 How does this space drive productivity, collaboration, and connectivity?
Our business is focused on servicing auto dealers and auto loan customers. Our employees spend most of their day on the telephone speaking directly with our customers. This can often be a demanding task and one which requires a positive approach to our customers at all times. Coastal's office provides a unique blend of natural lighting, cheerful colors and open spaces which together create a fresh and productive workspace which translates directly to our employee's positive attitudes. Additionally, our office décor speaks to our key product – auto financing.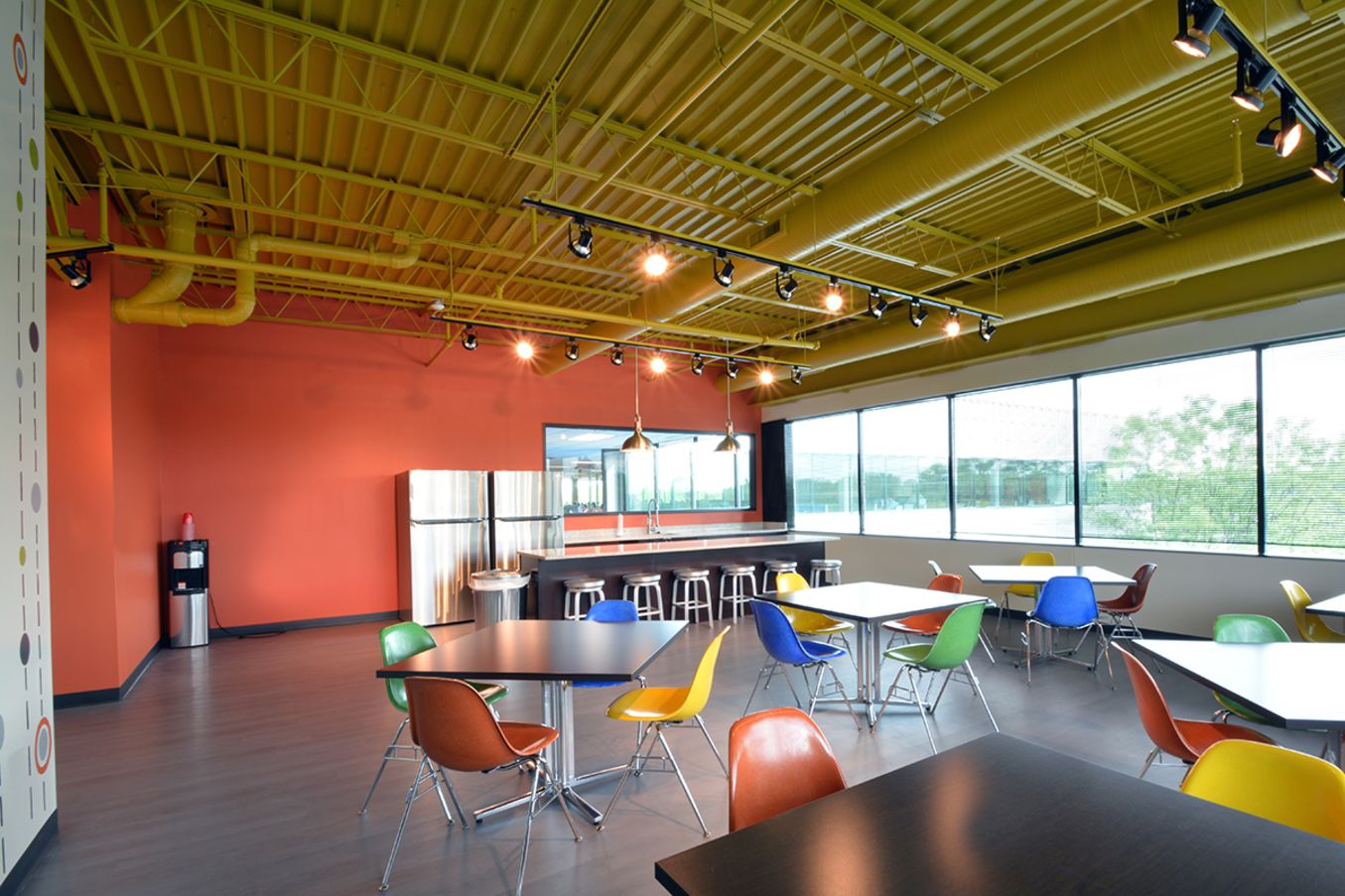 What is one thing that is unforgettable when someone walks through your space?
Fresh. Our office is purposely light, bright and fresh. Nothing stale here. The space is engaging from the moment you first enter. Upon entering, you know exactly what we are focused on.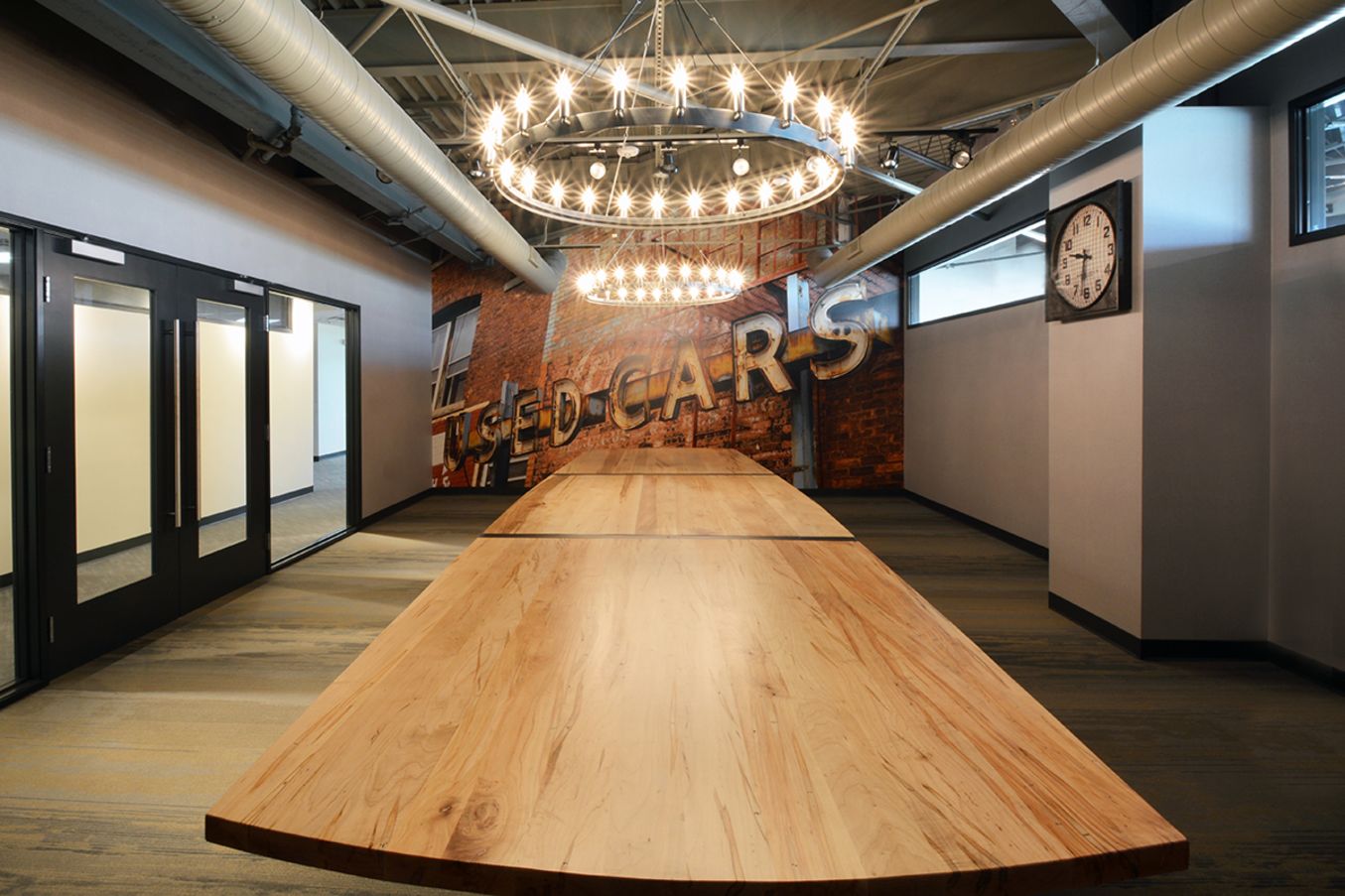 How does your space tell your company's story and reflect its brand?
Our company is 30 years old, a rarity in our industry. When entering our space you are greeted with a beautiful wallcovering of a classic automobile, from the drivers view. This reflects on our long history in our industry with you in the driver's seat. From there you are continually impressed with the fresh and bright atmosphere, reflecting the new direction of the company and its new leadership in a new progressive Indianapolis environment. The sense of history and the promise of our future are palpable in our space.
How does your space engage your employee base?
Our space is light, bright and open. This creates an environment highly conducive to open collaboration. With collaboration comes ideas and creative solutions. Our space encourages this collaboration in a comfortable and innovative setting.