Clinical Architecture is a Healthcare IT solutions provider. They develop software focused on the quality and usability of clinical information. They believe improving the quality and efficacy of clinical information will have a profound effect on care delivery, healthcare costs and overall outcomes.
How does this space drive productivity, collaboration, and connectivity?
Our space was designed around our people. We have large open areas for gathering, standing desks for everyone, and collaboration areas that are comfortable to help promote creative thinking and reduce stress. There is a hanging scrabble board and chess board in our space where we hold tournaments to try and get everyone to have friendly competitions and not make the work area so overwhelming.
What is one thing that is unforgettable when someone walks through your space?
One thing everyone who enters our office continues to talk about from our space is the soda machine in the cafe.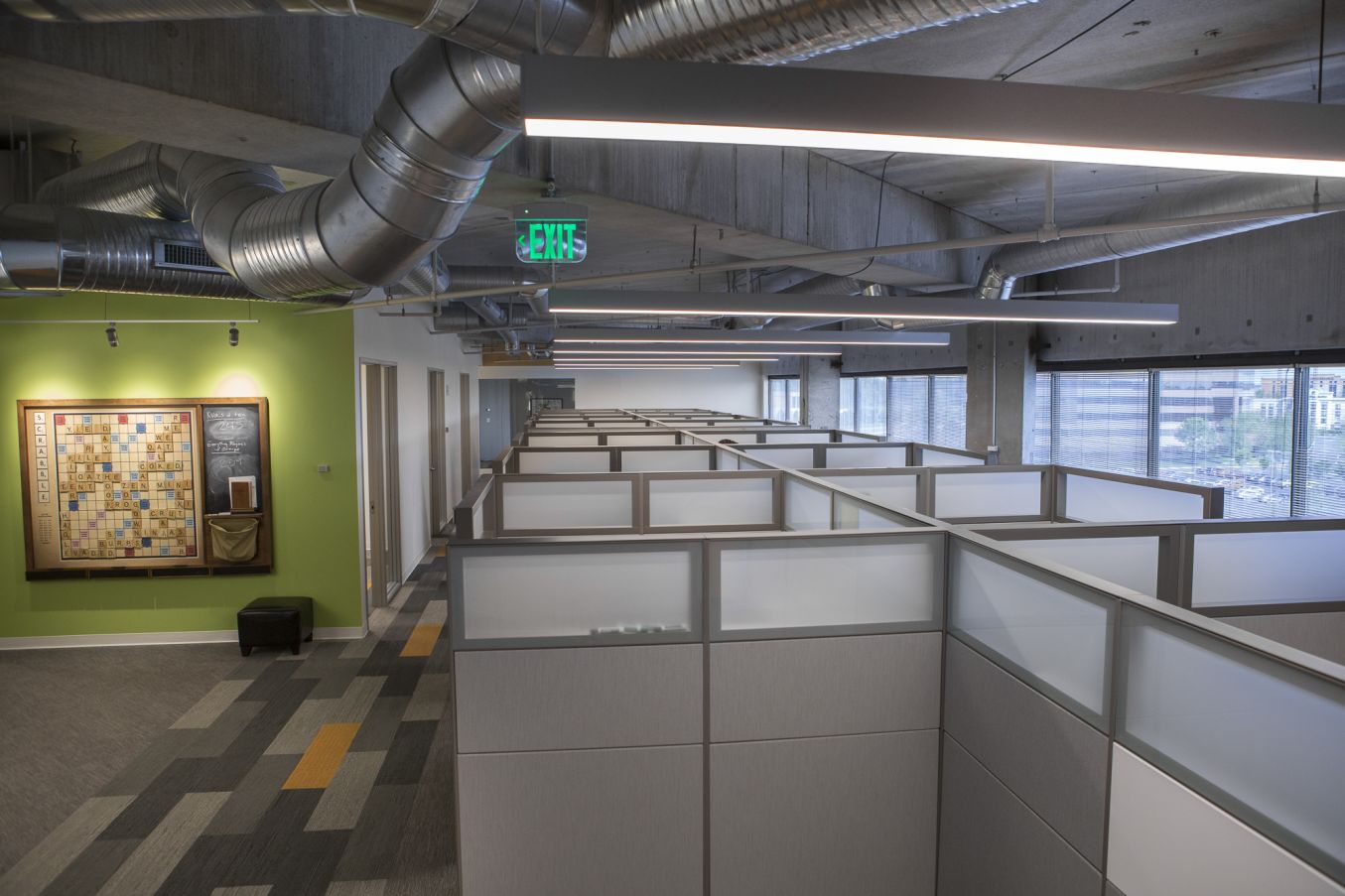 How does your space tell your company's story and reflect its brand?
We have a large open cafe in the middle of our space that we gather often for company lunches. This area is reflective of not only our collaborative environment, but also transparency throughout the organization; at our company lunches our CEO shares updates about everything going on. The cafe was created as an area that everyone could go and hold conversations about anything and get away from their offices.
How does your space engage your employee base?
Our space engages our employees by offering a variety of options that promote different styles of work. We have a scrabble board for team building, co-working spaces, private offices available, a treadmill desk, and several styles of conference rooms. Our space was designed with a focus on detail that helps foster innovation and productivity.