CIE seeks to be a leading manufacturer of integrated alcohols and premium feeds by providing customer-centric solutions delivered from a green, sustainable platform.  Their daily promise to their customer is clear: "Passionately approach each day to deliver creative solutions for a more sustainable tomorrow."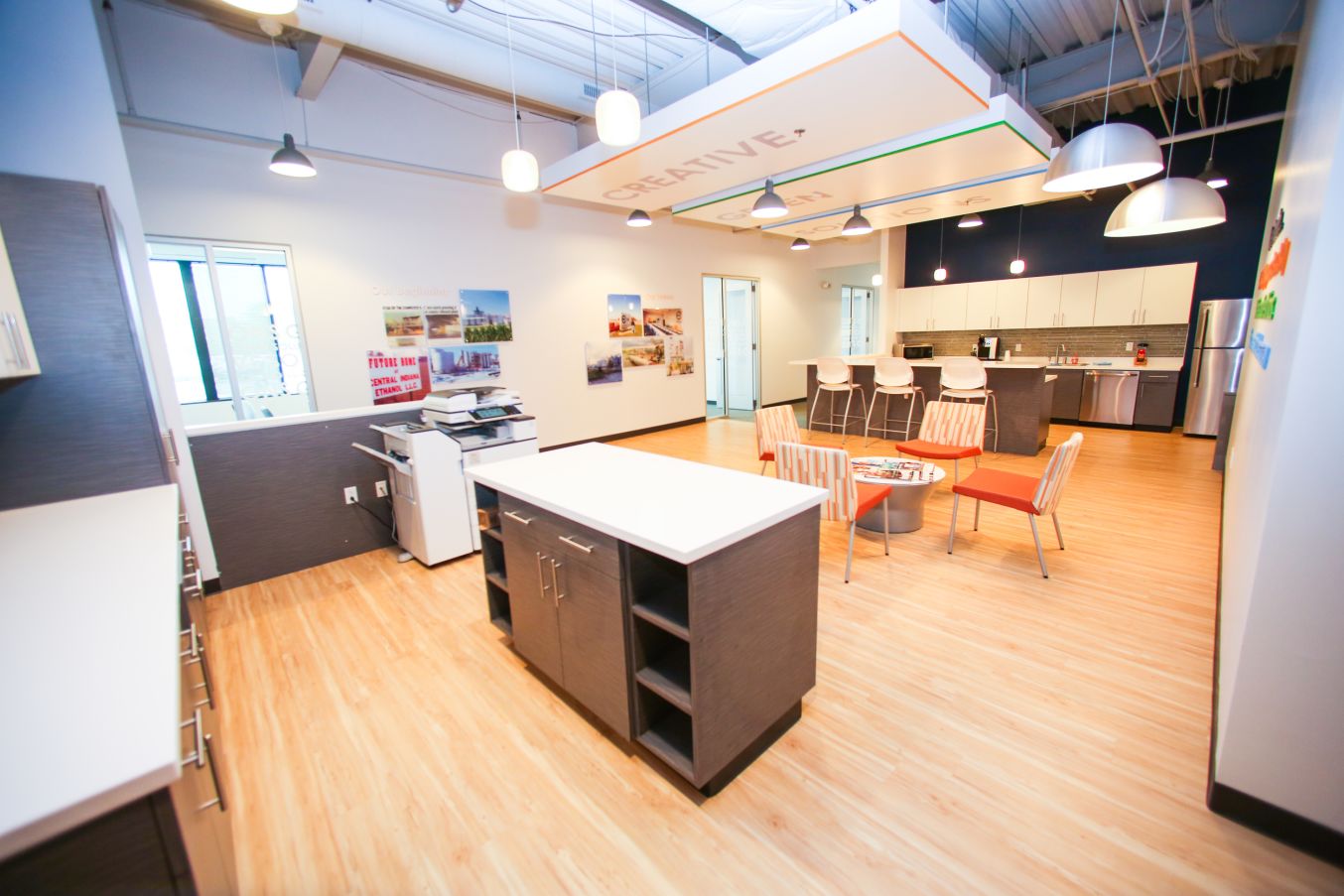 How does this space drive productivity, collaboration, and connectivity?
From entry to floor to door the space's intent is to drive customer engagement and daily employee inspiration (interest). Employees are inspired each day by visual engagement. Upon entry a clear visual brand equity is present. Once inside, visitors and employees alike are reminded of their roots ("our beginning") and where we are headed as a result of their work. These reminders are driven by high end photos (imagery) placed on the main thorough fare (hallway) within the social area leading to offices. As a small, private, organization we feel it is critical team members understand management recognizes their challenges, while embracing the tough road we must travel together to accomplish the unthinkable. Outside of inspiration and engagement to drive productivity, CIE has developed an open, casual floor plan at the center of its space to enable better ideation.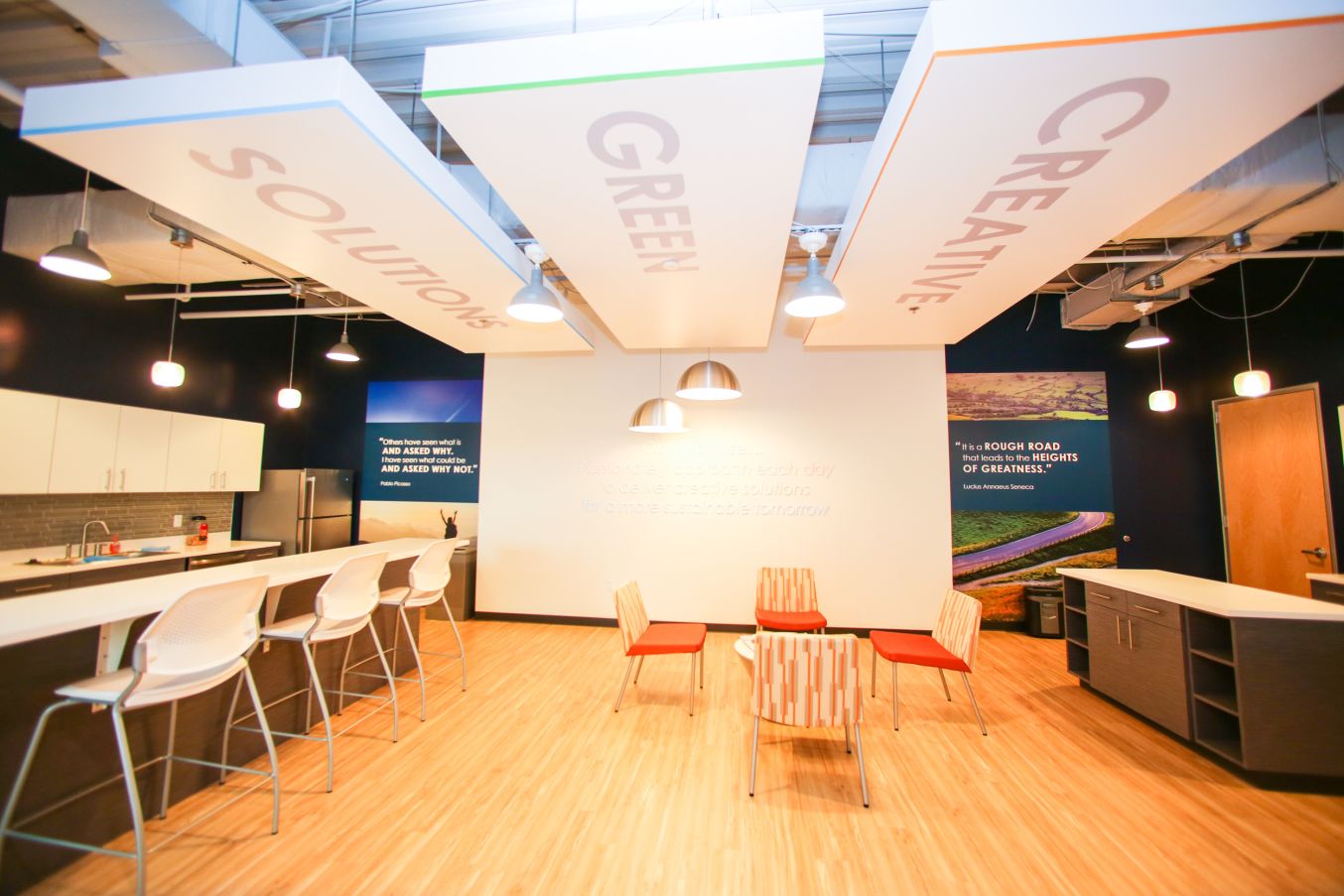 What is one thing that is unforgettable when someone walks through your space?
The breakroom environment with CIE's wall story.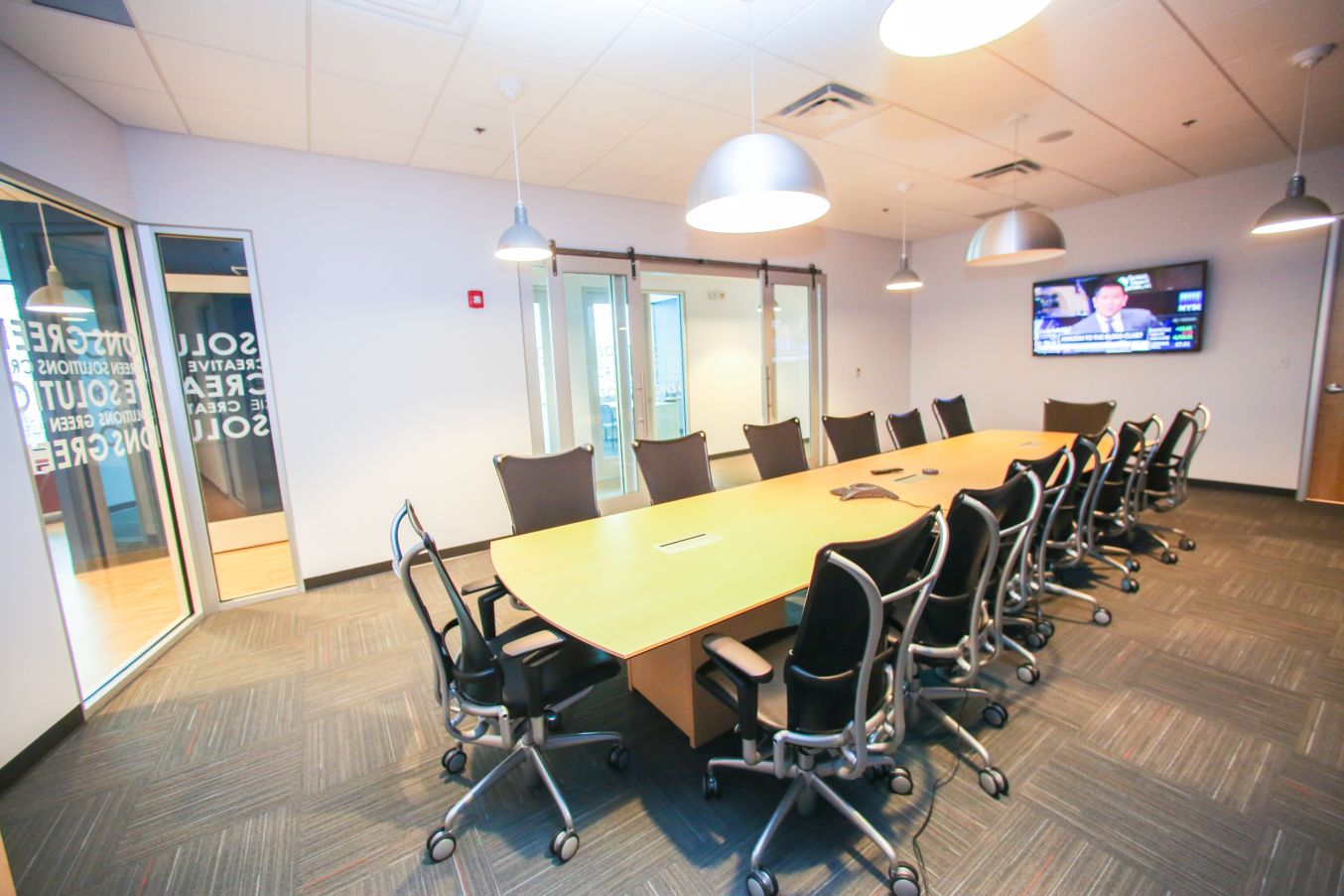 How does your space tell your company's story and reflect its brand?
Upon entry a clear visual brand equity is present (behind the front desk) with subtle tagline initiation ("Creative. Green. Solutions.")… noted on the glass visual peering into the board room.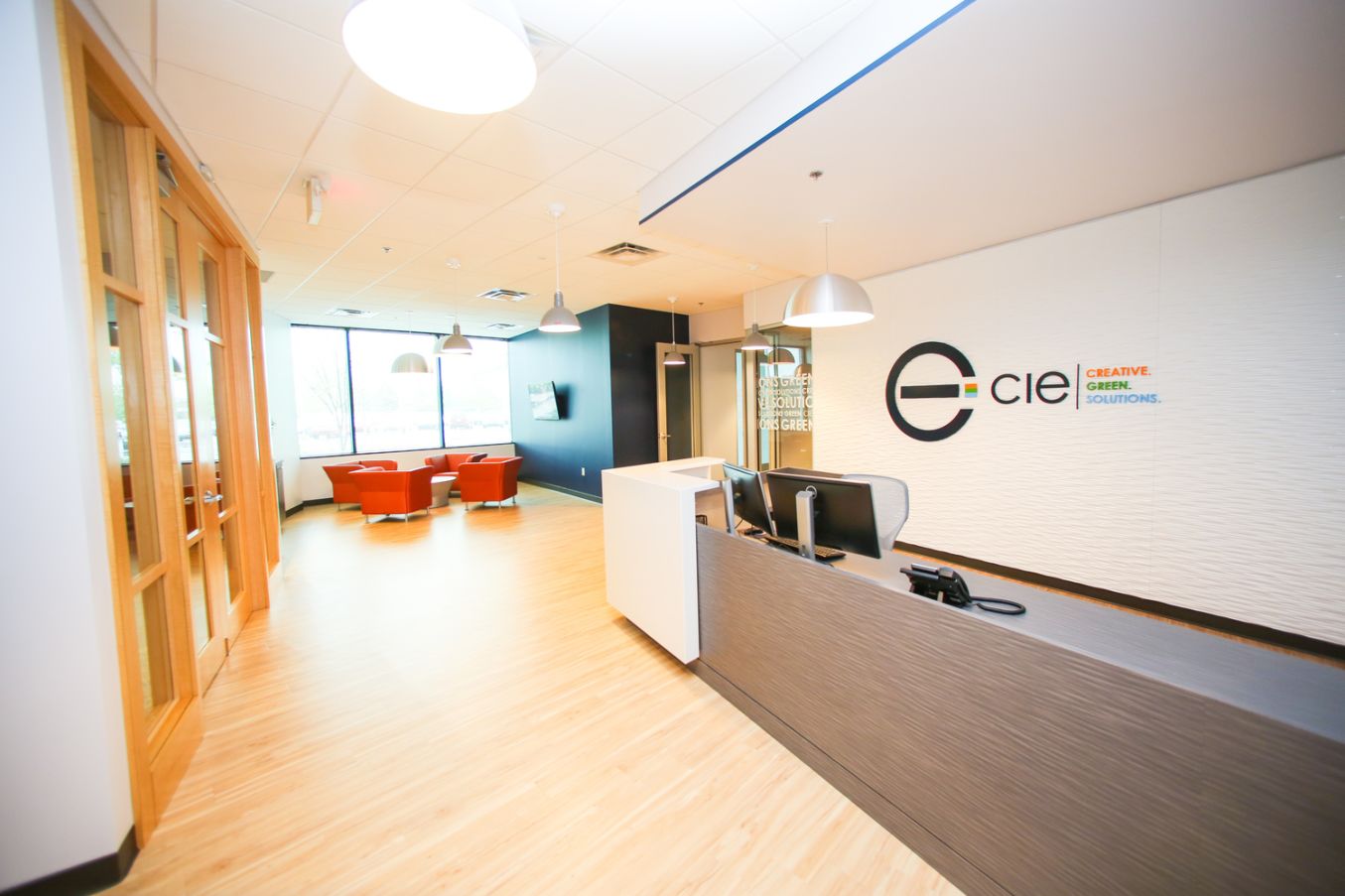 How does your space engage your employee base?
Comfortable seating, placed beneath a well lit, low level, circular table invites open conversation in the midst of a bar/ breakroom area. Intentionally, the breakroom becomes the focal point for collaboration, meeting, and idea sharing around lunch time and in those moments a break is needed to think.