Central Indiana nonprofit agency providing aging & disability resources to Marion, Boone, Hamilton, Hancock, Hendricks, Johnson, Morgan & Shelby counties; CICOA Aging and In-Home Solutions spent ample time and intentional energy re-modeling their space to be able to serve their clients at the highest level.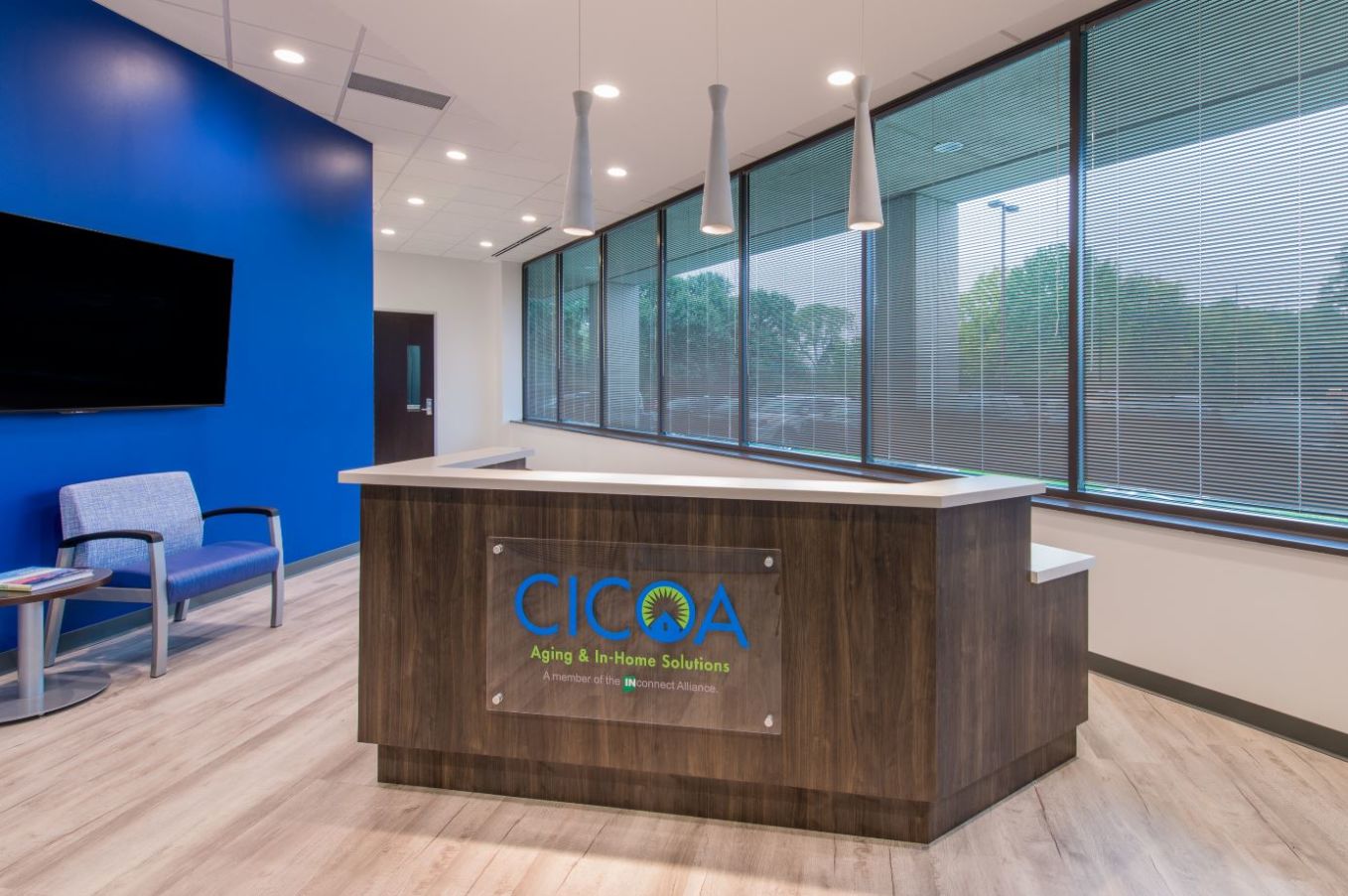 How does this space drive productivity, collaboration, and connectivity?
CICOA's remodeled space includes private offices which compliment open cubicles and gathering areas throughout; allowing employees to have flexible work options that are both private and public. Further, optimal technology within common areas allow employees to brainstorm with one another, present information and collaborate amongst their teams.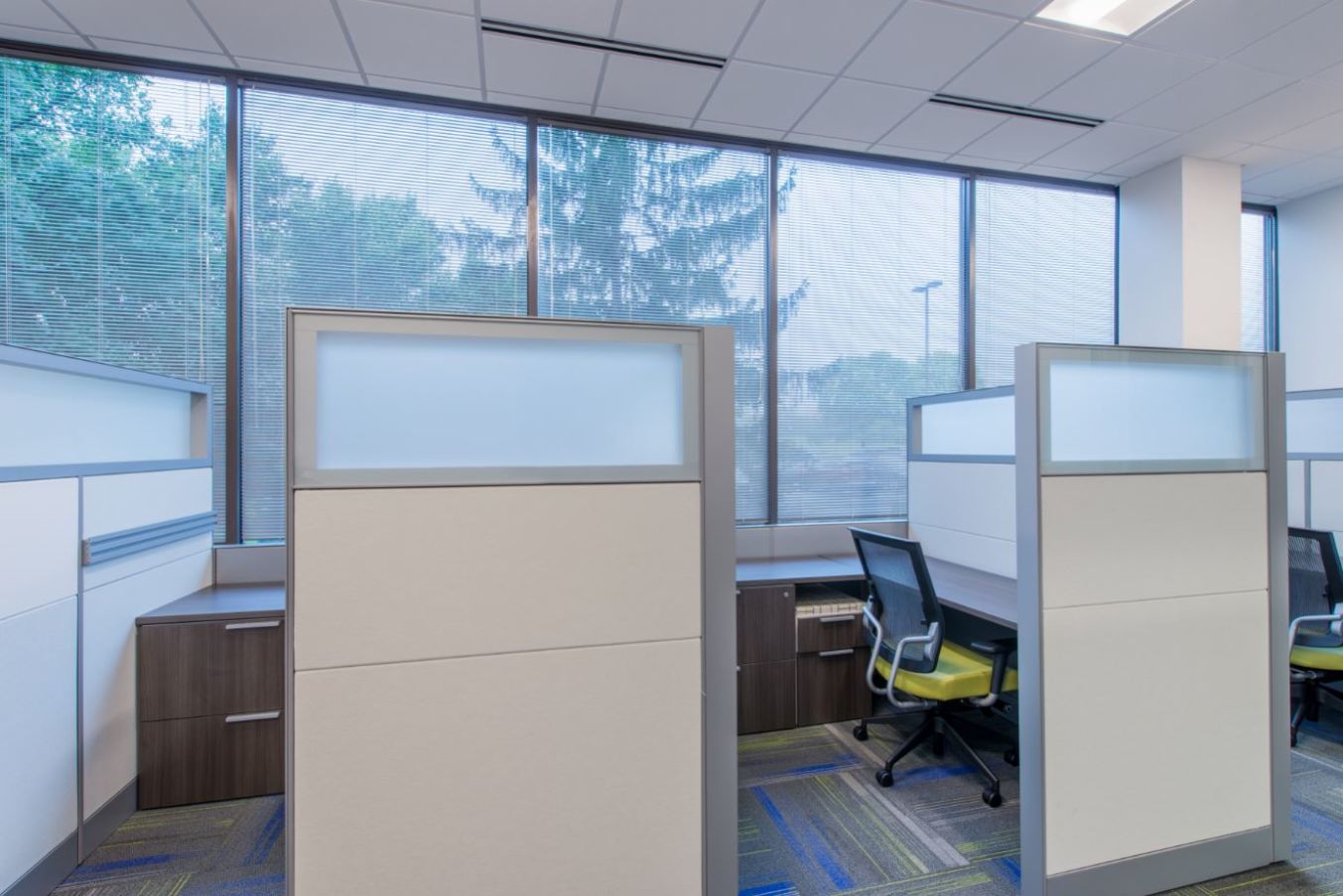 What is one thing that is unforgettable when someone walks through your space?
The vibrant colored carpet was intentionally chosen to be on-brand and synchronized with the CICOA mark. The distinctive floor throughout makes a bold impact that is unforgettable to staff and visitors alike.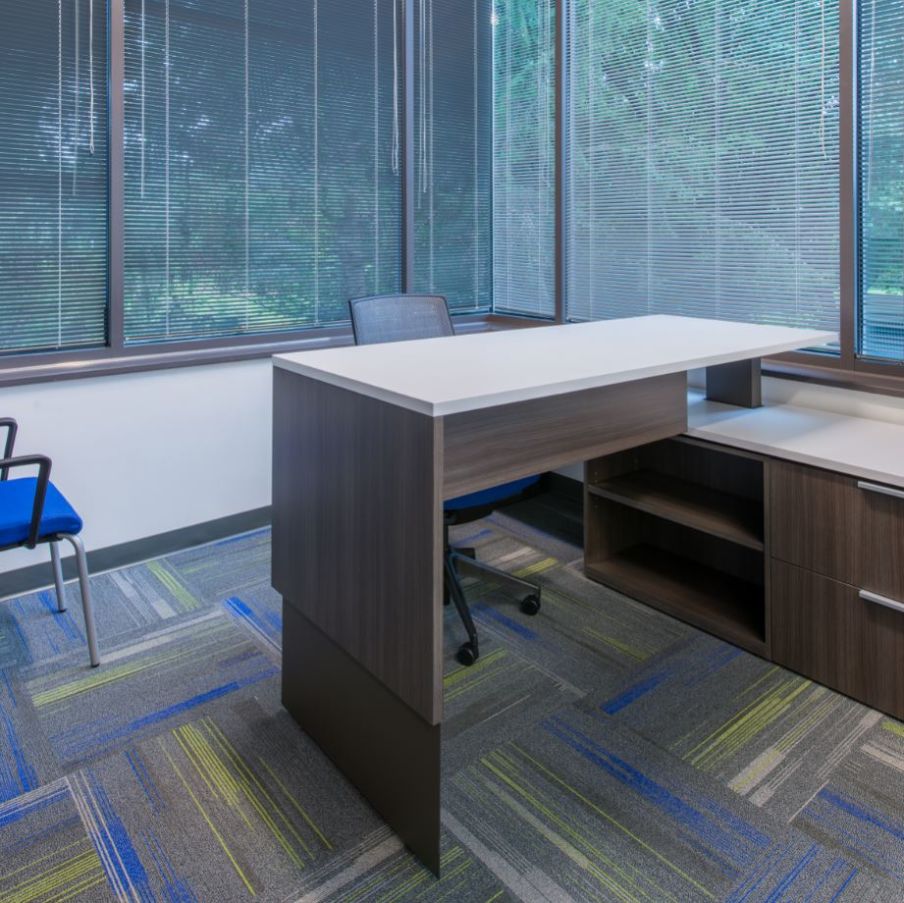 How does your space tell your company's story and reflect its brand?
Bright pops of color interweave the space - from modern chairs to flooring, playing off of the CICOA logo to make it a cohesive working environment that showcases a proud brand, followed by a proud culture.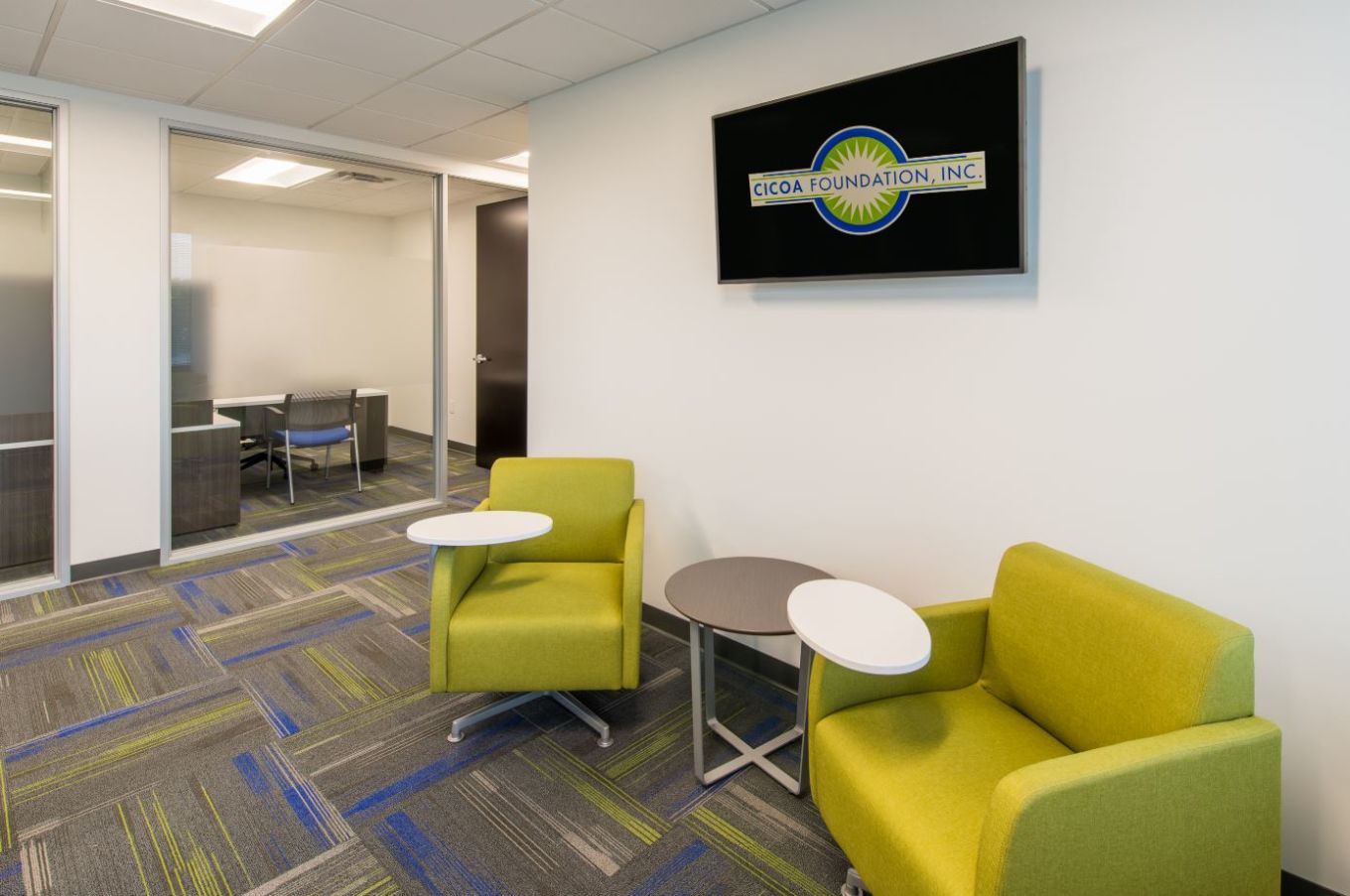 How does your space engage your employee base?
The over-sized breakroom provides a great space for employees to connect over lunch or meet. Small pockets of unique seating throughout the new footprint also allows for collaboration amongst staff and clients within the space - creating a new and fresh energy.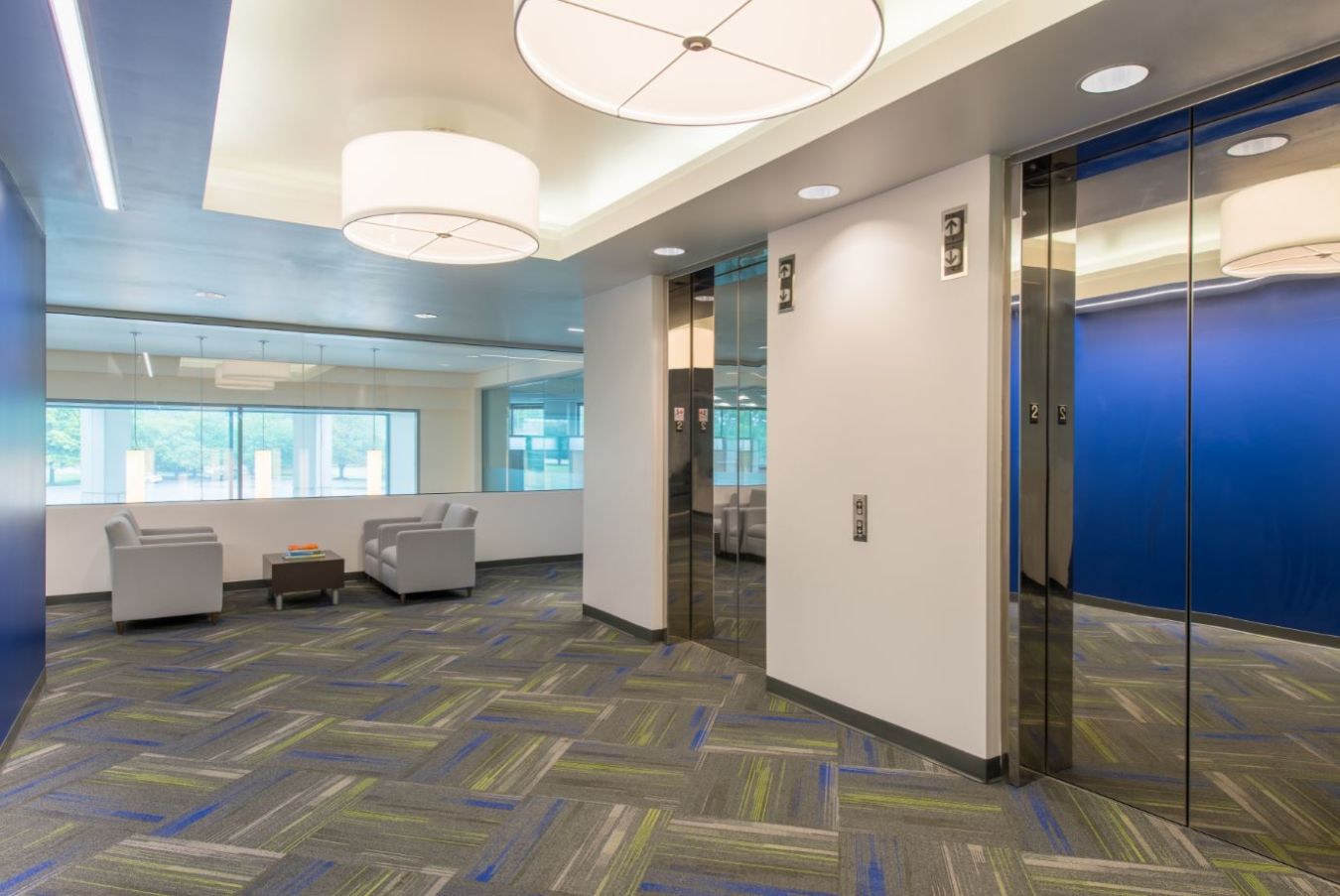 Common Area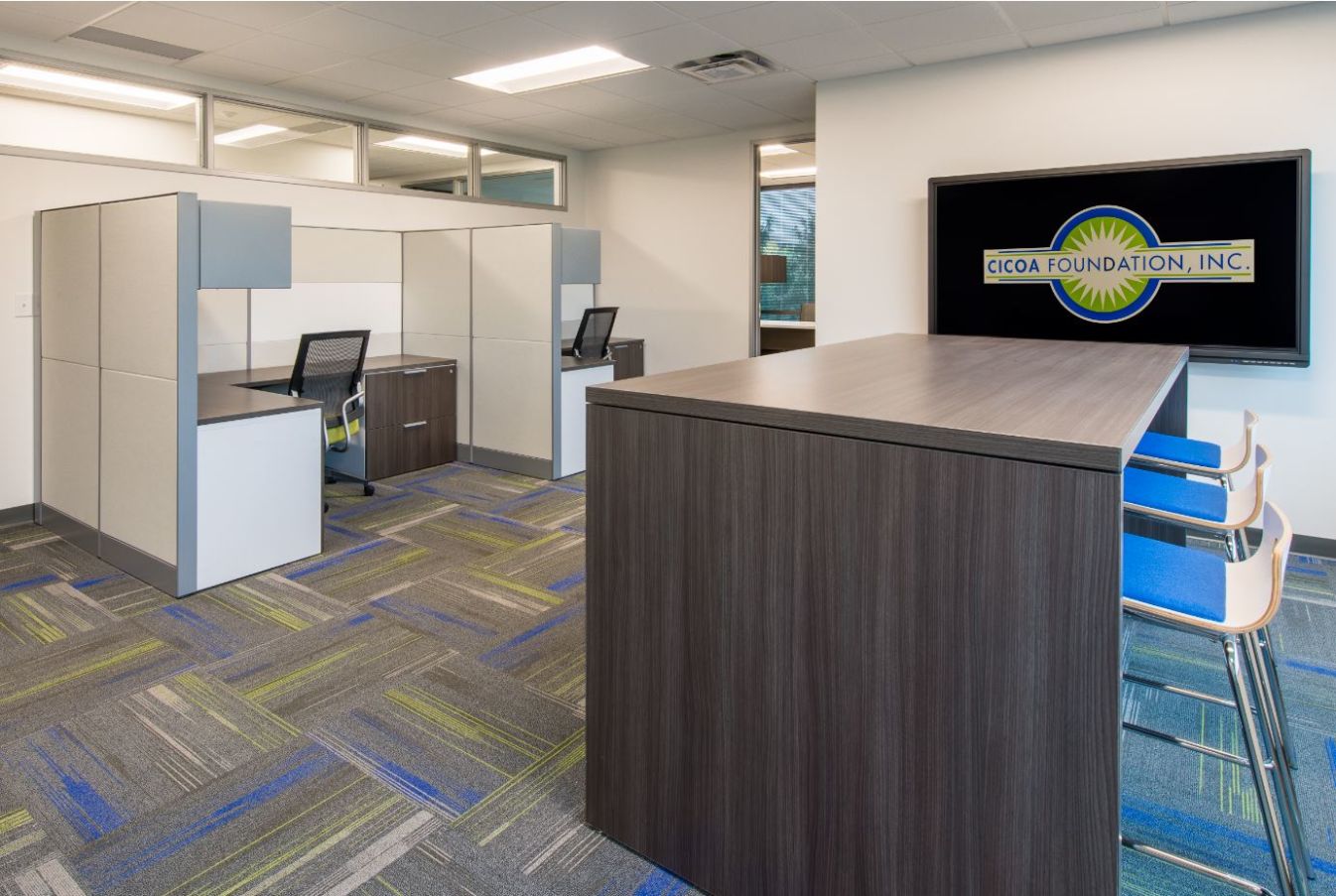 Breakout Space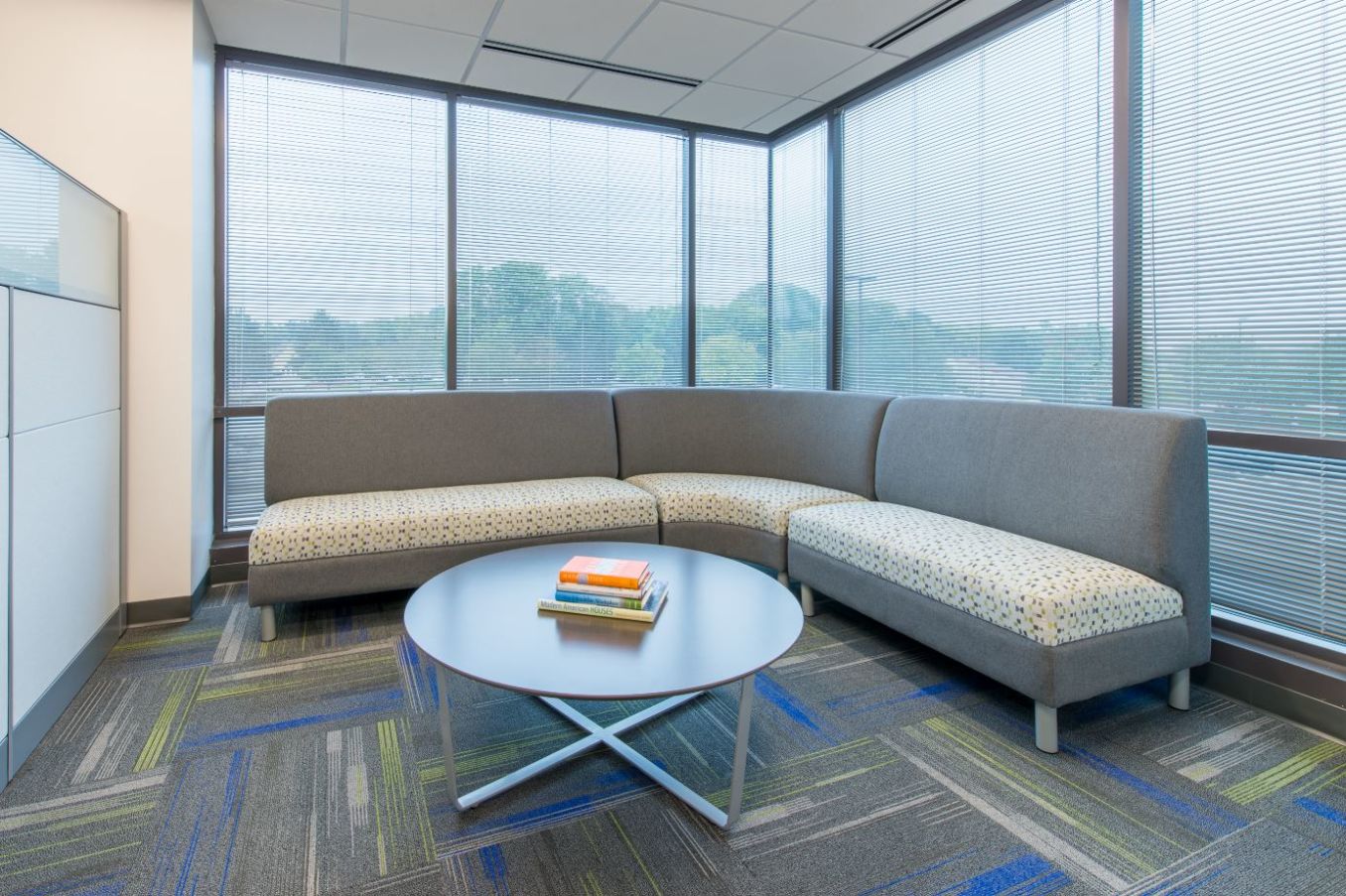 Common Area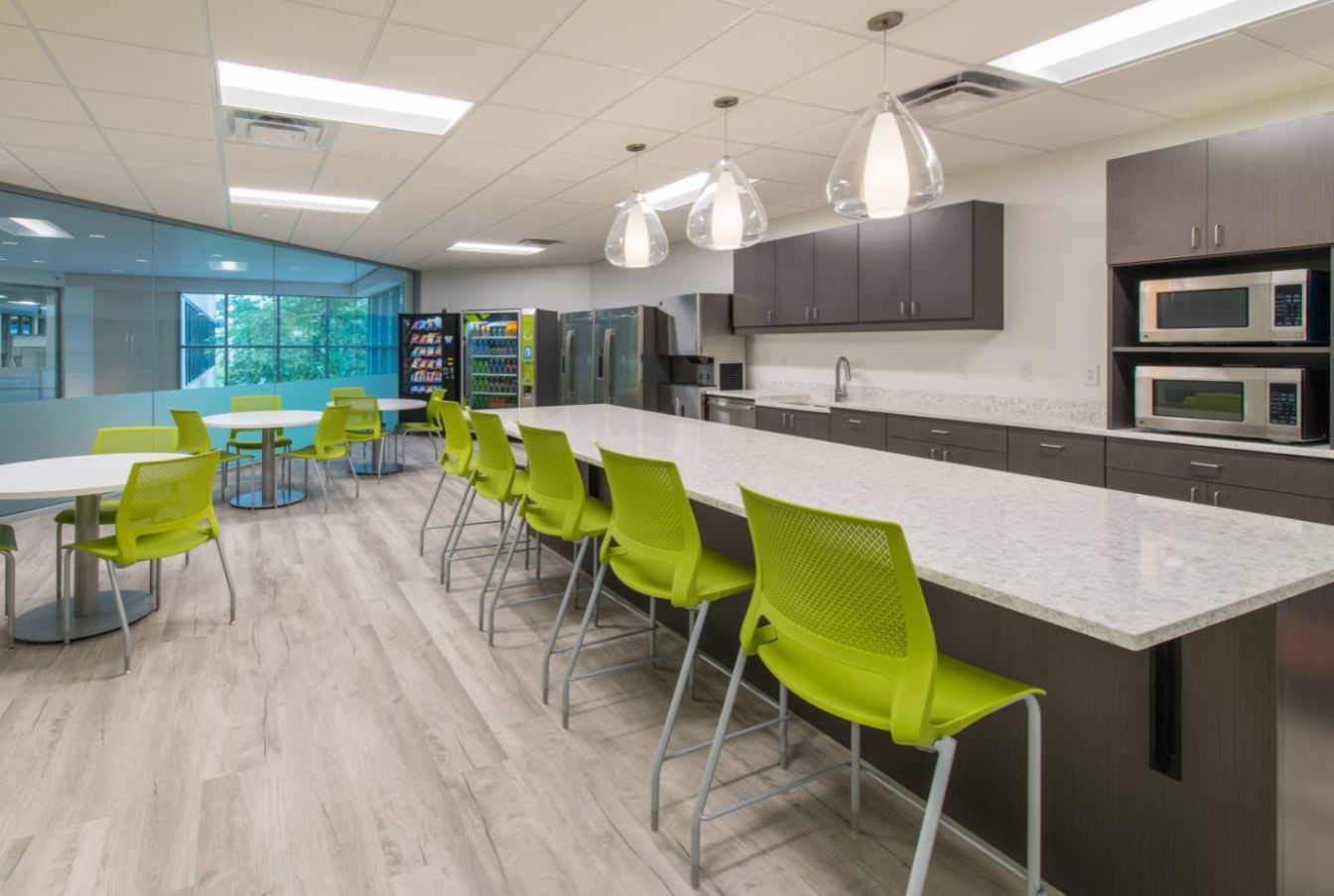 Kitchen
Kitchen