The Chapter 13 Bankruptcy Trustee for the Southern District of Indiana, Indianapolis Division, is an independent contractor appointed by the United States Trustee, and is mandated with the responsibility to administer more than 5,000 Chapter 13 bankruptcy reorganization cases. Administration is both legal (ensuring compliance with the Bankruptcy Code) and accounting (collection and disbursement of more than $35M per year to creditors).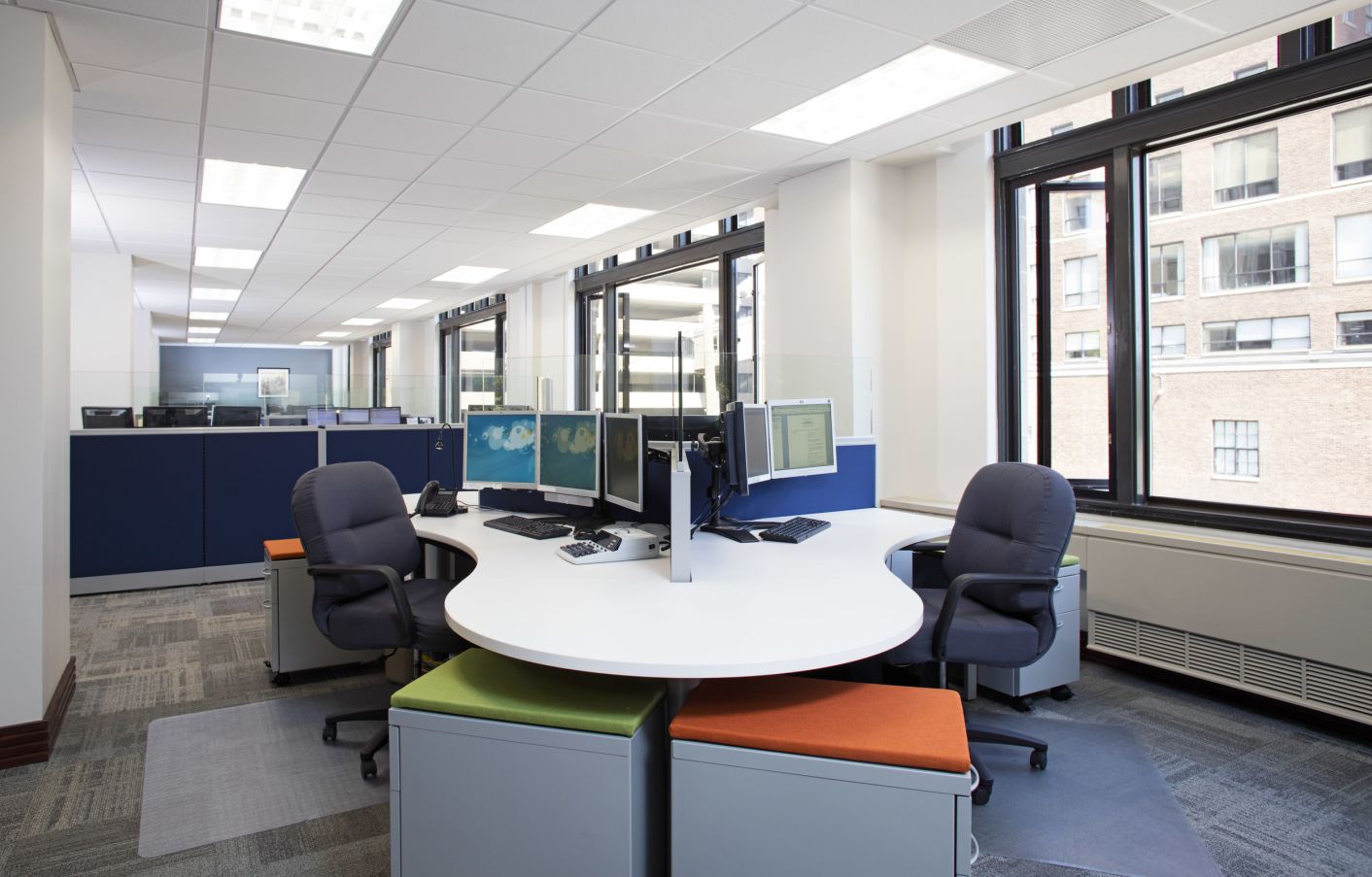 How does this space drive productivity, collaboration, and connectivity?
The office is broken into teams (Legal; Auditors; Case Analysts; Claims; and Communication). Parallel Design Group created an "open concept" that allows employees of each section to collaborate as a team while providing individual privacy for detailed work. The space drives productivity with its bright colors, availability of natural light, and open windows allowing for "white noise" and fresh breezes. Special thought was given to a large café' style bistro where all team members can meet to train on a network connected 55" monitor or relax at lunch with a comfortable and quiet break room.
What is one thing that is unforgettable when someone walks through your space?
The most unforgettable part of the office is the conference room which can be seen throughout the office. The conference room has a floor to ceiling piece of glass to allow natural light allow to flow throughout. Even though we are downtown in an urban setting the window faces only the green trees directly outside and across Meridian Street to University Park. To an unfamiliar eye, it would appear as though the conference room was somewhere in a forest. As I requested, there are no doors on the conference room (as we do not have any confidential meetings) and the windows in the conference room are almost always open. With three ceiling fans running down the main hallway, there is a nice breeze and an unmatched working environment.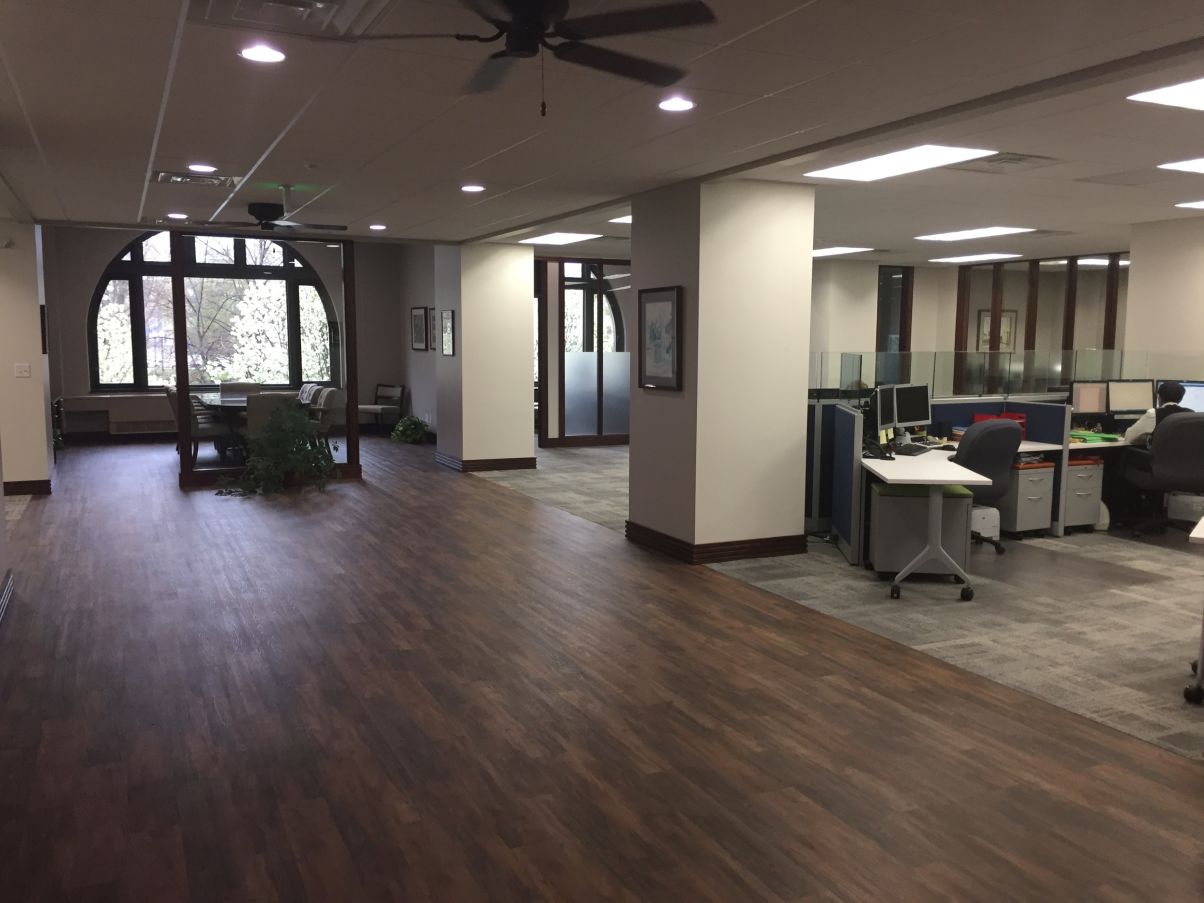 How does your space tell your company's story and reflect its brand?
Unlike traditional offices, the Trustee does not make a profit. We are not taxpayer funded, but operate on a small percentage that we collect from debtor payments. So in that sense, the brand that debtors want to see is inexpensive and cheap. That is, the less we spend, the less they pay to support us. Accordingly, Parallel Design Group did such an outstanding job that I have to tell the story of the office space to the attorneys who come to visit me. They are concerned about the apparent cost of the building space (how large it looks) and how much it hurts the trust operation. In fact, they are SHOCKED when I tell them that Parallel Design Group designed a space that decreased our square footage from 12,500 RSF to less than 8,500 RSF. They cannot believe that this space is over 4,000 square feet smaller, that the costs were so efficient that the landlord paid them all, or that this design is saving my trust operation over $80,000 per year in rent.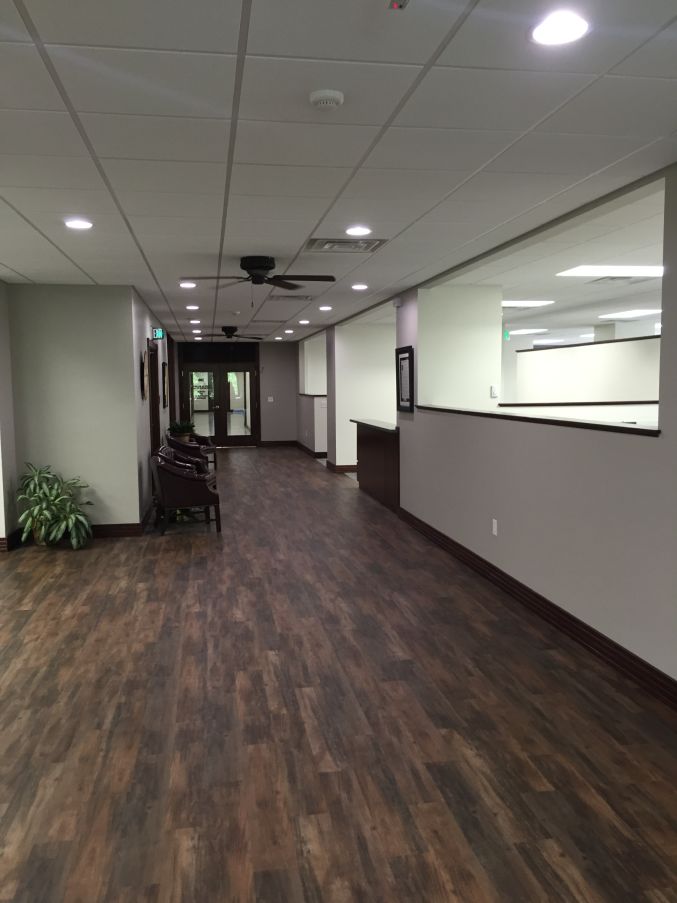 How does your space engage your employee base?
Even though I have only been the newest trustee for 14 months, my office manager has worked with the trust operation for 22 years. She constantly tells me that employee morale is as high as she can remember. Employees have told me that they enjoy coming to work in the new space. The enjoy the fact that they have better communication and collaboration as a team members, but do not feel like they are op top of each other. They like the fact that Parallel Design created a "mother's room" where they can have absolute privacy to make personal calls or get away. They enjoy the breakroom where they can have a community lunch or meet with other team members. They all see to enjoy having windows that open and access to natural light regardless of where they are in the office space. It is a creative and innovative design that focuses on employee satisfaction and functional interaction.