The management office has a conference room, café area, workstations, and a private office. We have several lobby soft seating areas as well as a large training room for the building and an outdoor seating area.
Reception Seating Area
How does this space drive productivity, collaboration, and connectivity?
The collaborative seating area in the office encourages team members to gather for quick discussions rather than utilizing Instant Messenger. Management conference room table with connectivity built-in provides quick access to the office intranet for presentations as well as keeps the work surface clear of cords.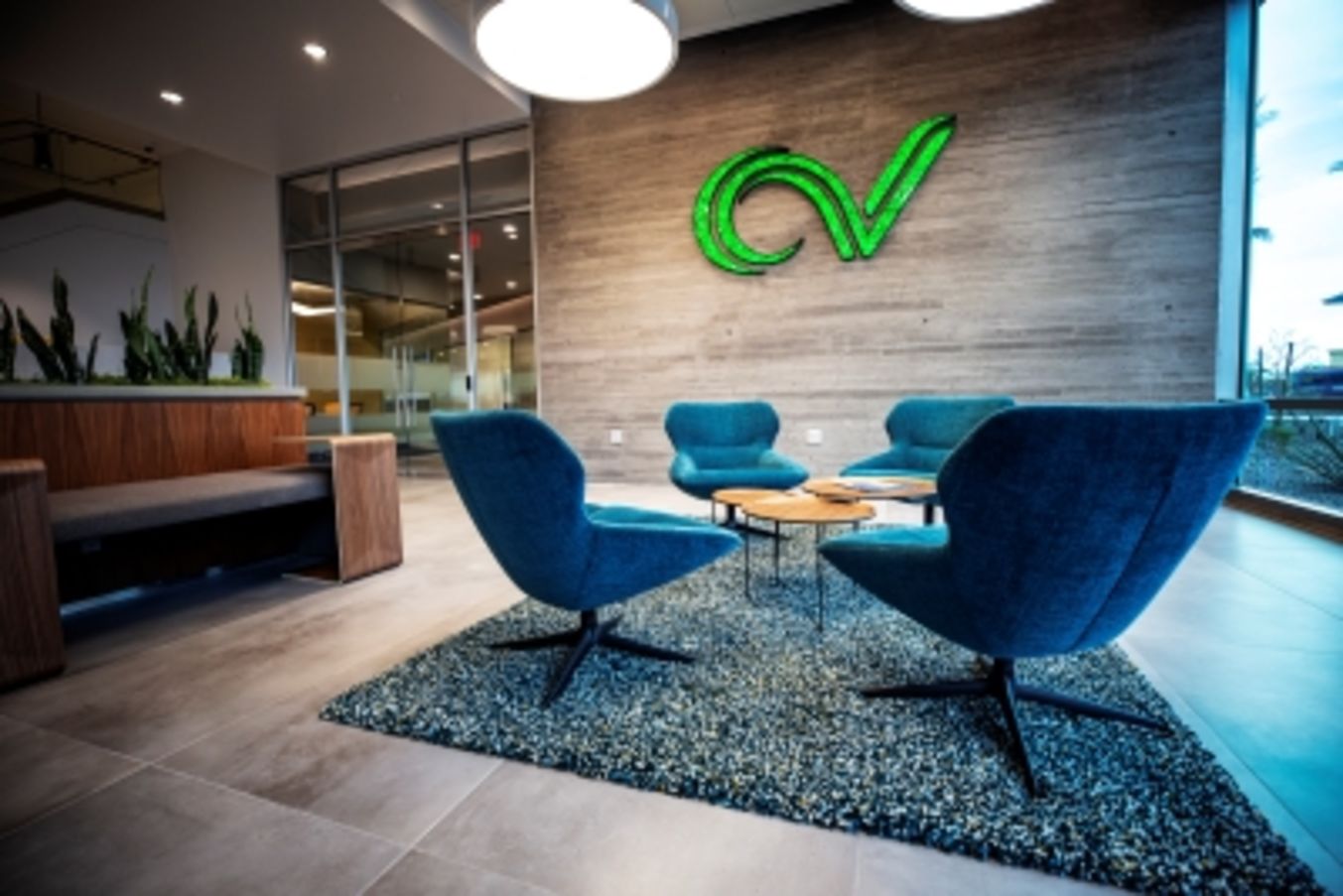 What is one thing that is unforgettable when someone walks through your space?
The management conference room is the show piece of the space with the contrasting colors of the white table, gray seating and brown cradenza which is off-set by the black acoustic panels and wood acoustic ceiling tiles.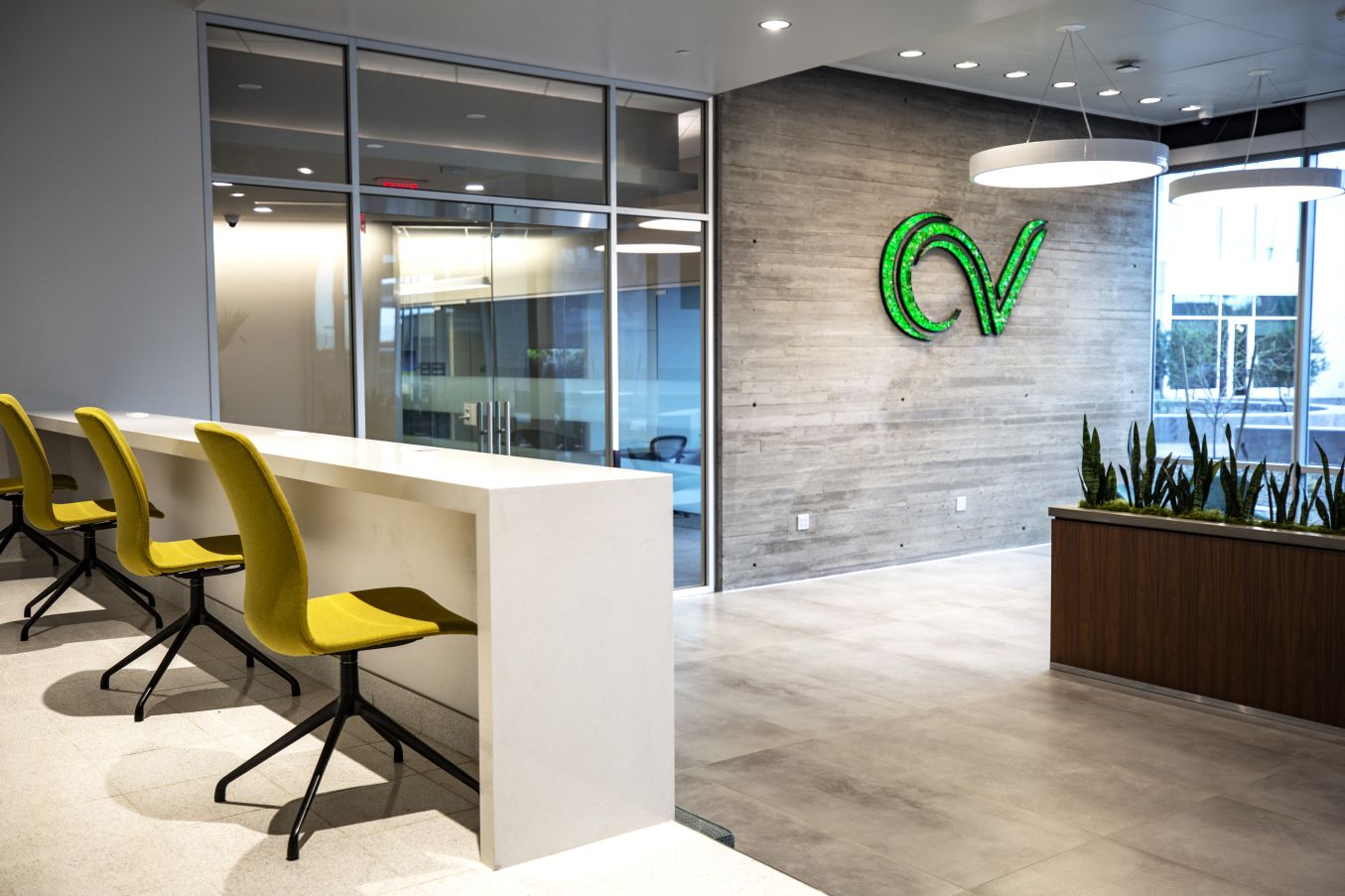 How does your space engage your employee base?
With multiple options for meetings teams are able to gather at any time.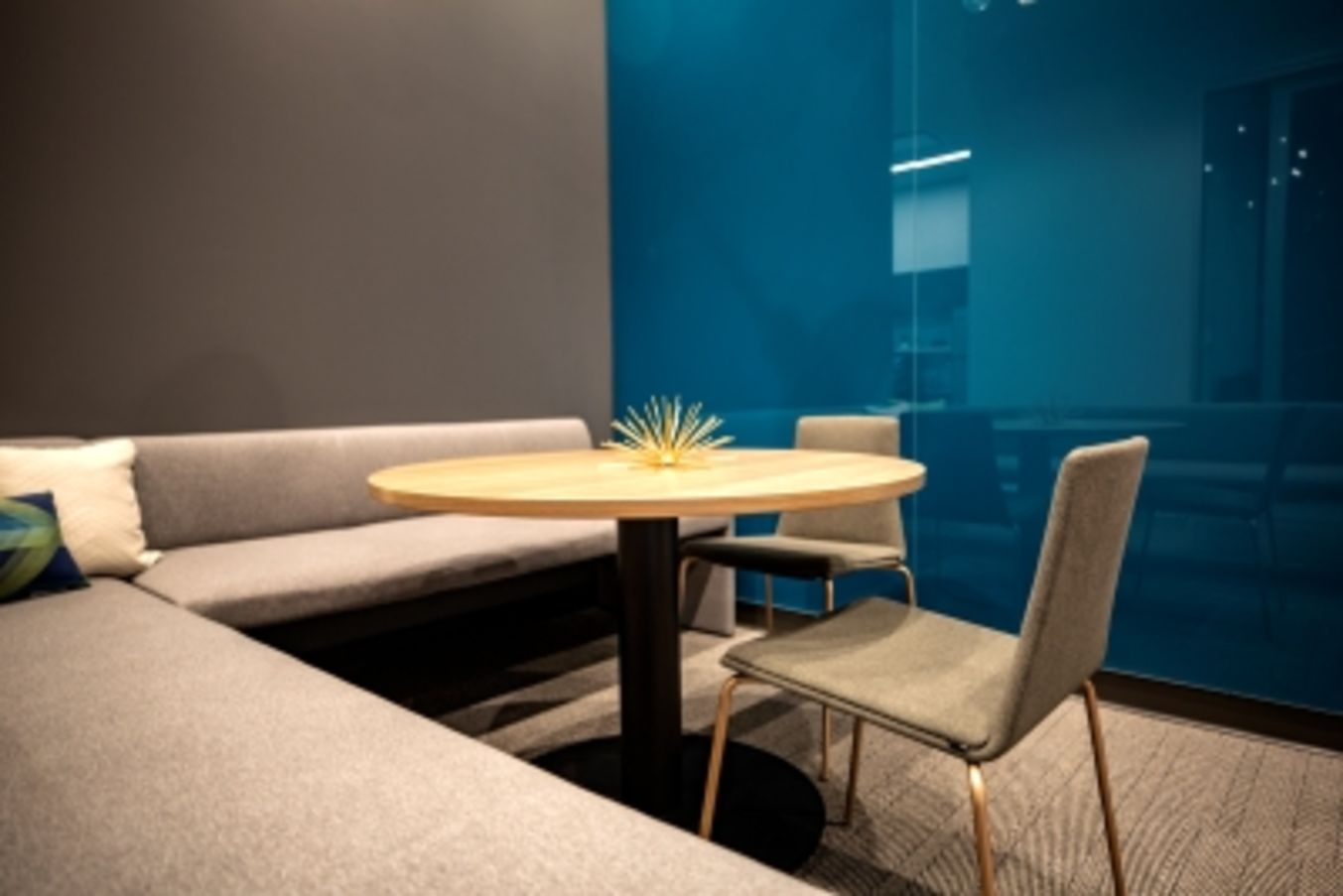 Chandler Viridian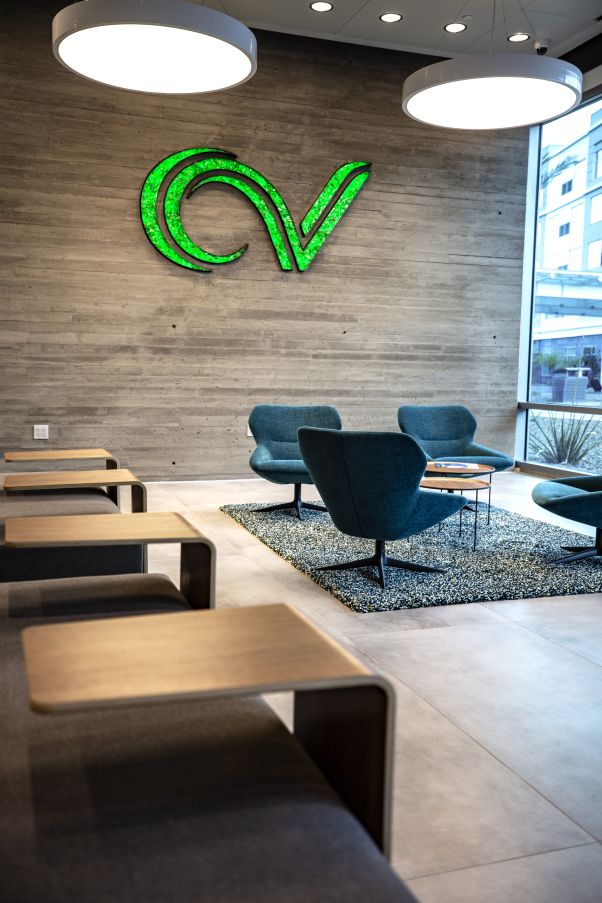 Chandler Viridian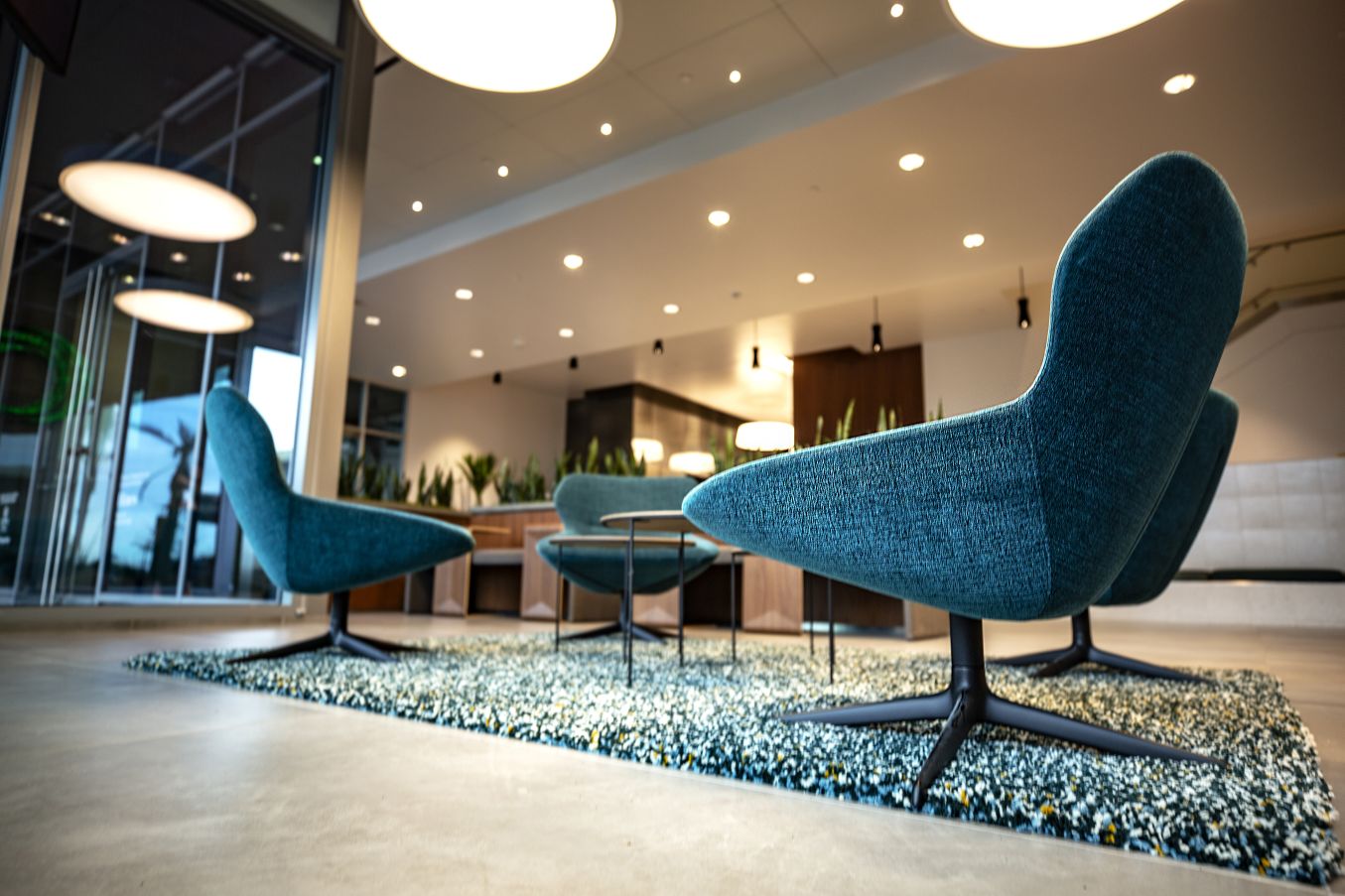 Chandler Viridian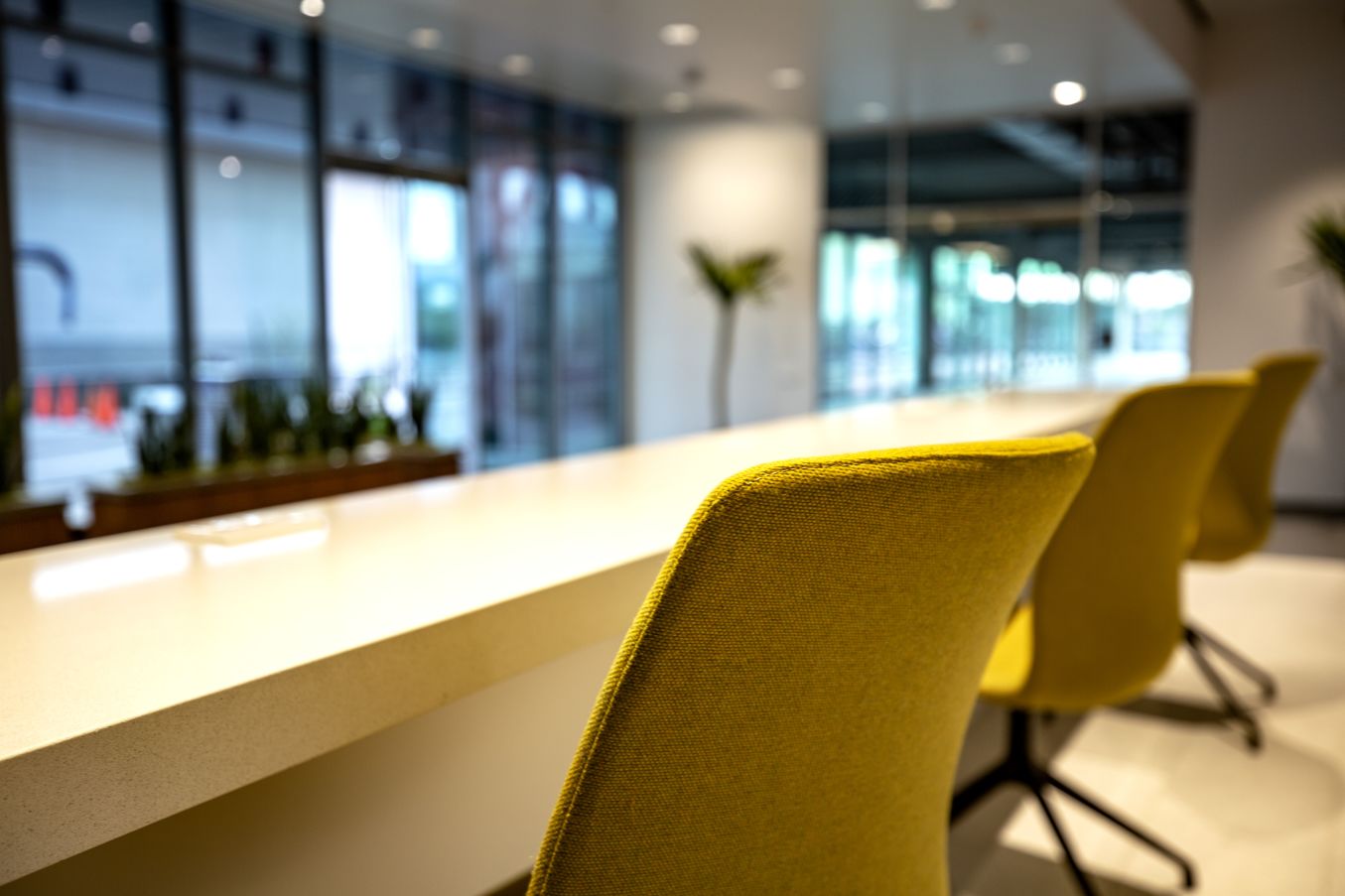 Chandler Viridian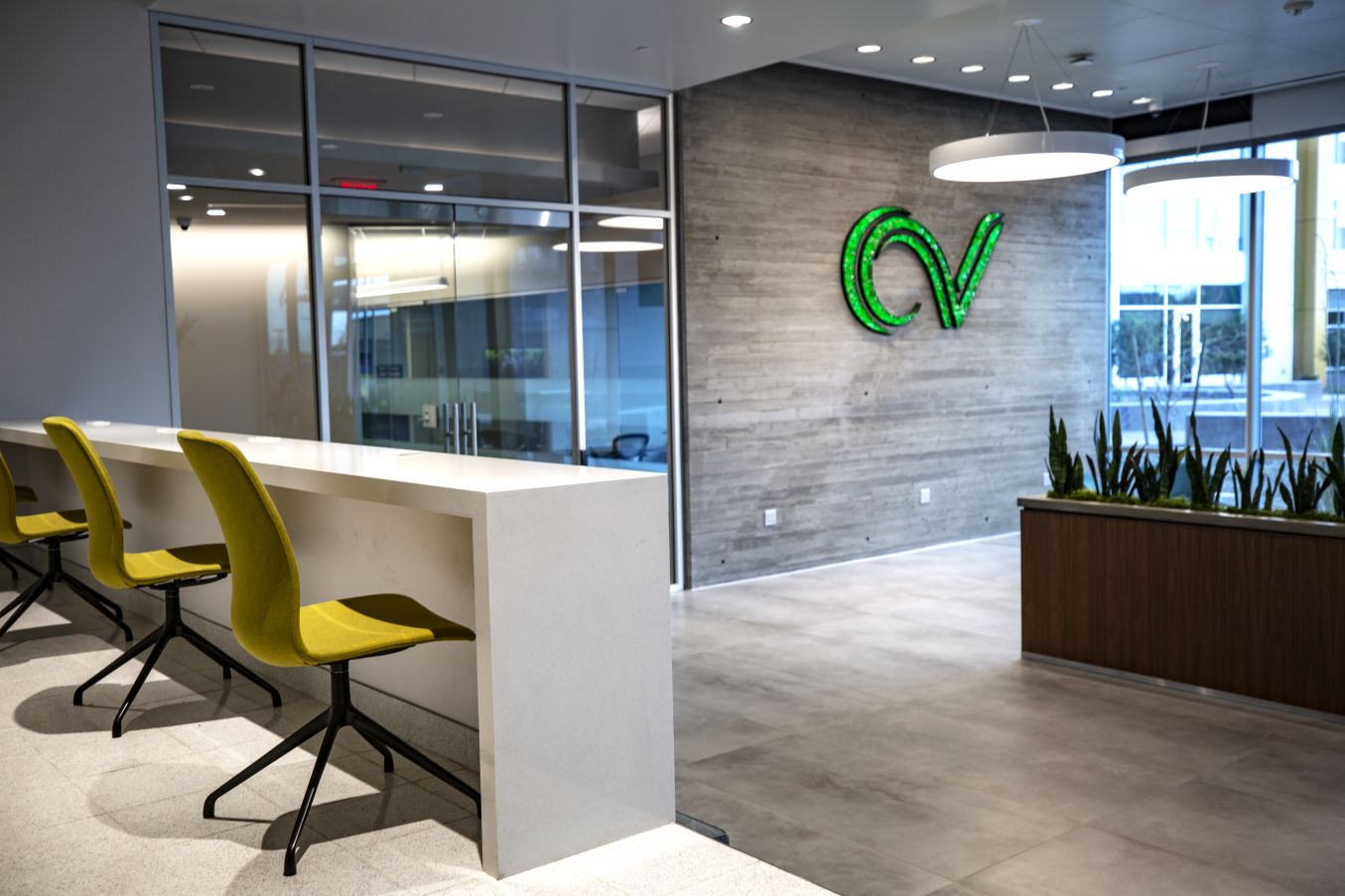 Chandler Viridian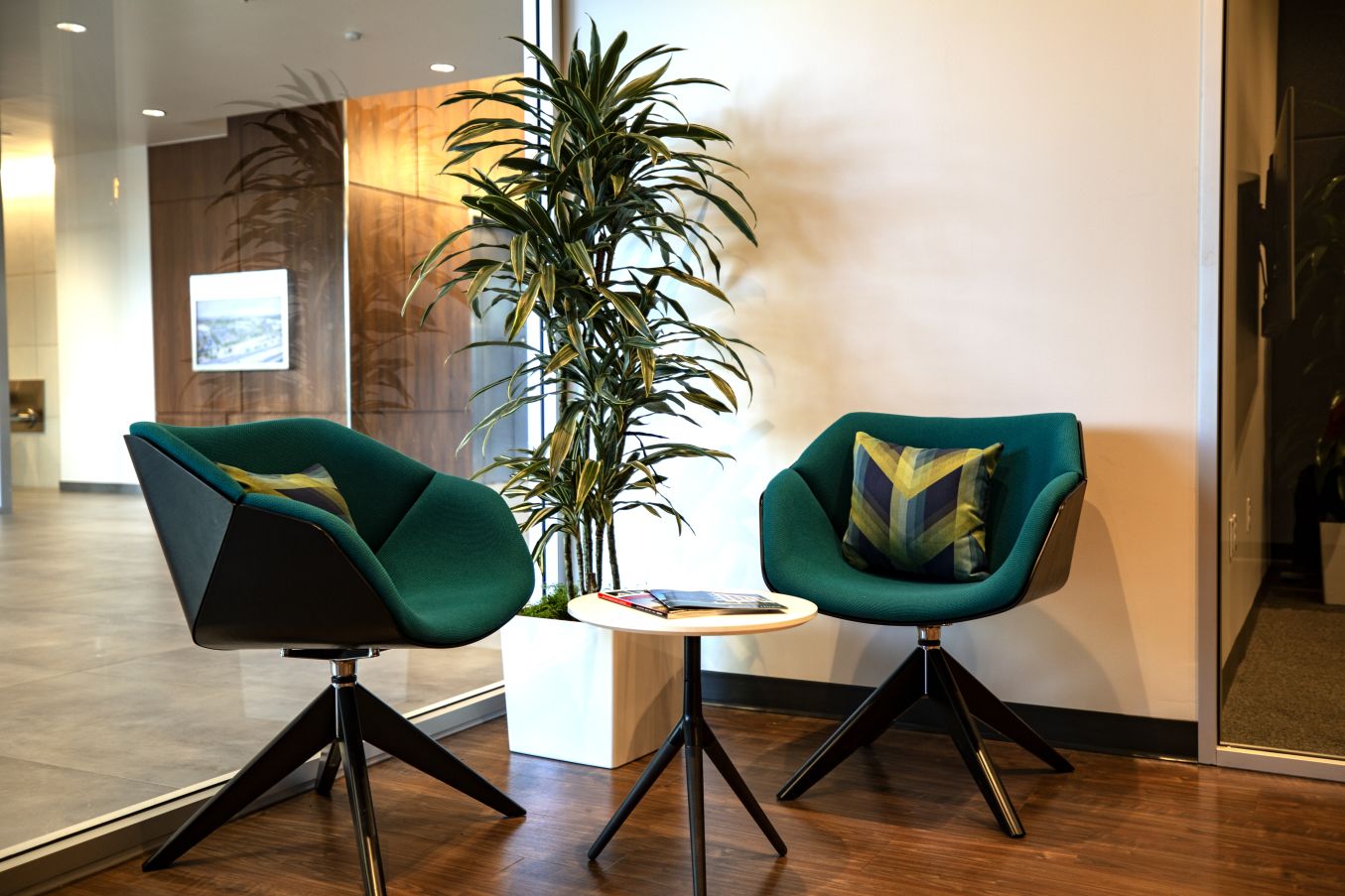 Chandler Viridian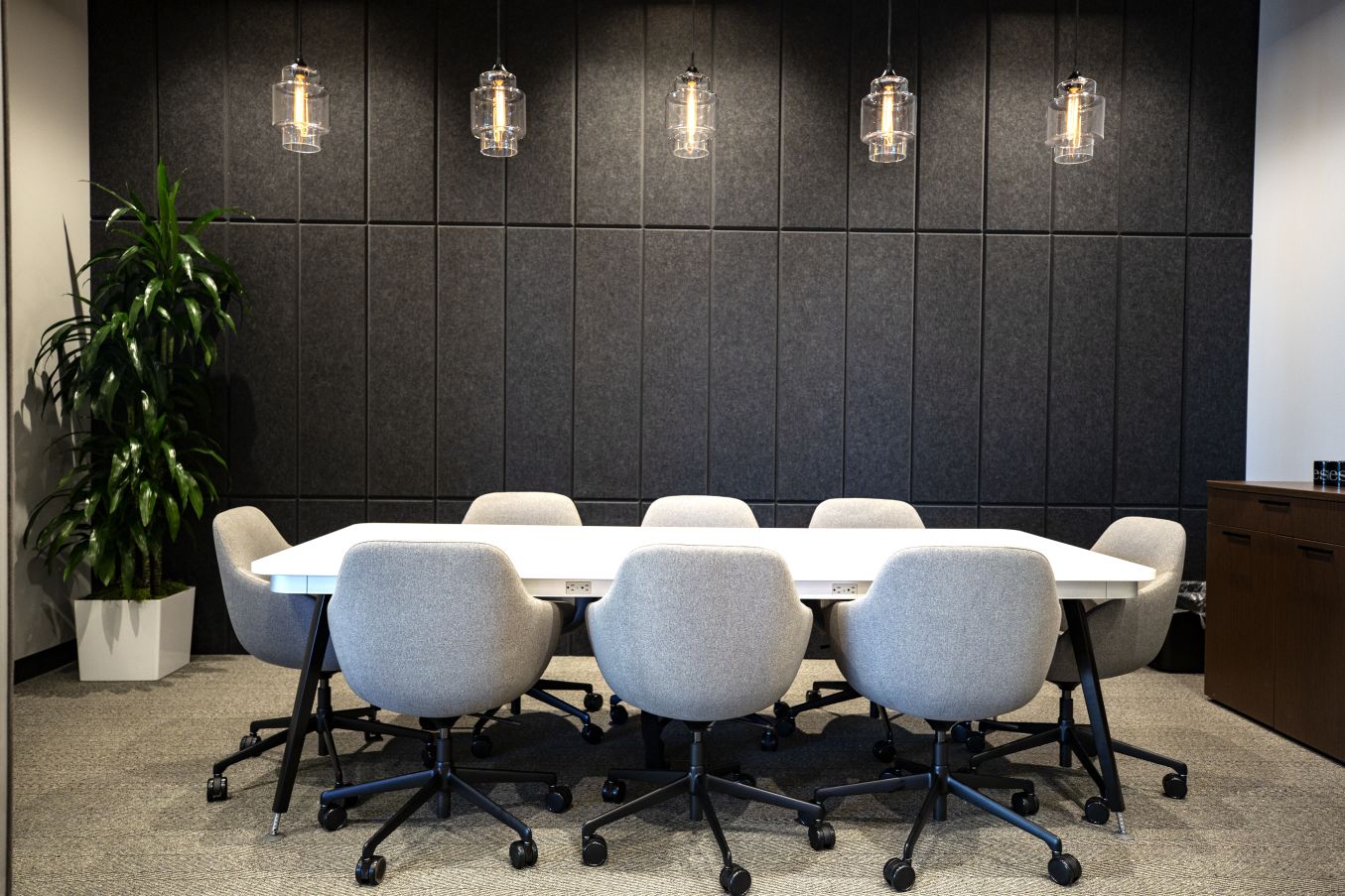 Chandler Viridian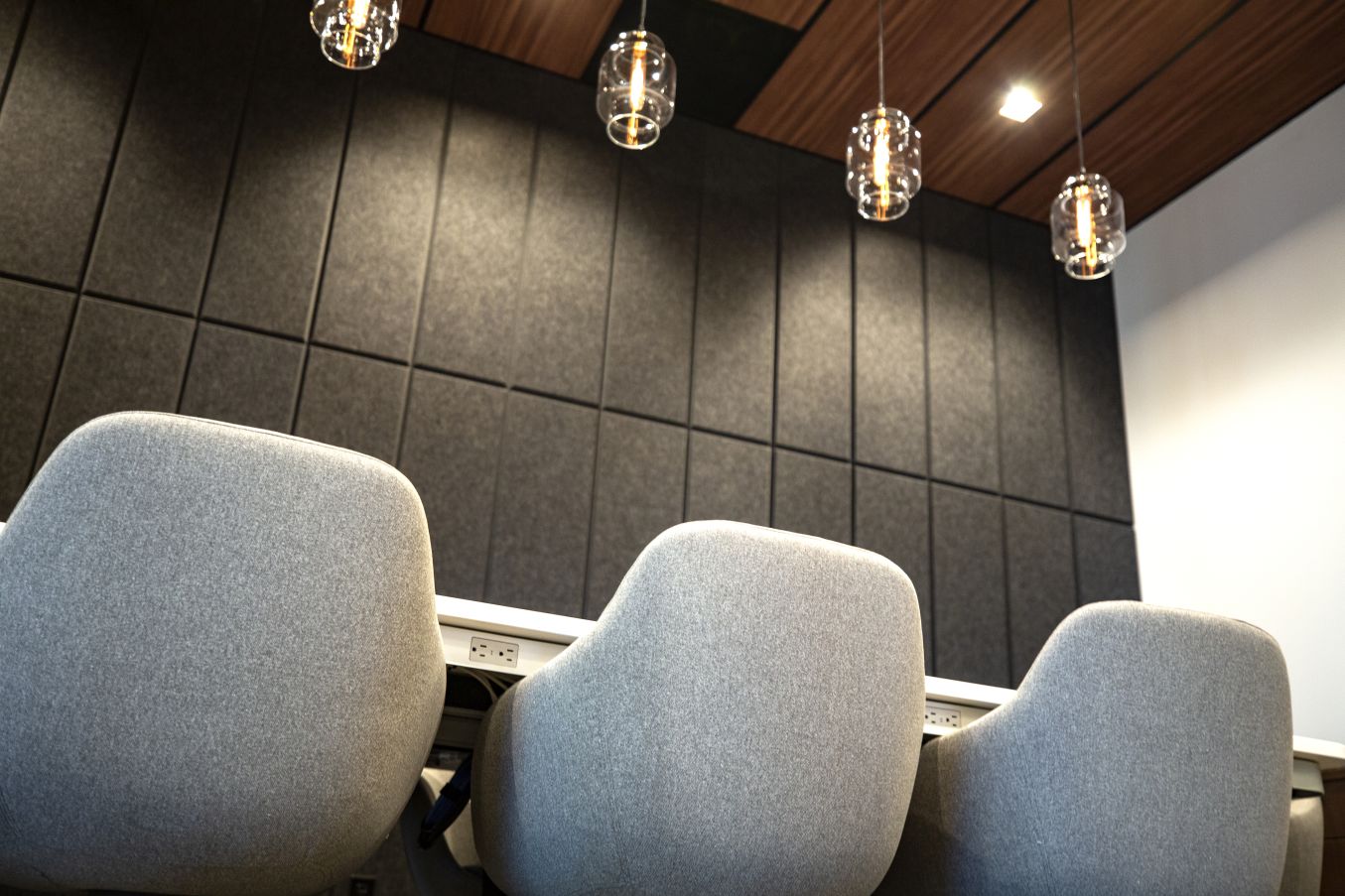 Chandler Viridian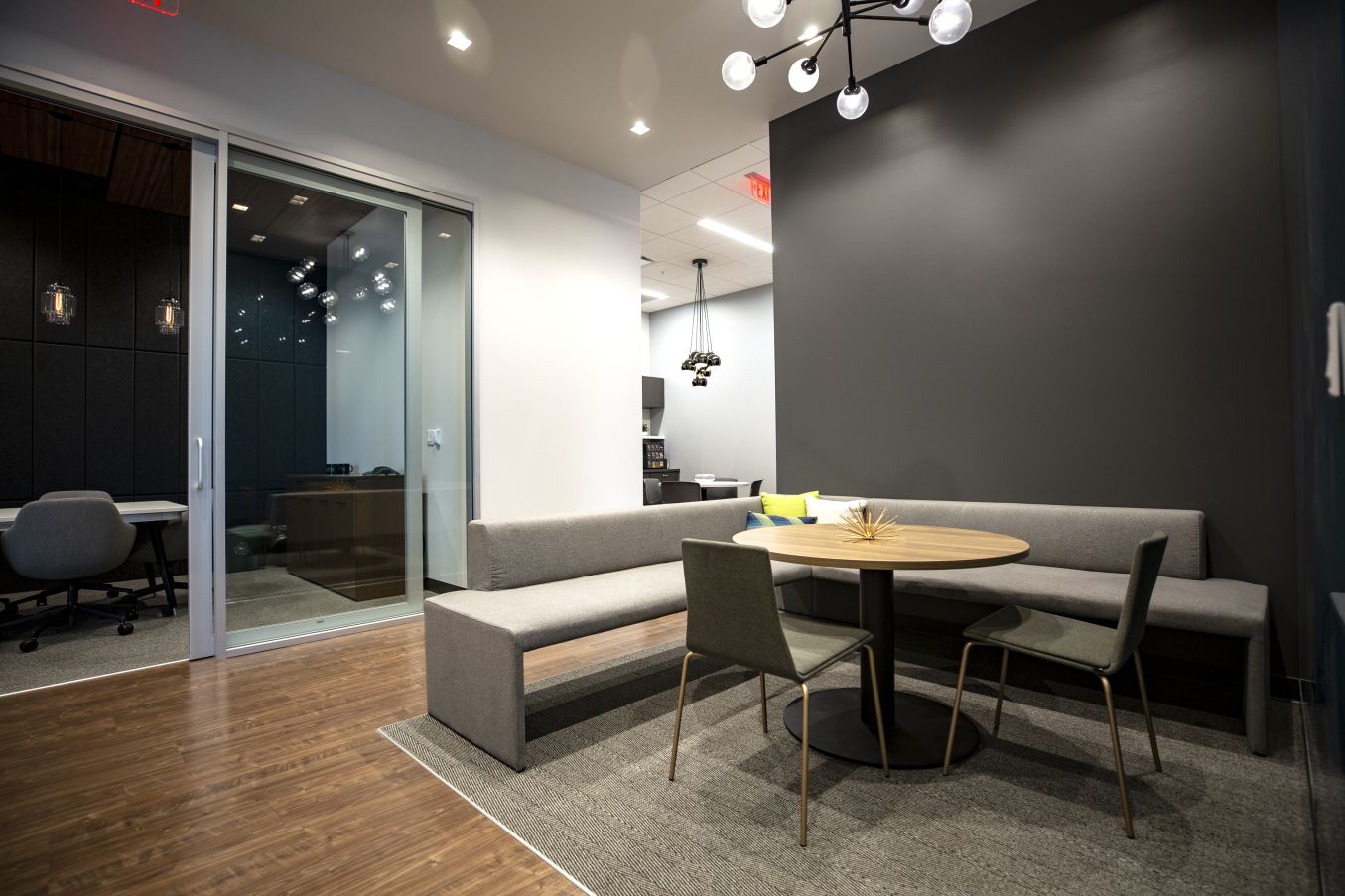 Chandler Viridian