Carrier's office space at 30 South Meridian fosters collaboration, conversation and personal interaction with one another precisely because of the layout. Employees now sit side-by-side one another, which immediately breaks down the barriers of office doors, long hallways and other physical obstacles.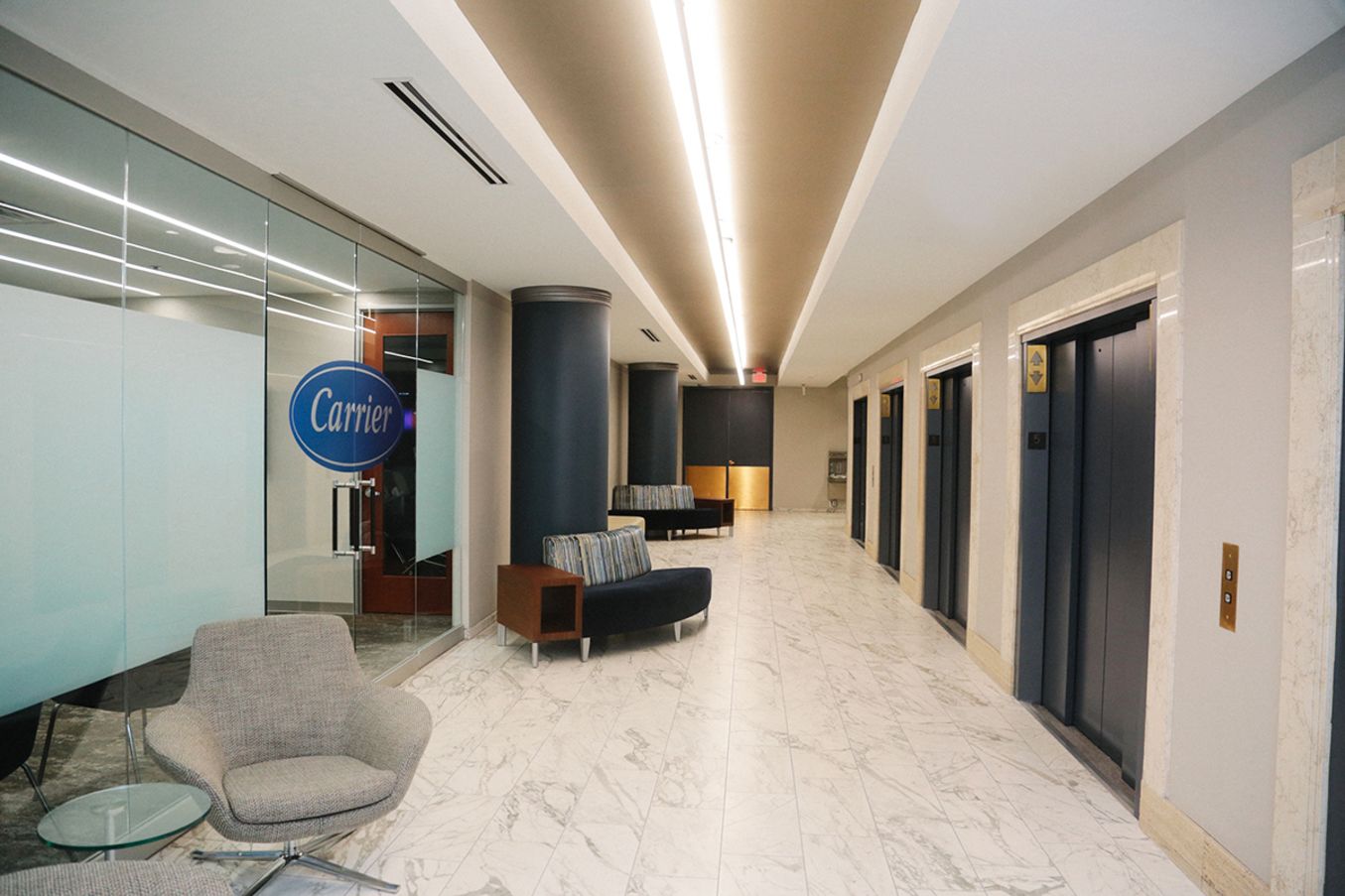 How does this space drive productivity, collaboration, and connectivity?
With our new floor plan, there are no closed doors, so it's easier to determine if a colleague is approachable or if they are in the middle of another task. Employees can simply walk up to a colleague and quickly ask a question. This improves productivity, because we no longer wait for emails to be answered, or meetings to be set. We can take just seconds to get an answer that used to take much longer. Furthermore, as these impromptu conversations occur more frequently and naturally, multiple neighbors are often engaged to collaborate and/or become educated on a specific topic or question as well. On any given day, in any given area, one can observe "mini" team conversations occurring as people collaborate to solve problems and resolve issues. One downfall to an open concept, however, is that, at times, boundaries can go unrecognized and people don't have a way to "get away" for uninterrupted work time. To remedy this issue, our new space incorporates a large array of quiet, individual or small-group work areas. We've also introduced several technological tools designed to help establish boundaries among our workforce. We selected features such as "busy" indicator status lights, headphones and wireless connection technologies to help with the transition to an open concept. Tools like indicator lights let employees know when they can approach their colleagues and when they should be considered occupied, which helps cut down on frustration and lost efficiency due to distractions in our office.
What is one thing that is unforgettable when someone walks through your space?
The natural light and openness of the floor plan is the star of our new office space. From the moment a guest walks through our main lobby and into the work area, the presence of natural light from the 13 foot-high windows is abundant. Rather than blocking the windows with walled offices, the space allows the natural light to flow into the majority of the work areas. All offices and conference rooms have been carefully positioned in the interior zones and they utilize glass panels to minimize the disruption of natural light within the space.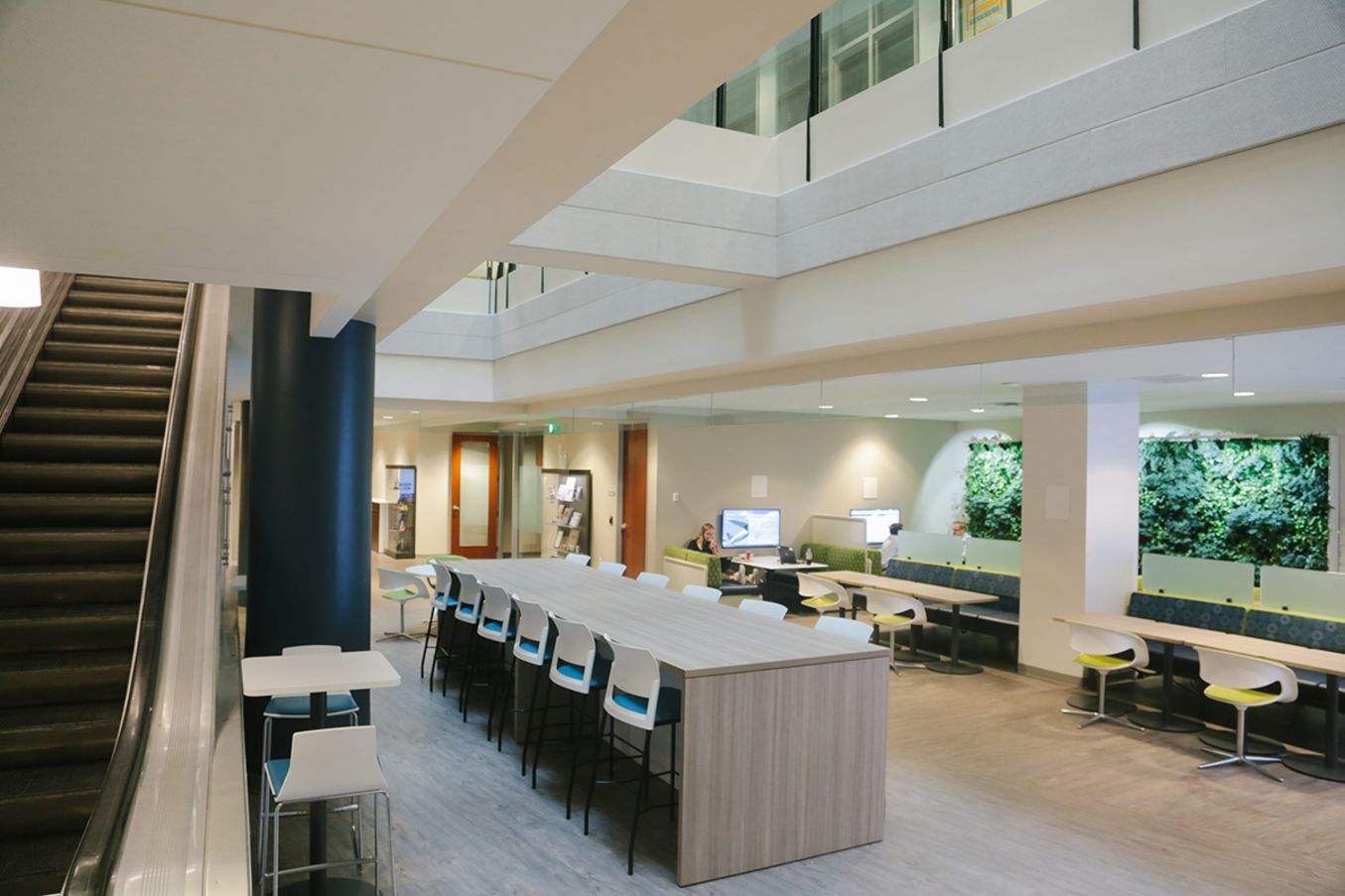 How does your space tell your company's story and reflect its brand?
Our space incorporates a considerable amount of artwork and décor that reflects upon our company history, illustrates brand-specific milestones and our legacy of innovation in the heating, ventilation and air conditioning (HVAC) industry. These displays and wall décor educate and connect our employees to both our customers and our company history. Combined with digital signage monitors, we are equipped to provide educational and promotional content on a continuous basis.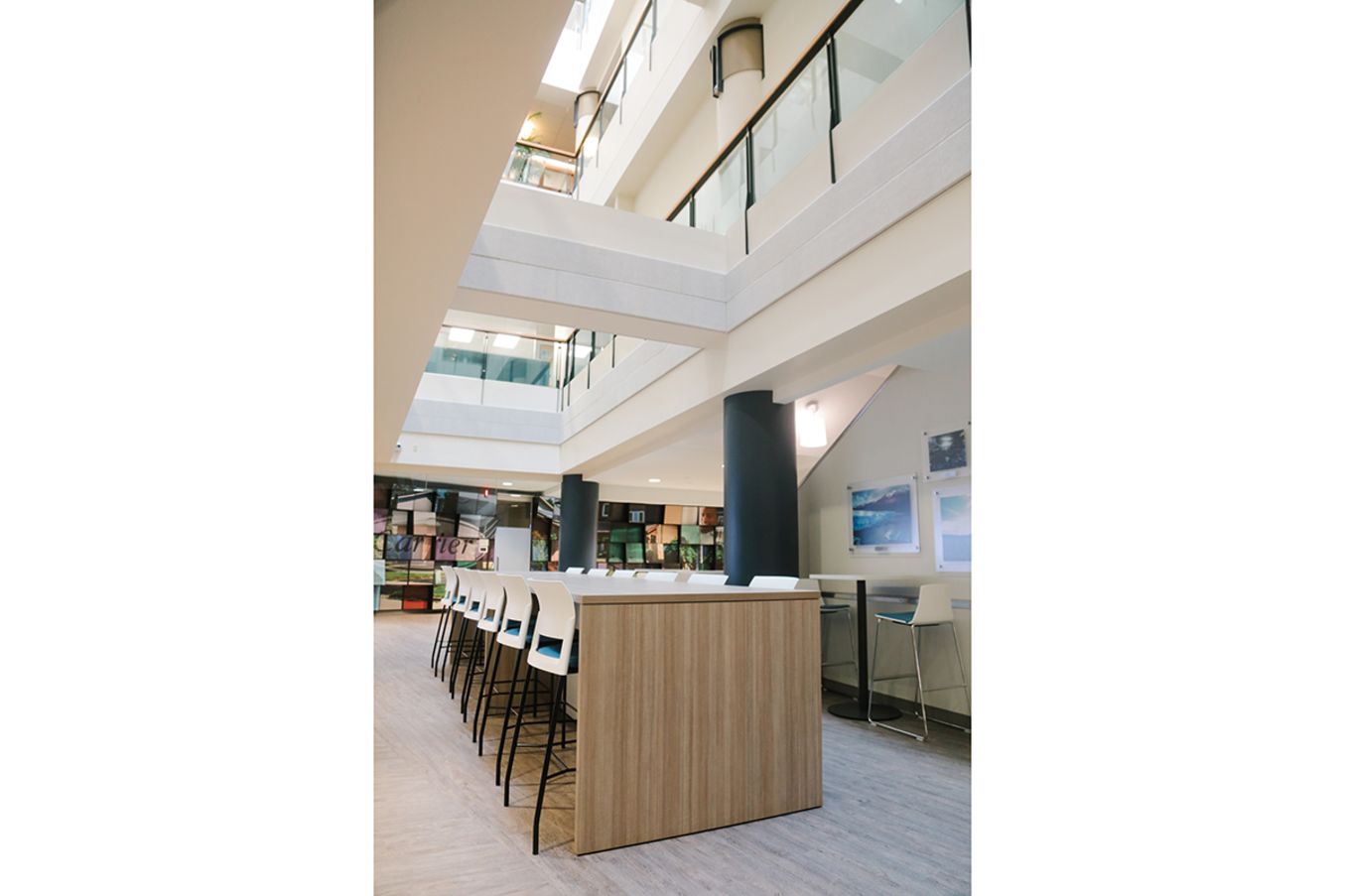 How does your space engage your employee base?
First, and foremost, we included the employees in the development of the design, which engaged our workforce from the beginning of the project. Through surveys and focus groups, we identified the key elements and concerns important to our employees. We then incorporated as many requested features as possible into the design for the specific purpose of making the work space an area in which people like to be and feel productive. We also asked employees to submit their own artwork for our new space, which now features many of the submissions we received. Our design also included the creation of multiple "collaboration zones" where people can interact in casual group settings such as over lunch or coffee. These informal meeting areas have resulted in employees getting to know each other much better and helped foster creativity in group projects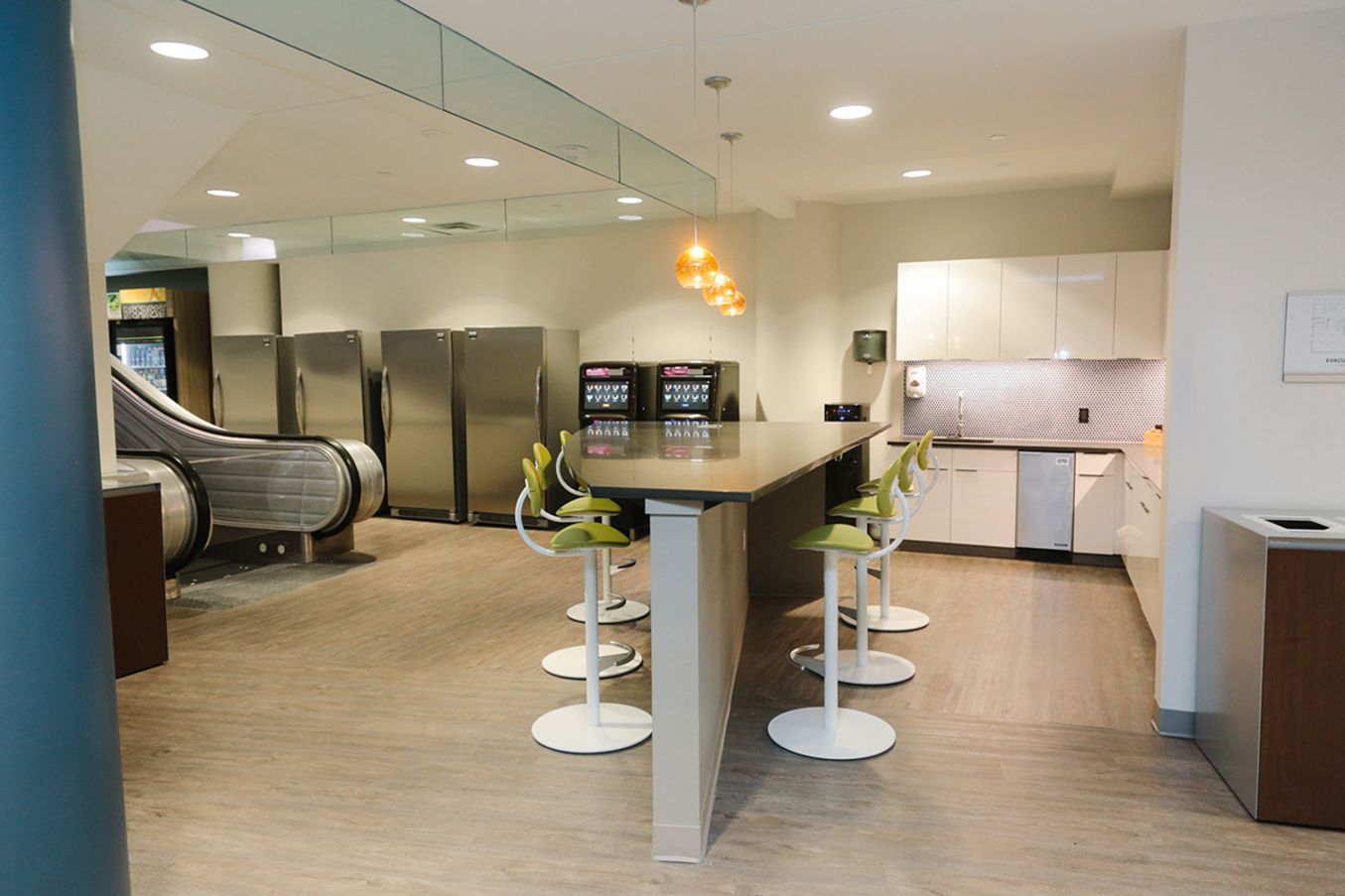 Carrier | Cafe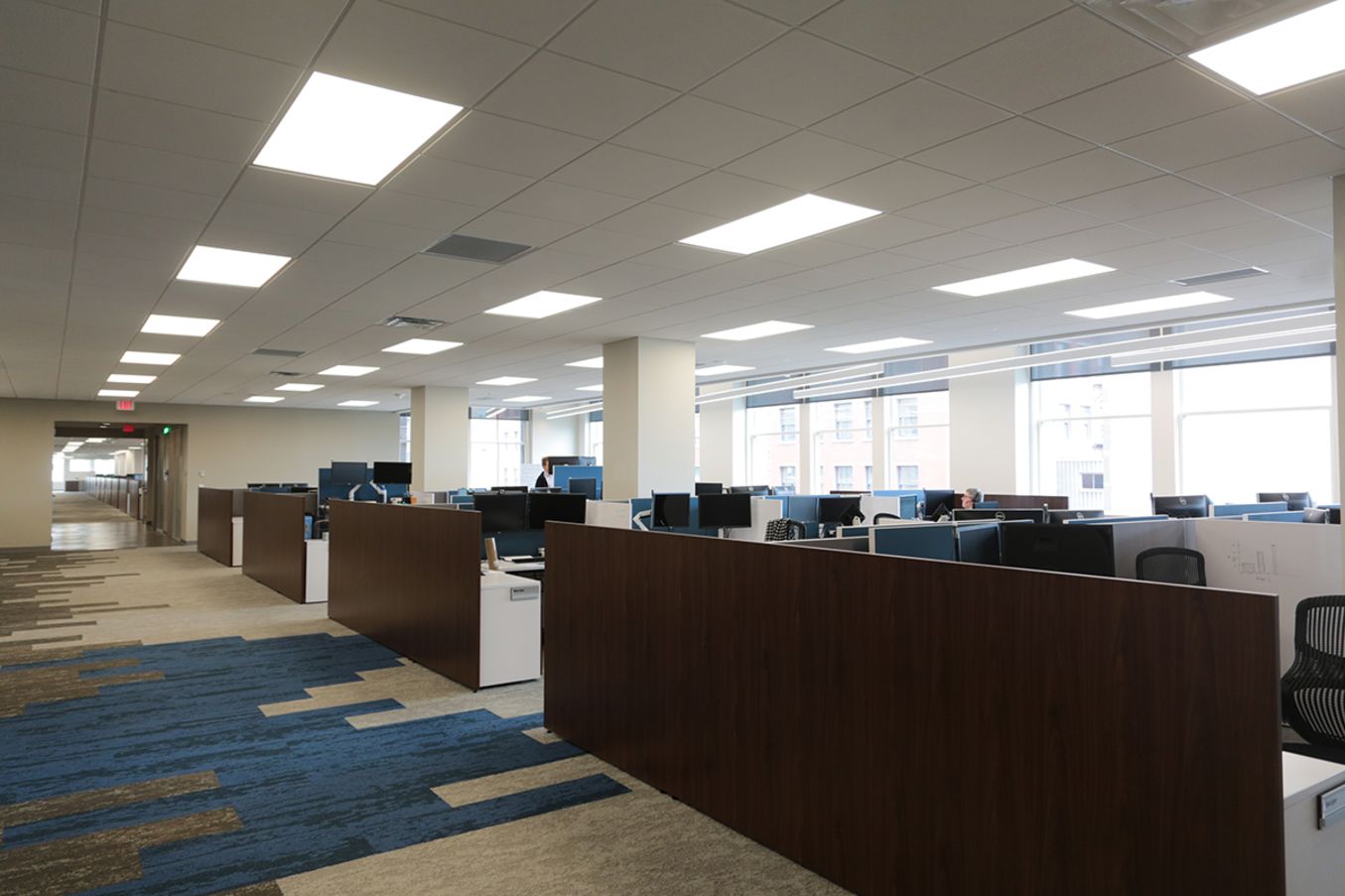 Carrier | Open Office