Capstone Administrators is dedicated to providing comprehensive administrative solutions for group benefit plans. We offer a full range of customized services featuring state-of-the-art technology to meet  the needs of trade associations, MEWAs, single employers, and more.
How does this space drive productivity, collaboration, and connectivity?
In addition to the spacious open floor plan, our office also has plenty of smaller meeting spaces, ranging in size from phone rooms to a board room. There is never any shortage of collaborative space when it's needed, where teams can gather for planned or spur-of-the-moment group sessions.
What is one thing that is unforgettable when someone walks through your space?
The clean, open space and high, exposed ceilings make our office both modern and timeless.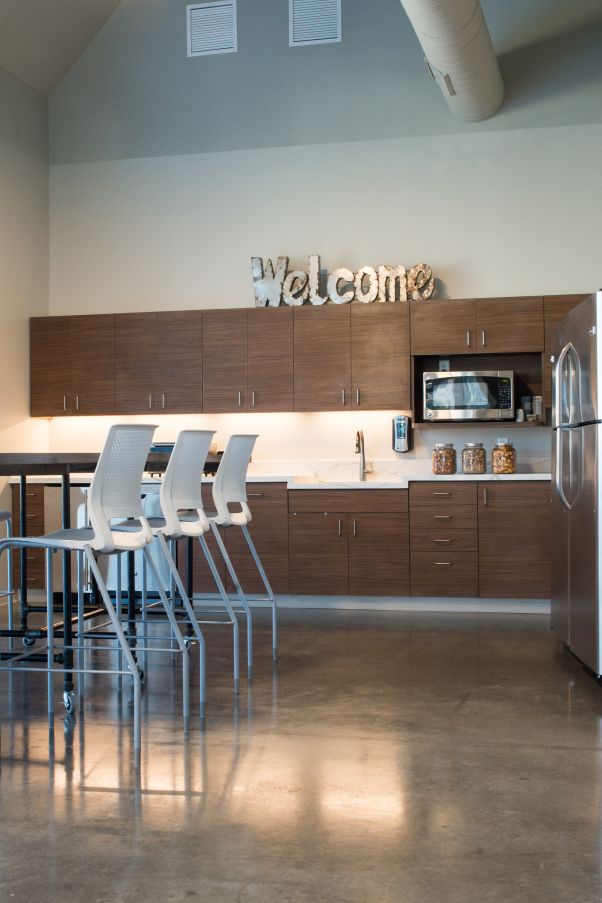 How does your space tell your company's story and reflect its brand?
In both Capstone Administrators and Compliancedashboard®, our employees strive to serve customers with excellent service, as well as top-of-the-line technology. Our space reflects our focus on teamwork and dedication to unique, modern solutions for our clients.
How does your space engage your employee base?
The nature of our work means our staff has to be collaborative. The open floor plan gives employees privacy while also providing space to communicate and work together to serve our customers, problem-solve, and dream for the future.