Braden Business Systems, a national award-winning and industry-leading office technology solutions provider, helps companies large and small optimize processes, accelerate growth, and drive profits with a robust array of business equipment and services. Founded in 1989, we have become experts in our business with hundreds of years of combined experience. Our people are our greatest asset; many of our team members have been with us for 20+ years, so we have your long-term best interest in mind.Customer Service is not only our #1 priority, it's our life blood. We bring a servant mentality with a foundation in striving for excellence, charitable giving, and a deep respect for people. We believe in doing the right thing in everything that we do.We are local, so we are accountable and available to respond to your needs immediately with our industry leading response time; but we also have built a national presence with 700+ branch locations at your disposal. We are a stable and debt free organization that continues to grow steadily through any economic environment.We offer our customers risk free solutions covered by our Customer Confidence Guarantee. Simply put, if the solution that you have with us is not meeting expectations, we will replace it free of charge.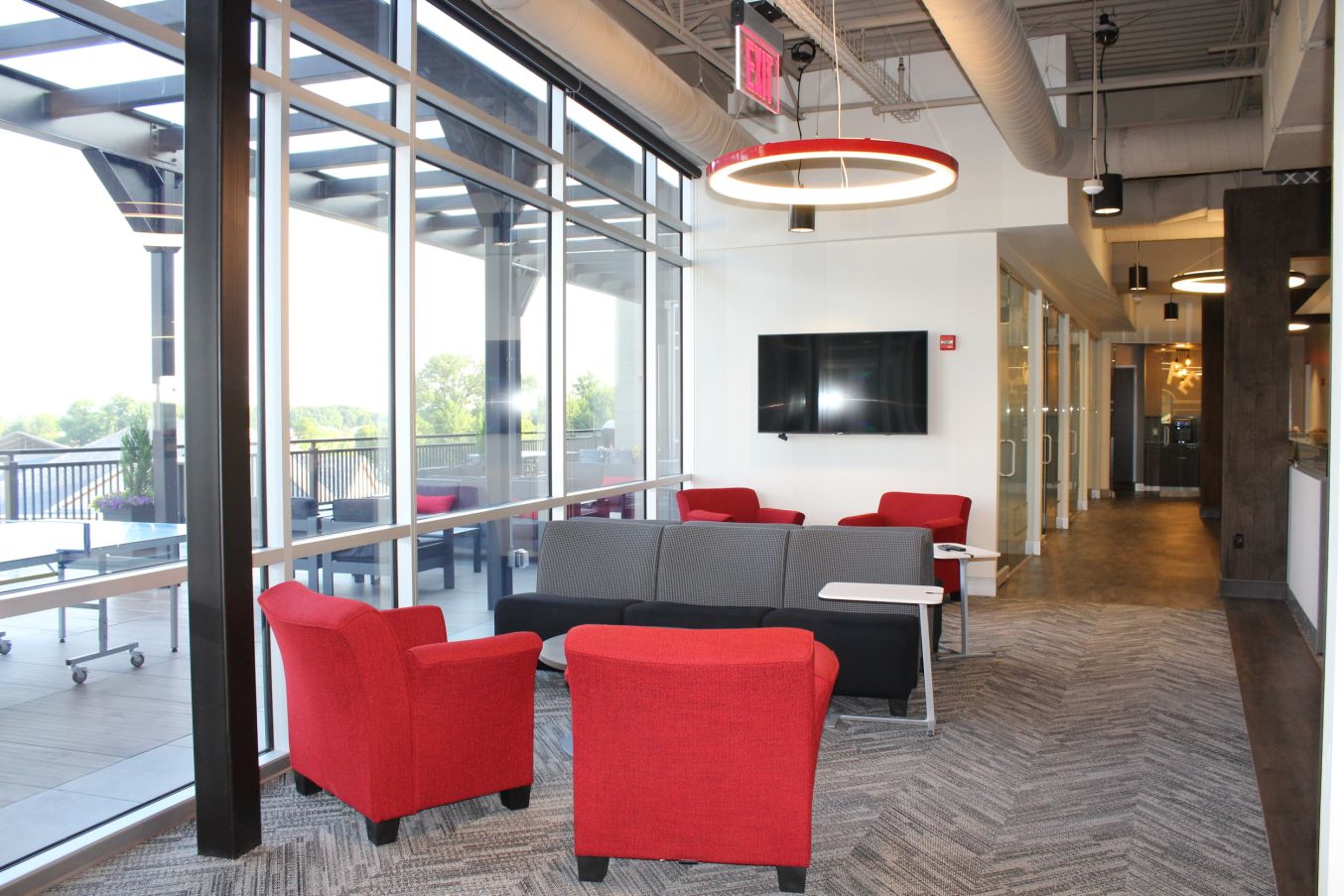 How does this space drive productivity, collaboration, and connectivity?
Multiple areas away from one 's work space to change the scenery of work. Laptops allow for collaboration at and away from one 's workstation. Break-out conference rooms. Stand-up desk options. Large break-room that connects the outdoor terrace with comfy couches for a change in scenery. Concerts at Fishers park every Tuesday, Wednesday and Friday. Farmers Market on Saturday. Top Golf membership team can use any time. Ping-pong, tech shows, March Madness events, team events, etc. https://bit.ly/2uEiZ8O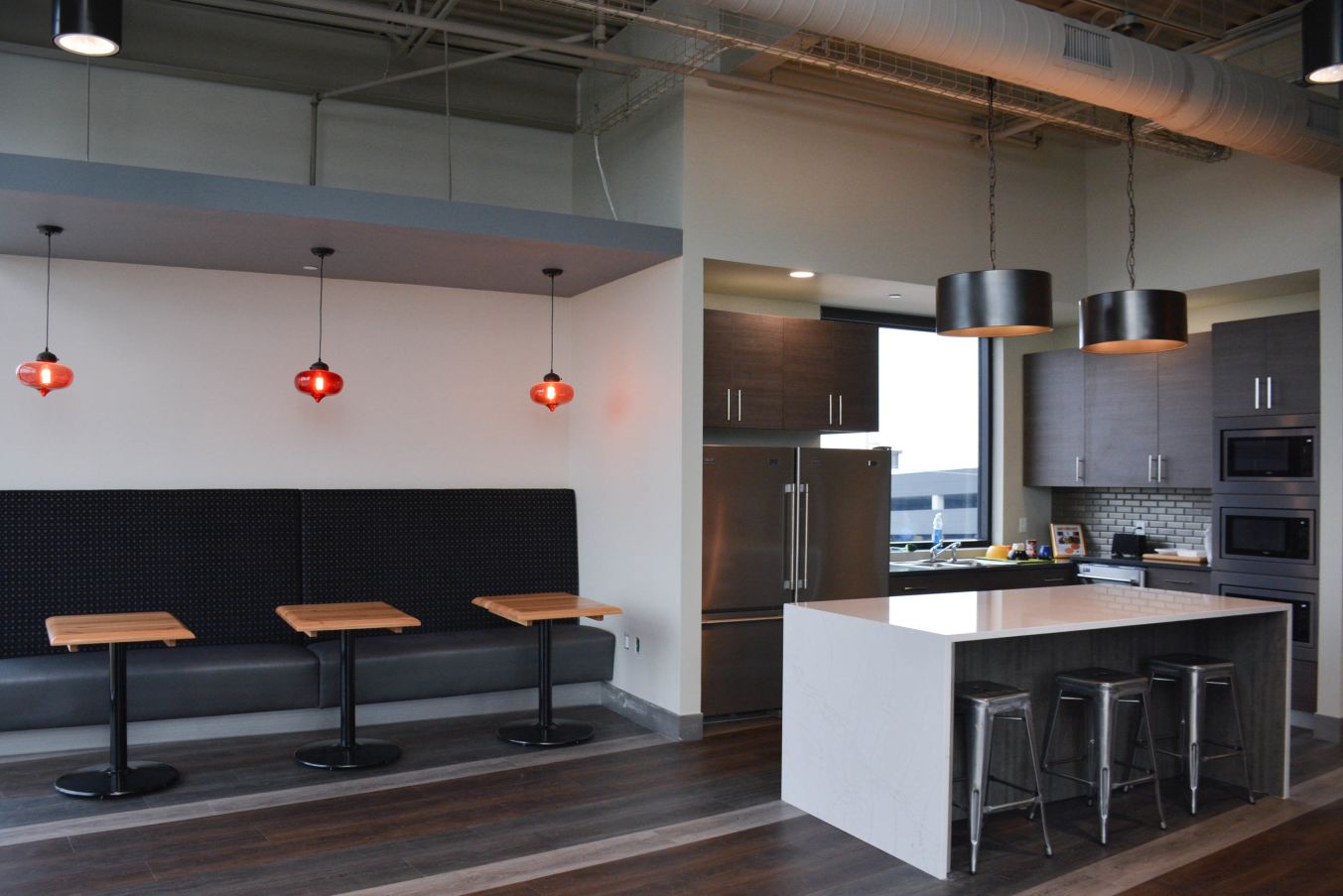 What is one thing that is unforgettable when someone walks through your space?
First impression on the interior is the wow factor of the stunning views of the Fishers Central Green and Amphitheater after exiting the elevator. Next, is the even better views from the expansive terrace. From there, you are greeted with multiple unique design elements, materials, etc throughout the space. https://bit.ly/2uHryjg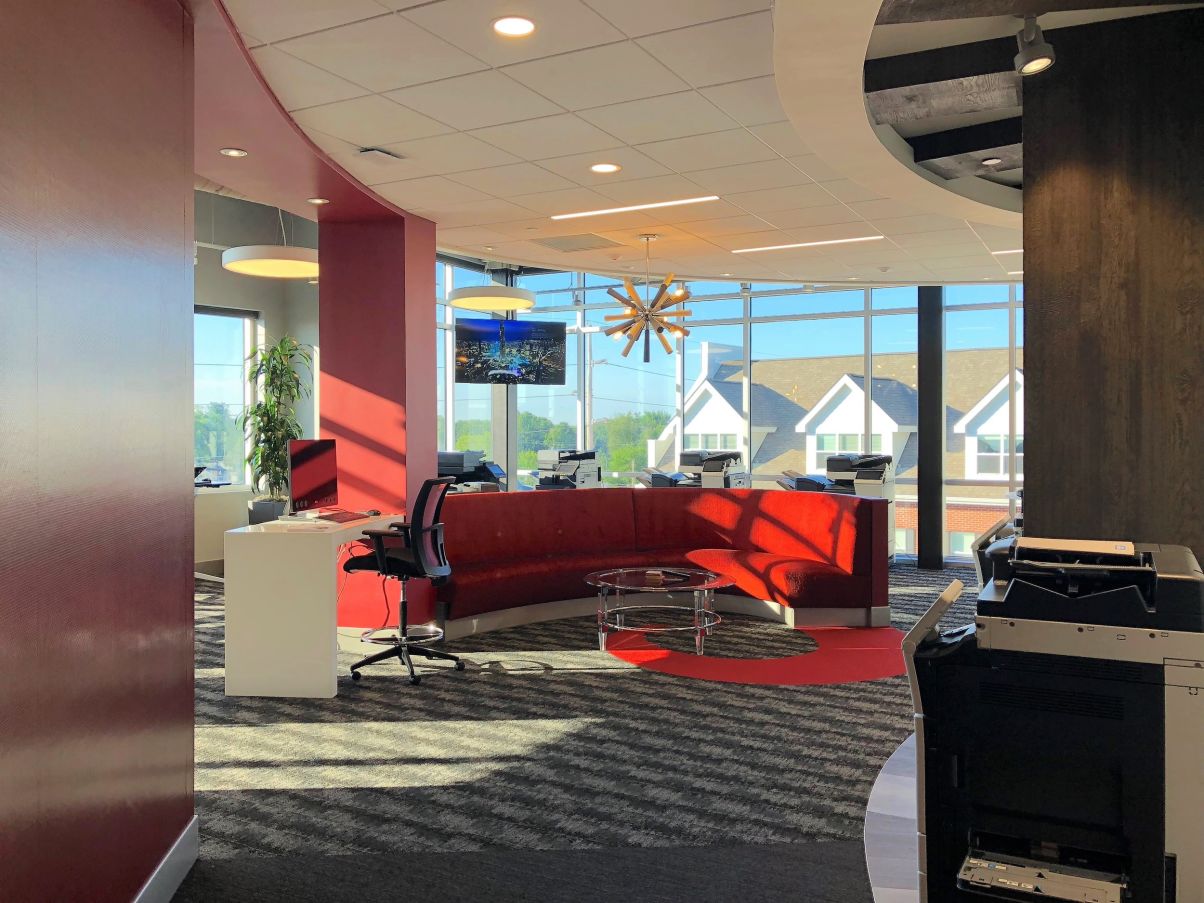 How does your space tell your company's story and reflect its brand?
Our mission is to arm our clients with the latest and greatest technology solutions, so we have incorporated that cutting edge look and feel to our space. We wanted to create a space for our team members, our clients and our community can enjoy as well because we know it takes all of these elements to be successful over multiple decades. We have been given great feedback from all of those stakeholders that our building and space is a place people enjoy visiting.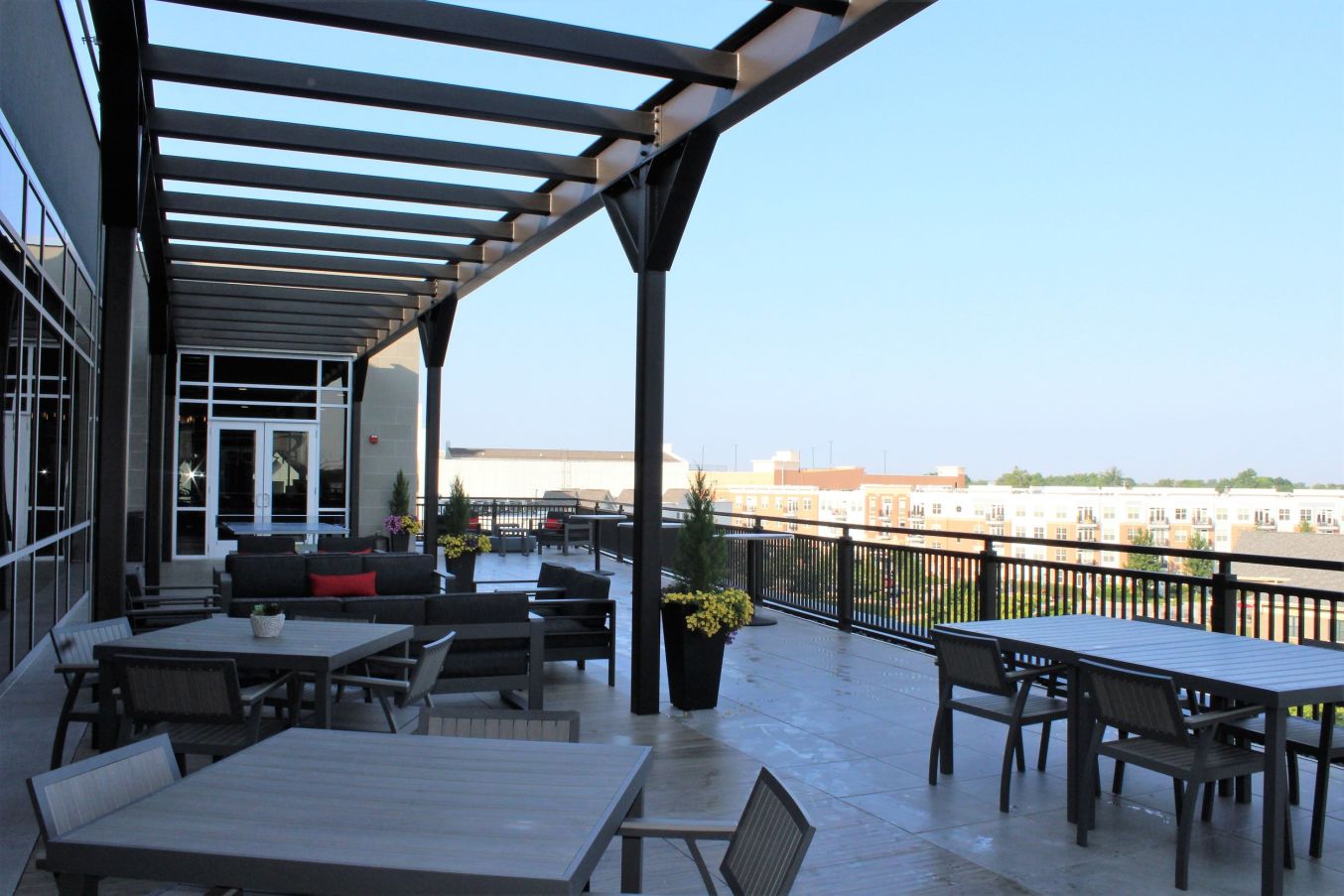 How does your space engage your employee base?
Large break room, outdoor terrace, lounge areas, ping pong table, walk able to the great Fishers amenities. Great areas to host events for our team and clients. Concerts at the Fishers park every Tuesday, Wednesday and Friday evenings. Walk ability. Soon there will be the Nickel Plate trail right near by as well as Orangetheory Fitness on the first floor which will be great amenities for our company and the others in the area.