BlackInk IT is an award-winning managed service provider focused on redefining how organizations maximize the value of their technology investments. By allowing BlackInk IT to take responsibility for the technology, companies can focus on the core of their business to strategically grow.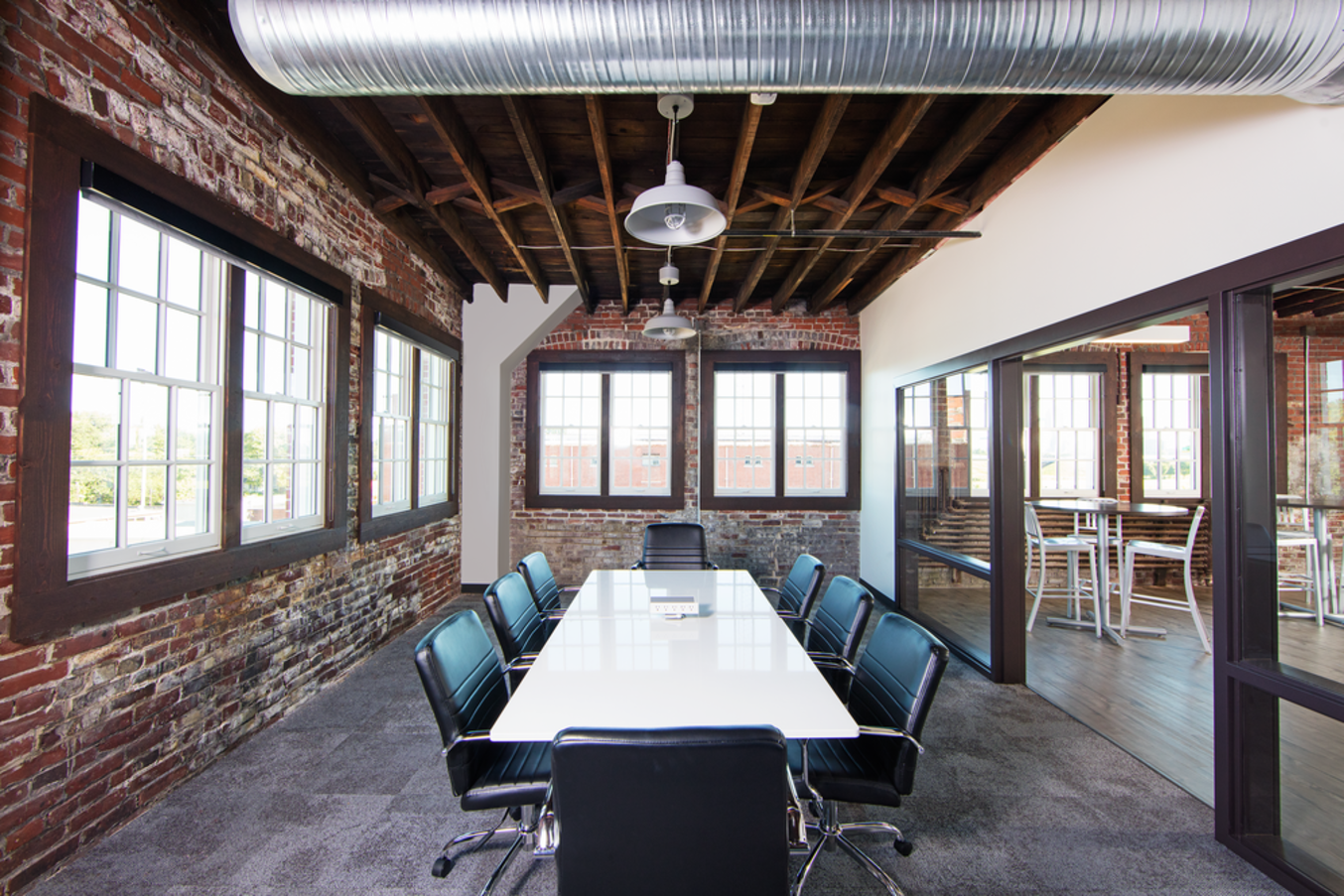 How does this space drive productivity, collaboration, and connectivity?
We intentionally created an open-concept space to encourage teamwork and collaboration across the company. People can sit or stand at their workstation, check out a focus room, reserve a conference room or use any of the high-top tables and workbenches around the office. We enable our employees to work in a way that's best for them to achieve results, whether that be heads-down on a project or around a table swapping ideas.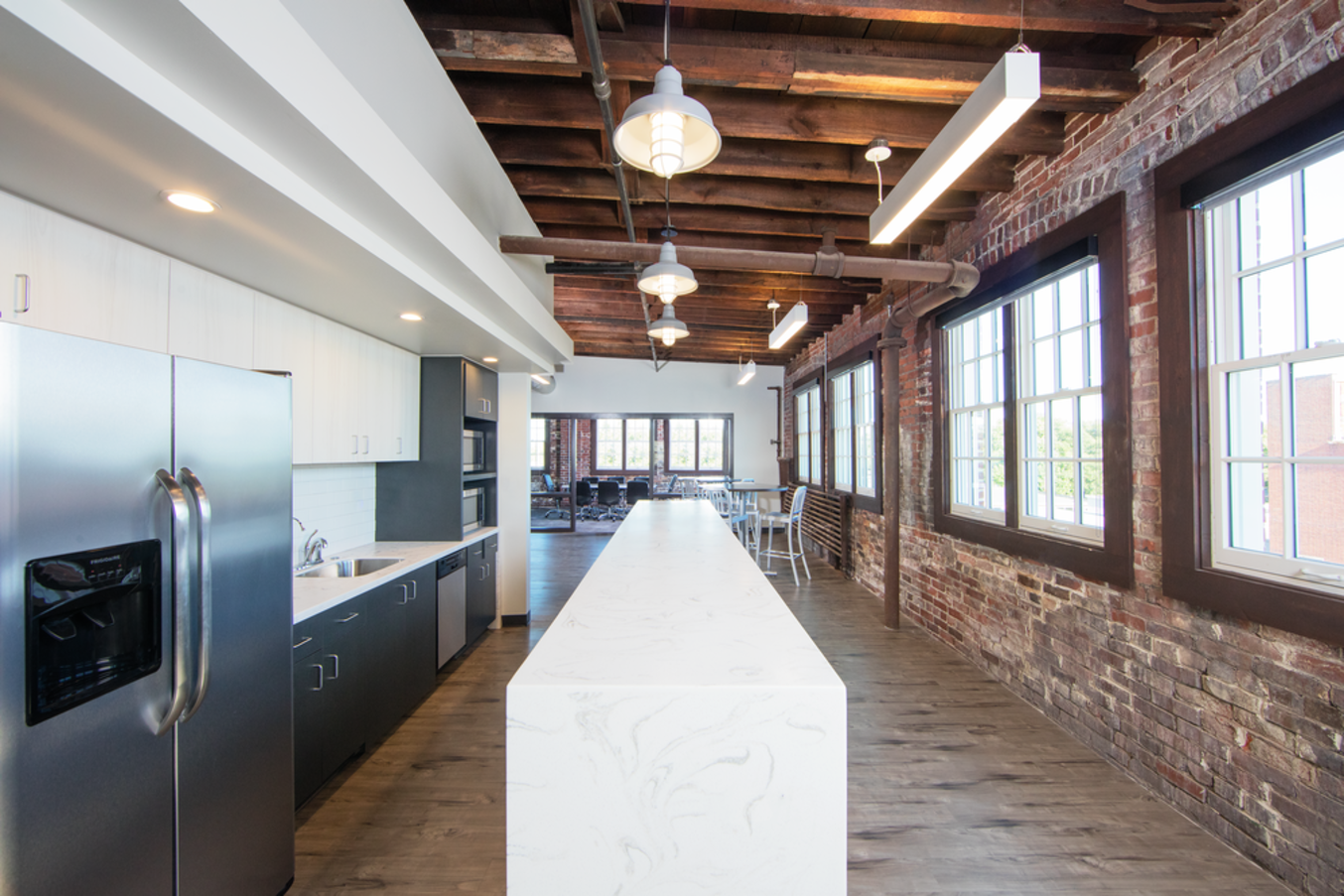 What is one thing that is unforgettable when someone walks through your space?
The history. Our space was originally built in 1913 and a lot of the original details are intact – the brick, rafters, columns, radiators, even conveyer belts and lifts are now incorporated into the space. The view of downtown isn't too bad either.
How does your space tell your company's story and reflect its brand?
Technology is always evolving and our space is a story of evolution. We must continue advancing and innovating as technology progresses. Our space reflects the past, present and future of industries – from an old paper mill surrounded by cornfields to an IT support company surrounded by a growing neighborhood. The conference rooms are named after previous building owners and occupants while being equipped with cutting-edge technology. Our theme and decor combine the history of the building's past with the vision for the future.
How does your space engage your employee base?
We focused on enabling our team to succeed. We push our people to be connected and work as one body to achieve our vision. From hosting Mario Kart tourneys and happy hours on the patio to talking a stroll or ride along the Monon Trail, our space allows us to connect with one another and with the community.