Big Brothers Big Sisters of Central Indiana publicly announced the RISE capital and service growth campaign in September 2018 as part of a growth initiative that aligned with our strategic priority to establish a bolder presence in the community. With support from the campaign, BBBSCI purchased and renovated a building at 1433 North Meridian Street to generate more community awareness and engagement, have more space for staff growth and programming opportunities, and reduce annual operating costs.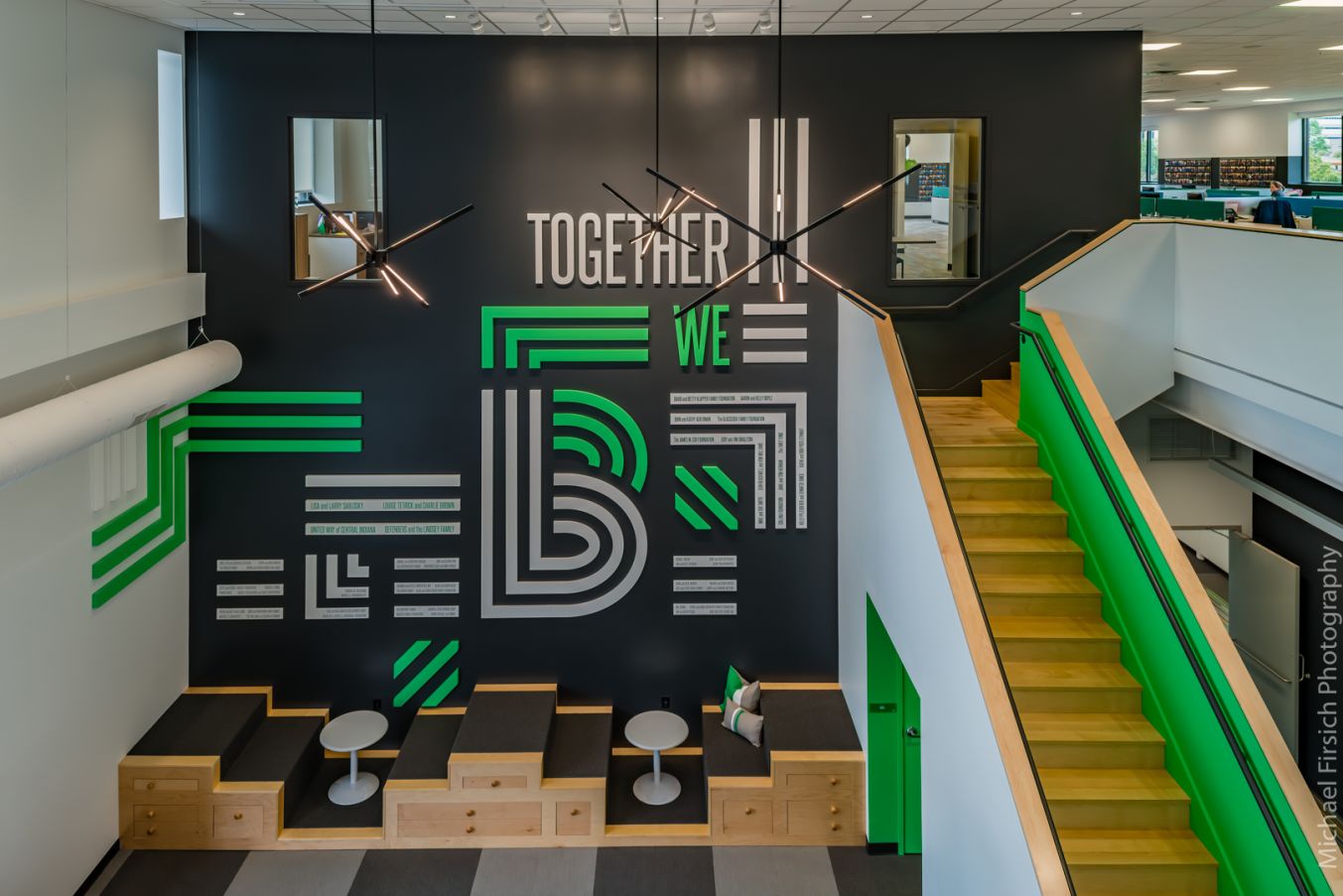 Visitors are welcomed into the space through this area. Staff enter the space through this area. Matches can play board games together on the custom benching and storage area.
How does this space drive productivity, collaboration, and connectivity?
The heart of our building, our open community room and kitchen area, was a space purposefully designed to help us warmly welcome and host our volunteers, kids, partners, and guests. It's also a gathering space for staff that includes family-style dining tables that encourage staff lunches, meetings, and spontaneous gatherings to share ideas and solve problems.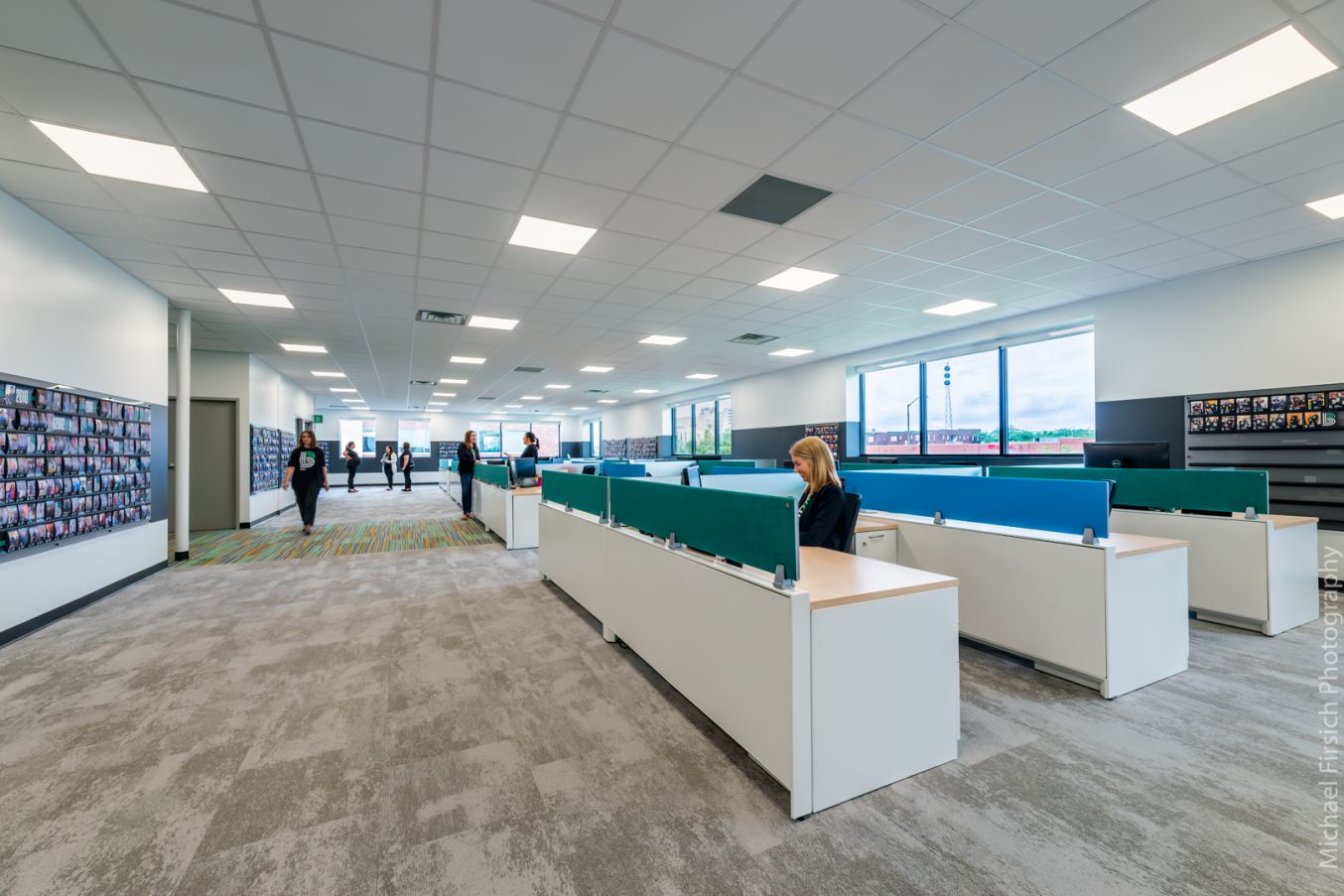 Staff utilize the work stations on the second floor.
What is one thing that is unforgettable when someone walks through your space?
The abundance of natural light and the bold incorporation of the new Big Brothers Big Sisters brand add to the energy that one experiences when walking through our space.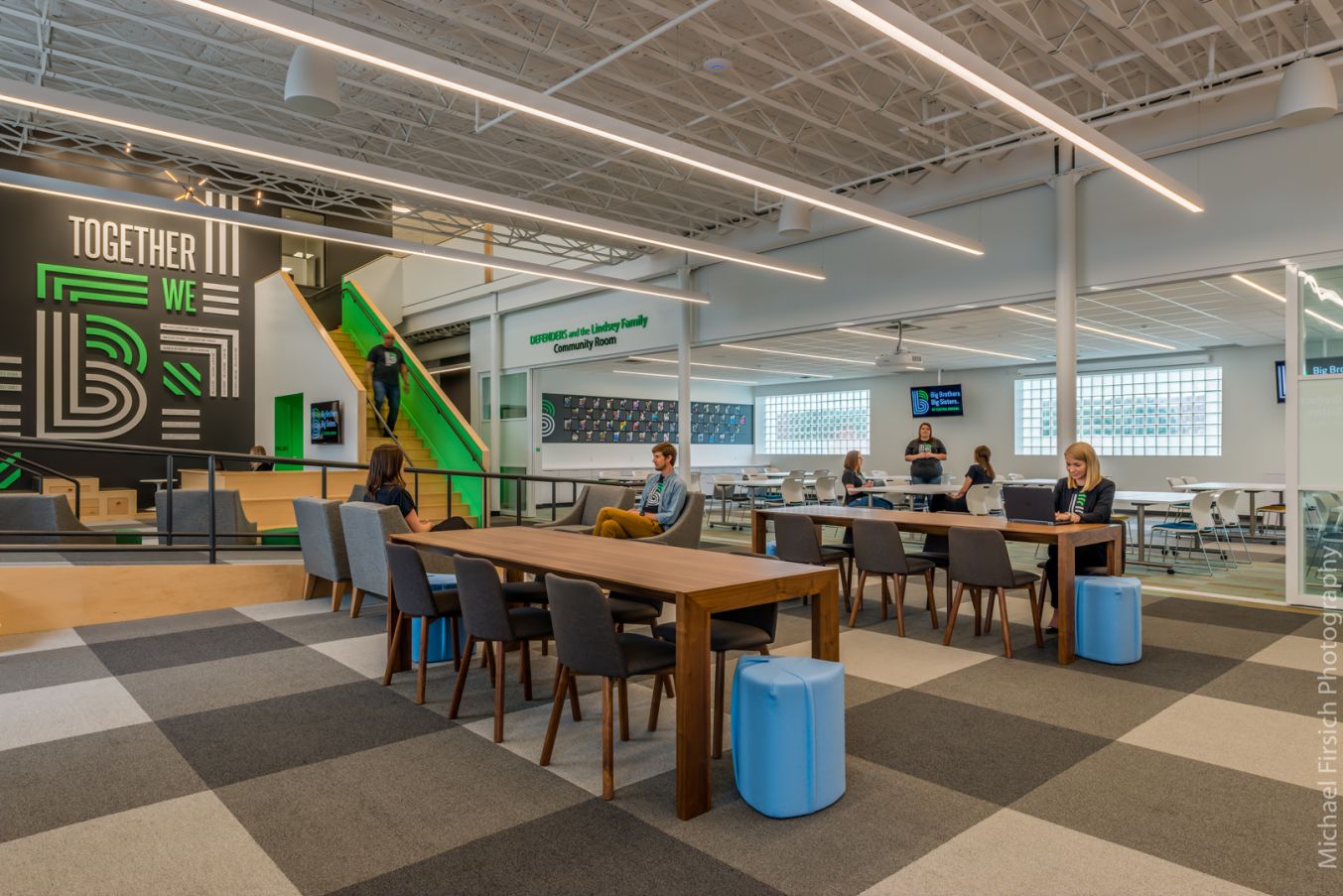 Staff, visitors, Bigs and Littles utilize this space for meals, meetings, match activities, and socializing.
How does your space tell your company's story and reflect its brand?
Big Brothers Big Sisters of America launched a major rebrand in October of 2018. The bold new look aligned with BBBSCI's current strategic priority to establish a bolder presence in the community we serve to increase service to more kids in Central Indiana. From the flow of the building, to the glow visible on the street, to the purposeful use of our brand colors, to the photos of the Bigs and Littles throughout the space, and a large feature wall showcasing our bold new brand – this building embodies Big Brothers Big Sisters and we hope everyone feels the impact of our brand and the pulse of possibility when visiting or working in the space.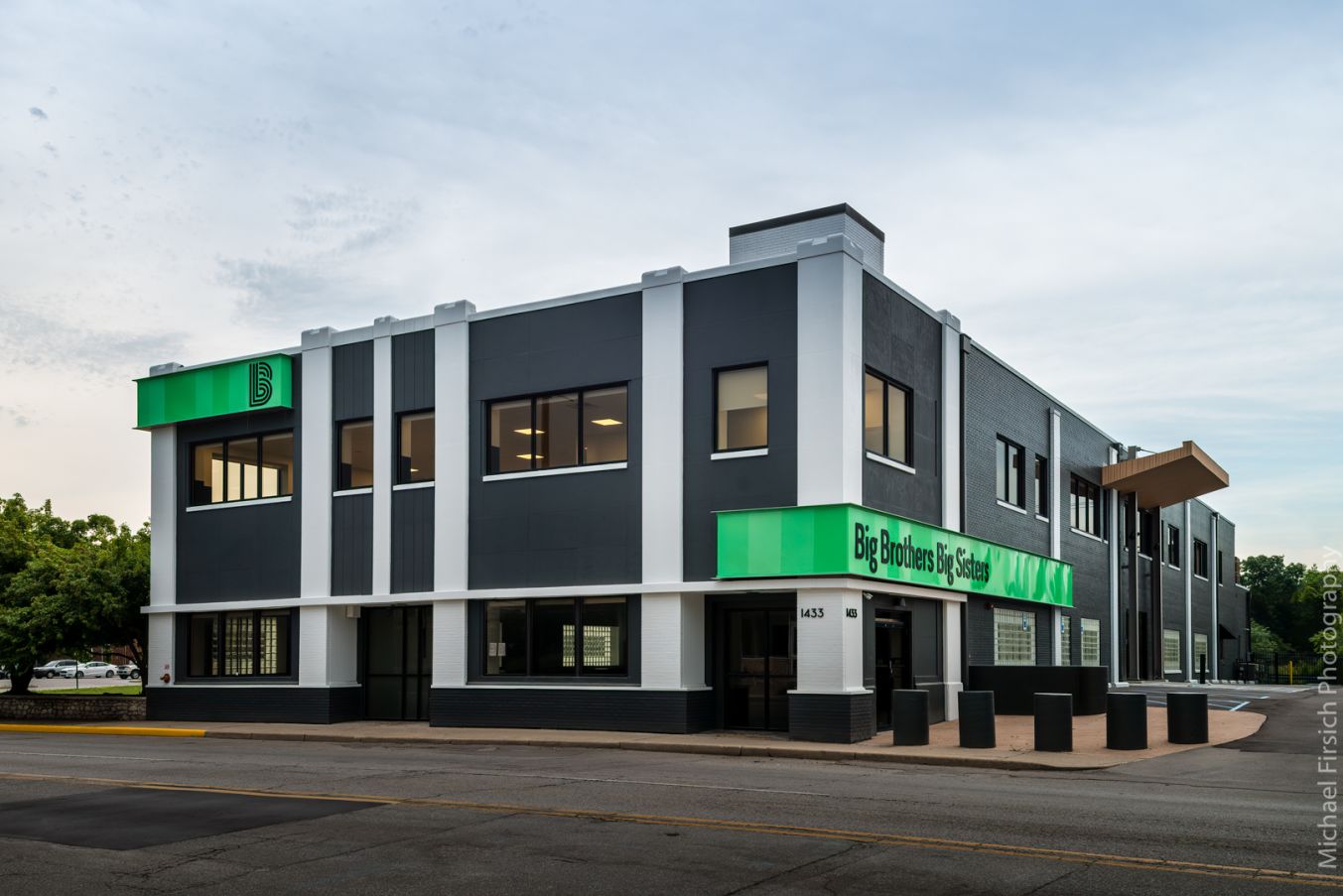 This is the view of our building and brand from N. Meridian Street.
How does your space engage your employee base?
The open concept floor plan that also includes individual administrative offices was designed specifically with employee engagement in mind. The administrative offices have large glass walls and the work stations have low walls that encourage conversation and team work. The remodel of this building included the addition of an atrium with a center staircase to reduce both the physical and psychological separation of the staff teams that are spread over the two floors.