Provides software that allows organizations of all sizes to streamline and improve the effectiveness of their supplier diversity and vendor management programs.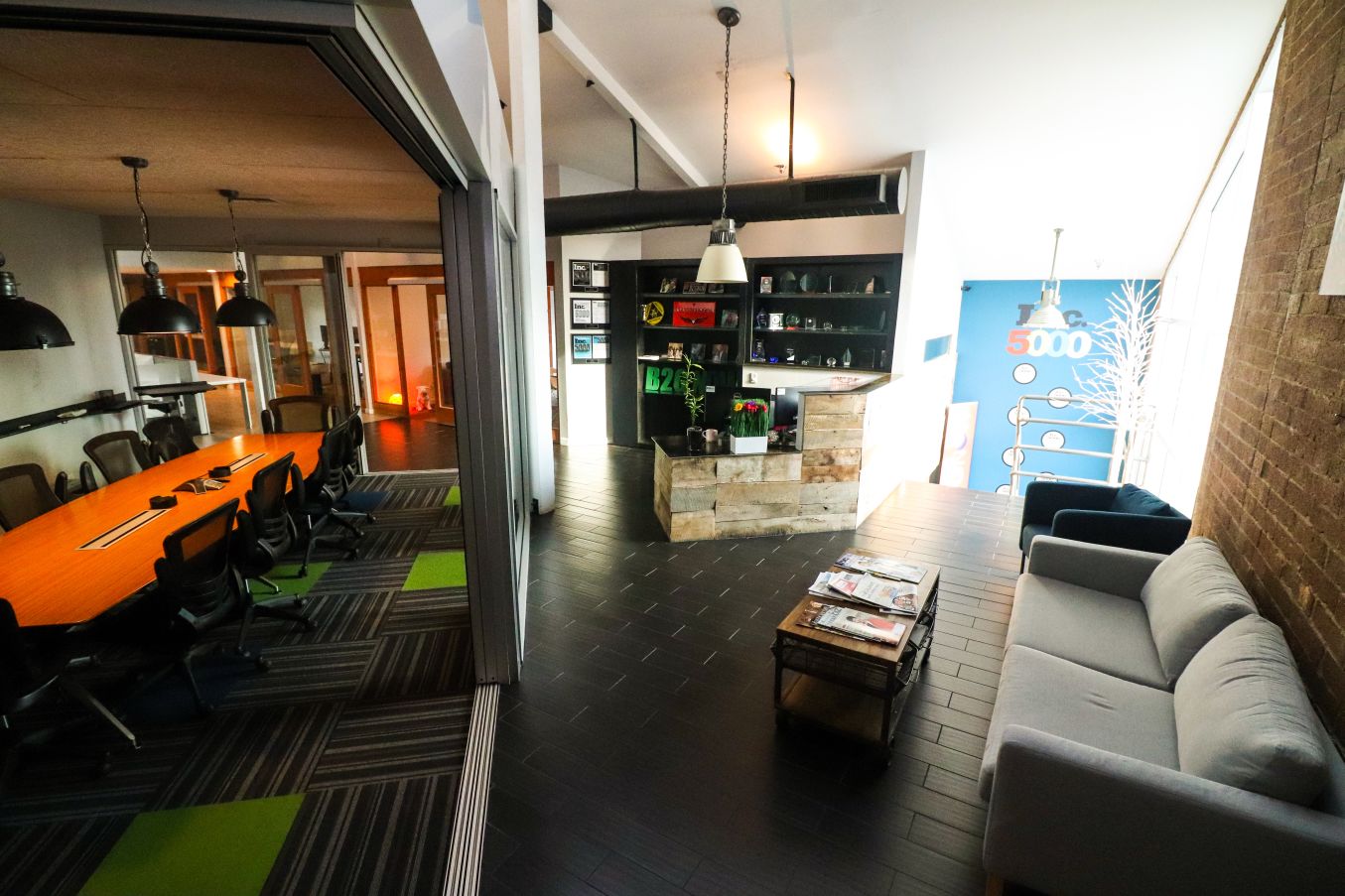 How does this space drive productivity, collaboration, and connectivity?
A combination of open-air workspaces and private meeting rooms allows for a perfect balance of collaboration and productivity. The lack of separating walls facilitates a strong sense of connection amongst the different teams.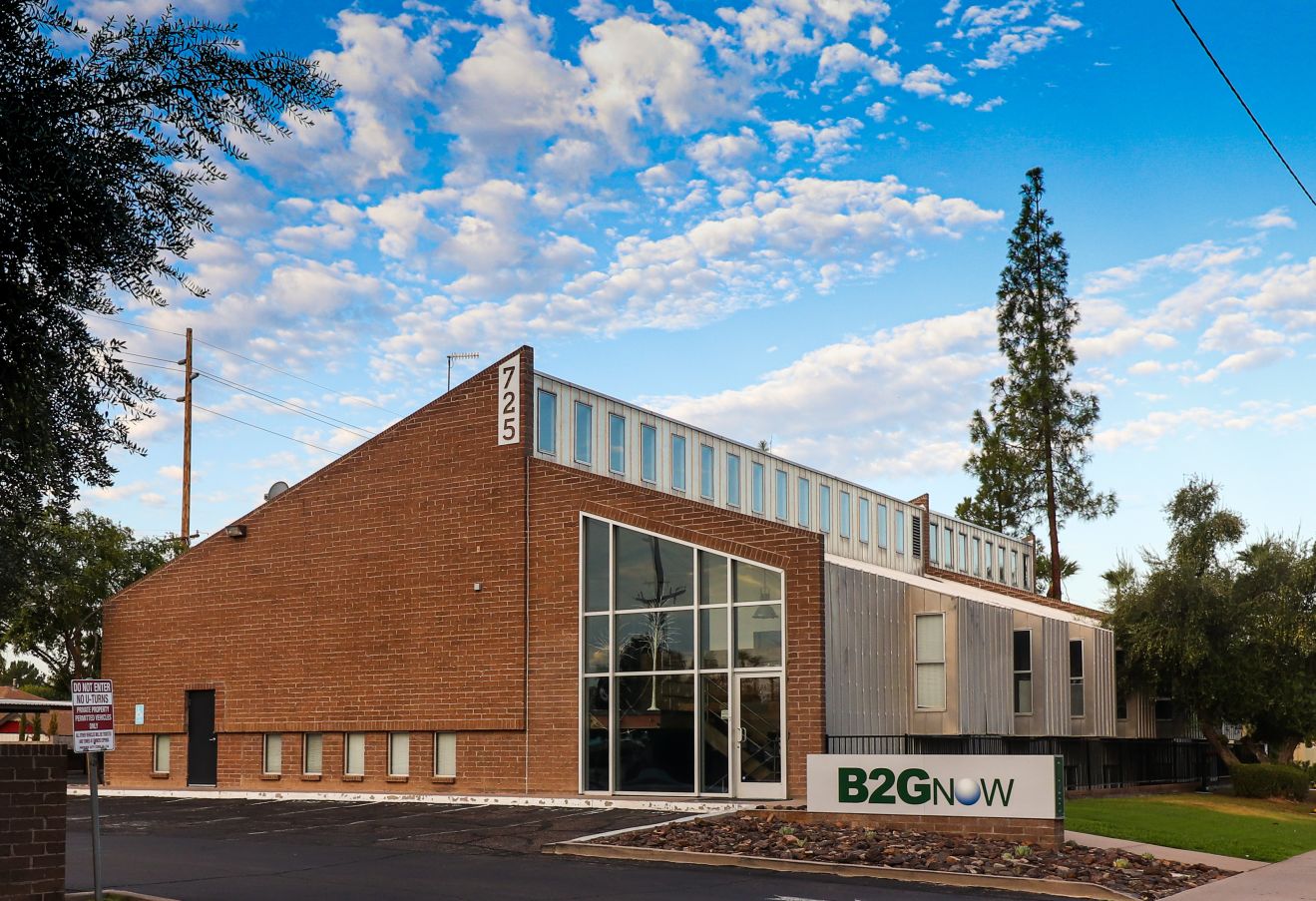 Building view from the street on a beautiful morning in Phoenix, AZ.
What is one thing that is unforgettable when someone walks through your space?
One unforgettable feature that we love to point out to guests is our Speakeasy - a room cleverly hidden behind the bookcase in the lobby of our office. The room is a quiet, comfortable, and relaxing place for employees to take breaks and lounge on comfortable family-room style furniture.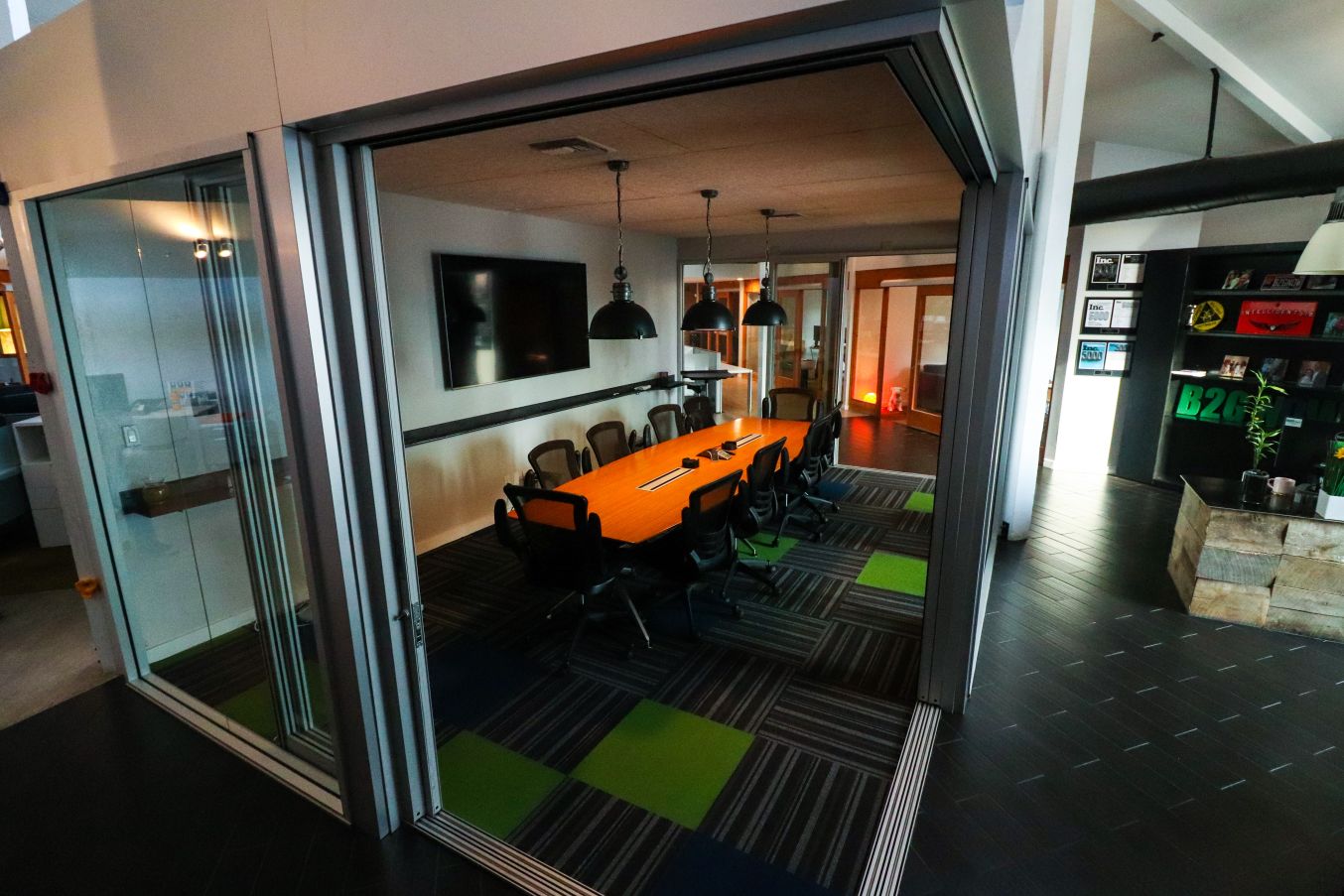 This conference room is named the Fishbowl because of its glass walls. Sliding glass doors open up the space from multiple directions.
How does your space tell your company's story and reflect its brand?
Our Core Values include Integrity, Accountability, Teamwork, Innovation, Diversity, and Humility. The B2Gnow office environment helps us to live our core values every day. In our open workspaces, we can see and hear our neighbors, which helps hold us accountable with integrity on a daily basis both to each other and to our customers. The space facilitates teamwork and keeps each one of us humble as we learn from each other. We can easily turn around and talk to our neighbors to work through problems together, leading to innovations on a regular basis. We are by our nature highly diverse, and our environment allows for connectivity of that diversity.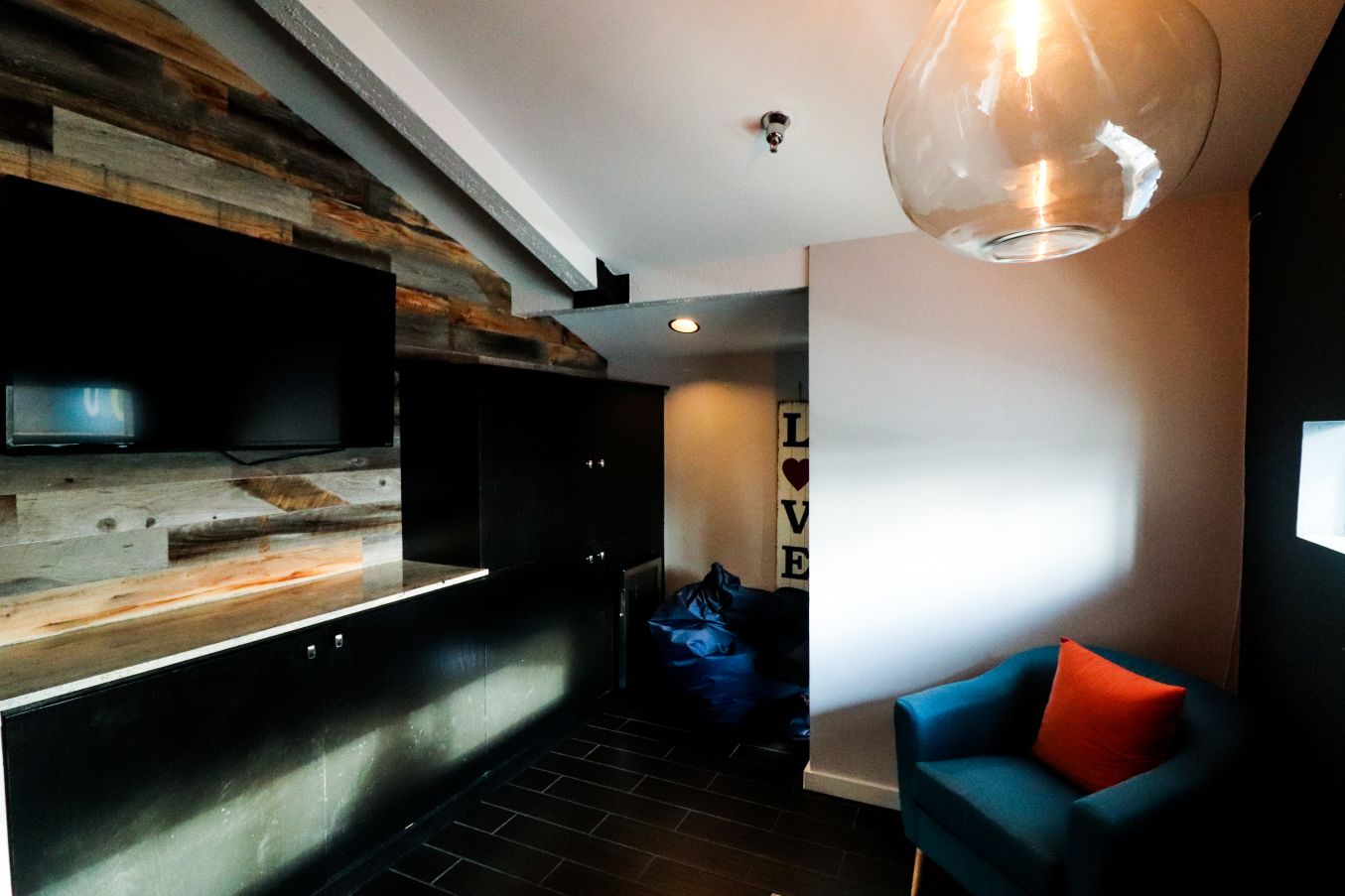 This is the room hidden behind a bookcase that we call the Speakeasy. It serves as a quiet, private place for employees to take breaks and relax.
How does your space engage your employee base?
As in most family homes, the kitchen is our community space where we connect with each other over frequent shared meals. Attached to the kitchen is the living room where we can relax together, hold team meetings, even hold our all-hands meetings with all 68 employees in attendance. Both of these areas are often filled with chatter and laughter as employees bond and spend time together.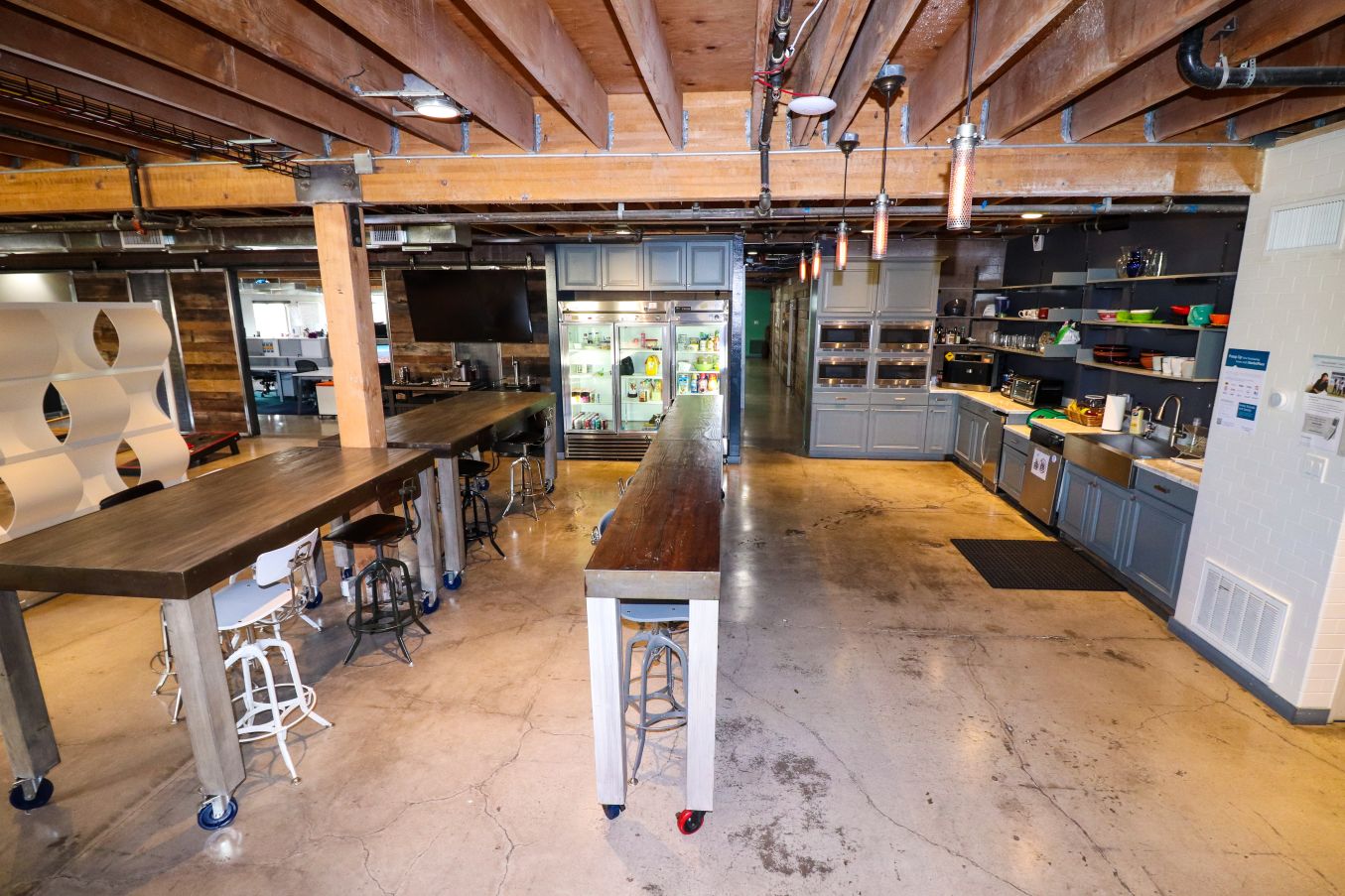 Kitchen
Living Room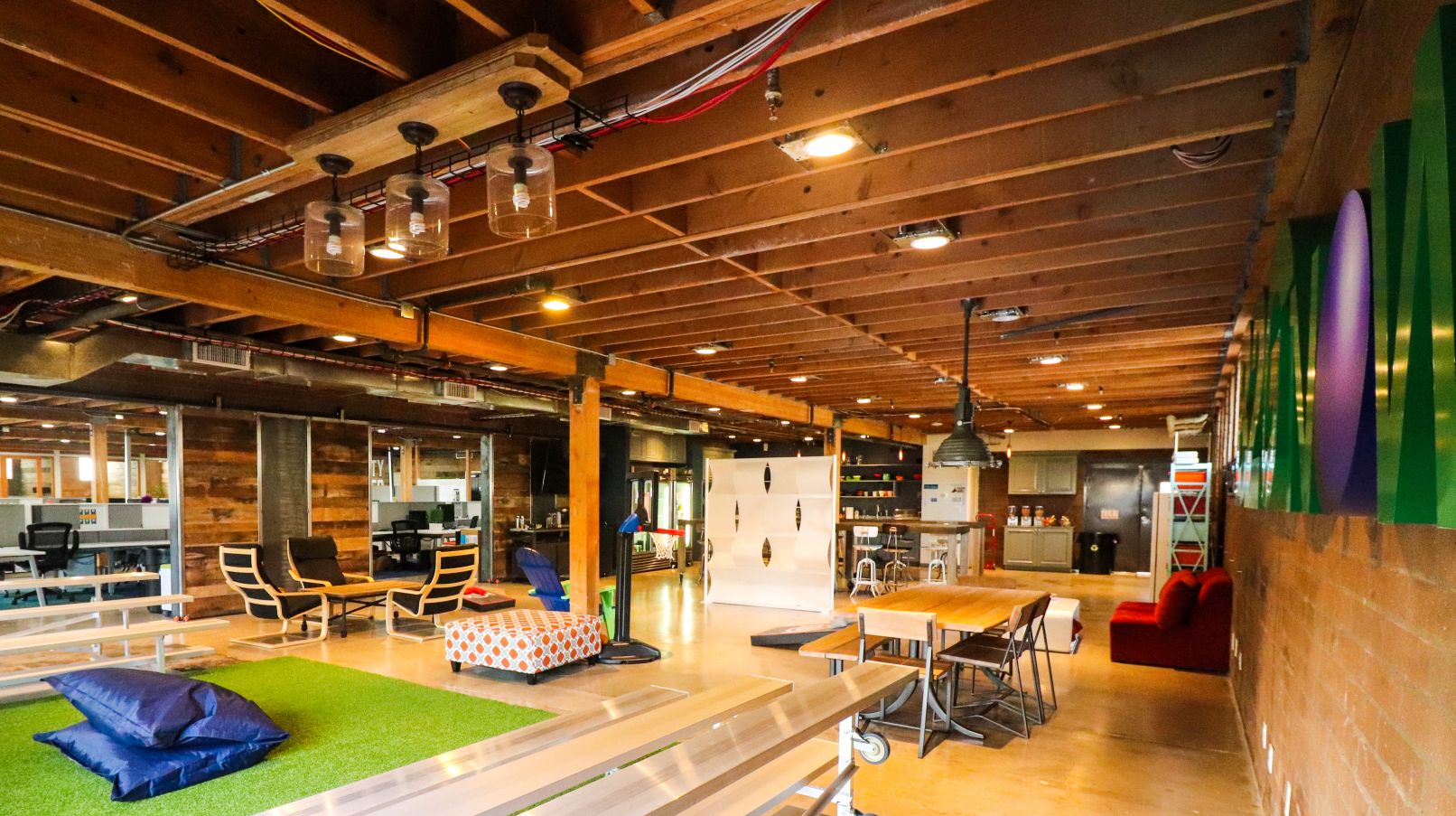 Living Room 2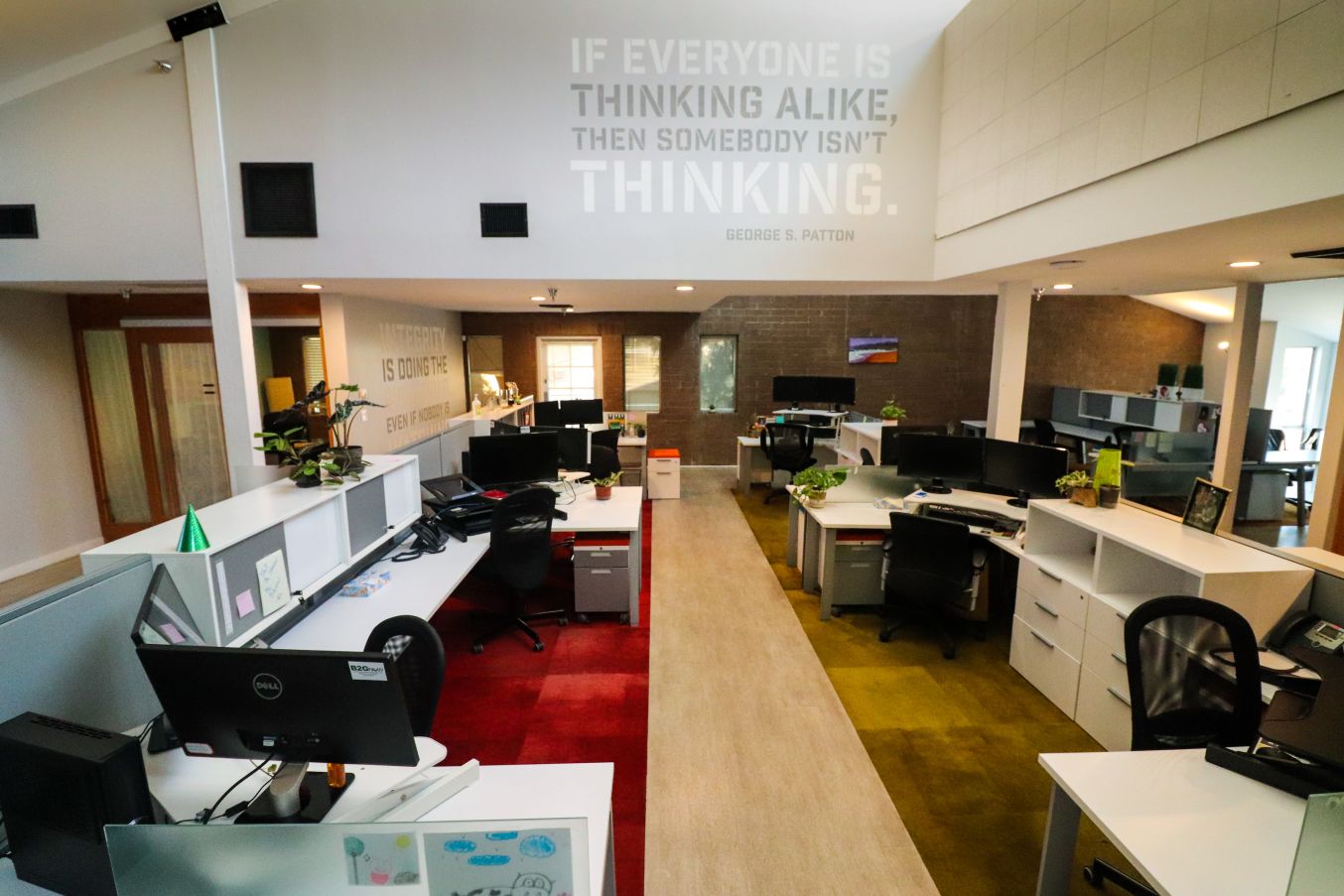 Thinking Alike Quotation Wall
Behind the Bookcase