A vital resource to start-up tech companies and non-profits across all industries, Ascender provides counseling and connections to help entrepreneurs launch new businesses. Offering deep resources and an insight-rich mentorship program in a curated workspace, the new Start/Build Hub provides a dynamic recruitment tool, while also providing the a depth of resources in support of client success.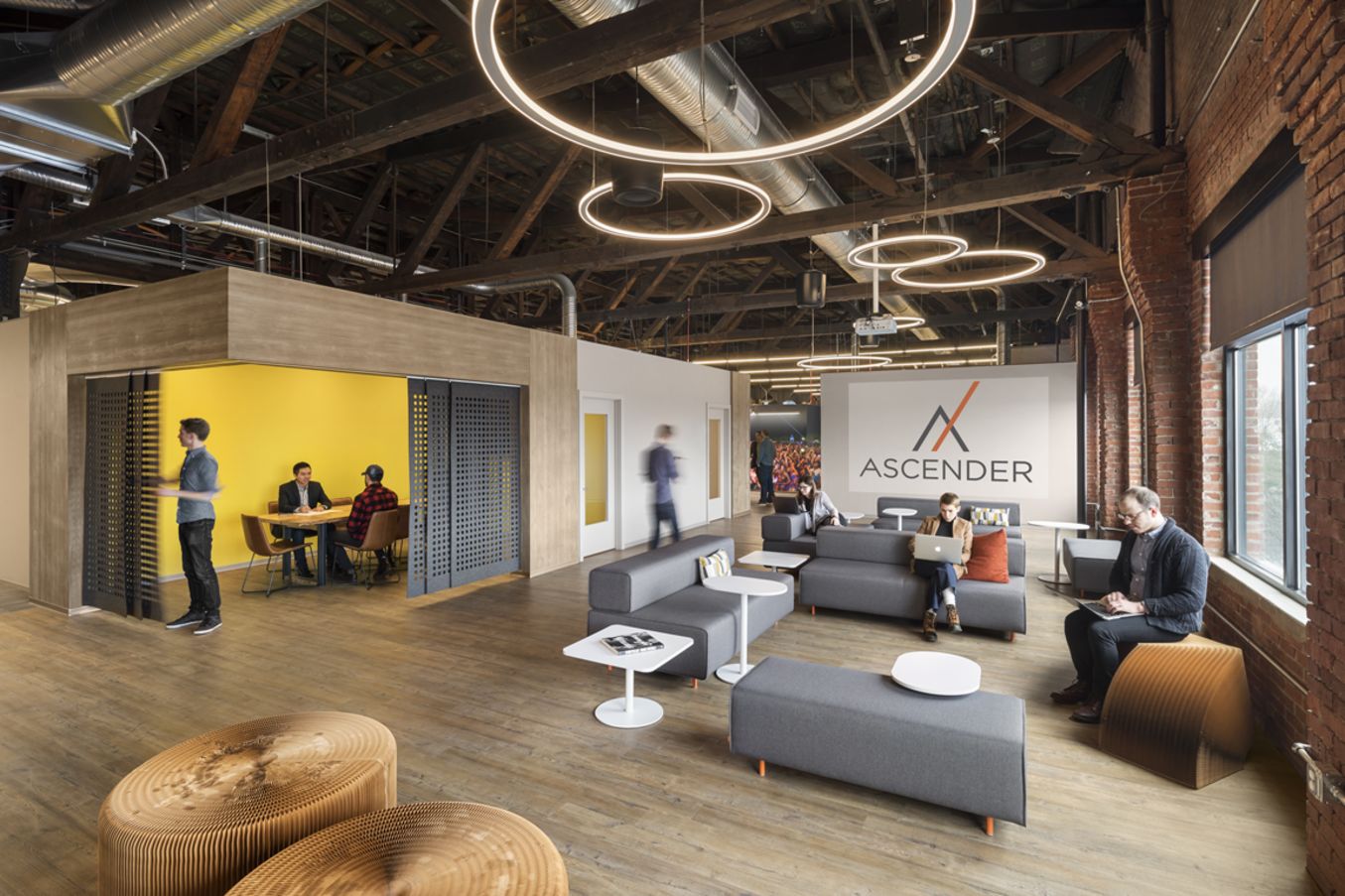 How does this space drive productivity, collaboration, and connectivity?
Achieving a multi-functional environment that accommodates lectures, seminars, and networking events; coworking and collaboration—flex space, dedicated desks and offices; and an incubator program was essential to help fledgling companies succeed.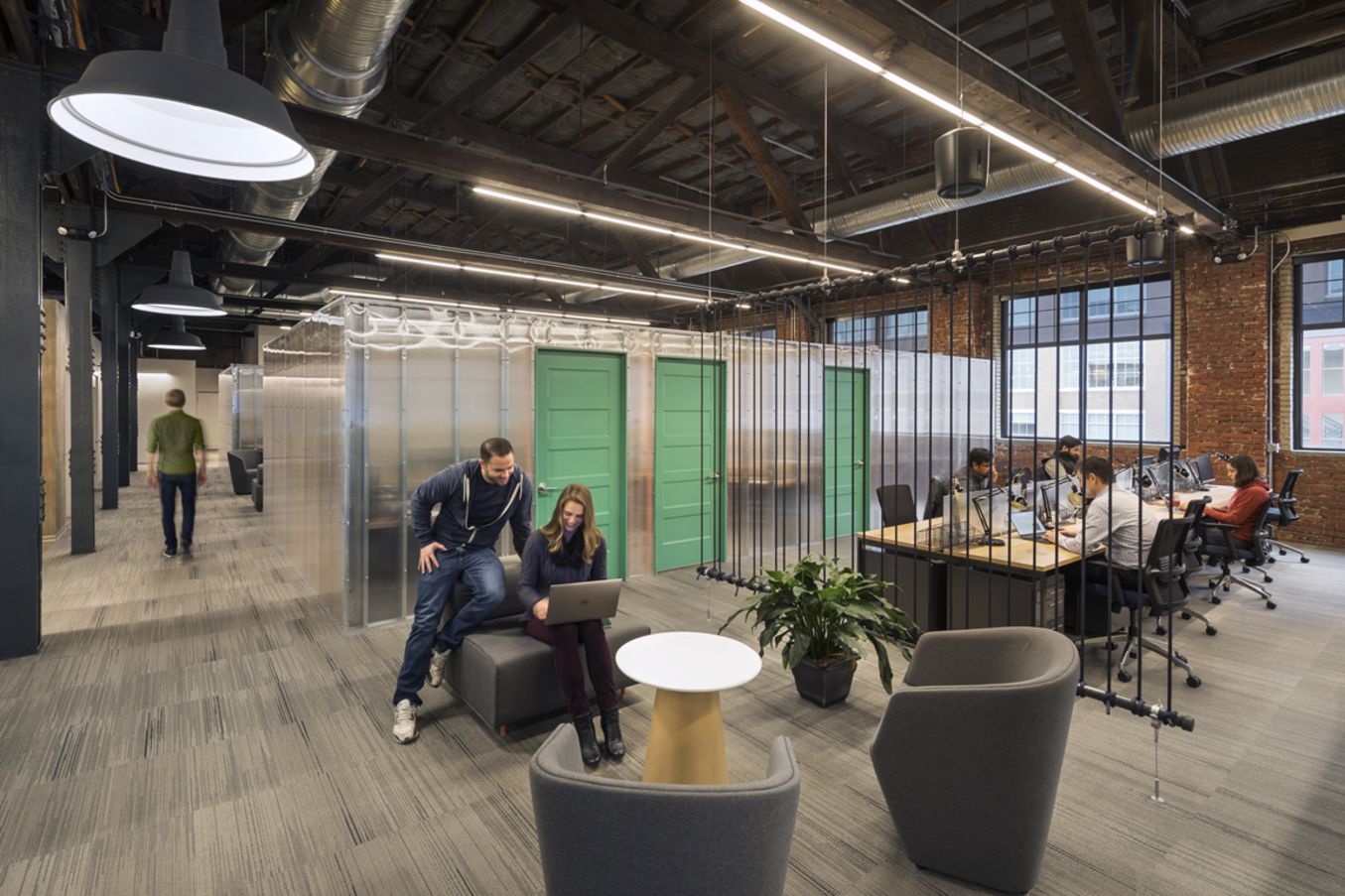 What is one thing that is unforgettable when someone walks through your space?
The existing building shell elements, including the exterior brick walls and deep wood timber trusses, play a starring role. The origins of the building shine again!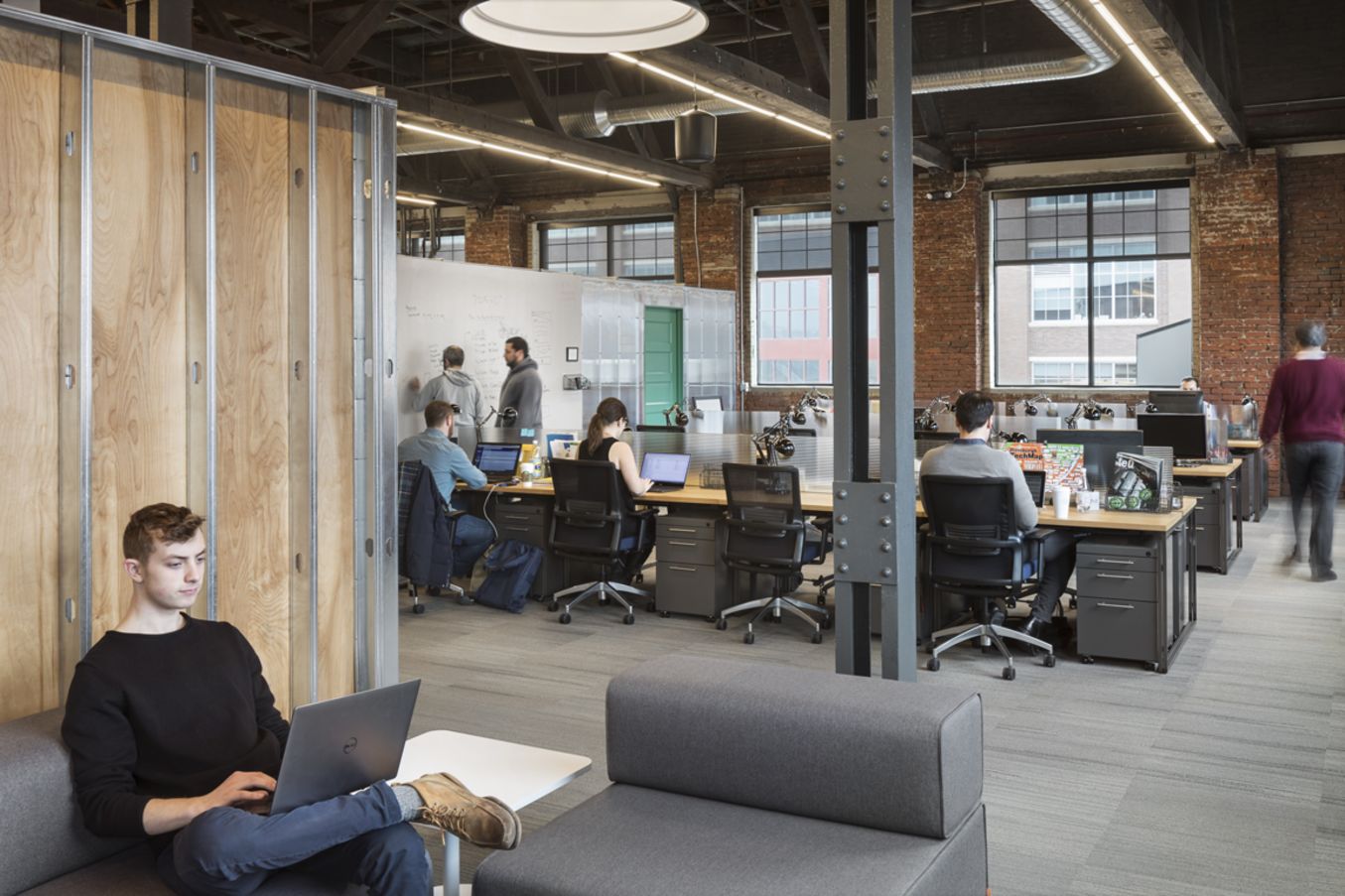 How does your space tell your company's story and reflect its brand?
Ascender's new location in a former light industrial building, provides the ideal setting attuned to its new brand. Significant work was required to capture the spirit of the former factory. Removing the existing ceiling revealed a dramatic wood truss system; sandblasting painted brick walls uncovered the warmth of the original material; and the window openings—enclosed to accept smaller, dated window modules—were reopened to capture natural light.
How does your space engage your employee base?
Ascender's office has proved to be a successful recruitment tool—fierce competition in providing coworking space is the norm in Pittsburgh. New clients are spending more time utilizing the resources than initially anticipated because of the "good vibe, calm environment," and aesthetic appeal.