arcDESIGN strives to be more than an architectural and interior design firm. They understand that in order to create spaces that best support how you live and work, they must:     • Learn about you     • Learn about each other and use their collective talents     • Learn about the current and future state of key areas of expertise     • Learn about and contribute to their local community
How does this space drive productivity, collaboration, and connectivity?
Collaboration is a key component to how our people work best. Inspired by the "kitchen counter" where everyone gathers, we incorporated 4' wide steel counters that extend the length of the office. Additionally, workstations were custom designed around a team orientation. The design also incorporated technology throughout the entire space to support productivity and connectivity.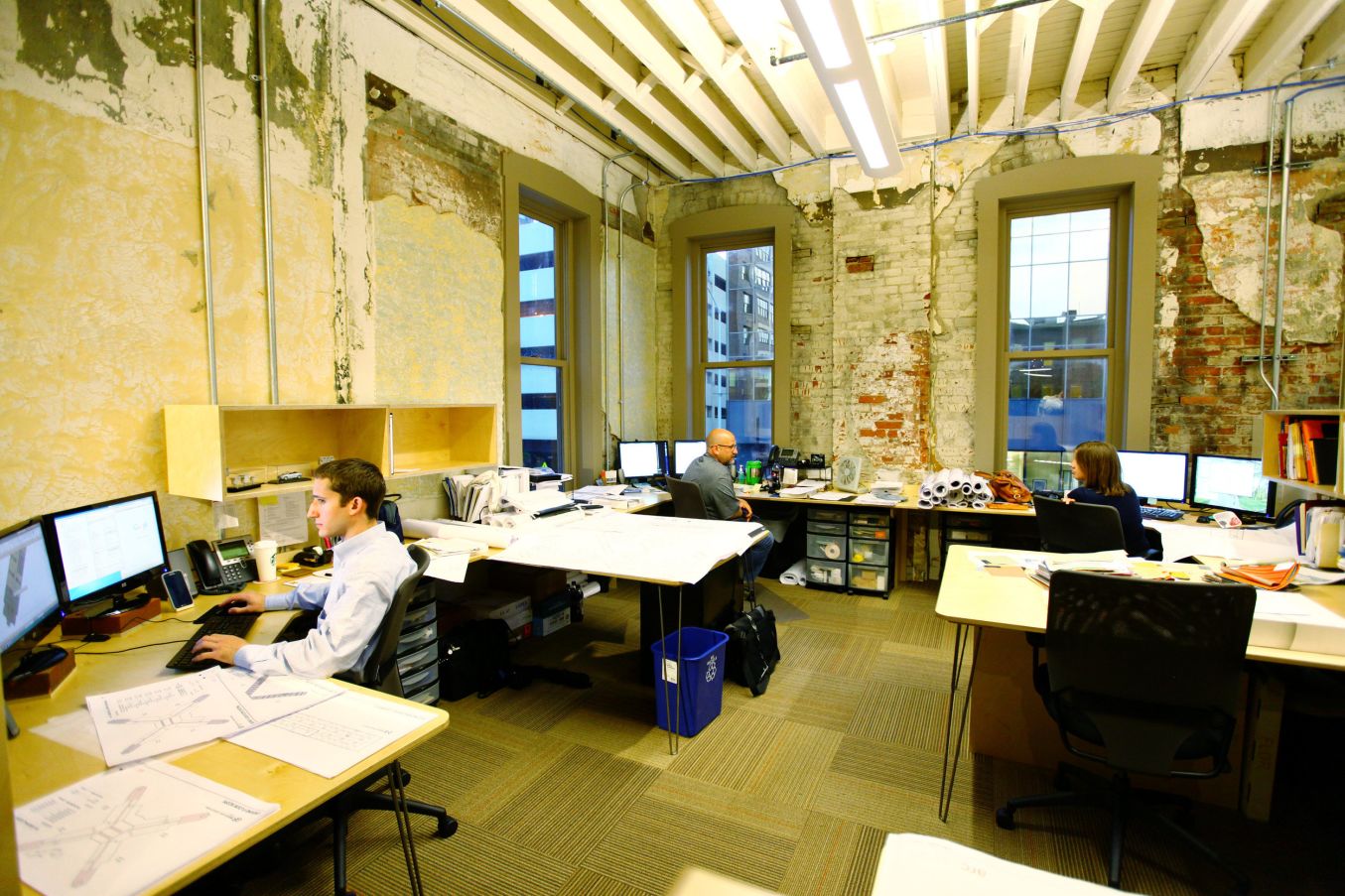 What is one thing that is unforgettable when someone walks through your space?
Our non-corporate, open studio and fun design invites people in to be a part of the team, sending the message that we are all in this together. Indicative of this approach, we intentionally have no formal entry/waiting area.
How does your space tell your company's story and reflect its brand?
arcDESIGN's office is casual, creative, fun and interactive. Our space encourages learning, sharing, helping each other and having fun – just how we partner with you.
How does your space engage your employee base?
For fun, we recently created a "Chill Zone" that includes a ping pong table, television, putting green, games, and couches. This space emphasizes that having fun is essential to providing great service. Our custom workstations are open to encourage interaction, teamwork and an occasional round of Nerf gun bouts. We understand the importance of working together to create great spaces. We also know that sometimes there is a need for some quiet areas. We have private and semi-private spaces for those times where solitude and privacy is necessary.