Aprimo provides a powerful, agile marketing operations platform that delivers a smarter way for CMOs and marketing teams to get more quality campaigns in market - on time and on plan.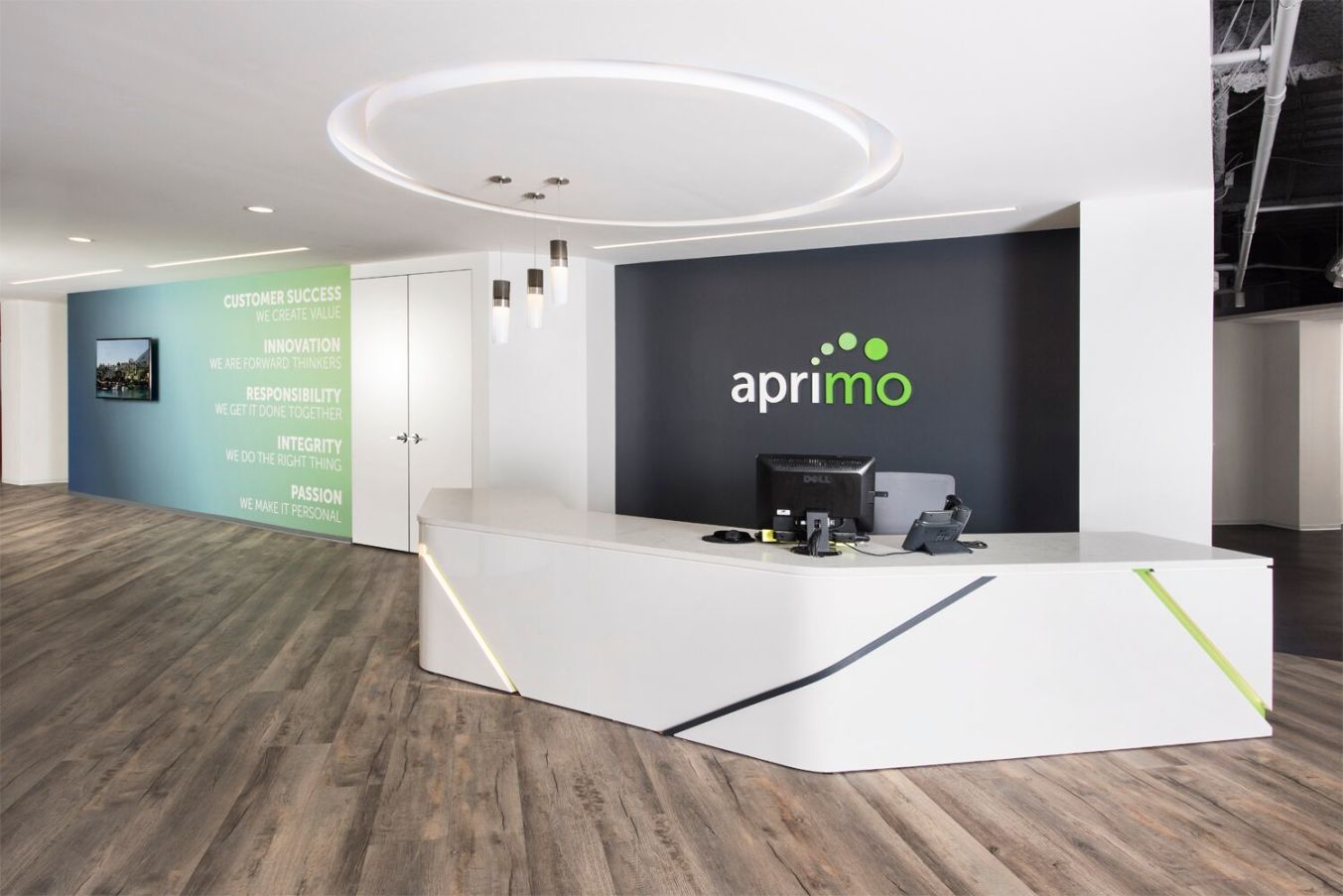 How does this space drive productivity, collaboration, and connectivity?
Aprimo has an open collaborative vibe that you feel the minute you walk through our doors. We have multiple huddle areas, huddle seating, high tables made for spreading out and table desk space which encourages team collaboration every day. The marker board paint on about every wall; is also a nice touch as it allows free flowing and sharing of ideas.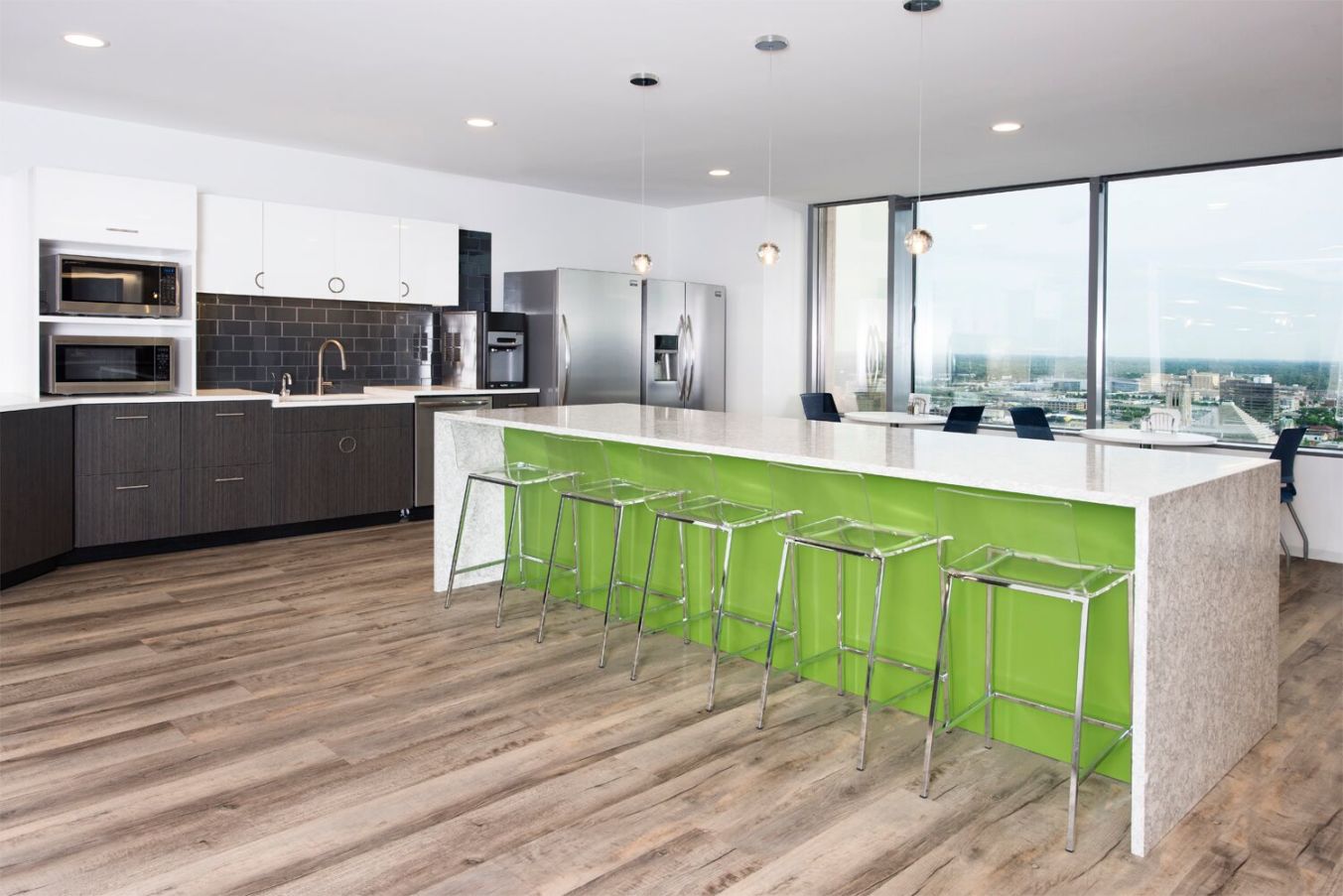 What is one thing that is unforgettable when someone walks through your space?
I would say all the large open entry way is very inviting as well as the view; from every angle on our 23rd floor office you can see the Indianapolis skyline. We made sure we chose low wall desk space and glass doors/ conferences rooms to ensure we did not obstruct the view.
How does your space tell your company's story and reflect its brand?
We are a high tech, fast paced, agile company that believes in our customers and products. We have our company logo and values posted in the lobby right when you walk in. This reminds the employee's everyday what Aprimo believes in and why we work so hard to stand behind our brand.
How does your space engage your employee base?
Everywhere you look you see folks huddled together in a community fashion. We needed a space that could grow with us and foster team work, so the open seating and glass doors provide a barrier free environment for our team to be creative and productive.