The recent merger of HomeAdvisor and Angie's List and creation of ANGI Homeservices provided an opportunity to make a doubly powerful impact in Angie's List's newly designed vibrant resimercial space, covering four entire floors in the heart of downtown Indianapolis in 130 E. Washington Building. The thoughtful design speaks to the true celebration of what they do and incorporates meaningful areas that make the corporate space feel like home. In addition to the familial vibe, the high quality aesthetic interior design of the workplace environment boosted culture and employee morale.
How does this space drive productivity, collaboration, and connectivity?
A substantial design intent was to visually display homes – significant core messaging that underlined what Angie's List does. A dramatic design of an actual house was built within the office space, where staff can retreat for collective team meetings and brainstorming sessions. True to the trend in 2018, Parallel suggested a resimercial interior vibe, featuring a real fireplace, comfortable sitting areas and a homey kitchen, allowing for a relaxed and friendly feel where employees can connect with one another or take their work to a relaxed environment; increasing productivity.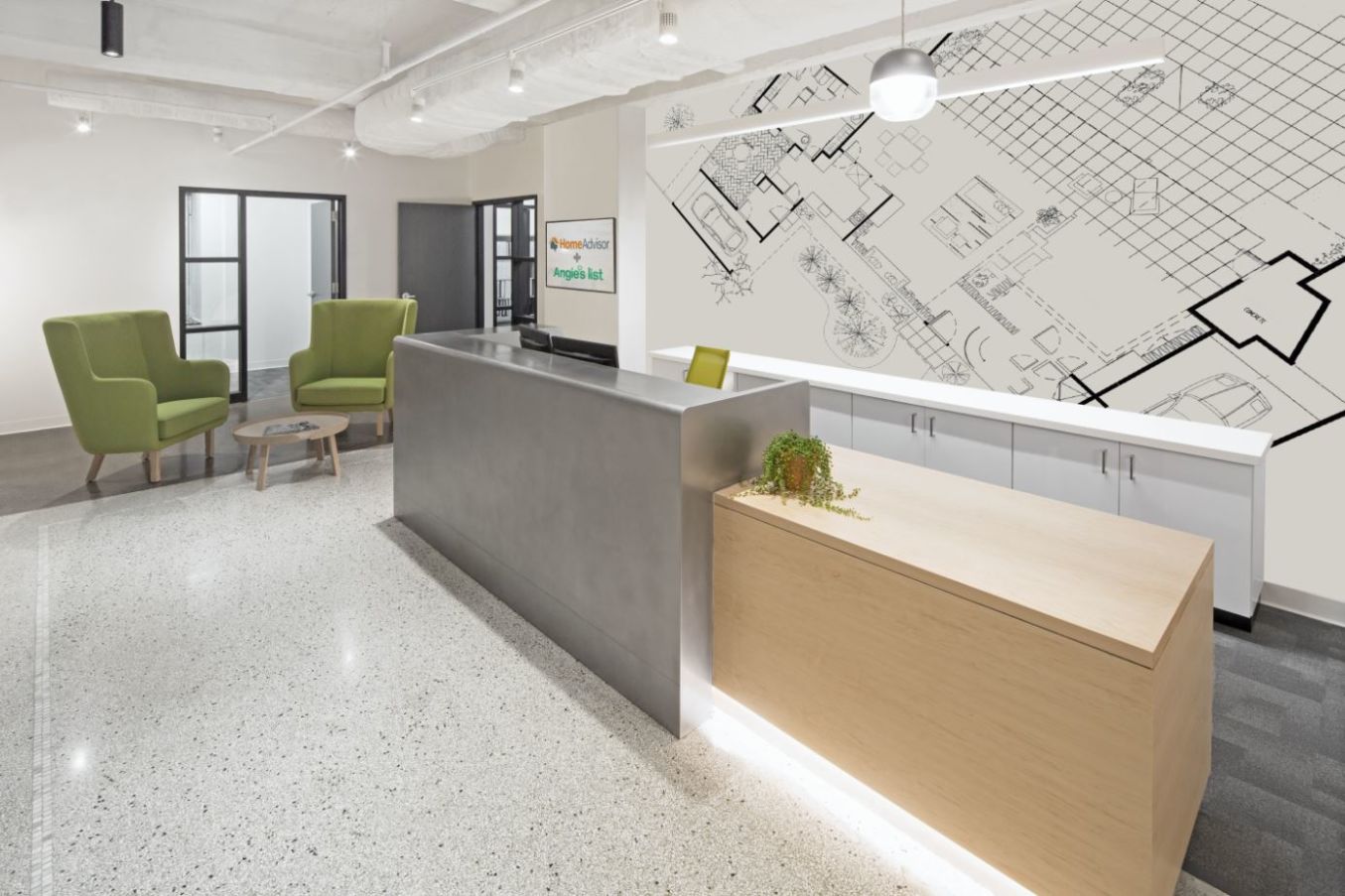 What is one thing that is unforgettable when someone walks through your space?
The thoughtful design speaks to the true celebration of what Angie's List does and incorporates meaningful areas that make the corporate space feel like home – ie; a cozy family room with a fireplace, homey kitchen, live-edged shelves, custom planters, oversized 3D lighting and more! The color palettes from both brands were showcased to subtly draw the two together. Additional design features unique to this space were live edge shelves, custom planters, unique paneling on case work and office doors, individual door knockers, a graphic residential floor plan as you enter the space, home peg boards for hanging cozy accessories, and raw accents intended to mimic house construction elements.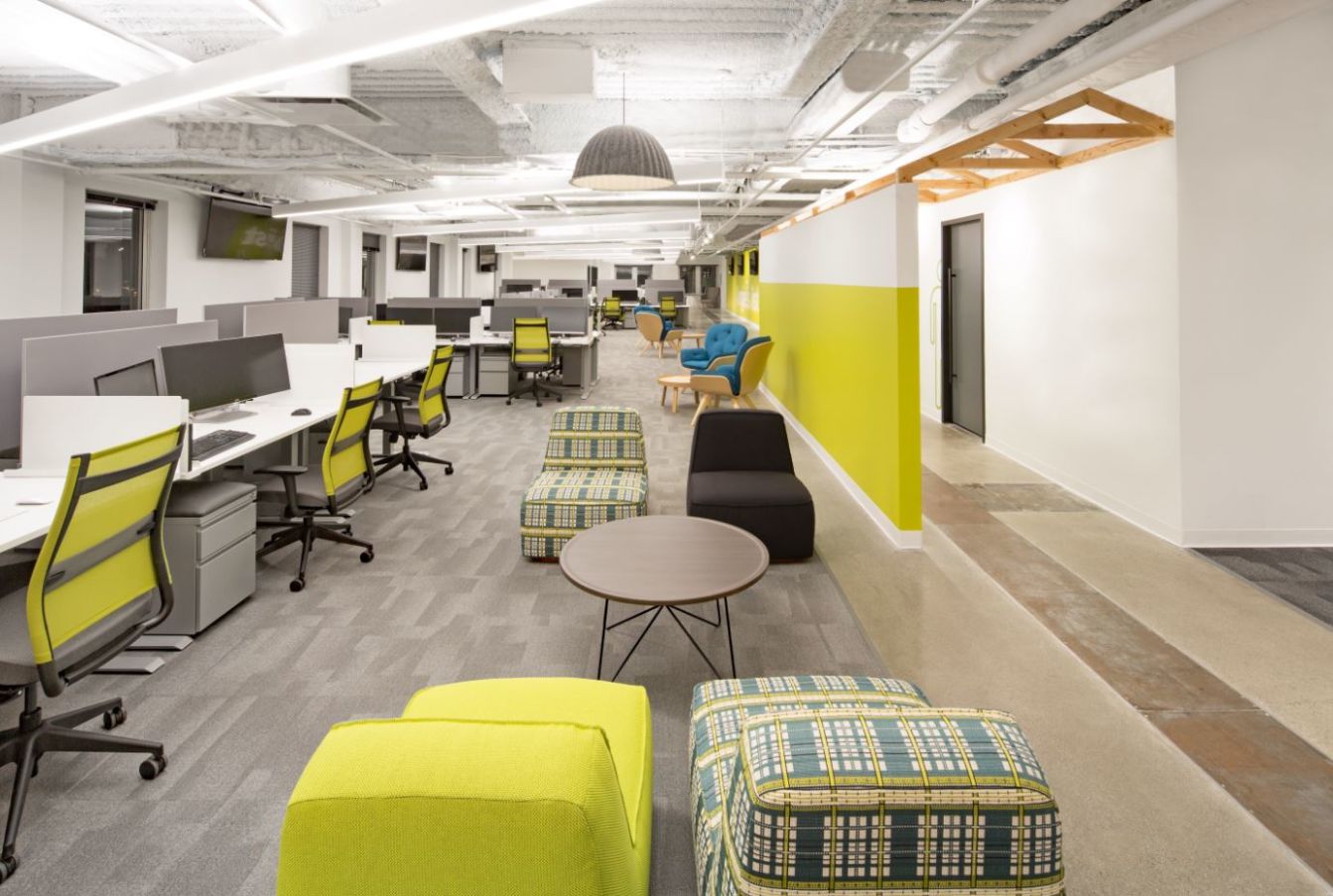 How does your space tell your company's story and reflect its brand?
Upon conversations with the core project team, it became clear that one challenge Parallel would face was how to represent both Angie's List branding and HomeAdvisor branding together and make it a cohesive and meaningful space for staff members who had worked or work for each respective brand. A design that fully recognized and supported the culture of Angie's List and HomeAdvisor were now to be intertwined and each brand be visually seen/felt via the four full floors of real estate the company would occupy at large was no easy challenge, Parallel tactfully led the efforts to overcome brand cohesion with intentional and well-thought design, clearly focusing on both brand's equity and messaging throughout the space.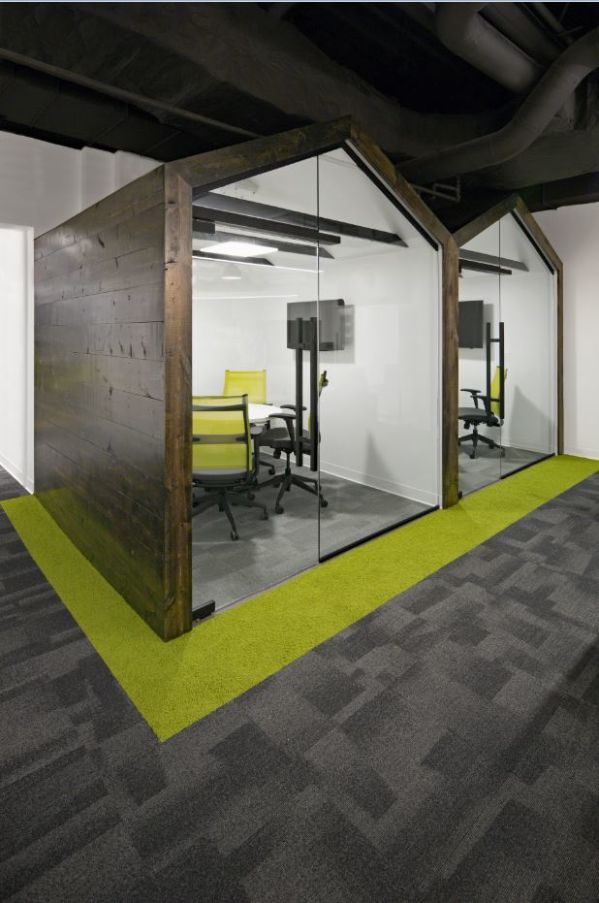 How does your space engage your employee base?
With limited square footage available for staff to take a break and change up their environment throughout the day, Parallel suggested various spaces that would make their staff feel free and empowered within the workplace. Several spaces were thoughtfully implemented included relaxing lounge spaces, private phone rooms for business/personal calls and a full kitchen break room with adjustable seating options. The end result was the creation of intentional collaborative spaces, allowing easy transition between a multitude of spaces easier for all, again boosting employee morale and a culture boost.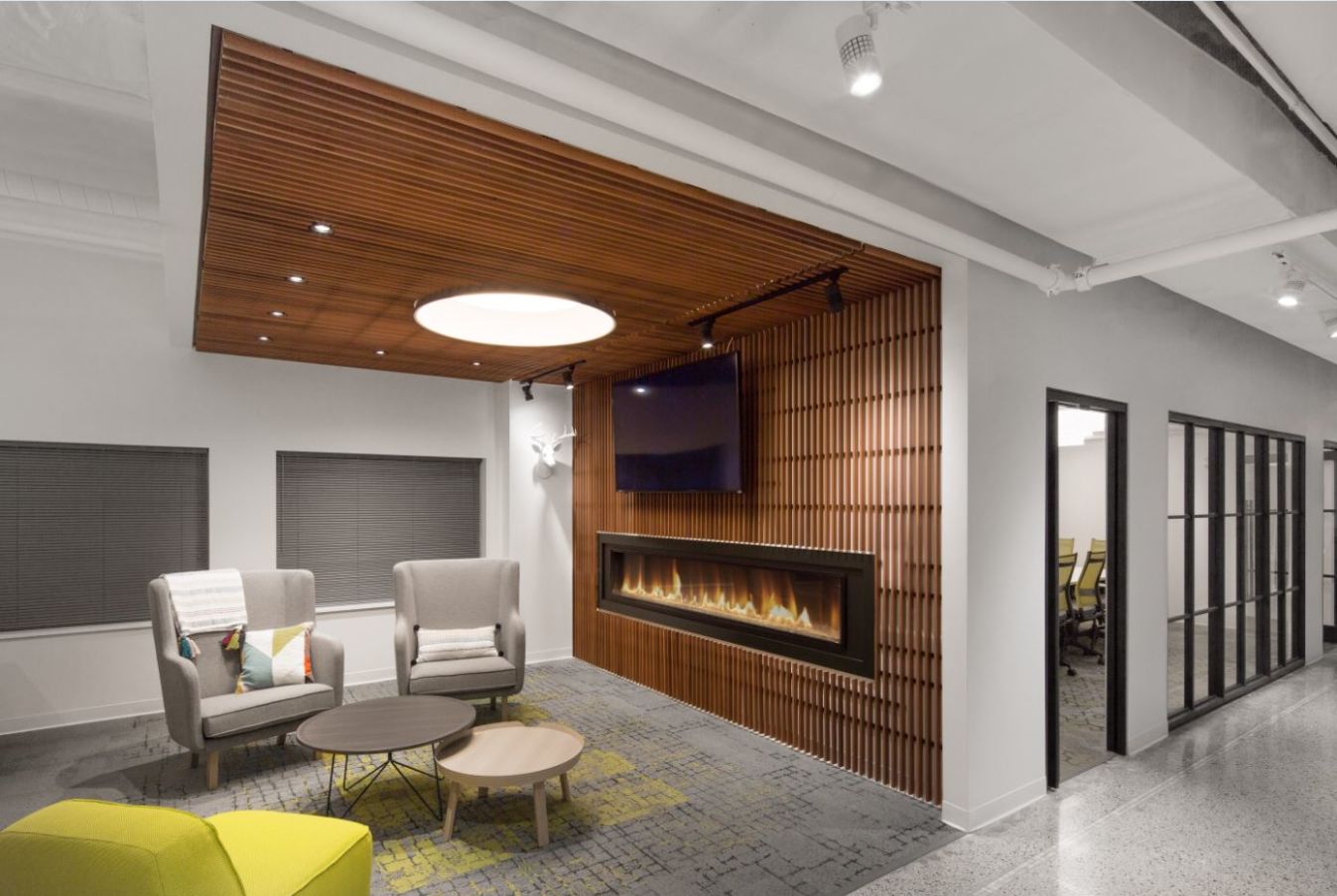 Breakout Space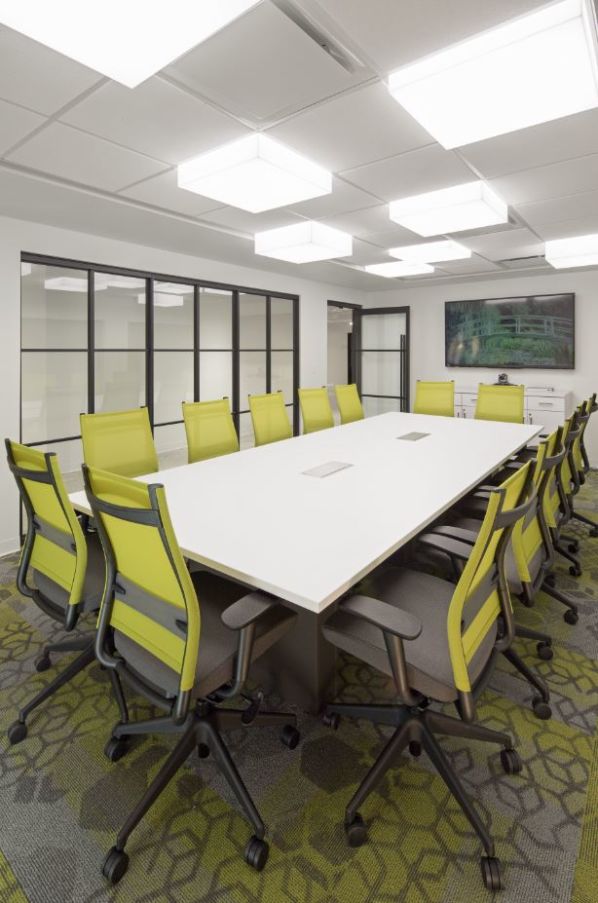 Conference Room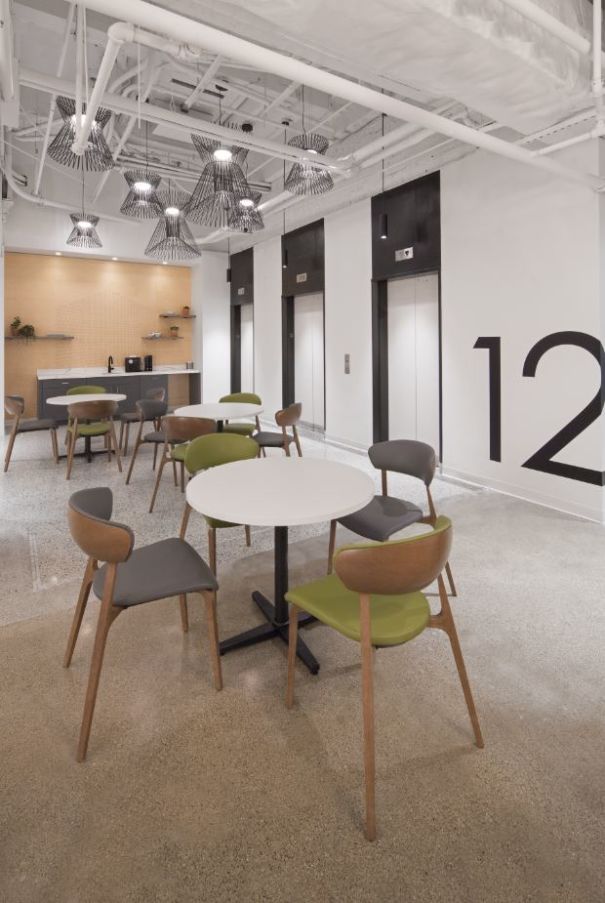 Breakout Space