Alderson Commercial Group builds business from business by taking care of each client 's needs for first-class commercial construction and development by providing uncommon value, customer-focused communication, and dedicated attention to detail. When you do business with Alderson Commercial Group, you know you 're being heard. Your calls are returned quickly, your budgets are met, and your project gets done on time, within your budget, and in a way that meets or exceeds your expectations.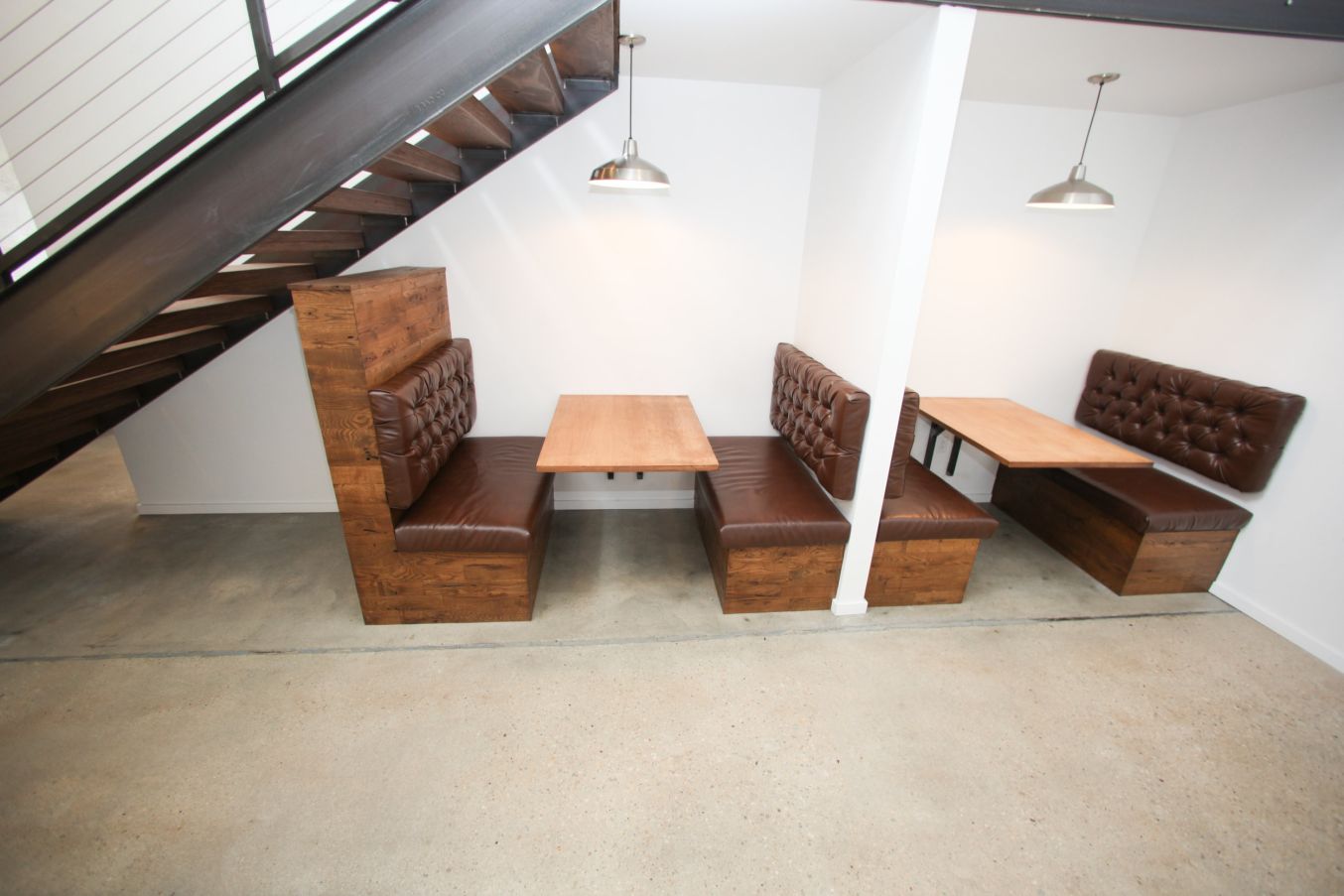 How does this space drive productivity, collaboration, and connectivity?
The open common space and roomy feel help bring social interaction and discussion. Because of the openness it facilitates collaboration and connectivity at the same time with the white noise sound system we are still able to have private conversations/meetings.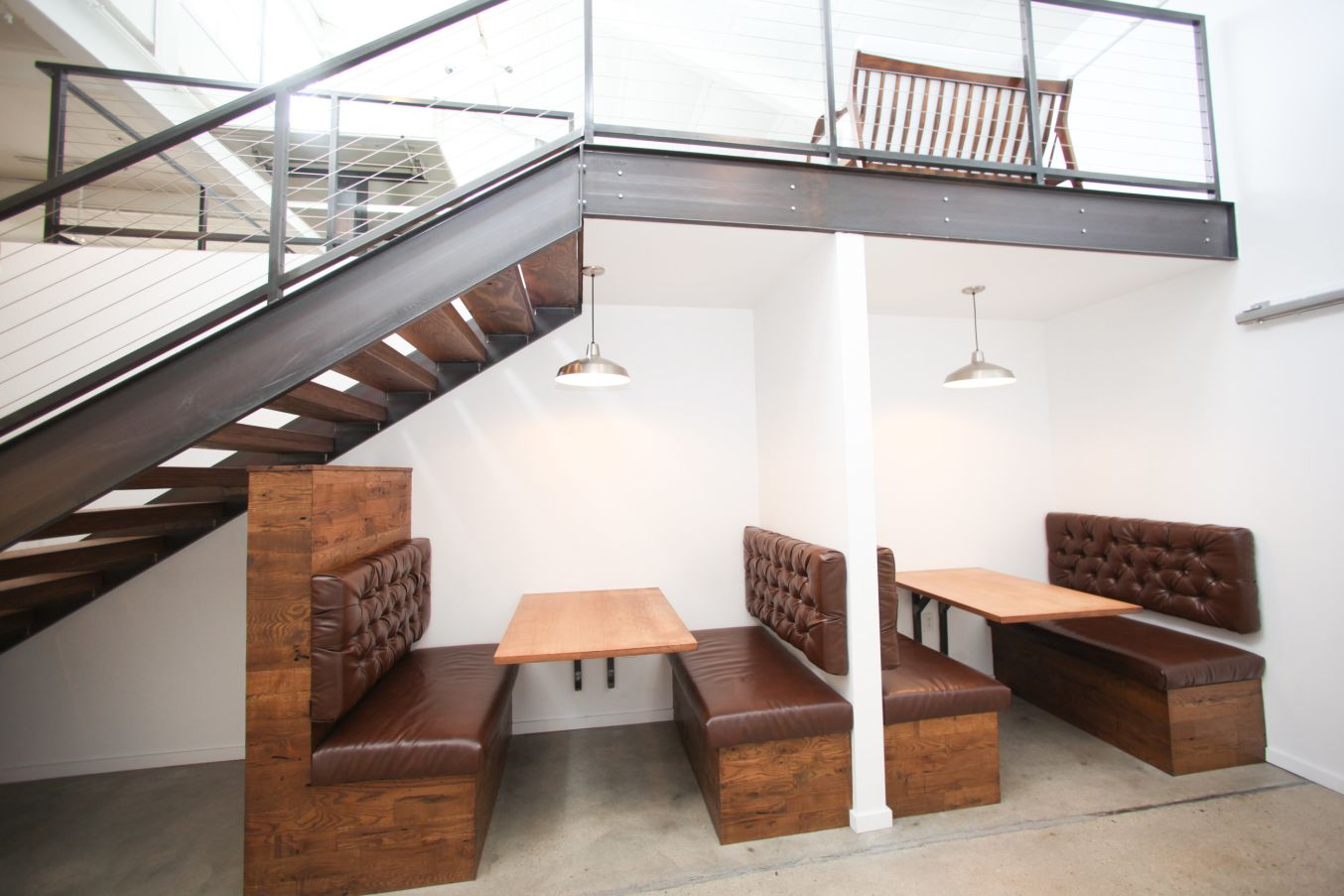 What is one thing that is unforgettable when someone walks through your space?
The bright/cheery atmosphere - natural lighting from windows and sky lights.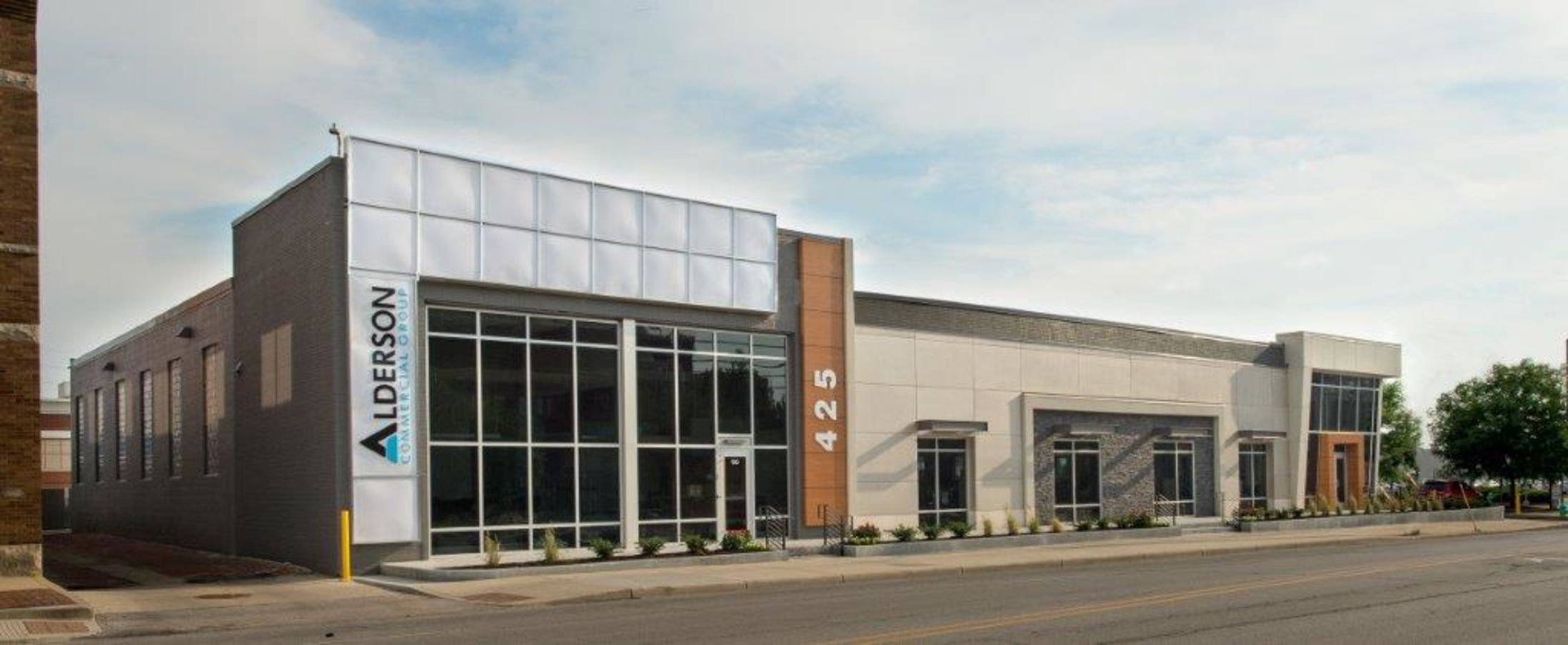 How does your space tell your company's story and reflect its brand?
Our color scheme is consistent with our branding/logo. The lines, finishes, architectural features, and fixtures display the work we 've done and can do for our customers.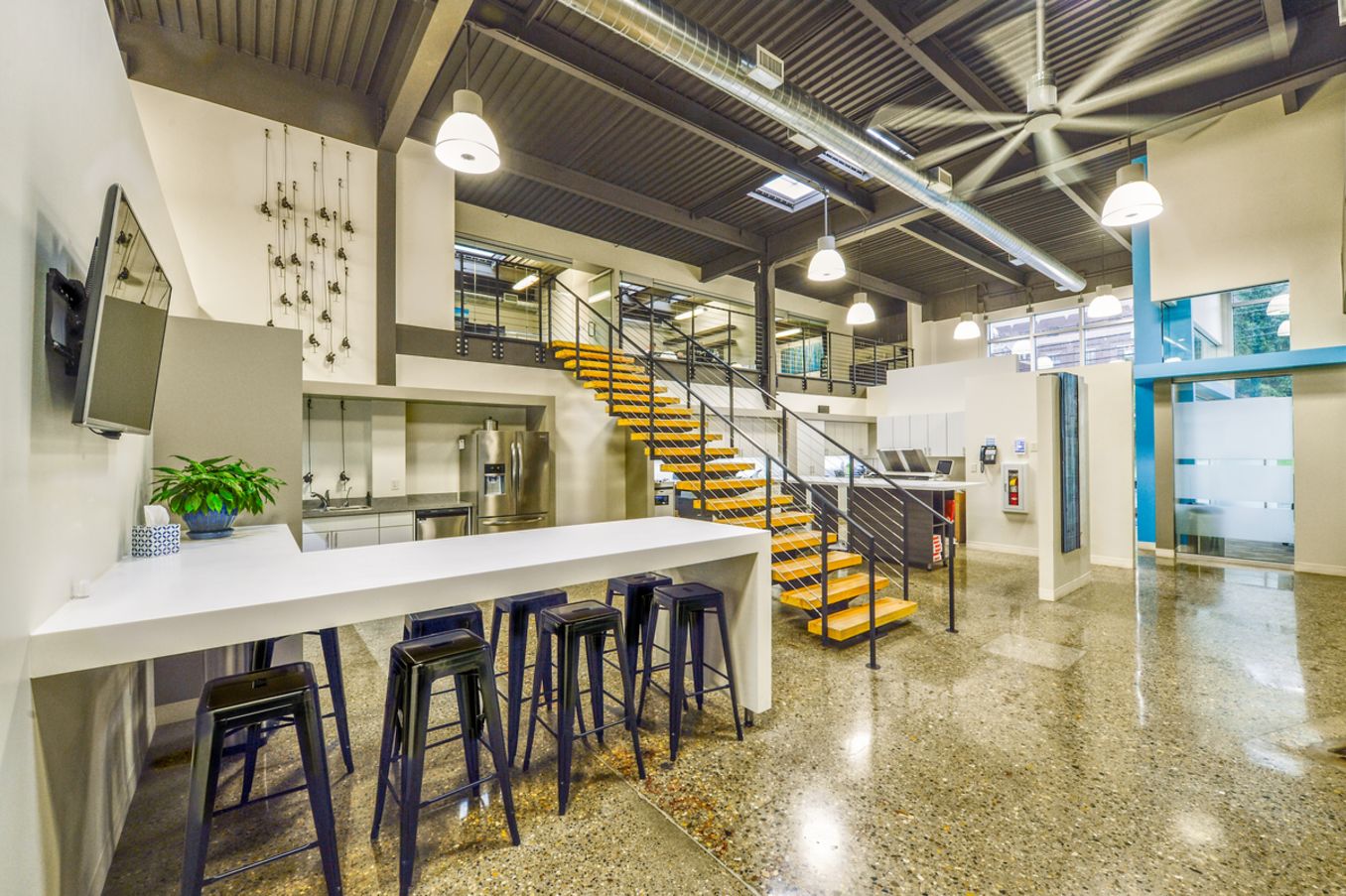 How does your space engage your employee base?
Even though there are separate offices the open feel makes everyone easily approachable. Our field employees feel comfortable working in the space even if they don 't have a designated office.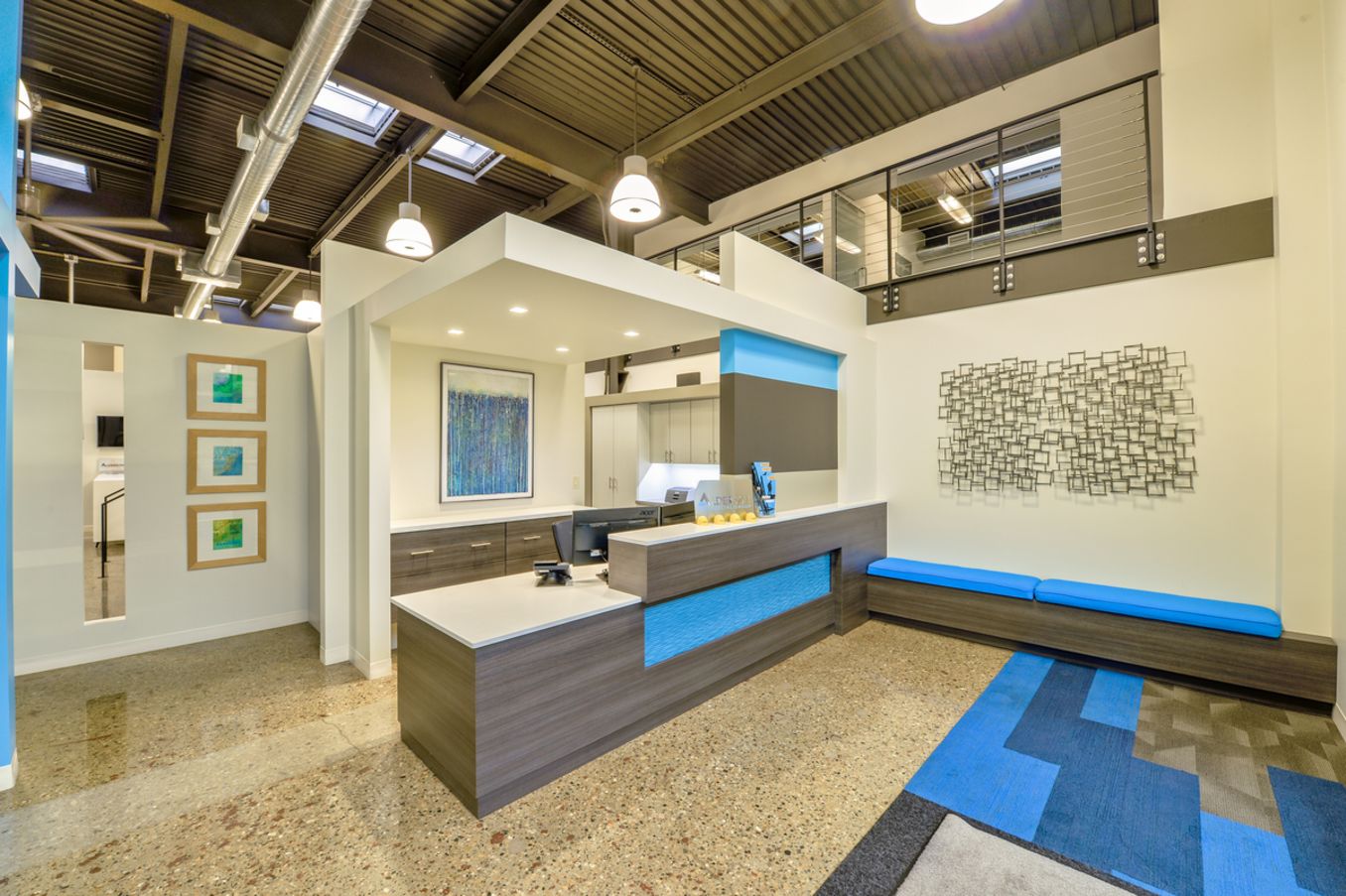 Reception Area
Conference Room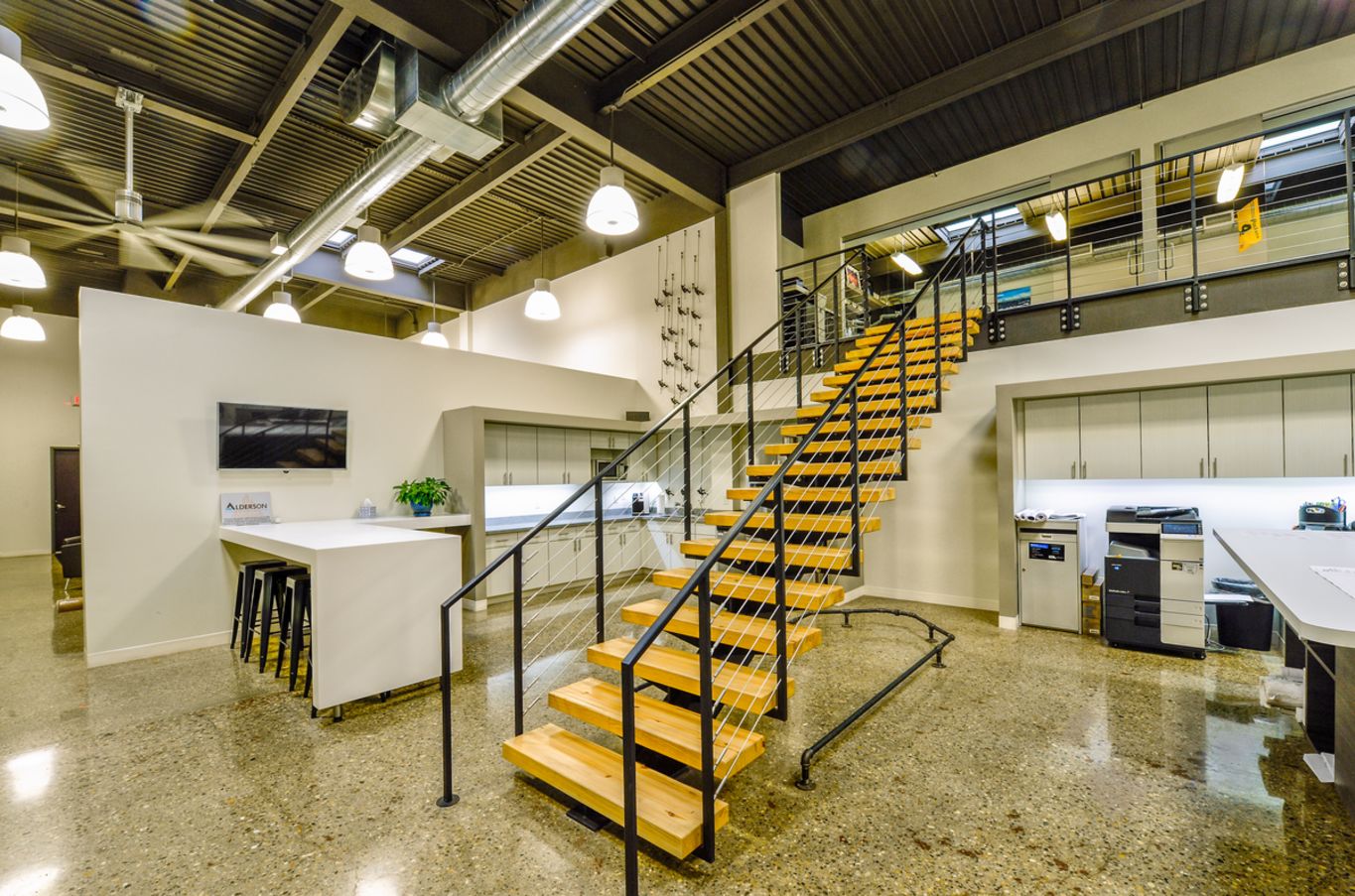 Open Common Area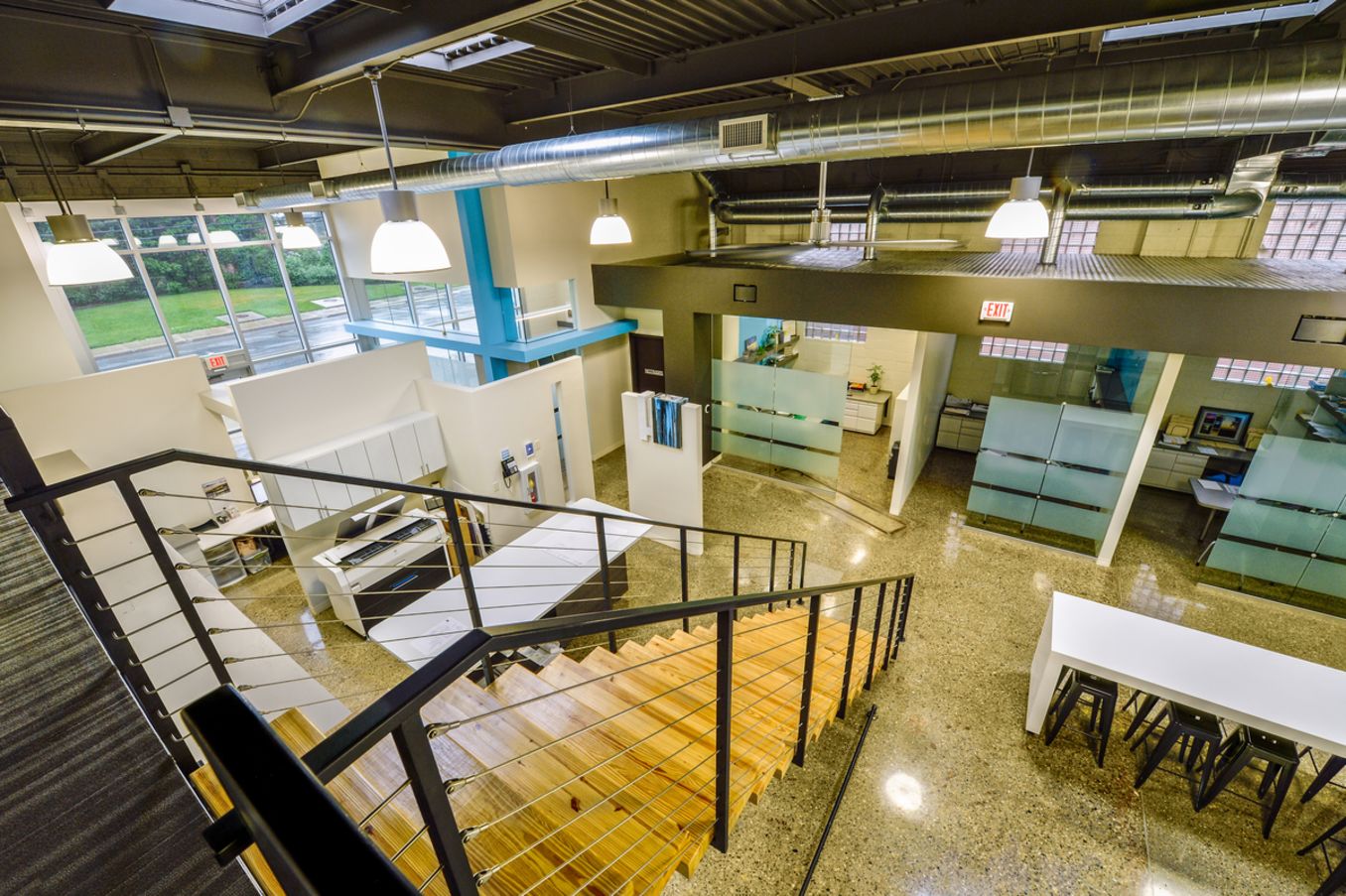 Upstairs offices view